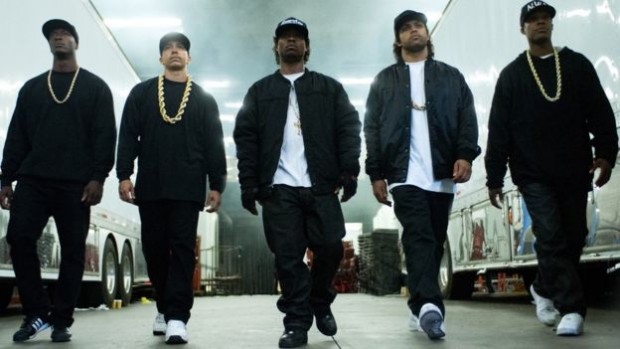 What's not to love about the "Cultured Life", aka "Pop-Culture" there's always something going-on, something entertaining enough to hold our interest as we wait…. whether  we're waiting to be seen for our six month check-up, waiting for the barista to mix up our favorite blend of coffee, or waiting for the clock to wind down  on that loooong, boring, uninspiring workday that we've been dreading since Sunday,   we've all had to wait for something, pop-culture makes waiting bearable, hence the reason most waiting areas have tables cluttered with magazines that contain the latest in fashion & pop-culture occurrences- aka "Wait Bait!"
Here's a recap of the  "Wait Bait" that peeked my interest, at some point this week:
**GASPS….
Did Bey just get dethroned?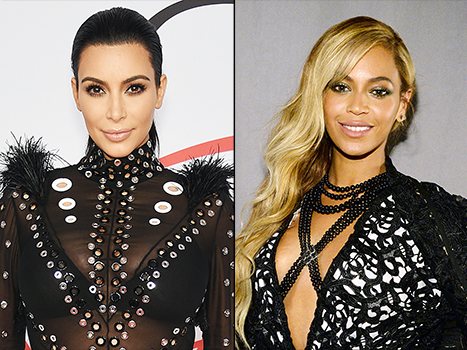 Apparently so, as shes no longer the most followed female on IG… Kim-K swept in, like a thief in the night and snatched up the queens IG crown… I must confess, I had no idea any of this was happening… like they actually have a list of people and their IG stats… crazy right? Check out this list of the top ten, most followed people on Insta!
Moving right  along….
Somebody tell me it ain't so…. Are we looking at yet another Scandal moment? Remember Columbus Short, and his drama with domestic violence, it was so bad that it actually cost him his role in Scandal as one of the best friggin' "Gladiators" Olivia had…
Since then, we were all blessed with the gift of "Empire"
But guess what…
Word is, Terrence Howard is still dealing with his alleged domestic violence and divorce drama. According to page six, Terrence's role in Empire has been cut back, so we may not be seeing much of Luscious, Lucious after all.   Le sigh
Meantime, in the land of Basketball wives, turned football player's fiancé, we have…
Draya Michelle  & Orlando…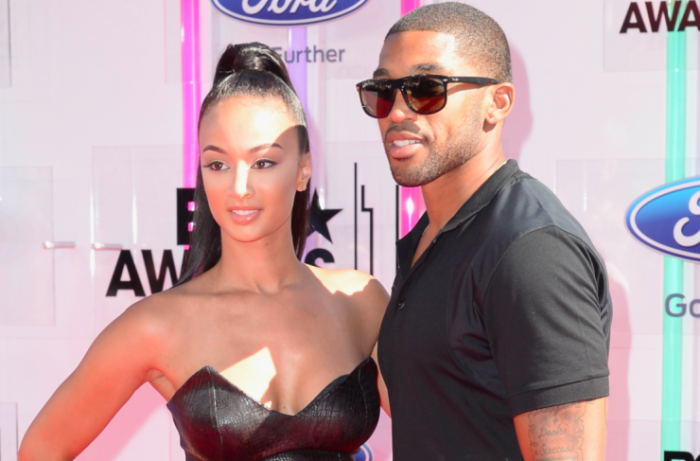 Looks like they will be picking up the pieces, or at least thats how things appear, based on this pic that was snagged from Draya's IG timeline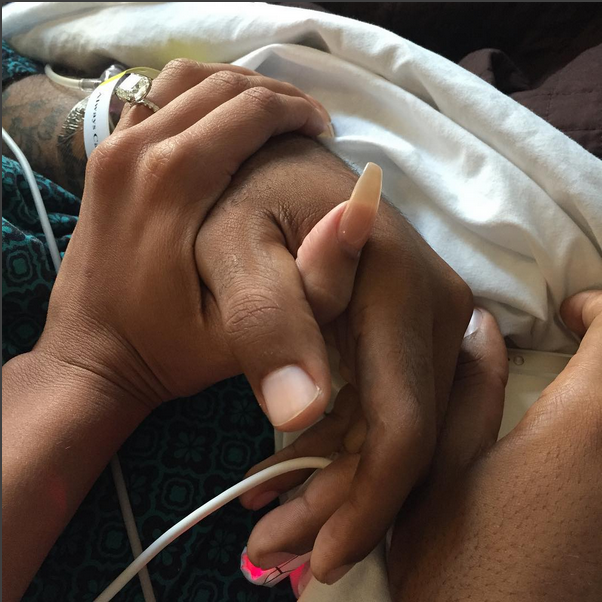 I'm happy to hear of Orlando's successful road to recovery, and I hope these two love birds are able to maintain a relationship filled with happily-ever-after's, if you want the good word on what's happening with them, head on over to International Business Times
Let's take a moment to shift our focus to the good ole Money Team

…
So this one time, Mayweather & Rhonda Rousey had a pissing match that spun up a few news articles packed with loads of  "He said, She said"  It all stemmed from a question of whether Mayweather could beat Rhonda…Here's a snapshot of the commentary:
Floyd: "Who is that? I don't even know who he is…" Then Money May apologizes for being out of the loop and obliviously unaware
Rhonda: "I know for d*&! sure that he knew who I was, because he was running against me for Best Fighter that year and he has signed MMA fighters," Rousey said. "So his feigned ignorance was meant to be a snarky remark to me. I can't help but really say that I wonder how Floyd feels being beat by a woman for once," Rousey said. "I'd like to see him pretend to not know who I am now."
Floyd: "When you make more than $300 million a night, give me a call"
Rhonda: I actually did the math and given the numbers in my last fight, I'm actually the highest-paid UFC fighter, and I'm a woman. And I think I actually make two to three times more than he does per second. So when he learns to read and write, he can text me then."
Ouch, Right?
But of course, May didn't let it end at that, because he knows he's the highest paid of the two! Even if she made more money per sec, her money still isn't long enough to eff up no commas with the Money Team, her bank account just isn't on his level right now… who knows what the future holds though
Floyd:  "Big bank take little bank," Mayweather said in a statement that appeared on TMZ Sports. "Let's play and see how much money you got.
"Last time I checked I was No. 1 on Forbes," Mayweather said, referring to the publication's ranking of the world's highest-paid athletes. "She will never be at my status. Keep trying to get publicity."
Check out what Stephen A. has to say
Up Next…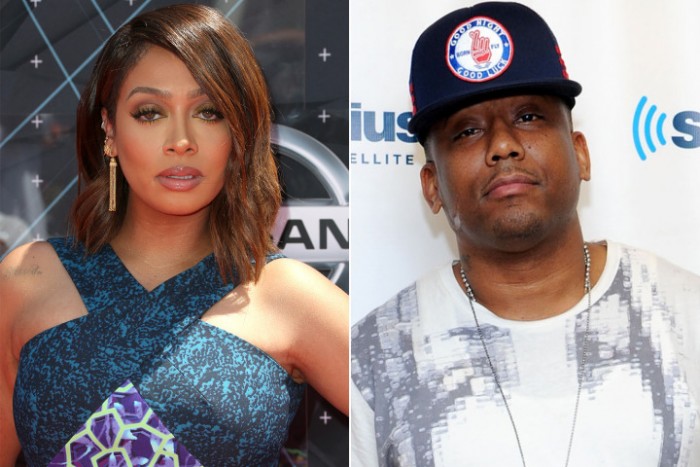 Lala & Maino….
What do y'all think? Is my girl La, letting Maino eat the boot? OR, is the BM a delusional, insecure, attention crazed nutcase? I dunno… get the deets on page six
I've got three words for this one….Fix it, Jesus!
NOW, what do we have here…
Ladies, help me with this one,  are they kissing or are they doing some close range whispering for the TMZ cameras?
It's been said that Drake and Serena are an Item? According to TMZ these two show-stoppers were caught doing a little smoochy facing…. I've seen the pictures, but I'm really not convinced they were actually kissing, it kinda looks like they were whispering to me, lol…. what y'all think?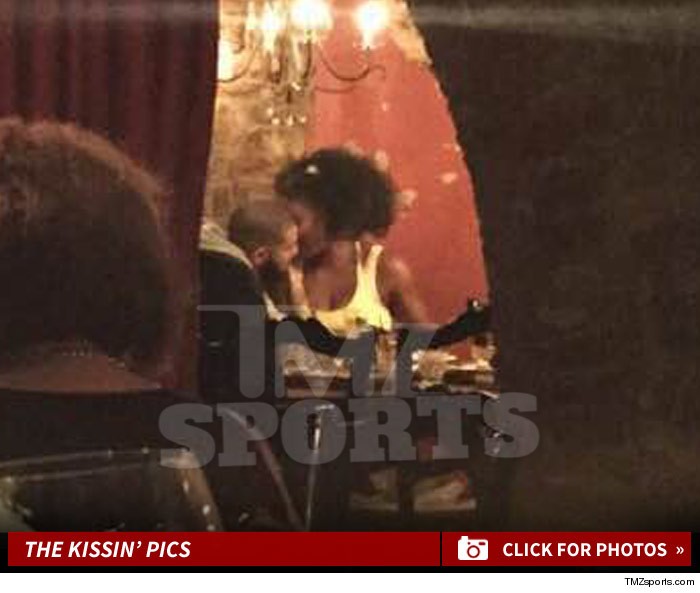 Now, for some not so favorable news…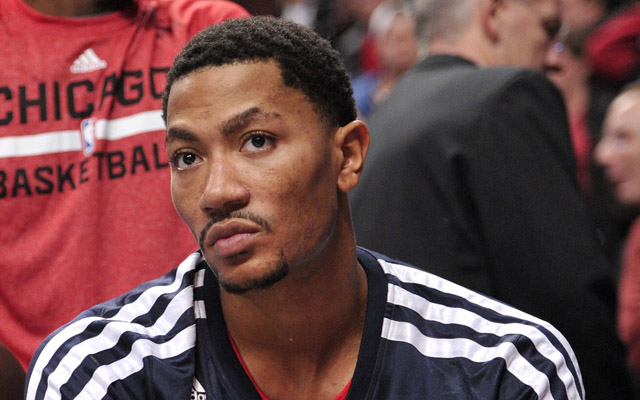 Have y'all heard about Derrick Rose and the gang-rape allegations?
Wowzers!
According to this article by CNN, "A former girlfriend of Chicago Bulls point guard Derrick Rose has filed a lawsuit against the NBA player and two of his friends, claiming that they drugged and gang-raped her two years ago." One can only imagine the meme's that will surface from this tragedy. If he is indeed guilty, he certainly needs to be held accountable for his actions. There's some talk that he was actually injured during the time of the allegations, so we'll have to wait to see how the cookie crumbles
And last, BUT Not LEAST…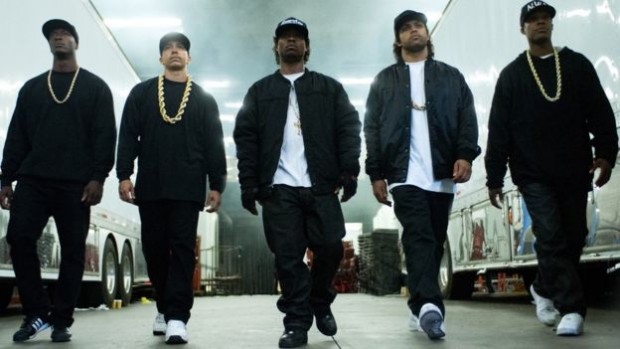 "Rap biopic Straight Outta Compton has spent two weeks at the top of the US box office, not bad for a film about a band who were once considered so dangerous they came under the spotlight of the FBI." Thirty years after it was recorded, the movie named after the album has found a huge audience, earning $60m (£39m) in its first week of release in the US and spending two weeks at the top of the box office. Read the full article on BBC News
Cube says there was no nepotism in the selection process, he say's his son O'shae had to earn his role (as Ice Cube) in the movie!  You go Cube, way to make him work for it… "Ain't no handouts" *In my 'Ye voice
So that's the close of this weeks round up of "Wait Bait", I hope you all learned something, lol. Have comments or an opinion on the topics, drop your comments below… Also, be a doll and share this  wait bait round up with your twitter & FB friends. 😉