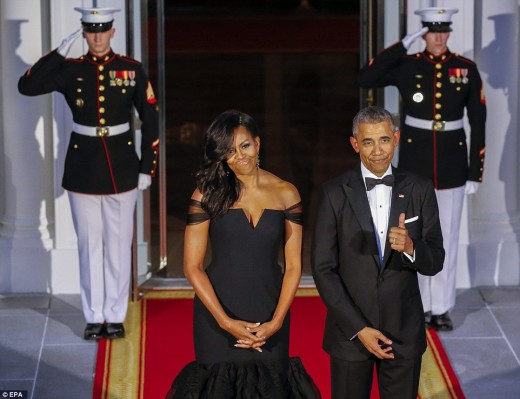 I just couldn't let this phenomenal week pass without speaking on all the wonderful things that are happening. I was pleased to see the diversity of the Emmy's. Though we have a long way to go, this is surely a step in the right direction.
Viola Davis makes history and wins the Emmy for best Lead Actress, and as if that's not BOSS enough… She delivered this bone chilling speech to go along with it! Yes Viola, we hear you. Way to slay with style and grace.
Regina King receives Emmy for best supporting actress. You've got to love her reaction. I enjoyed seeing her son support her, it reminds me so much of my boys.

Then Uzo Adubo won yet another Emmy and her speech brought many people to tears. Though some have said she had the best speech of the night,  I think that Viola Davis wears that hat hands-down.
Taraji didn't rack up any awards of her own at the Emmy's but I have great respect for her after watching her celebrate Regina's win as if it were her very own. She has such a beautiful heart. She rolled hard out there for her girl. I adore the friendship she has with Regina King. They've been rocking hard in the entertainment industry for years. Taraji's the real MVP
Now lets talk about FLOTUS and all of her royal thunder. She shuts it DOWN baby! This is how you represent your hubby, your country and your PEOPLE!
She slayed everything moving and the internet wasn't ready baby! Go ahead FLOTUS #breakthenetwhydontcha
President Barack Obama and first lady Michelle Obama greeted Chinese president Xi Jinping and his wife Peng Liyuan as they arrived
Read more: http://www.dailymail.co.uk/news/article-3249724/It-s-party-time-President-Obama-throws-glitzy-state-dinner-Chinese-president-Xi-stars-business-Hollywood-guest-list-grand-feast.html#ixzz3mosV1uQO
Follow us: @MailOnline on Twitter | DailyMail on Facebook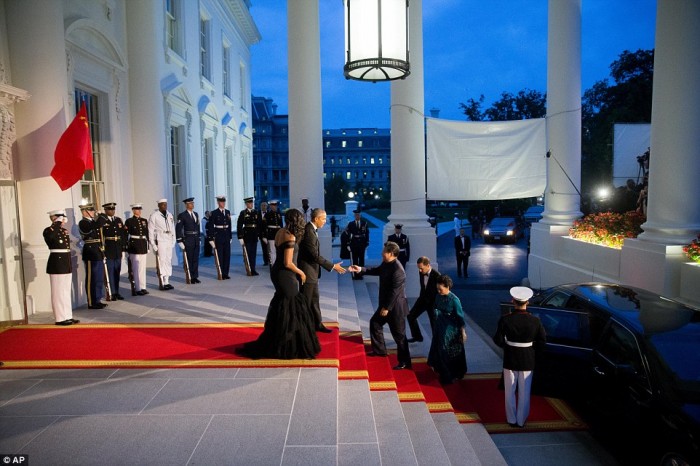 When the POTUS is BAE…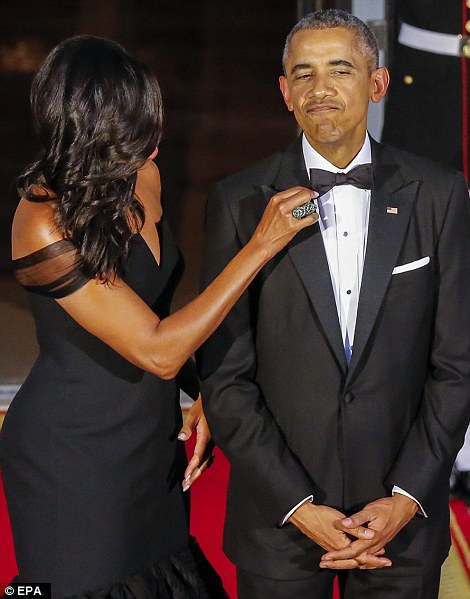 And he stops to tell the ENTIRE world that you're the real MVP…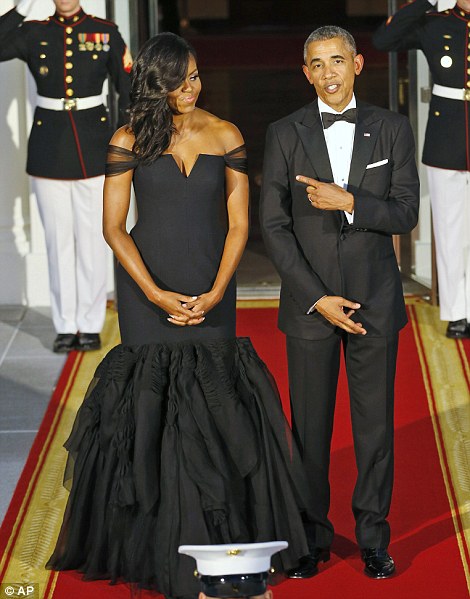 At that very moment, no matter how classy and elegant you are, the CLATCHET comes out and you can't resist doing the infamous "duck face!"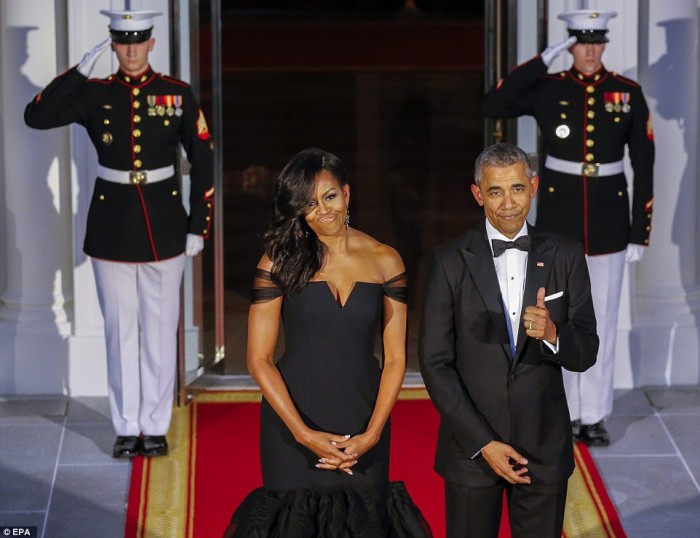 We love you Mrs. Obama!
So yeah, that just about does it. That completes this week's round-up of "Wait Bait"
What do y'all think, did the FLOTUS slay or nay… sound off in the comments section below.