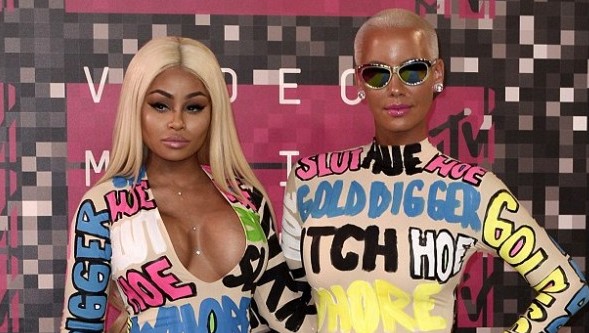 This week, was pretty hectic, I was constantly on the go.  I  didn't have a lot of time to  peruse the web, as I didn't spend much time waiting around, scrolling through, what I refer to as wait bait. As a matter of fact, much of what I'm sharing here, stemmed from listening to the radio, during my morning drive, Periscope, and of course, THE VMA's.
Let's jump right in,

shall we

?
Ole Teddy Pain (AKA T-Pain) SANGS the National Anthem at the Dodgers game, without his infamous auto-tune support, and he knocks it outta the park!  I didn't know Teddy had that kind of vocal talent. He did well, I never knew he could sing, did you?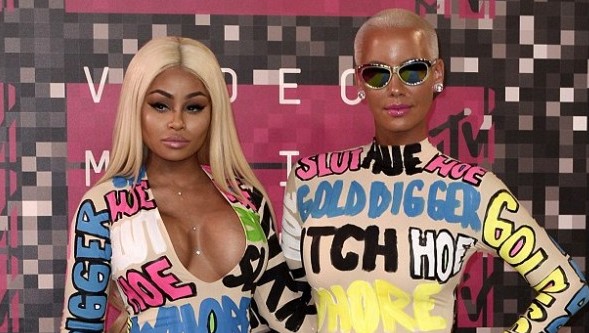 So Amber Rose (and Blac Chyna) attended the VMA's in this get-up, in support of her newly launched "Slut Walk" campaign. Unsurprisingly, she landed herself on a few "Worst Dressed" lists. I'm sure Amber wasn't aiming for best dressed though, as we all know she's fully capable of serving up a little slayage. I personally respect her efforts to make a statement, and fight against sexual injustice, victim blaming, derogatory labeling and gender inequality. I think her wardrobe was a clever ploy aimed at bringing awareness to her campaign,  as she's launching a "Slut Walk" on 3 October… what better way to stir things up on the net, than to wear something as Bold and out right disruptive as the statement suit pictured below.  I think its awesome that her bestie-boo, Blac Chyna, was there to support her along the way.
If you wanna support Amber's initiative, to stop victim shaming, you can post a selfie to IG on 3,October, using the following hashtags:
#AmberRoseSlutWalk #MuvasMovement #BreakTheNet
Speaking of Blac Chyna, she's been dealing with a little baby-daddy drama as of late….
It seems that her bestie came to her rescue, as Tyga, her baby's father, appeared to be throwing a few shots her way.
According to Hollywoodlife, Tyga threw salt at Blac Chyna, via IG, by posting this "ShadeGram":
"When they can't get at you any other way, they result to shade,  #WhereYoFerrariTho"
AND in pure, RAW, unadulterated bestie form, Amber responded with this here: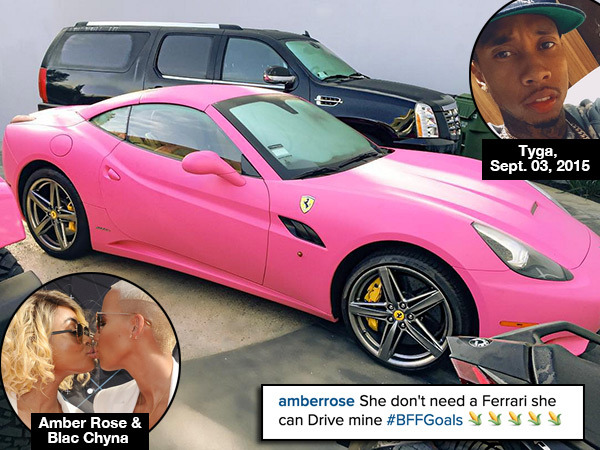 Y'all can swing by  Hollywoodlife for the full scoop.
I missed majority of the Made in America Concert, but I did manage to catch a bit of Bey's performance, so I'm pretty stoked. Needless to say, SHE. MURDERED. IT!
Here's a screenshot of the Queen in action
I tell you, that woman WERKS a stage and a crowd! So much so, that this happened…
Isn't Jay adorable in this vid! Not sure if he was planted there for this purpose, but he looks like he's having so much fun watching his wifey put it down, on stage. really makes me think they could be living the dream of "happily-ever-after." Bey seems most comfortable when she's performing, in my opinion.
Also, in VMA news, Kanye accepted his Michael Jackson Vanguard Award, in which he opened with a 13 minute speech, which begin with an heart-felt apology to Taylor Swift. I really appreciated seeing that side on Ye. He seems to be growing as a peers, and he knows it. As he even stated that he sees things differently now that he has his own daughter, North West.
Now, of course this segment wouldn't be complete without chatting about the whole "Mr. West" for President, thingy right. … So, according to 'Ye, he'll be on our ballot's come 2020 as a presidential candidate. AND according to this article on People,  Taylor Swift maybe even be his running mate in 2020, after receiving this massive floral arrangement!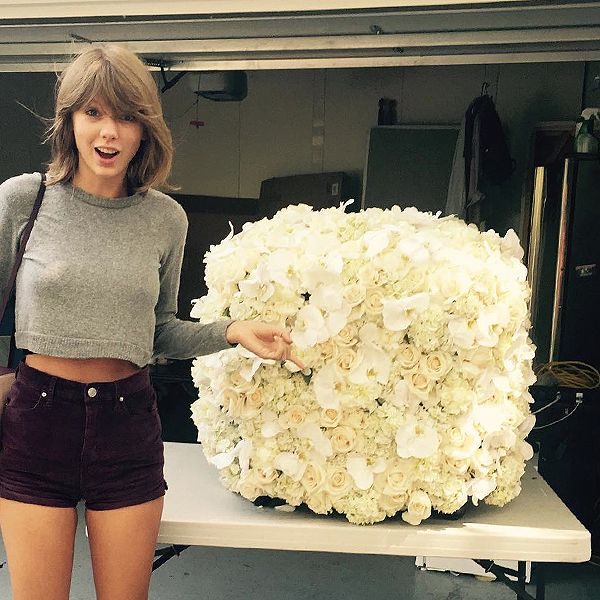 I enjoyed watching the vid below… I got a few good laughs, I can't stomach a debate between
Donald Trump + Kanye… I love how CNN streamed these clips together, as if they were in an actual debate. It's a pretty accurate depiction of what it would be like though, Check it out!
And then there was the Nicki and Miley scene…
I have no words people… NO. WORDS!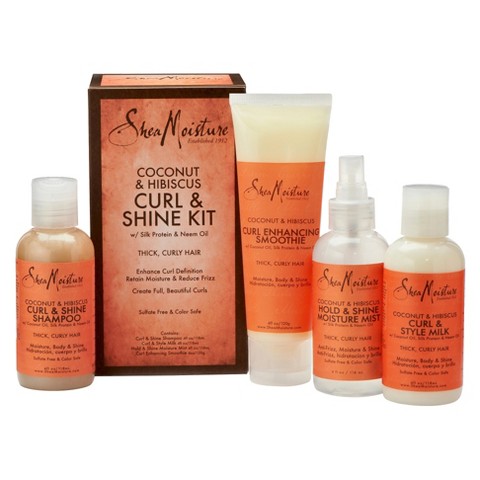 On a brighter note, did y'all hear the EPIC news about (Sundial Brands, LLC) AKA SheaMoisture (and Nubian Heritage)? Word is that they closed a $700M Minority Stake deal with Bain Capital. Details regarding the terms of the deal haven't been disclosed, but I hope things work out as they'd have them to. I'm a bit of a sceptic when it comes to stuff like this, I have a little case of paranoia, but, I digress.
This deal is such a major accomplishment, as Sundial started from humble beginnings,  and now they've flourished into a company that has the potential of earning billions in the future; thanks to the Natural Hair movement. I can only imagine the level of motivation and inspiration that other small businesses, in the hair care industry are feeling, I'm sure they're pretty friggin' hopeful right now. Big things are happening ouchea. Heck, I need to whip up some butters and oils and get me one of those checks they're passing out, shucks… what y'all think? Lol
Anyhow,
That's all I have for this weeks round-up, of "Wait Bait".
I hope y'all are having a pleasant evening!