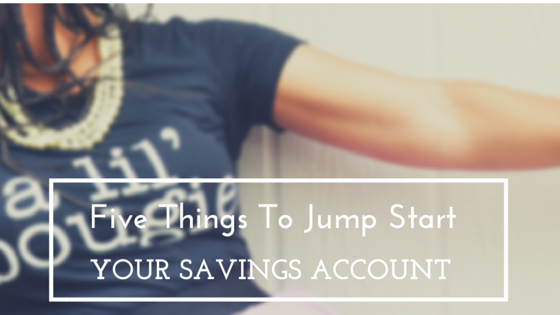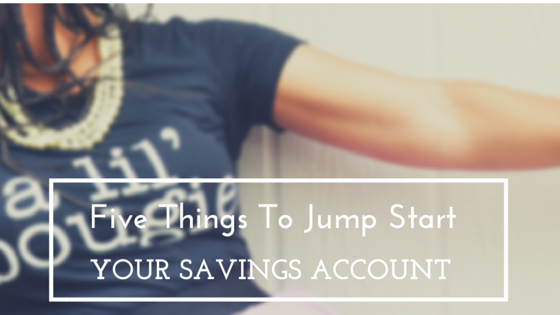 It's so easy to lose track of finances and leisure purchases, especially since spending money has become so friggin' convenient. I can't recall the last time I actually had to stroke a check or balance a check book. I guess that can be attributed to the ever-so-popular automatic bill pay options, and having the convenience of swiping my magic card, for daily transactions.
What I'd noticed, is that over the years I'd gotten extremely comfortable with these conveniences. So much that I managed to lose track of what I was committing my dollars to. For years, it had been money in, money out. I recall peering over the finances and thinking to myself, heck, where on earth is the money!?
The truth is, we hadn't done anything elaborate, yet the accounts were looking slim. I'm talking like they'd been running a never ending race, while wearing a full-body sauna suit, in 110 degree weather! I'm so serious,  the bank accounts looked as though they'd been on an EXTREME no carb diet, I'm talking
AB-SO-LUTE-LY, Cake-LESS! We were making 6 figures, yet at month's end, after paying bills, paying a percentage into LONG-TERM savings plans, and spending day-to-day, we were looking at slim pickings. This may seem irresponsible, and quite frankly, it was!
BUT, it's my truth, and it's refreshing to have this platform to share it in.
The painful reality was that I was giving our money away to the lowest bidders… to those places and things that seemed reasonably affordable, and within grasp considering our not too shabby, six-figure income. However, when I really began focusing on the transactions listed on the monthly statements, I started noticing a pattern of endless, repeat offenders. I kept seeing transactions from Publix,  Winn Dixie, Target, Neighborhood Walmart, Cheddars, Crispers, Bonefish, Sweet (cupcakes), Tropical Smoothie, Applebee's, Bar Louie, TJ Maxx, Ross, Starbucks, Kate Spade, Tory Burch, Gap, Old Navy, Banana Republic, Champs, Anthropologie,  Kohl's, Macy's, Ulta,  and Sephora… I told you the list was endless!
Buckling down and becoming more conscious of my daily "conveniences" helped me recognize and filter out unhealthy financial habits (e.g. lunch-break shopping), and adapt awesome strategies for saving those green backs! I hope some of these tips will help you navigate your financial  journey.
Here I'll share with you 5 of the things we began implementing to jump-start our savings!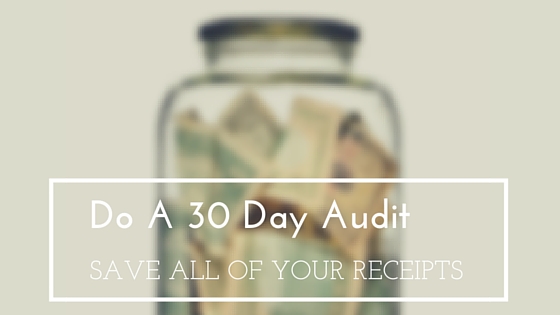 1. Take 30 days and commit, as a couple, to accessing where and how you're spending money. This means tracking every single purchase you make. This includes things like that delicious ice cream cone from Cold Stone, and those BOGO deals you just couldn't pass up during the Labor Day Sale. Set a date and time to review and discuss the necessity of the purchases, at a minimum, on a weekly basis. I'm certain that you'll find a few things you could've done without. Take note, and commit to improving your spending habits going forward.
TIP: I recommend tossing all of your receipts into a  clear jar. The key is to keep the jar in someplace visible, as a constant reminder of your commitment. Saving your receipts and undergoing a weekly receipt audit, makes you a little more conscience of spending; especially since you know you'll have to review these purchases with your significant other,  aka your accountability partner. In this case, ACCOUNTABILITY IS GOLDEN because you don't want to open the receipt jar and have all fingers pointing at your poor spending habits!
Another benefit to keeping the receipts is that it helps prevent those, "WHAT THE HECK IS THIS" moments, you know, the hopeful moment of doubt, when you're absolutely POSITVE you didn't drop any dollars with "Barlowbillings" only to later discover that "Barlowbillings" is actually that new burger joint you've been frequenting as of late.
2. Paying bills and making long-term investments is a necessity, but it shouldn't be viewed as an excuse to blow the remainder of your finances. Establish a reasonable CASH allowance and withdraw that amount in LARGE BILLS. Put those monies in your wallet, and refrain from using your bankcard for leisure transactions. Though it's not as convenient, you'll likely spend less. Trust me on this one, there's something about actually seeing the money go that triggers a sense of reluctancy
Furthermore, you're less likely to break a $100 bill for a $2 purchase.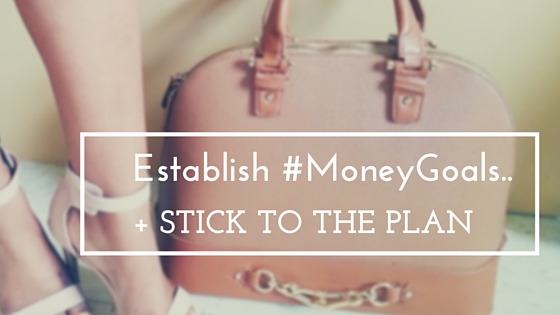 3. Take time to establish your #moneygoals… this means sitting down and getting clear on what your financial goals are. Once you've taken the time to get clear on your plan. EXECUTE with precision AND reward yourselves when you hit financial milestones. We all need and appreciate small wins.
Tip:When it comes to establishing money plans, you want to start with short-term goals, which can take anywhere from a few months or a few years (1-3). This should begin with a commitment to staking chips for an emergency fund, which consists of having a savings of at least six months worth of living expenses, to cover things like rent, mortgage, car payments, electricity, and/or incidentals. Once you hit that one month of savings, you'd celebrate with a small milestone reward! Do understand, that this isn't an easy process, especially if you don't make a lot of money to begin with. The key is to trim the fat. I know this sounds extreme, but sometimes finding extra cash means sacrificing things we enjoy, like, cable, smart phones, shopping, and dinner dates.
Lets do some basic numbers, shall we?
Imagine our cable bill (not including internet services) is roughly about $90 per month… if we cut that bill from our list of expenses, we save a whopping $1080 over the course of a year! That's a huge savings considering we've only cut one expense! Now imagine if you cut back on a few additional expenses… Just like that you've got yourself a pretty-penny stashed!
Remember the fable about the Tortoise and the Hare? Well, that also applies to saving money. Slow + steady wins the race
4. MAKE A LIST and stick to it! No matter where you're going, school shopping, holiday shopping, or grocery shopping. This is so important. It's so easy to over spend on little day-to-day stuff, especially in the grocery store. Says the woman who was spending over $1800 per month in Publix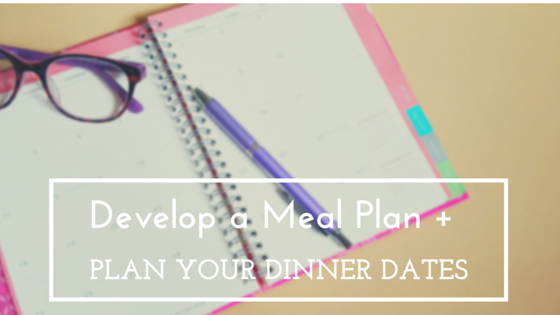 Tip: Create a monthly Meal Plan, and schedule for eating out. You'll be amazed at how much money you save when you write up a meal plan and schedule your dates. You also save on time as well, as you don't have to sit around thinking about what you'll have for dinner.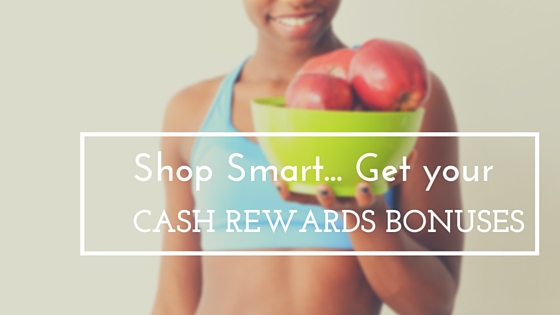 5. Shop smart. Many of us have cash rewards cards that offer kickbacks, right? You know that beyond a shadow of doubt you have things you must spend money on, such as groceries, and gas expenses. Why not use your credit card to make intentional, planned purchases that you'll actually benefit from.
When we purchase groceries were getting a 2% kickback and for gas an awesome 3%, so this makes using our Bank of America Rewards Card, beneficial. However, it's only beneficial when you're paying that money back, prior to accumulating interest. Don't use that credit card and spend the money you've budgeted for gas and groceries, at the mall. That's hustling backwards.
Tip:  Don't stop at cash rewards. Winn Dixie has an awesome fuel rewards program that we absolutely love. So we use our credit card to pay for the gas, but we also get the petro at a discounted rate by using our "fuelperks!" from Winn Dixie. Here's how it works.
In a nutshell, you earn $0.05 off per gallon, for every $50 you spend on groceries, and an minimum of  $0.03 on selected, weekly bonus buys items . Now if you spend say, $150, you'd save $0.15 per gallon, plus whatever monies you rack up from your bonus buy points.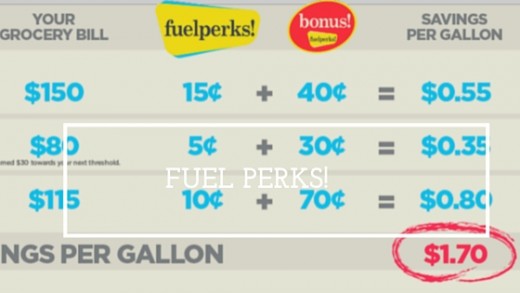 Now, get this. You can also purchase Winn Dixie gift cards and earn a quick $0.10 off per gallon at the pump! Publix has a fuel program as well, and they run their ads from Thursday, to Wednesday so make sure you take advantage.
It's impossible for me to write this article and not  close by sharing this clip…
Remember this scene from  "Confessions of a Shopaholic? This movie still crakes me up,  Rebecca and I could've been BFF's! Pinky promise that you'll watch the vid.  You've gotta see the part when she say's "she had a lazy eye" its hilarious, oh, and the "hate mail" line…. lol, Funnn-ty! 

I just adore this movie. Tell me you laughed… If not, watch it again. The second time may be a charm! Lol
My goal is implement as many strategies as possible to have a better financial future.
"We tend to focus on assets and forget about debts. Financial security requires facing up to the big picture: assets minus debts."