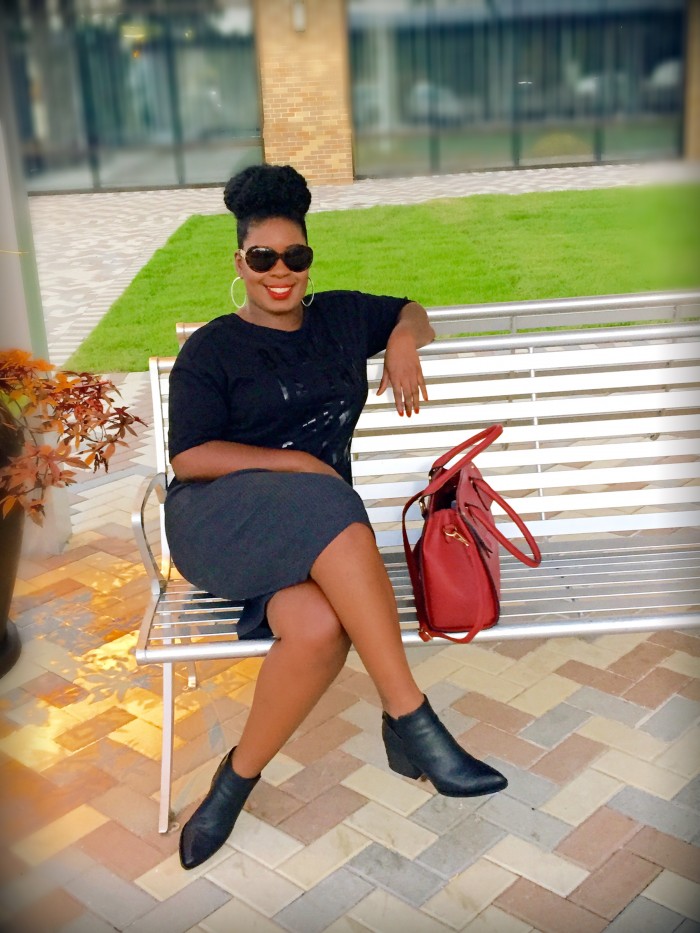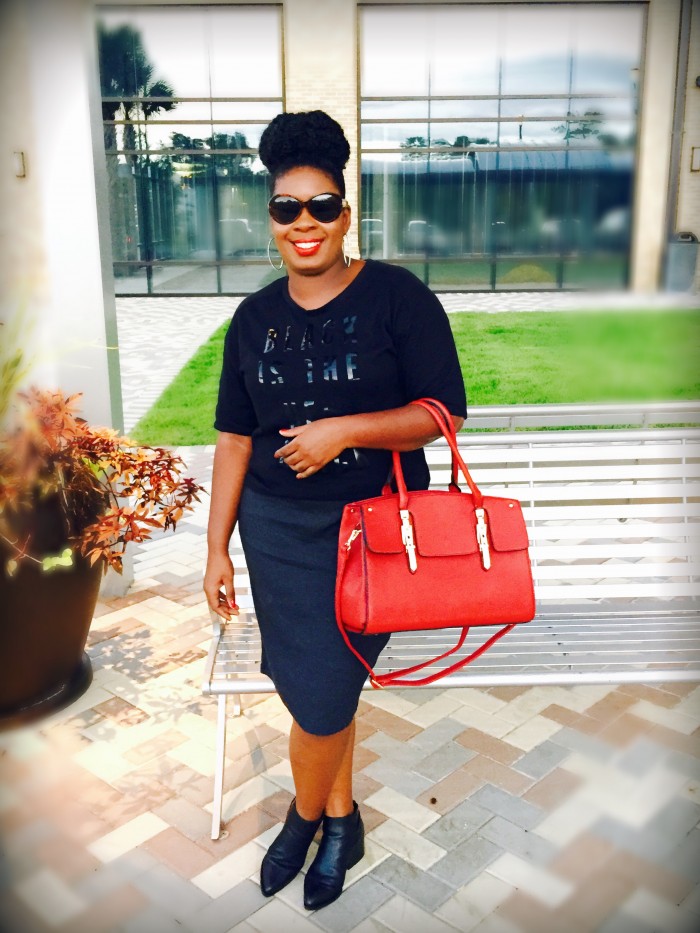 Originally, I'd planned on sharing a few deets from the Mr.'s birthday celebration this past weekend. The problem is I'm too tired to transfer the few photos I have to my laptop.  Thus, we'll have to reschedule that article for later this week. Now, I didn't want to completely abandon my baby (SD), so I'll be sharing this lovely casual Monday outfit instead. This look is a combination of cute and comfy; which tends to be my go-to look as of late. I don't have much room for skyscraper heels during the week, as I'm constantly on the go. Nowadays it's about convenience, getting ish done, and looking effortlessly chic while doing it. That said, cheers to graphic tees, midi skirts, + comfy ankle booties, that are  indeed made for walkin'! 🙂
P.S. This skirt and shirt combo is actually less than a dub… yes, that's right ladies. This look is less than $20 bucks before taxes! It was practically free for me since I had dem cash rewards to spend! BOOYAH! 🙂 I loved the cut and feel of this t-shirt so much that I purchased EVERY.SINGLE.ONE! It's soft, durable, and easy to wear. Not to mention the sleeve perfection. The longer sleeves make it perfect for covering my tattoo in the office and they're long enough to keep me warm throughout the day when the office temp is set to freeze.   Lastly, I think its important that you know I've washed this "BLACK IS THE NEW BLACK" t-shirt twice already, and guess what… absolutely no shrinkage or fading!
I'm contemplating buying a few more for later. I always say, "If you love it, buy two" and for this price, I might just have to take my advice and double up while the getting is good!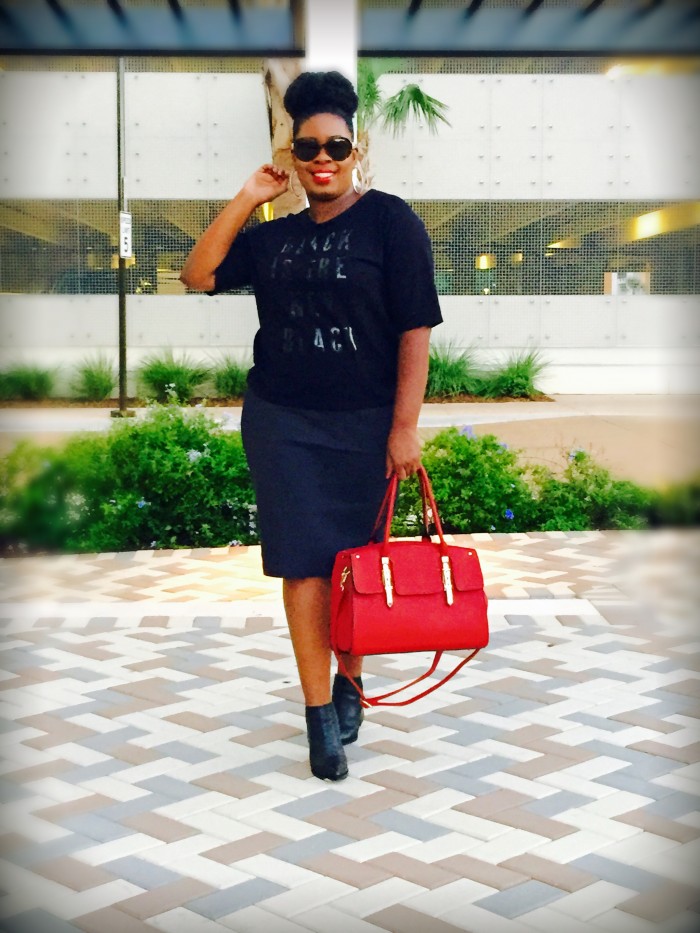 Happy Monday Beauties!