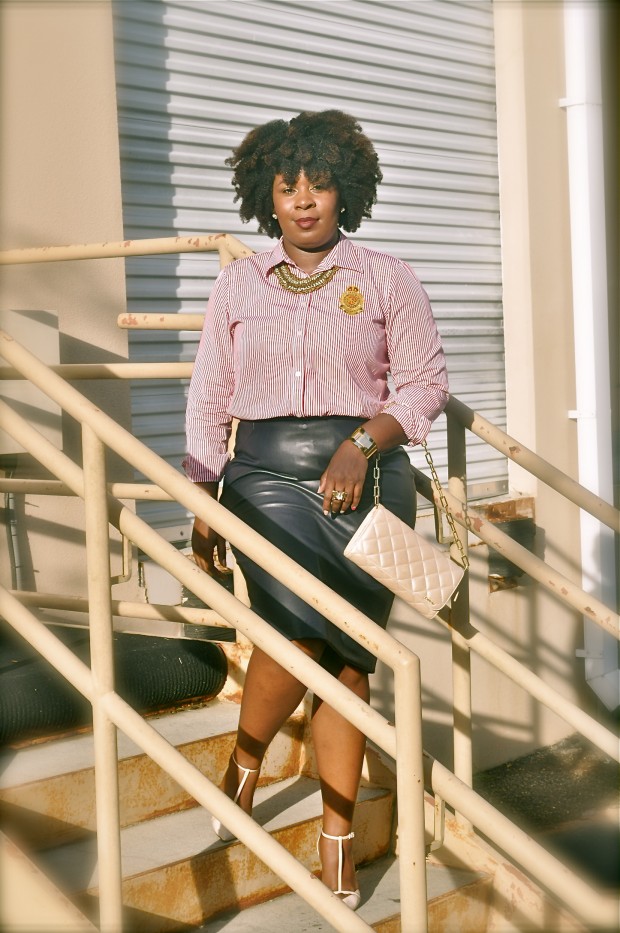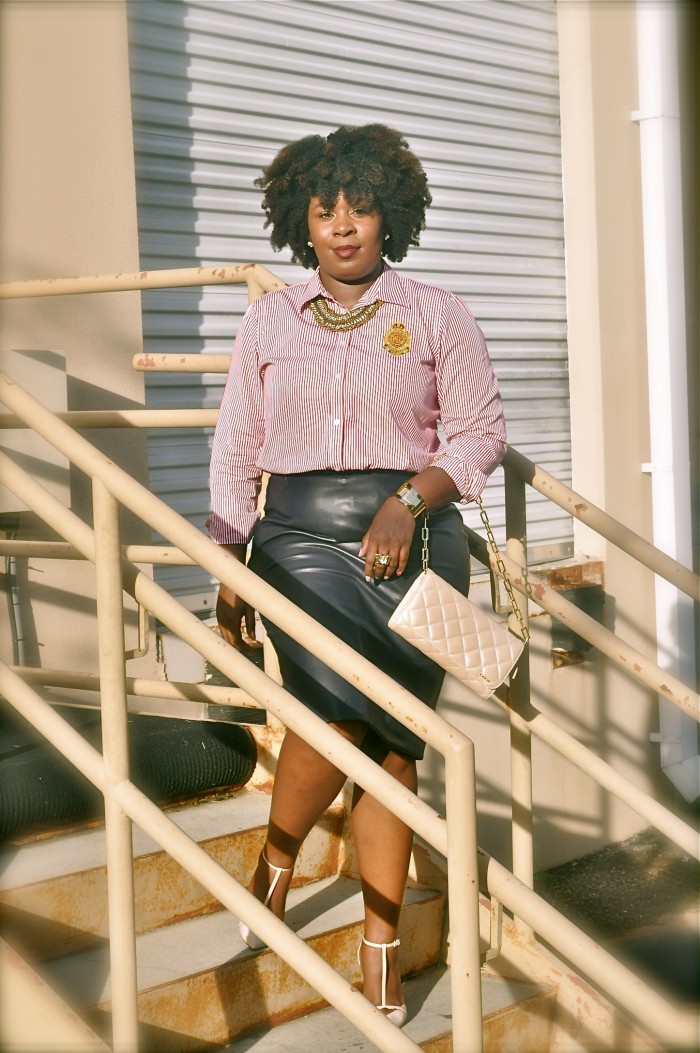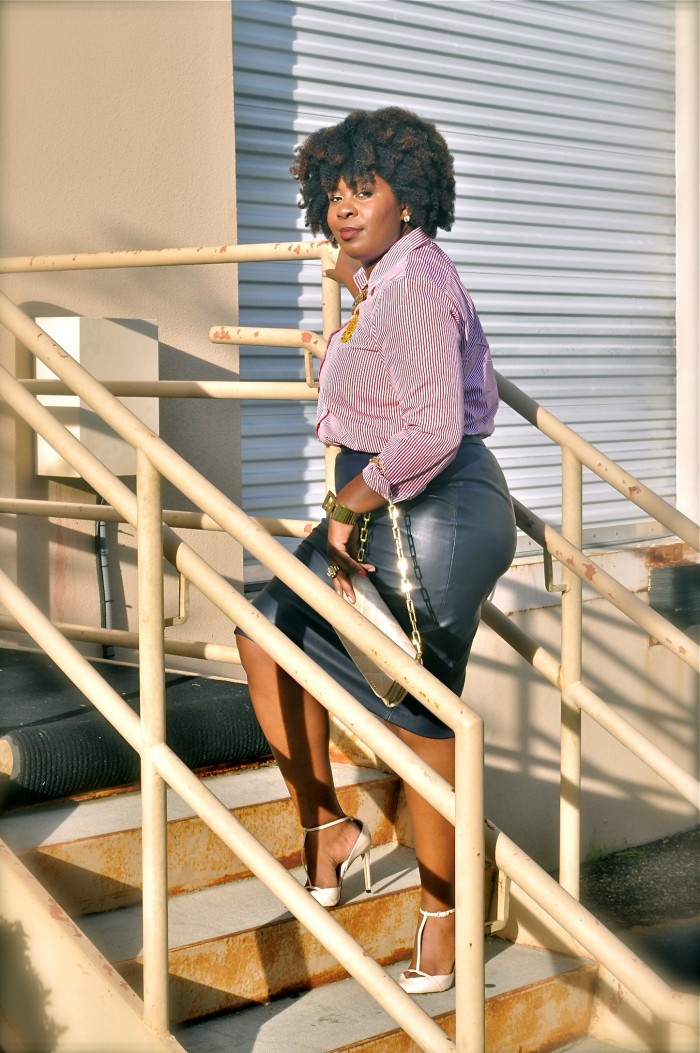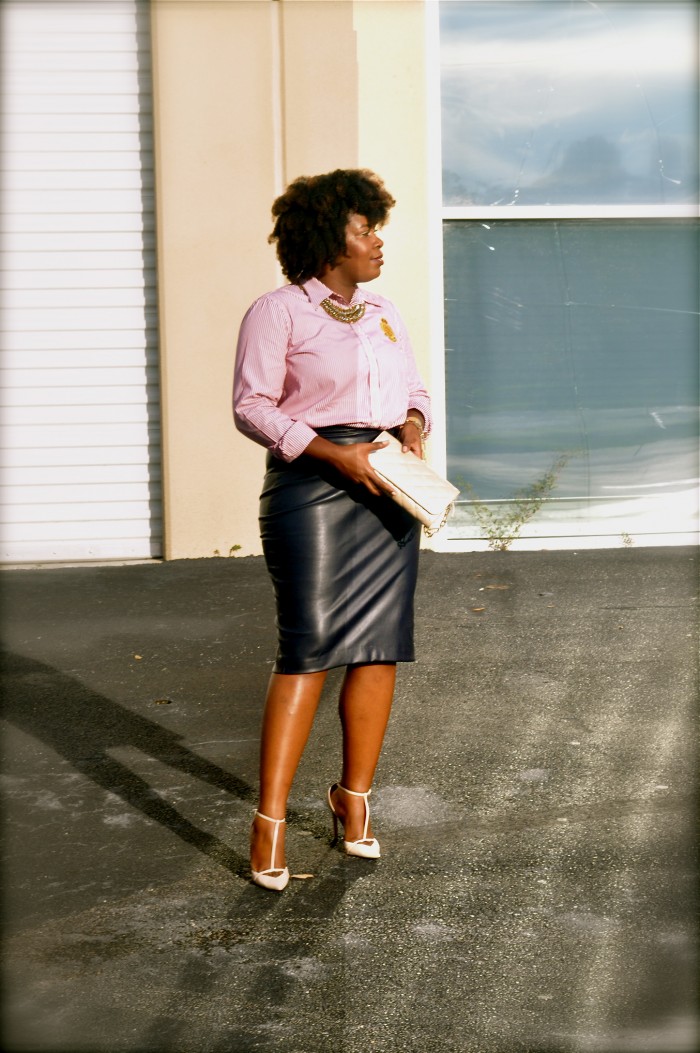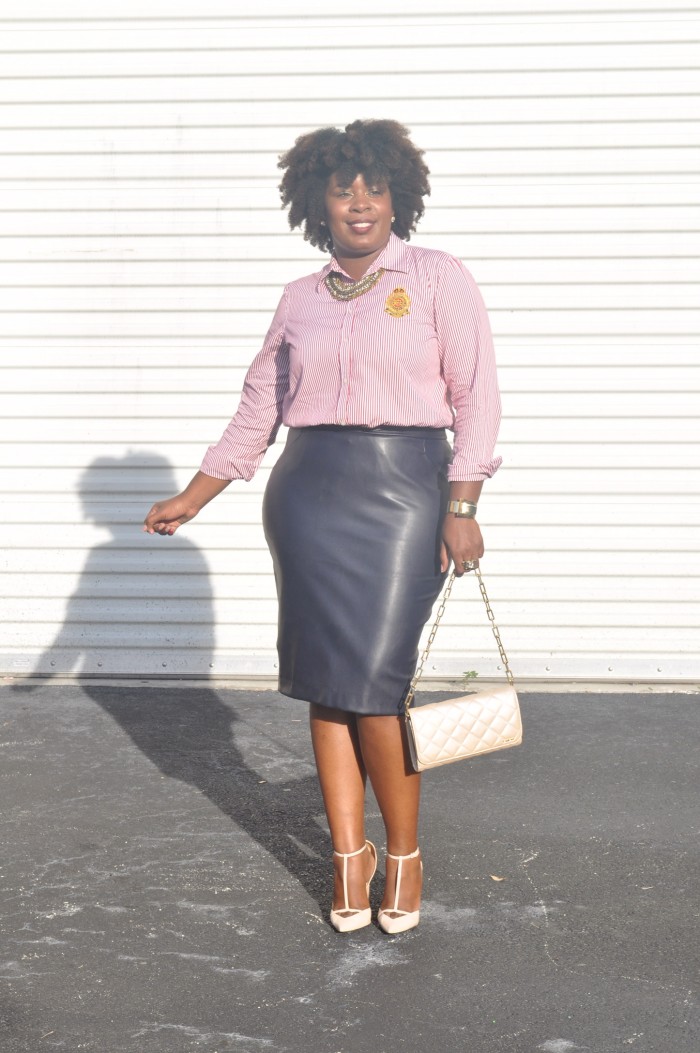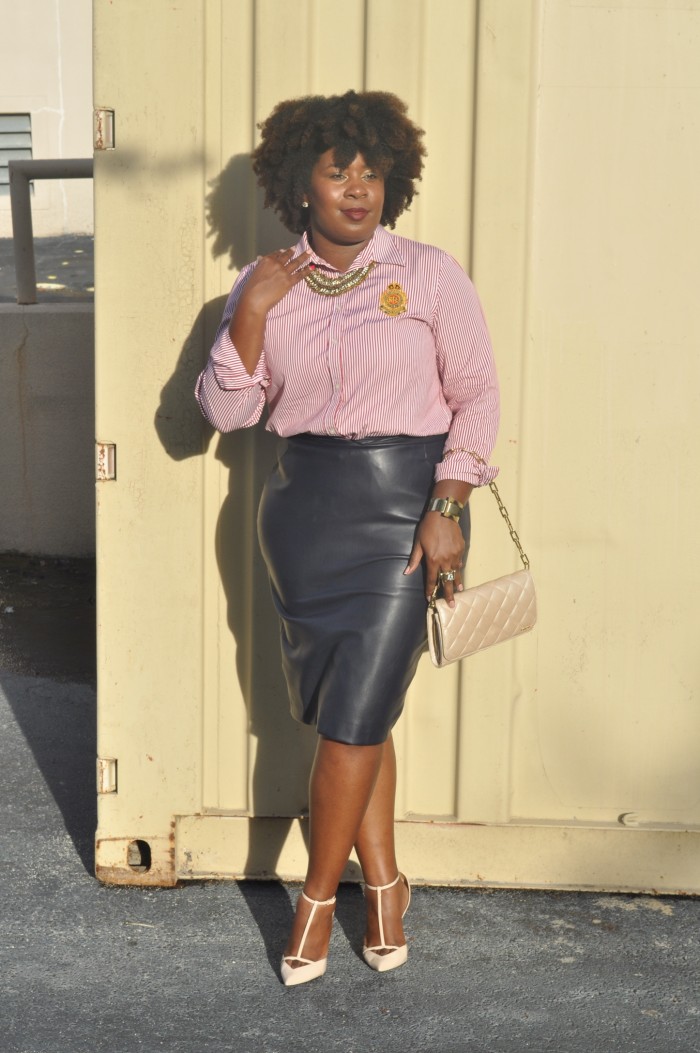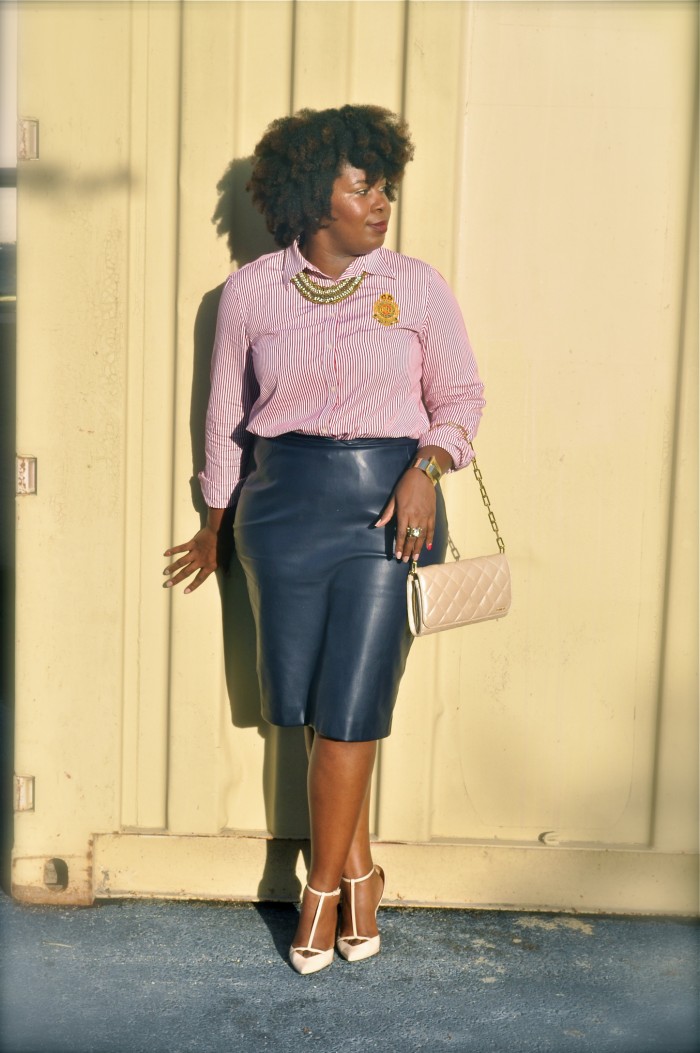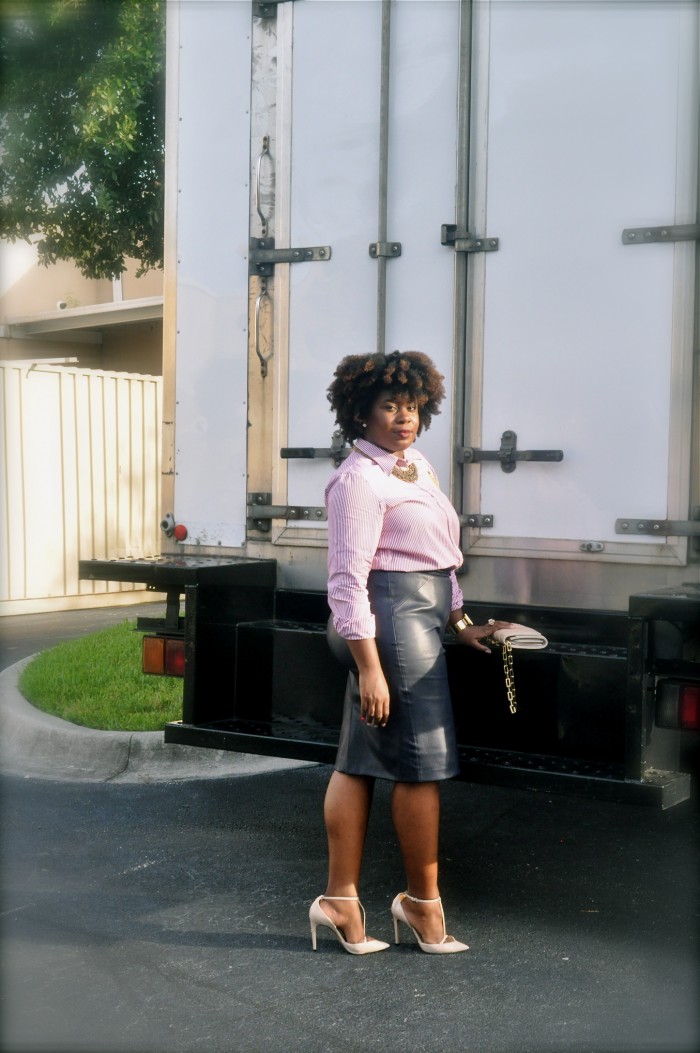 The weekend has come and gone, and now it's time to get back on the grind. It can be hard to get back into the groove of things, especially since this weekend was actually extended due to the Labor Day break.
I promised to be a good sport though, so I'm toughing it out. AND, since I'm a tough girl, I figured I'd greet the week with my favorite leather skirt. You know, because only us tough gals are brave enough to wear leather to work, right?
Since  I'm heading to the office, I opted to wear a wrinkle-free, Ralph Lauren button-down. I polished things off with nude pointy-toe pumps. Though I'm carrying a clutch in these shots, this purse certainly isn't large enough to carry all of my things,  so you best believe I've got my handy-dandy work tote in the car.
"You cannot have a positive life and a negative mind" 
Let's make this week a great one!
Til next time, take care