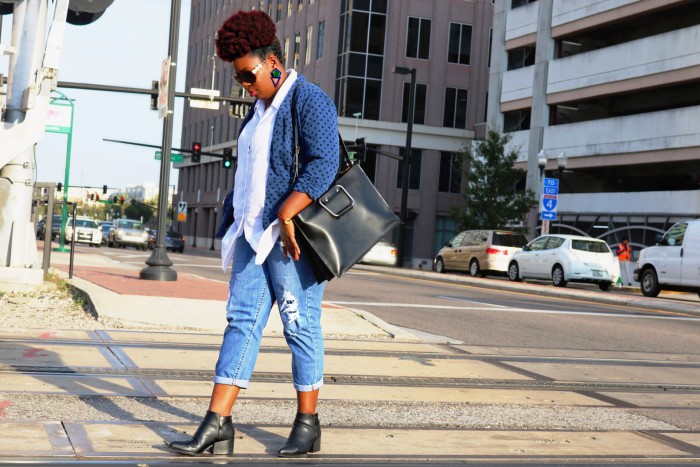 S

TYLE Notes:

Monday's are always Venti days for me.  I need that extra boost of wakeup in a cup. I'm certain my 9-to-5-ers can relate to the struggle. It's so real!

If I had to choose three words to describe this look, I'd say "Comfy, Polished, + Chic." These shots were captured in Downtown Orlando (by the train station), c/o my oldest son (Emanuel). My daughter had a doctors appointment (with her Dermatologist) so I wanted to be comfy and cute for the occasion. For me, denim always manages to meet those requirements.

I really regret not purchasing two of these longline shirts. This top feels so soft and airy. I'd venture to say it's my absolute favorite layering piece; aside from chambray tops of course. I kept things low-key but interesting by introducing a little color with the polka dot blazer and the statement earrings.
Style Deets:
Boots/denim/blazer: Kohl's/ similar option here
Longline top: Forever 21
Earrings: Rachel Stewart Jewelry
Handbag: Zara/ super cute option here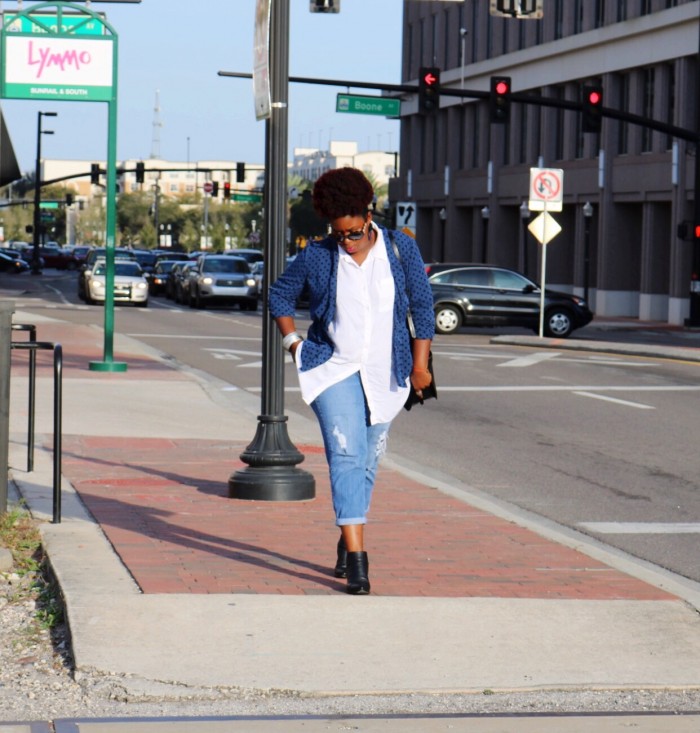 Reflections of Truth:
As I sat there gazing at my calendar, I couldn't help but feel overwhelmed by all of my hopes and aspirations. This year is already breezing by and I just felt hurried and anxious to get it all done.  I had so much going on inside my head that I'd become mentally exhausted from simply thinking. Crazy, right?
What I've learned about myself  is that one of the hardest things about me being a creative is determining which thing to create FIRST.
This had been a real hardship for me.  I've always had a hard time focusing on one thing and one thing only, ESPECIALLY when I get excited about my next BIG idea.
As time passes, and I grow in my process and journey of becoming an entrepreneur, I've learned that focusing on EVERYTHING typically results in me accomplishing NOTHING!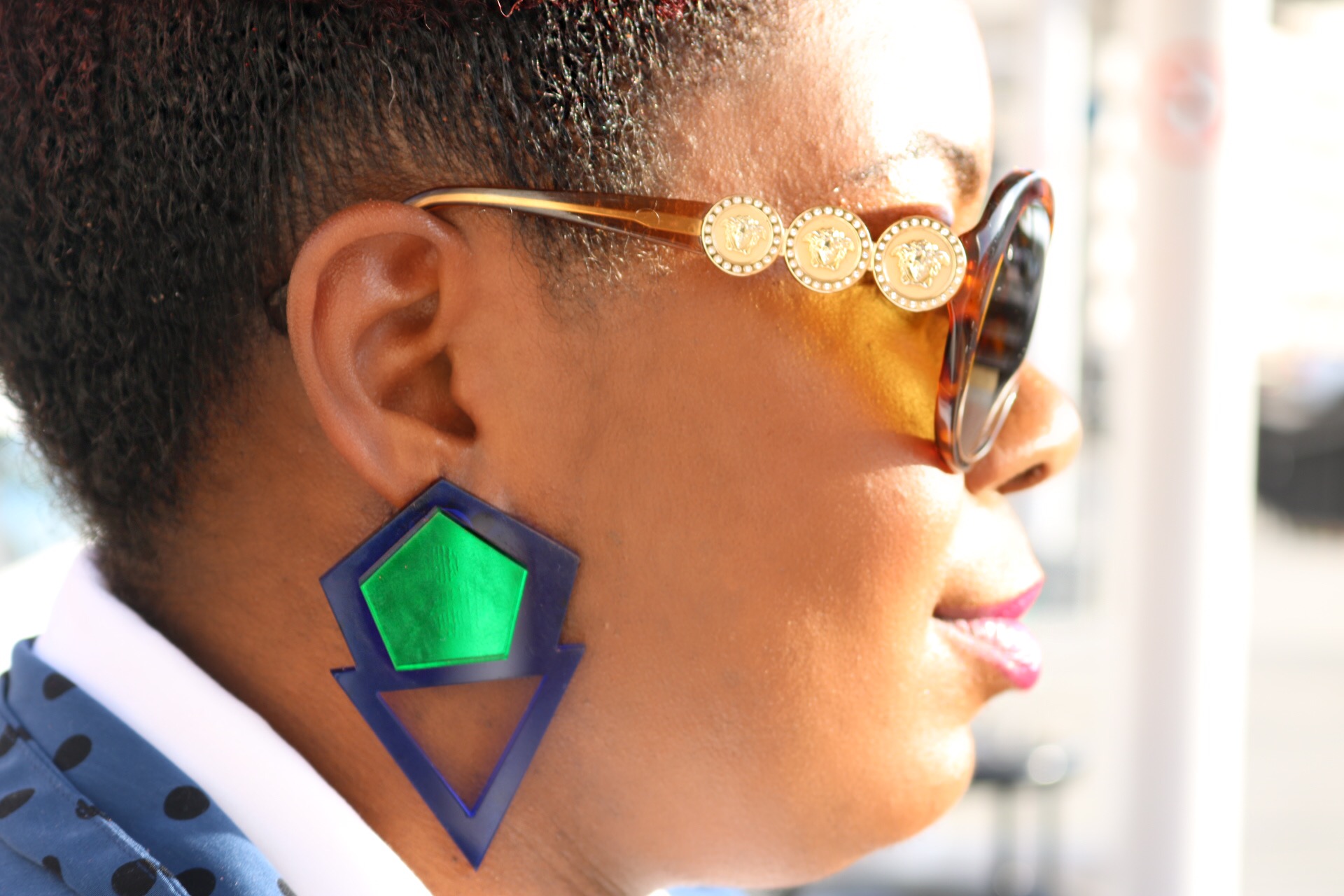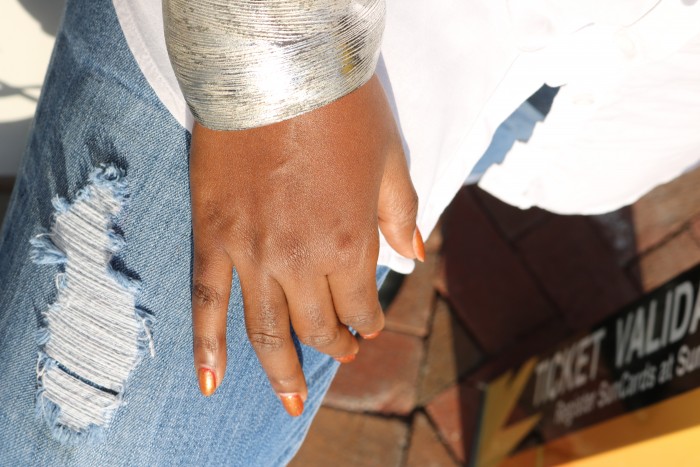 That little tidbit may seem like a no-brainer for many, but for me, accepting this reality is major. I'd been advised by loved ones and career coaches to slow down and focus on one thing; BUT it didn't really register until I actually experienced working, and working and working, on several "side-projects"and not having physically accomplished or completed anything at all. It was at that point and place of discouragement that I actually found peace and understanding in the value of being a "SINGLE-tasker".  Friends, listen to me as I cannot express this point enough. When it comes to establishing a business, the key to doing it successfully is giving that business enough time to flourish and grow before branching off into other ventures. I'm so thankful for my lessons learned. I'm now one step closer to my next destination.
"F

OLLOW
 O

NE
 C

OURSE
 U

NTIL
 S

UCCESSFUL"