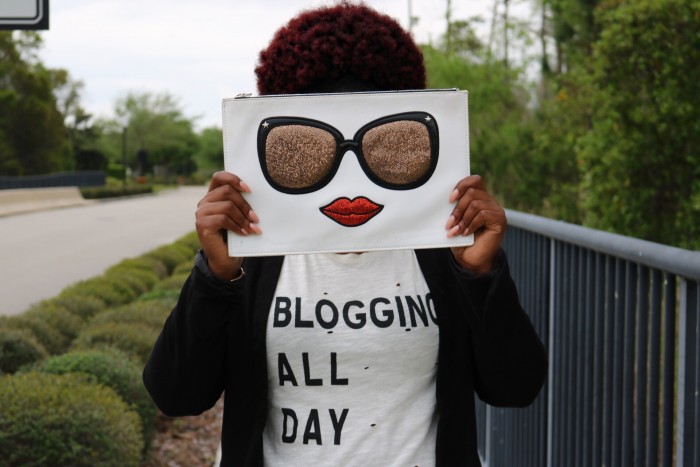 Work, work, work, work, work, work
He said me haffi
Work, work, work, work, work, work!
RiRi's opening lyrics sums up meh work life… **insert meh bad gal accent, here! Life has been consistently busy. Week before last was Cali, this week Virginia Beach. I welcome the travel, but I can use a break from the working part of it all.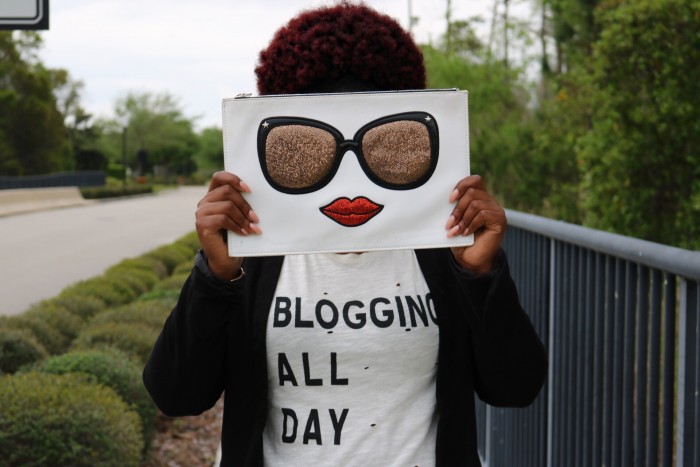 STYLE

Notes:

Today's look features boyfriend jeans, a t-shirt blazer (old), and these multi-strap pumps. If you haven't noticed, I'm totally obsessed with shirts and things that reflect my lifestyle.  Thus, I couldn't pass up on this Forever 21 tee. Honey, when a t-shirt tells your life story, YOU. BUY. IT.  No questions asked!  If It were my way, I'd literally be
BLOGGING
ALL
DAY!
Seriously, I enjoy it that much.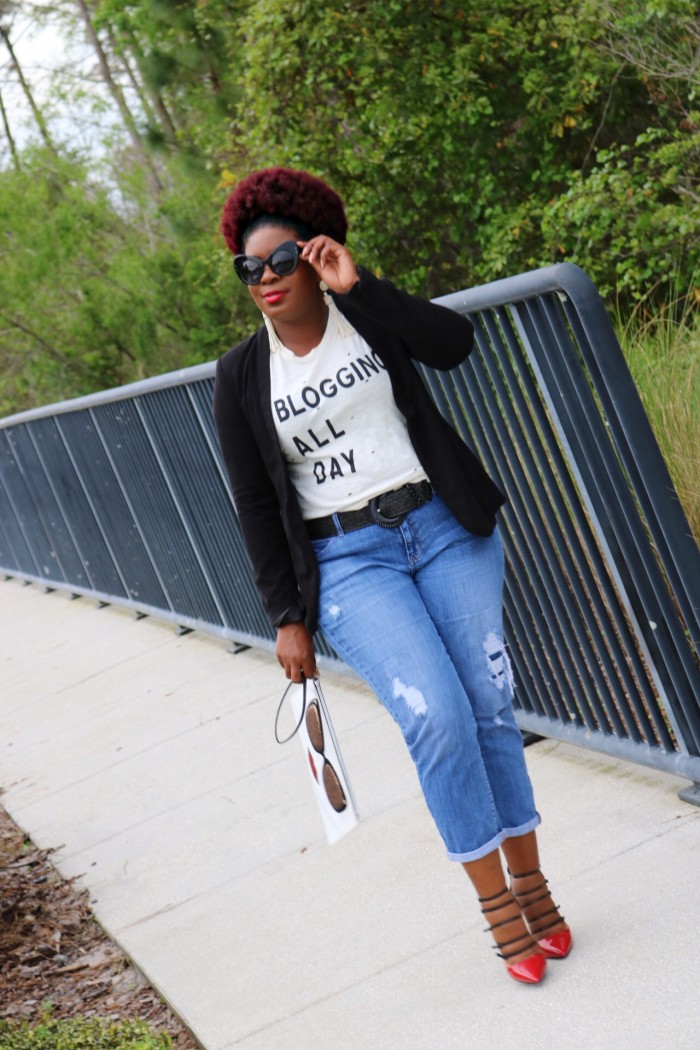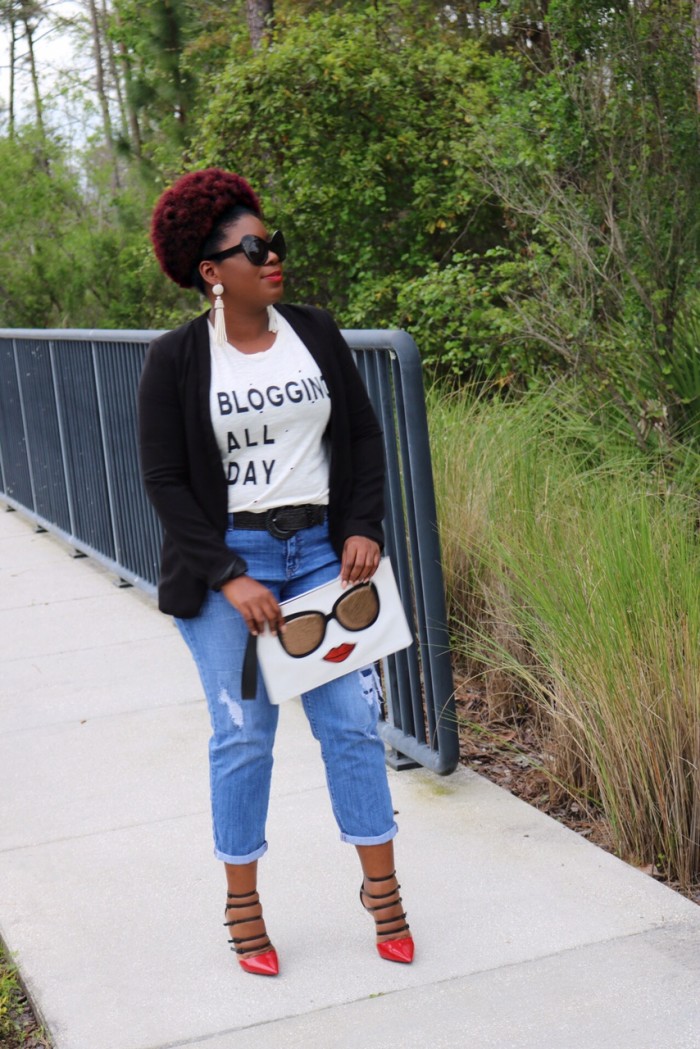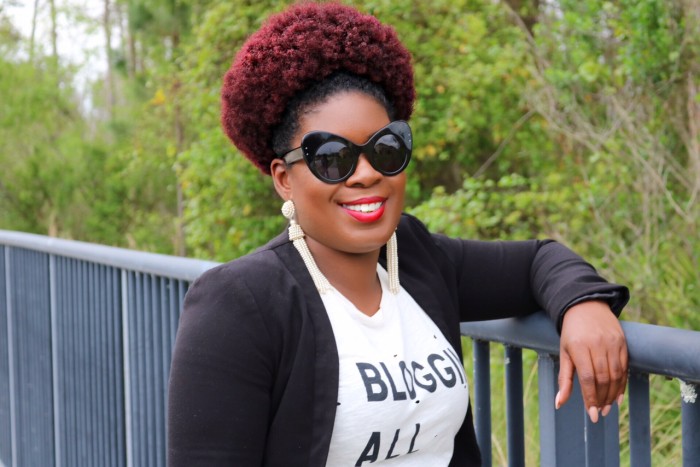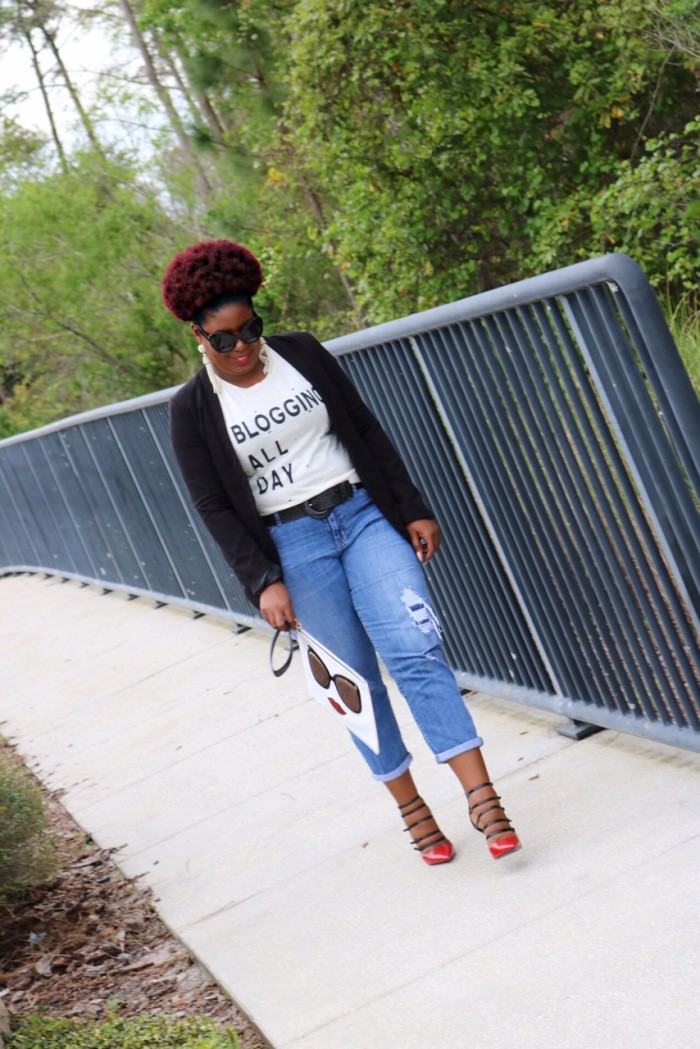 Speaking of blogging, I'd love to know what you're interested in seeing more or less of. Shoot me a quick note with your thoughts and/or suggestions.  I'll roll them up and respond to them in an article here on the site.
LIFE
Style

Note:

Dandelions,  I loved them as a girl and I still do. These flowers bring back such pleasant childhood memories. The joy of reminiscing, right? I can see my mother looking at my sisters and I with the most radiant smile. She'd say, "Go 'head girls, make a wish" My sisters and I would twirl and wish with glee.

Naturally, seeing this bold beauty standing proudly rooted in the Californian grass-fields, enticed me. I had to make a wish.

But, not before capturing this shot!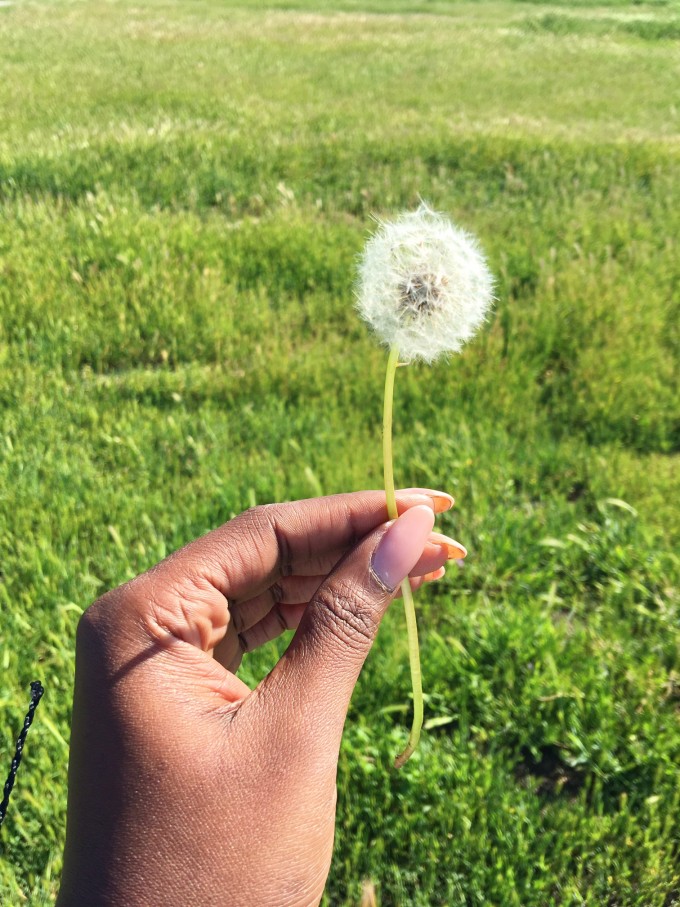 Its your turn, Love
Twirl, Wish, &
DO Darling

!