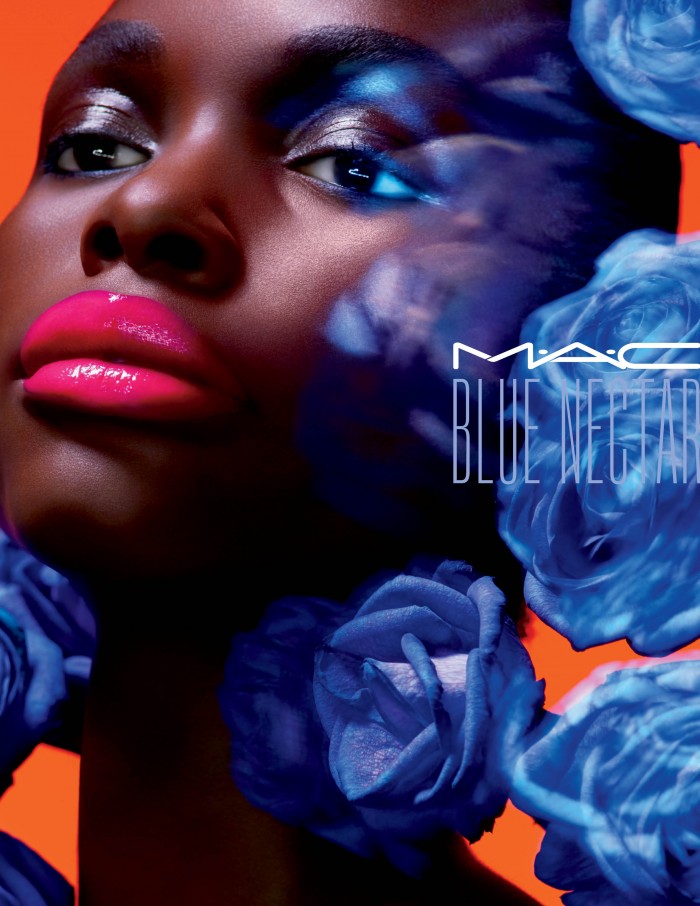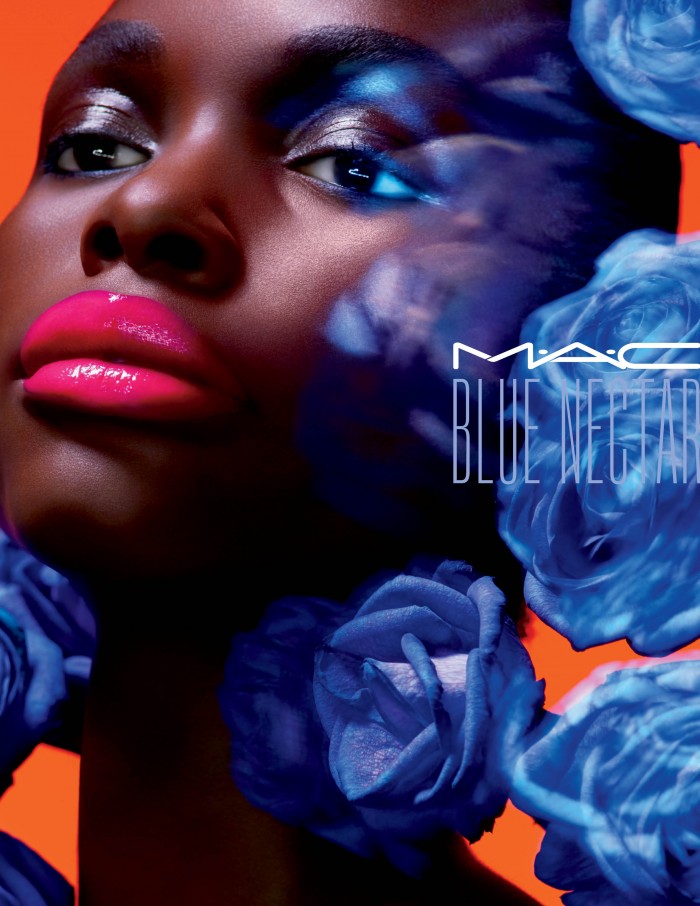 The count down begins. The M.A.C Blue Nectar Collection will be available  for purchase online on June 2nd and in stores on June 9th. I can't wait to get my hands on some of these candy colored Lippies. I've been a fan of M.A.C. cosmetics for as long as I can remember, especially their lipstick and blushes. Like NARS, their products work really well for us brown girls.  I'd bet my last dollar that these luscious tubes of matte/glossy perfection will be on many beauty bloggers list of  "Summer Makeup Must Haves."  I wanted to give you all a heads up so that you could have an idea of what you're in the market for, prior to the release date. Though these beauties will be available online, on 2 Jun, I strongly recommend you going to your local M.A.C counter to do some skin swatches, before committing to any particular color, unless of course you're already certain. Though they have an awesome return policy, I'd rather avoid the inconvenience of having to do a return.  Also, since M.A.C is known to sell out of it's hot spring/summer releases,  I suggest you go early as the good colors ALWAYS sell out  fast.  These items range from $17 – $21.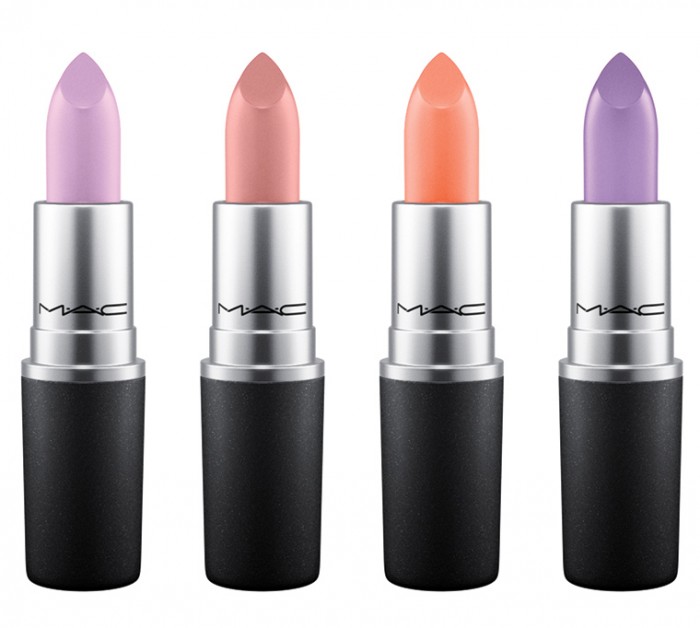 M.A.C Blue Nectar Lipstick, from L to R
M = Matte, A = Amplified
Courting Seduction (A)::|::Give In (M)::|Riot House(M)::|Lured In (A)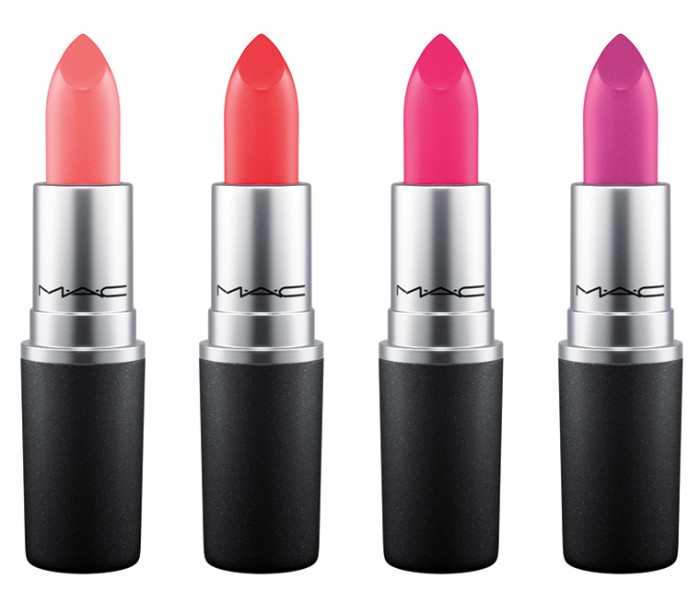 M.A.C Blue Nectar Lipstick, from L to R:
M= Matte 
Sweet Venom (M)::|::Ablaze (M)::|Breathing Fire (M)::|Invite Intrigue (M)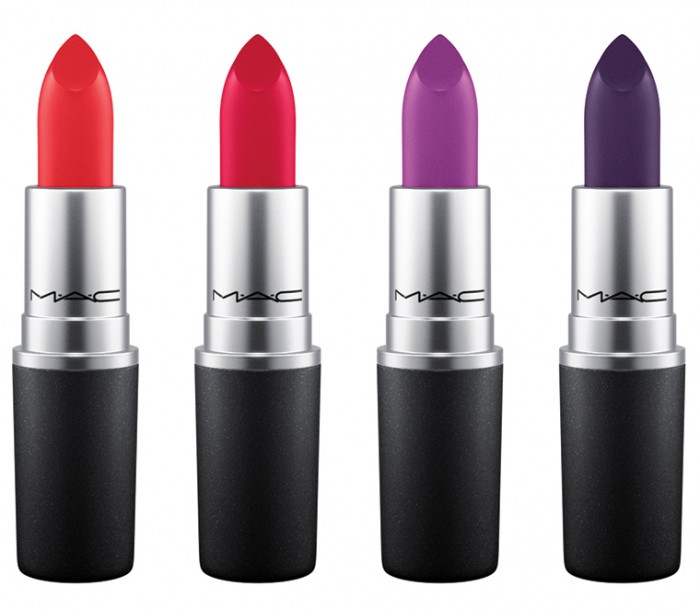 M.A.C Blue Nectar Lipstick From Left to Right.
M = Matte
Barbeque (M)::|:: Intoxica (M)::|::Heroine (M)::|::Lust Extract (M)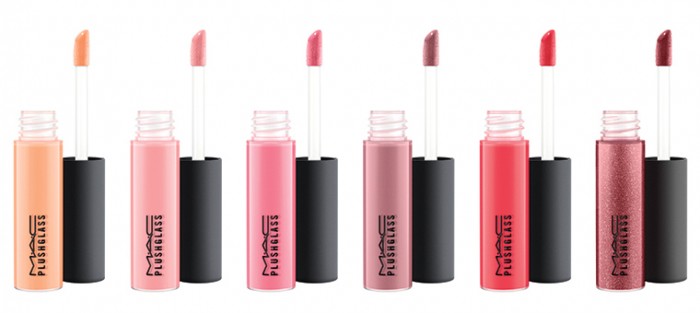 M.A.C Plush Glass Gloss, from L to R:
Fulfilled:|Fashion Fanatic:| Robust:| Ample Pink:|Abundance:|Full For You
***MAJOR KEY ALERT*** 
 If you want to treat yourself to a new lipstick, but you'd rather not pay the price, this is a wonderful opportunity for you to do some spring/summer makeup cleanup, as M.A.C has an awesome recycle program that you can take advantage of.  Here's the skinny. Bag up at least six of your old or no longer used M.A.C makeup products, take them to your local M.A.C store and receive a new lipstick per every six items you recycle.  It's really that simple. I just made this trade a few months ago, and I got Retro, Double Shot, Chatterbox and Men Love Mystery which is a close resemblance to "Lured In" (pictured above). I wanted a Viva Glam Gloss, but I learned that the Viva Glam products and other special collabs aren't included as part of the M.A.C recycle program.
What can you recycle?
Eye Shadow (Trio Compact, Quad Compact, or Single complete with metal pan)
Pro Palette Refill Pan with magnet
Cream Colour Base, Paint Tube, or Paint Pot
Pigment Jar
Mascara Tube
Liquid Liner Tube
Technakohl Liner (mechanical pencil with plastic)
Foundation, Powder, Blush Compact
Lipstick Tube, Lipglass Tube
Foundation Bottle, Tube, Jar
Wipes packaging with plastic lid
You can only recycle 24 used containers per day so you may have to make two trips as four free lipsticks is the daily limit.  Another option is to recycle some containers at the M.A.C. within a department store and trade the rest at an actual standalone M.A.C  store. Don't give me any funny looks folks,  I got this recommendation straight from a M.A.C reps mouth, lol!  I plan on exploring this option on Jun 9th. I've already got my strategy mapped and primed. I'll be recycling my old makeup containers for Ablaze, Breathing Fire, Invite Intrigue, Heroine, Robust, and Abundance. Who knows, If I can manage to get this YouTube thing right, I may do some lipstick swatches as well. Fingers Crossed.
Nothing says summer better than a bright, bold, beautiful lipstick. Which colors are you most likely to wear this summer? Be a friend and share this article on Facebook and twitter. Have questions? Need recommendations? Leave a note below and follow me on social: Instagram, Twitter, Facebook