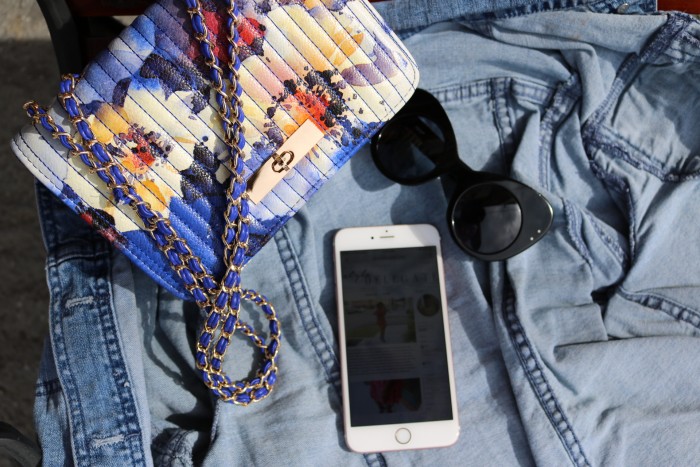 White denim is my go-to during the spring/summer months. These jeans are perfect for impromptu brunch dates with the "Mr." It's so rare for hubs and I to spend our Sunday's together so it's always extra special when we can. We wanted to make the most of  our time so we opted for a daytime date, that way we could have time to unwind and catch up on Netflix before we turned in for bed. Exploring Orlando is such an adventure. We always find little gems about town. This date-day was no exception. We love a good brunch, so we're always looking for a new spot to check out.  We also enjoy supporting local small businesses. We've found some of the best grub in the quaint little Mom + Pop joints. Eating local is rather rewarding and the exchange is often times more personal. Small business owners tend to go the extra mile because they actually appreciate and value your business. My experience at Maxine's is a great example of exemplary customer service.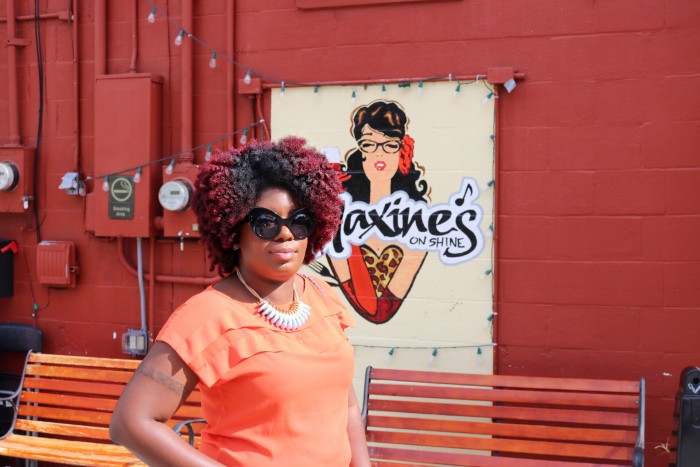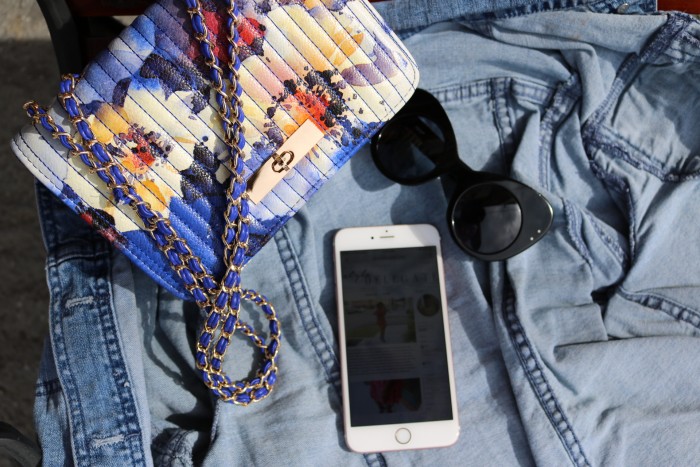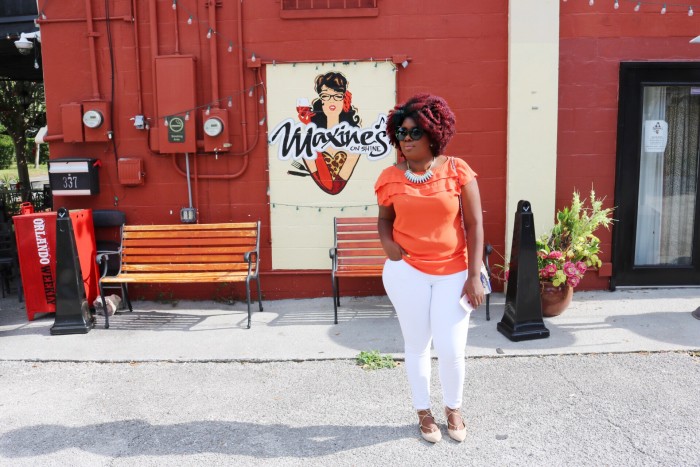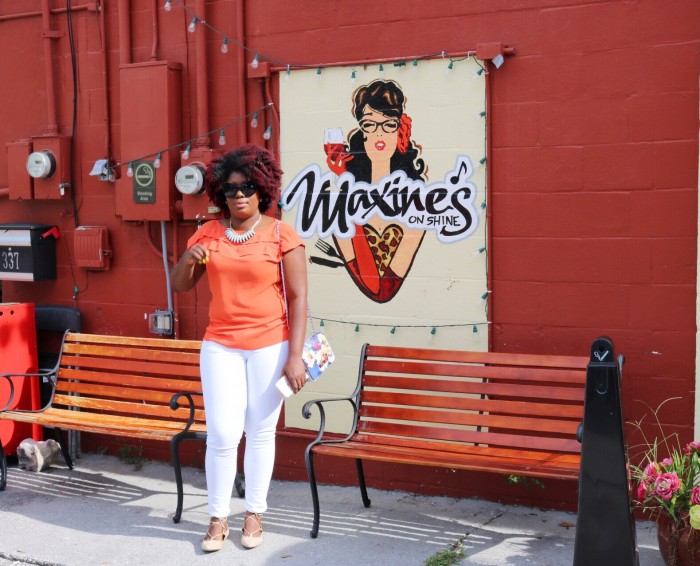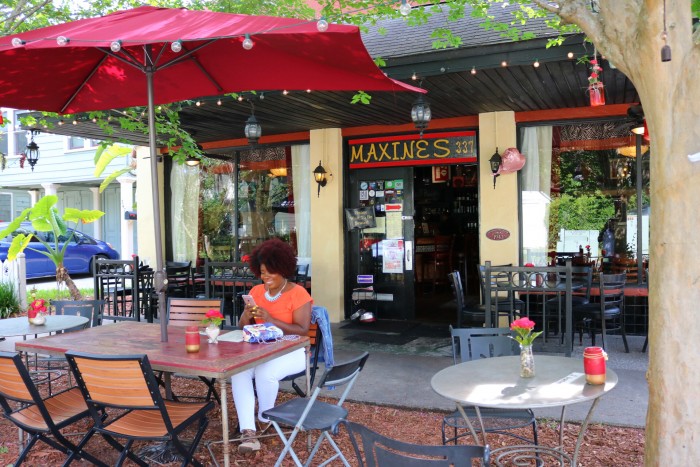 Hubs and I arrived like twenty-minutes before Maxine's was open for business. They could've ignored the fact that we were there, they had every right to do so. BUT, they didn't! They recognized that situation as an opportunity to make our visit a pleasant one, and sure enough it was. The staff greeted us with a warm welcoming and offered us chilled glasses of water (BEFORE THEY OPENED). The weather was perfect so we choose outdoor seating. It was great. We chopped it up with the hostess about how lovely the trees and lanterns were before they headed back in to continue prepping for opening. Not only was the customer service on par, but so was the food.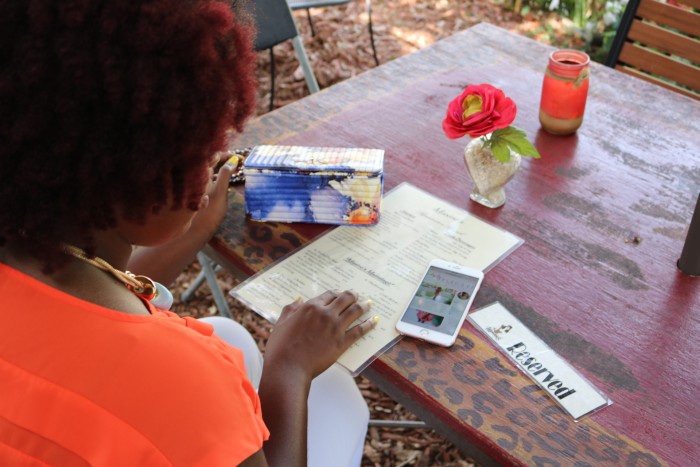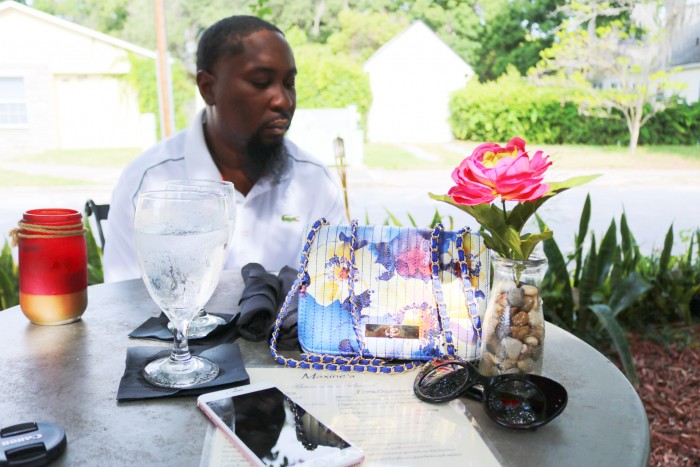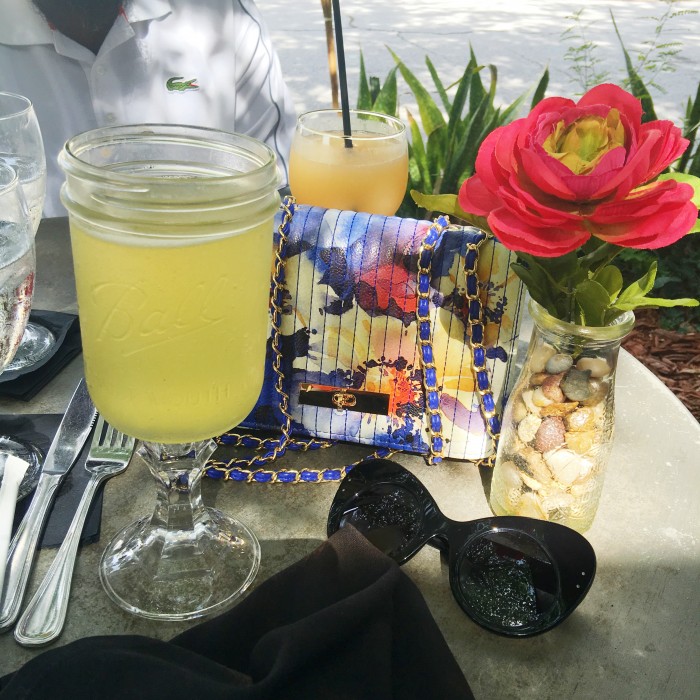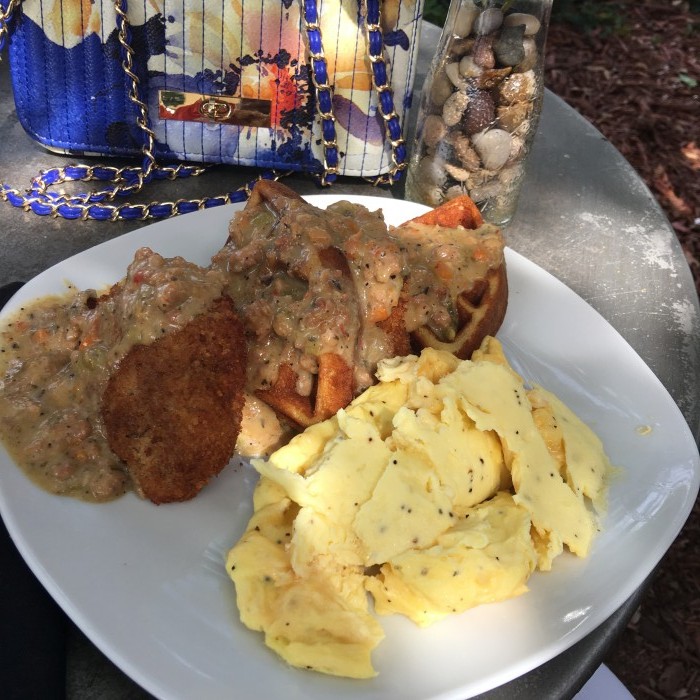 It was complete satisfaction. I opted for the chicken and waffles with sausage gravy. I'm not normally a waffles & gravy girl. I'd much rather smother my waffles in sweet buttery maple goodness. However, I'm glad I ventured out on this one. The gravy was the perfect twist to this traditional meal. Hubs was pretty cautious with his choosing, he exercised discipline. He ordered the veggie omelet with a half portion of chicken. I felt a little guilty, but I got over it after while. Ha! I was really there for the generous sized Mimosa's though. I ordered the pineapple one.  It was a well balanced glass of effervescent joy. The Ball Mason Jar was a nice touch, I love that it had a stem. How chic, right?
We'll definitely revisit Maxine's. I'd love to test drive their dinner menu. The Yelp reviews are pretty consistent. They currently have a four star rating, and according to the owners, they're aiming to earn the 5th one. If you happen to be in the neighborhood (as it happens to be located in an actual neighborhood) you have to stop off at "Maxine's on Shine". It's a hidden gem for sure.