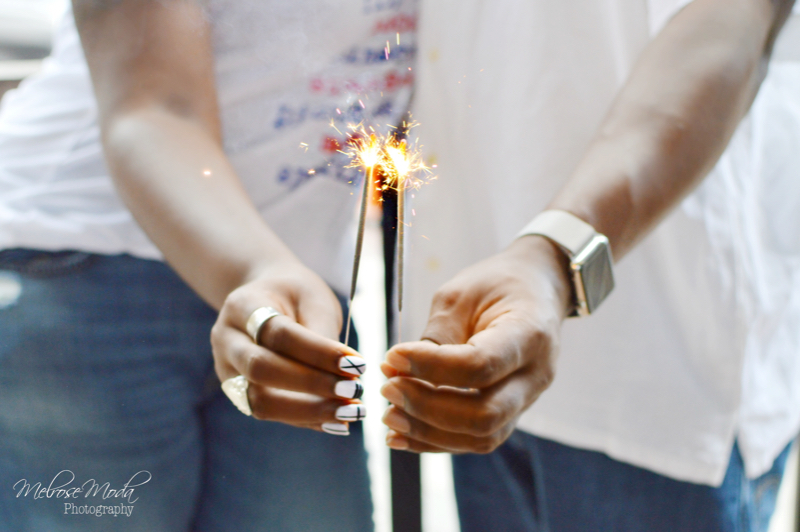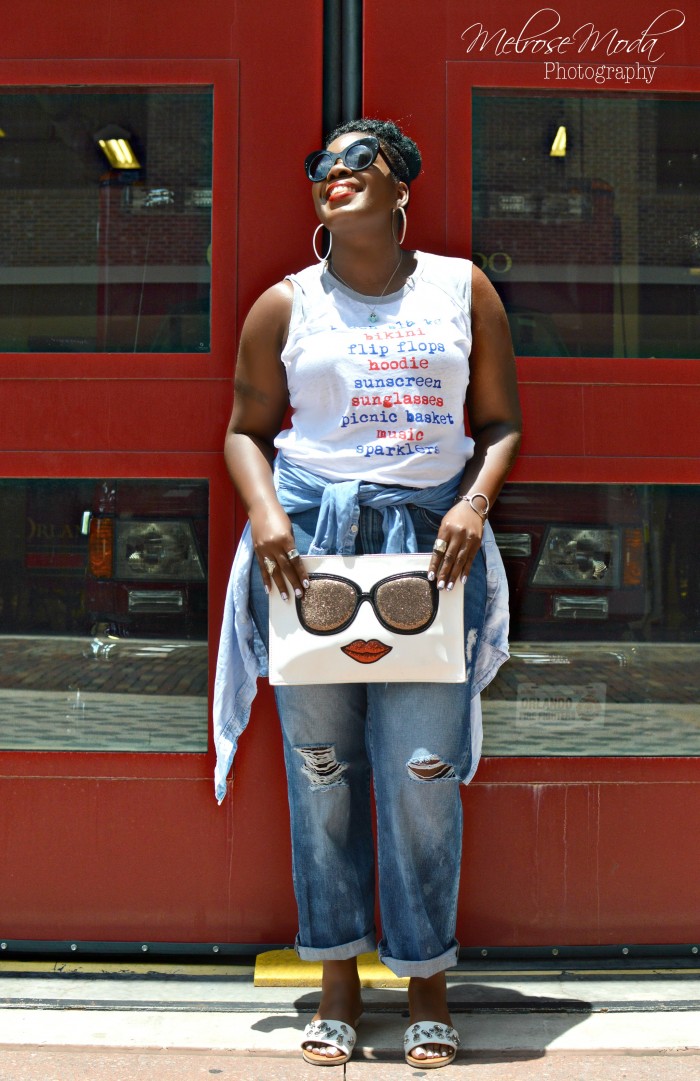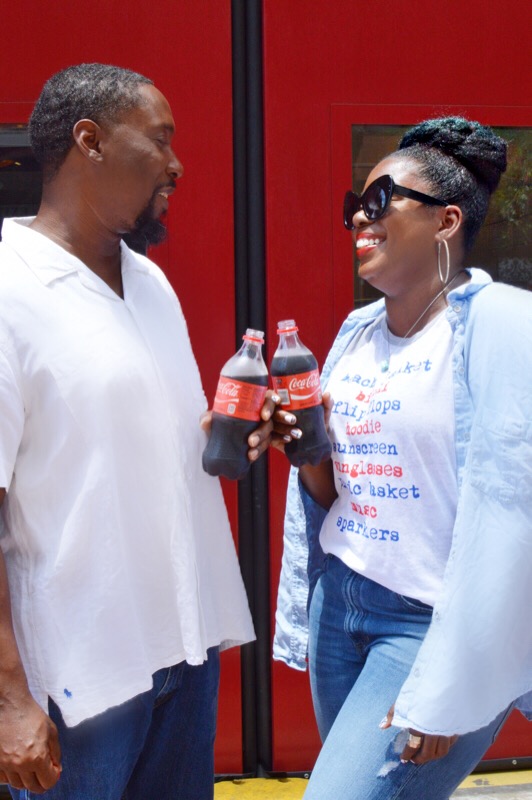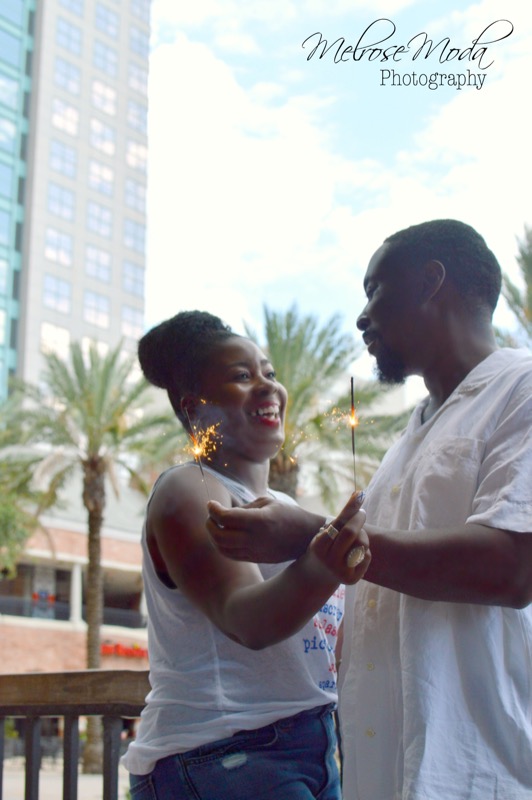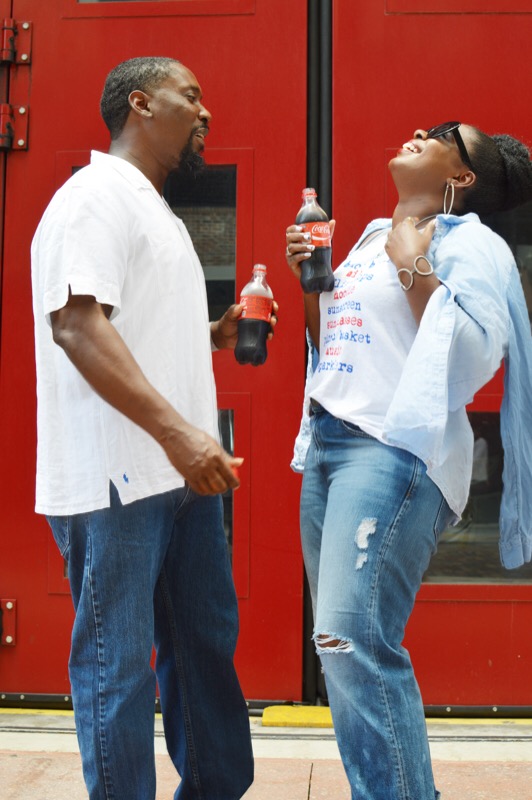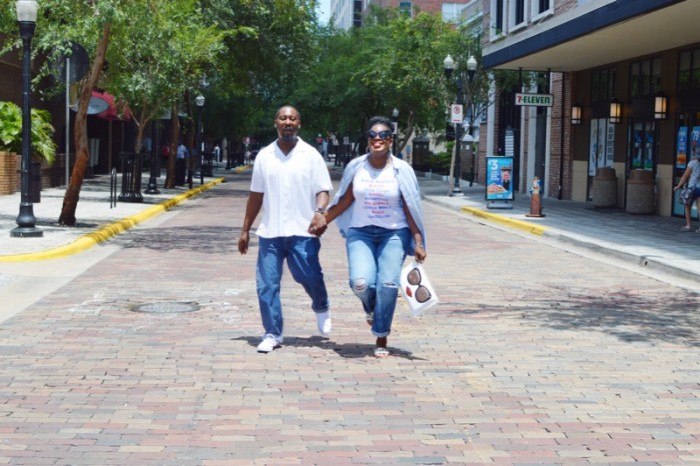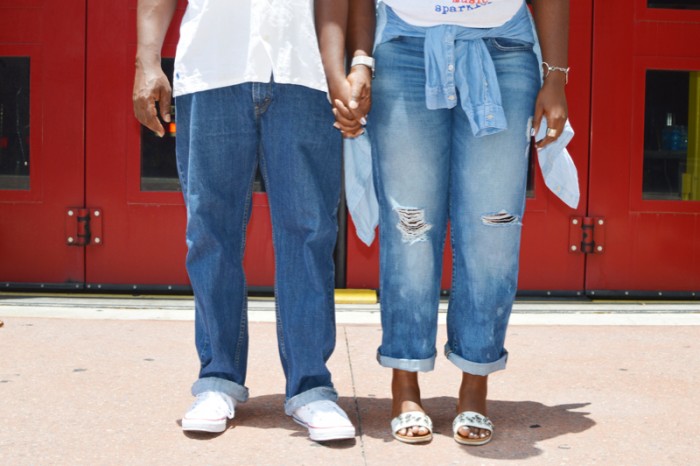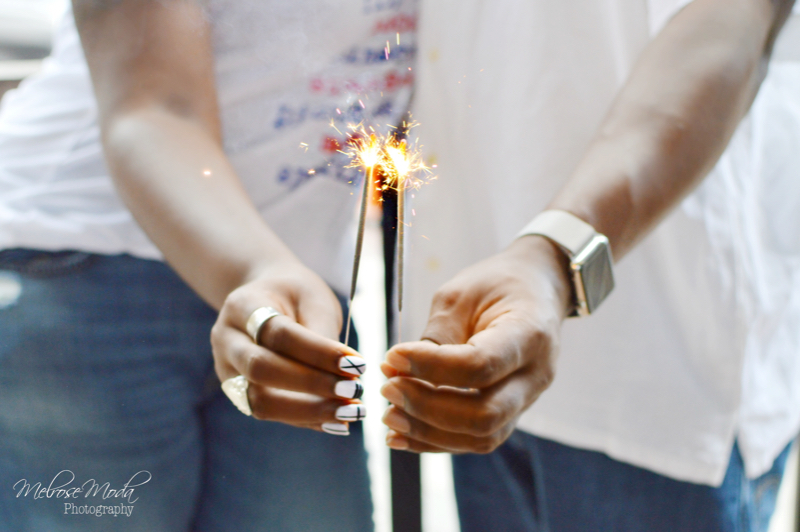 It's been a while since hubs and I took couples photos, so we thought it would be fun to do a themed shoot for the 4th of July.  After 10 years of marriage and  fourteen years of togetherness, (including the #datelife) the sparklers are still sparkling and the fireworks are still poppin'. It feels so good to have met, befriended and married my soulmate. As a girl, I had dreams of traveling the world, having a career, getting married, buying a home, having children and just living a gratifying life overall. Now, as a woman I'm so very blessed to live that life daily.
Fact is, things did NOT happen in that particular order BUT they absolutely happened. Life is funny that way. We plan and plan and analyze and restructure OUR plans, but those plans don't necessarily happen in the time or order in which we envision them to. Sometimes that can lead to feelings of doubt and hopelessness. Sometimes it can seem much easier to believe that love just isn't possible for us, that it's just by design– you just aren't meant to be in a relationship with someone who truly loves you, that you're just better off single.  Now, in some cases there are folks who honestly prefer being by themselves and I respect that.  If you're that person, thats fine. ROCK ON! There is nothing wrong with that. OWN your lifestyle and don't apologize or allow anyone to make you feel any type of way about it. Your life, your choice, period.
But if you are feeling like you've lost hope, like it's just too late for you, or like the good ones are all taken, know this. It's not true! There is still someone out there hoping for you as you silently pray for them. Don't stop believing. Love has a funny way of showing up when you least expect it to come knocking, just as you're about to walk out, love shows up, unannounced without warning. When it does, BE READY and WILLING to accept it.  It's in those unexpected times and places that we manage to meet our SOS.  IF you ever thought of counting yourself out, don't. My advice to you is "just keep swimming" It's that simple. Keep going and keep believing.
I believe that you can have it all. However, "It all" doesn't come all at once; it comes in moderation AND "It' doesn't typically happen in the sequence in which you've so eagerly anticipated. If life has taught me a sure lesson, it is to never, EVER doubt that of which I desire…  No matter who you are, no matter where you are, no matter your current circumstance, love is possible for you.  If I could gift you a token of advice on the subject of love it would be this:
"  

If you want to be loved, then love with everything you have and love will surely return to you tenfold. Become independent of your doubt and have the courage to free yourself of fear, past hurt, frustration and disappointment. In doing so, you will open your whole heart to receive the love that others so desire to pour into you.

"
Happy Fireworks and Sparklers day. I hope you have lots of fun things planned for today. I'm heading out to enjoy the freedoms and liberties that came with our INDEPENDENCE. Blessing Queens and Kings and cheers to a marvelous week.