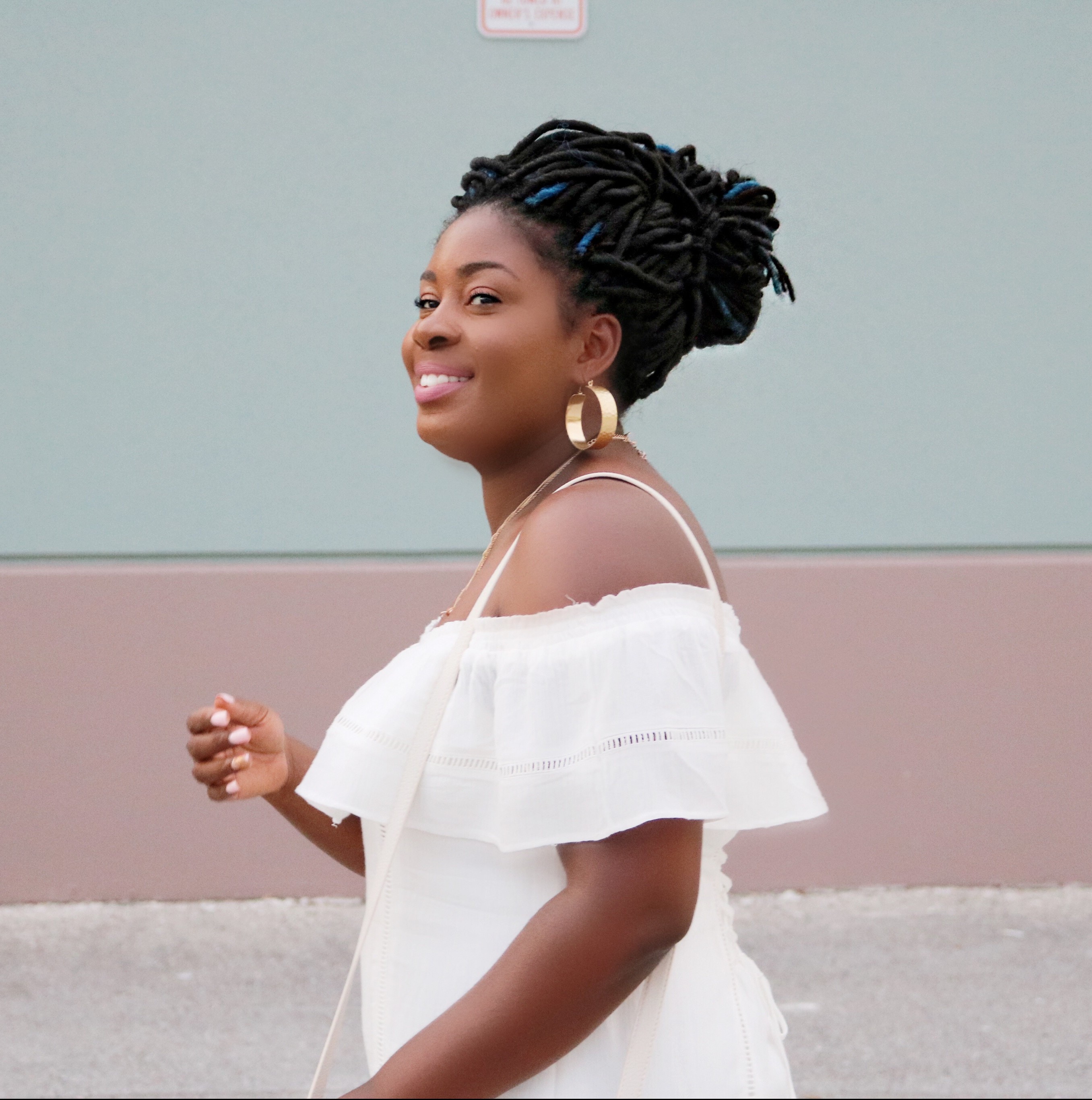 Le Dîner en Blanc (DEB) experience is finally coming to Orlando and I'm stoked about it! I'd heard so many awesome things about this historical event prior to it surfacing here in Orlando, and let me tell you, it's MAJOR! If you've ever dreamt of attending the biggest, baddest, most extravagantly elegant, all white picnic of your ENTIRE life, while jamming to your favorite tunes, meeting people of different cultural backgrounds,  and indulging in wine while doing it, then darling, Le Dîner en Blanc is where it is!  Get your buns on the waiting list because this  event is  your prayers answered!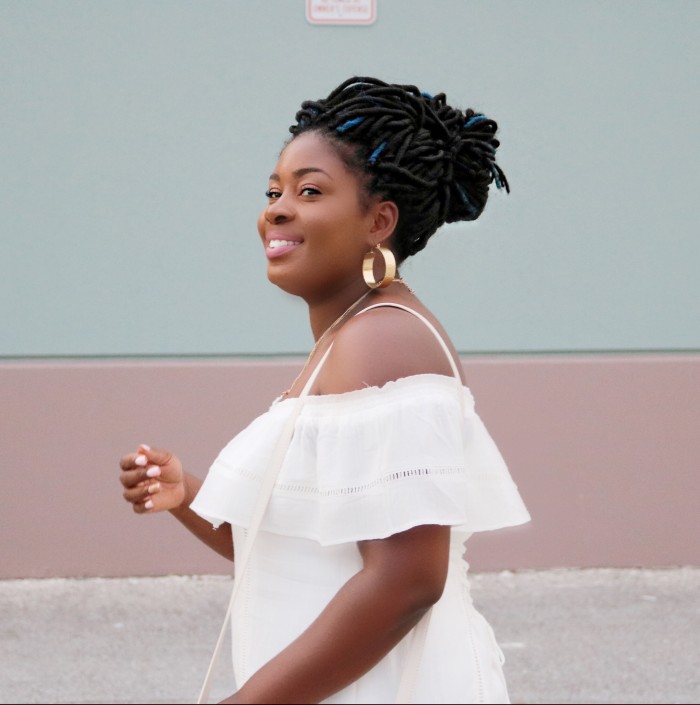 Last Wednesday I attended the fabulous "Le Dîner en Blanc" Media Launch Party. It was a pleasant experience and the level of detail that went into planning the event was noteworthy. The Diner en Blanc launch party was hosted at the beautiful STK restaurant which is located at Disney Springs (if you haven't been, Go!, You can make your reservations here) The venue is gorgeous, and the customer service is crème de la crème…you must experience it for yourself.  *Order the the Cucumber Stiletto Martini, you'll love it (if you like cucumbers.)
The purpose of the launch party was to connect with local media outlets and discuss what's to come with #DEBORLANDO. I learned a great deal about the culture of DEB and I want to share a bit of what to expect with you all. This will be super helpful for those of you in the Orlando area so read along and take notes. If you're only here for the style deets, you can skip ahead, I've linked the style info below…scroll on down to get your fashion fix.
Le Dîner en Blanc (The Basics): What you need to know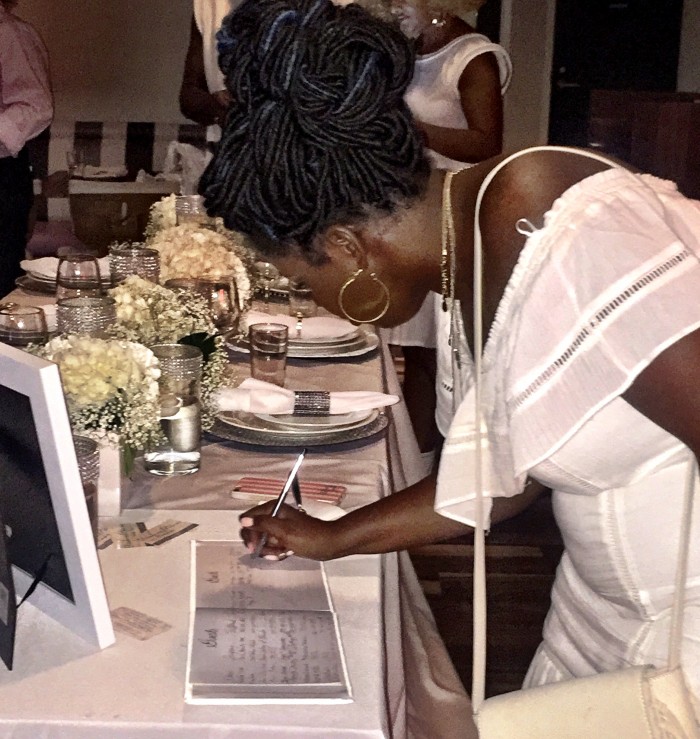 Date: Oct 13 2016, Yippy! Once your reservation is confirmed you are required to attend the event, rain sleet, hail, or snow. If the event is canceled or postponed, you will be notified, BUT, if you don't receive a notice of  cancellation, expect to attend. Lack of doing so could cost you one of the BIGGEST INVITES EVER so play smartly!
Tickets (*found this on the interwebs): Tickets are sold in phases that open for purchasing at different times. In Phase 1 close friends of the organization, its leaders, previous attendees/members and volunteers are able to purchase tickets. Volunteers attend for free, act as table leaders and are given 3 invitations. If interested, sign up on the Diner en Blanc website to be a volunteer. In Phase 2 friends invited by those in Phase 1 may purchase tickets. In Phase 3 the remaining tickets are offered to those on the waiting list. Since there are usually thousands of people on the waiting list these tickets go very fast. In order to be on the waiting list you must sign up/register on the Diner en Blanc website. Select your continent then country then city. Look for the area on the right to log in or create an account. The cost per person ranges from $30-45 which covers transportation plus $8 for membership. Tickets are purchased as a pair and everything is based on 2 people throughout the process. **Do note that this is merely an estimate of ticket pricing, this information may have changed.
Location: The location is a secret and will remain as such until the day of the event. Here's how it works!  You will be instructed to arrive at a designated departure point with your table, chairs, and picnic materials. Once you arrive to the first location (which is a secret location) you will be paired with your  Table Leader who will in turn escort you to the final location by chartered bus or organized public transportation.
Dress Code: ALL attendees are required to wear WHITE… I'm talking all white everything people. Guests are prohibited from wearing "pops of color" so do NOT attempt to make a statement by incorporating pops of color into your outfit because darling, you'll be in violation of the dress code. The rules are super simple… ALL WHITE. We're not talking jays and jeans though. Show up in your best whites. Think sophisticated elegance and over the top details… you can be as exotic and creative as you'd like as long as it's tasteful. Wedding dresses are indeed acceptable!
Table Dressings: Table dressings must be all white as well. Think crystal champagne flutes, white china, and serving dishes. Please note that you are not  permitted to use paper/plastic products so make sure you remember to  pack your finest silverware/cutlery. Some floral options include hydrangeas, white peonies, lilies, or roses. If you're in need of beautiful top quality florals to dress your table then I highly recommend Orlando Wholesale Florist, ask for my friend Angel and tell him that Maya sent you! Need decor inspiration? Check out this pinterest feed!
Drinks: You are not permitted to bring any alcoholic beverages to the site. There will be an opportunity to reserve wine and bottles of champagne online (more to follow) but you are NOT allowed to bring any personal alcoholic beverages. You are however permitted to bring your favorite NON-alcoholic beverages so feel free to bring your favorite NON-ALCHOLIC drinks. Here are a few of my favorite drink recipes… They're so refreshing and fun to share.
First timer looking for more info, here's what I found, it's not absolutely official but it's a good reference for what to expect for if you're attending the Orlando event so  READ THIS!
There's more to follow so subscribe and stay connected. We've got some awesome collaborations coming up as we want to ensure you're all set by 13 Oct 16!
Style Deets:
Dress:| Crossbody:| similar, similar, similar crossbody
Shoes: Zara
"The purpose of life is to live it, to taste experience to the utmost, to reach out eagerly and without fear for newer and richer experience." ~Eleanore Roosevelt