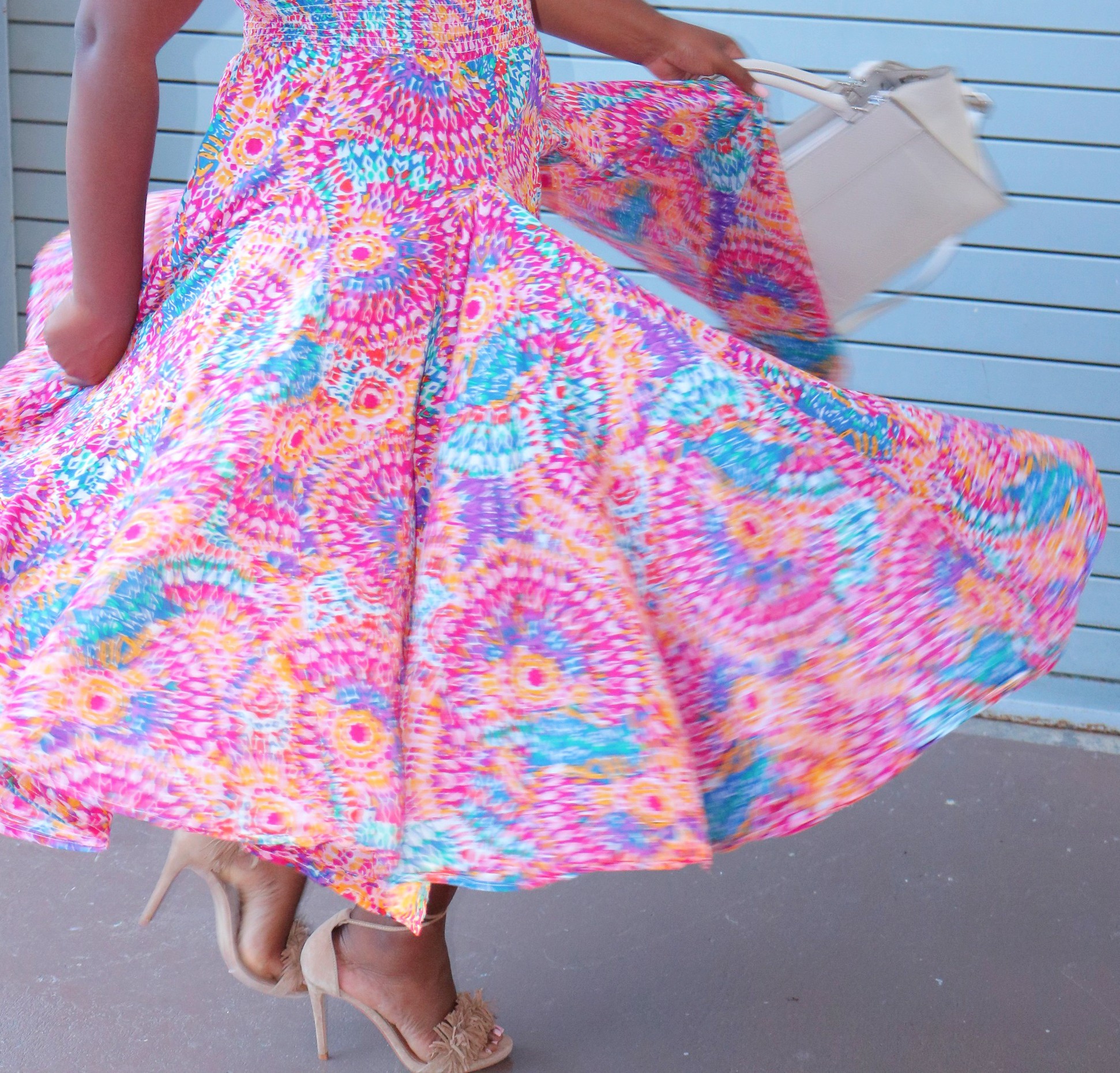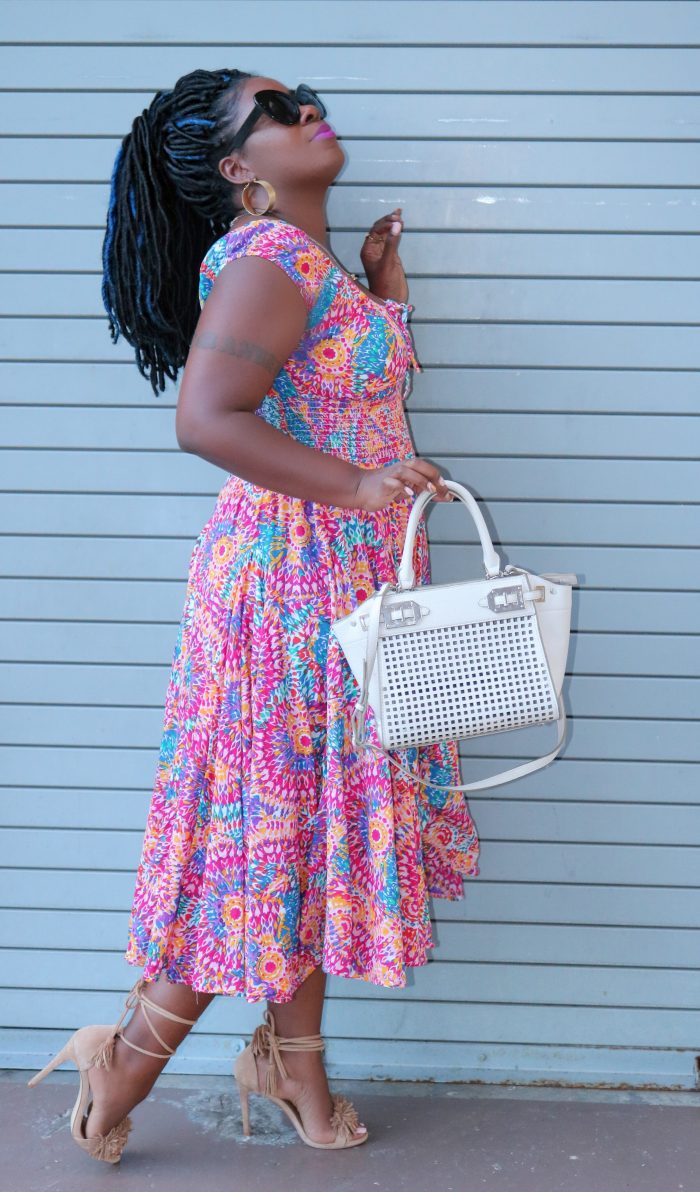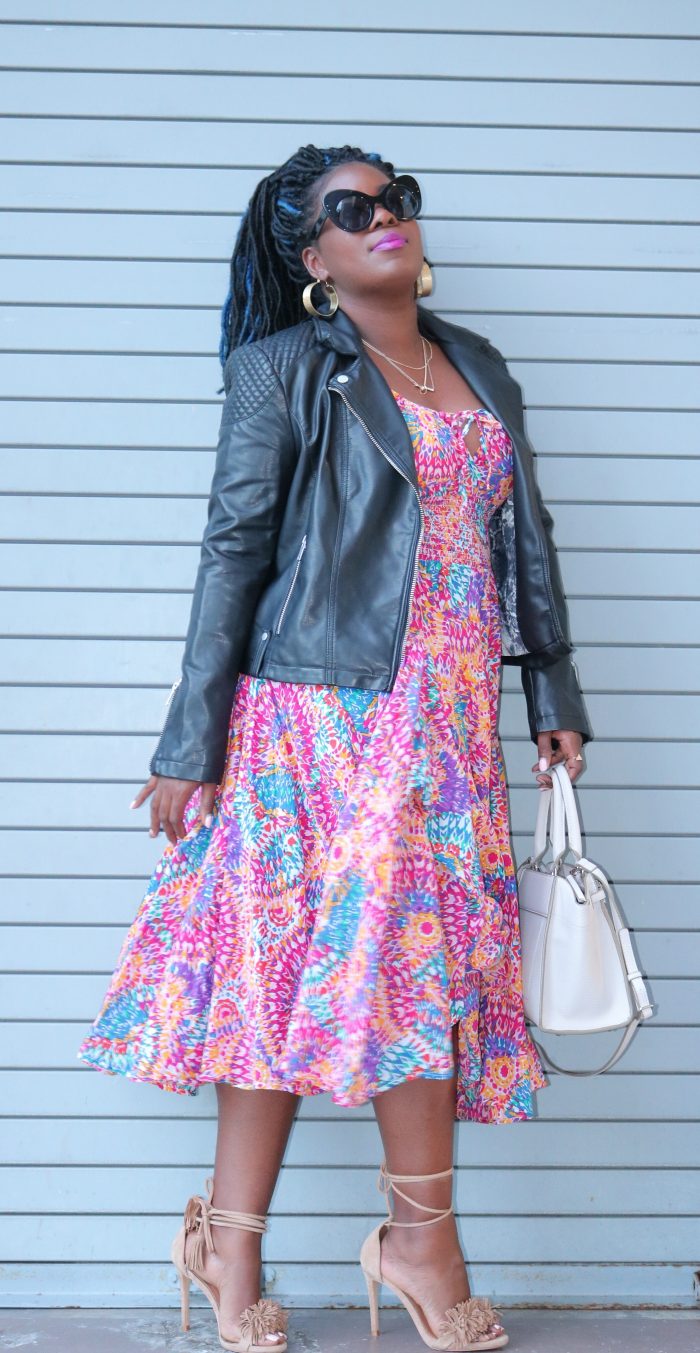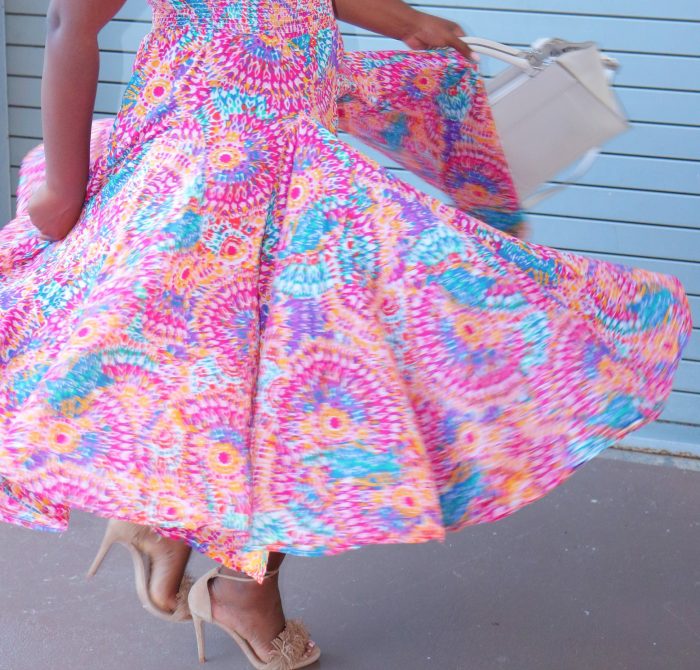 I feel so carefree every time I wear this colorful sundress that I scored from Macy's (for 50% off). This sundress is one of my favorite summer pick-ups. It's still pretty hot here in Orlando so I'll get quite a few wears out of this dainty number before retiring it until next season IF I decide to retire it all, lol!
If you've been on Insta you're fully aware of the fall fever that's going around. I'm suffering from a serious case of it myself. I think the Pumpkin Spice Latte is partly to blame… well, that along with the fact that I'm a   VA girl AND October baby (Hello, B-day…I see you). I personally prefer the cooler weather and I enjoy transitioning my spring/summer attire well into fall.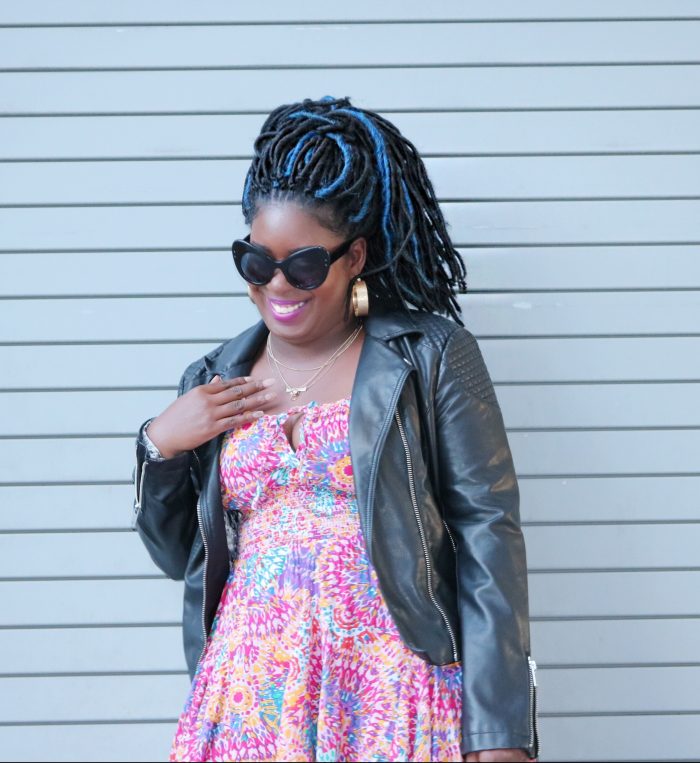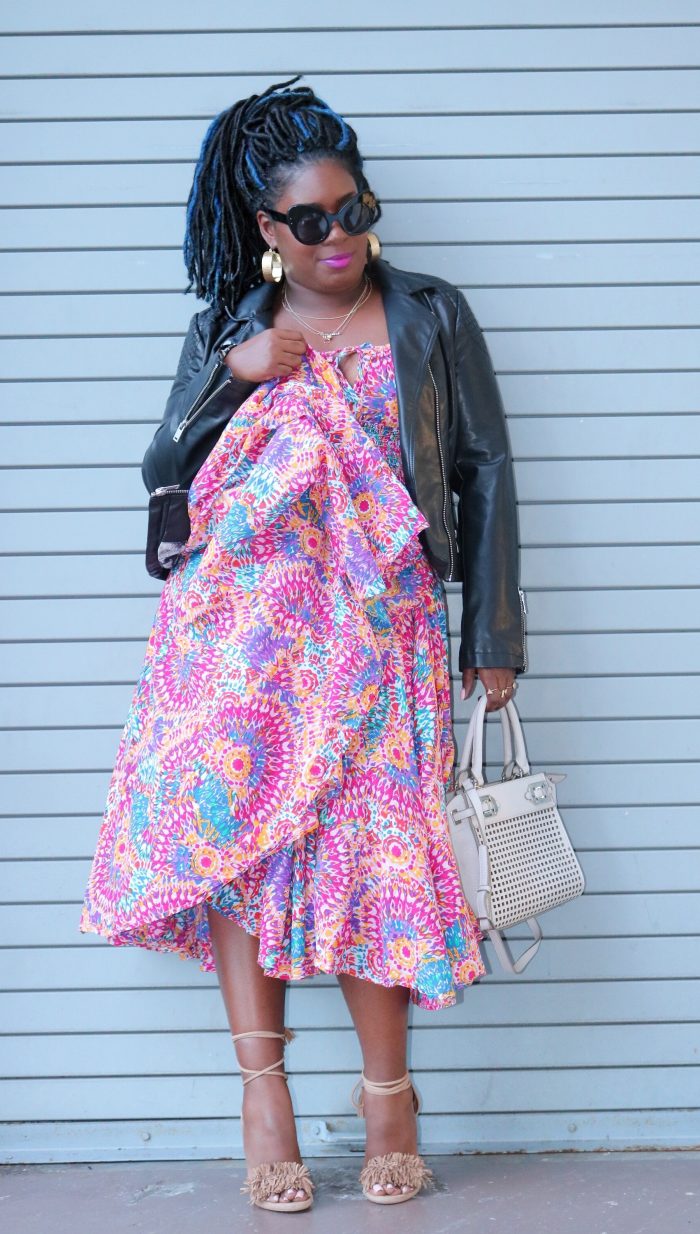 I knew I wanted to show you all how easy it is to transition your summer attire into fall so when I put this dress on (again for the millionth time), I decided to pair it with my suede fringe pumps and a leather moto jacket to create a quick from-summer-to-fall look that you can put together in a flash. Keep in mind this works with just about anything. The secret sauce here is this classic moto jacket. Moto jackets work wonders and they upstage just about anything you're wearing.  Don't believe me? Ask your friendly neighborhood blogger and they'll tell you the same. When in doubt, moto-it-out. It's an easy, no crap way to elevate your look and transition your attire from one season to the next. Who doesn't love hassle free style that allows you more time to frolic about town in your spring/summer favorites?   If you don't own a moto jacket I suggest you do you and your closet a favor and grab one now! It's one of the best wardrobe investments you can make. I've linked a few options below. Check 'em out and let me know which one you like most.
Cheers, Good, Good Girlfrans… to Happy Hours & Margarita Monday's!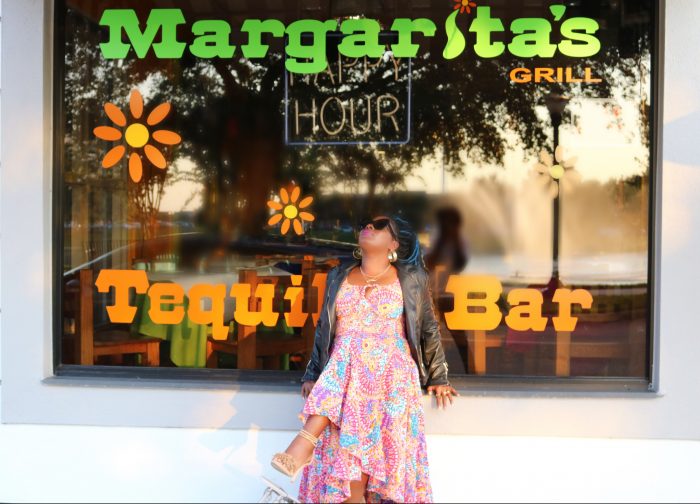 STYLENotes:
Moto Jackets: Option 1, Option 2, Option 3