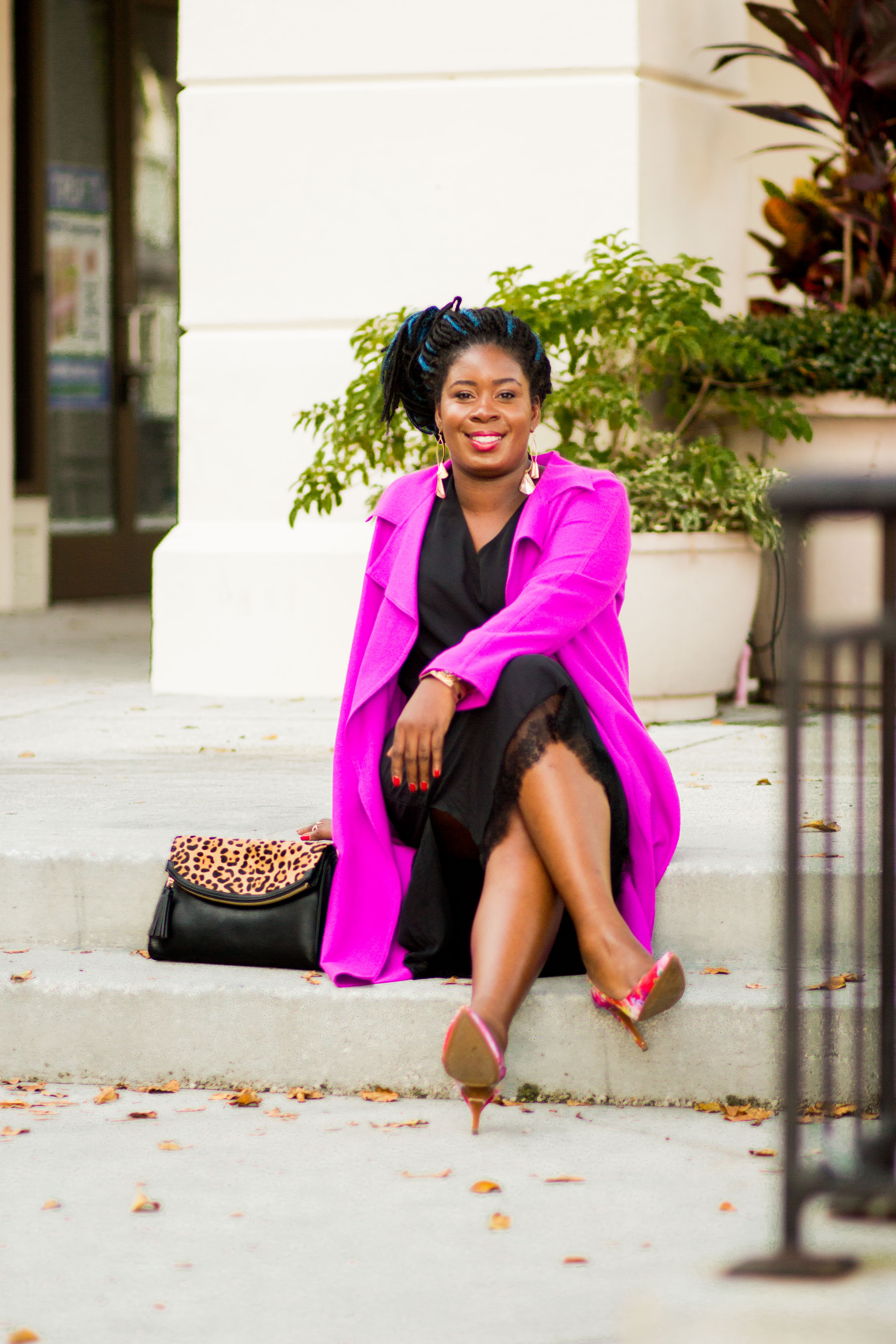 Thank God hurricane Matthew has come and gone. My heart aches for those who lost loved ones. Mother Nature is so very unpredictable. Things are constantly changing. Not sure if it's remnants of Matthew, but mornings are a little cooler these days and being an October baby, I tend to appreciate the sweater weather. I've been waiting patiently to wear this beautiful fall favorite of mine. I scored this coat from a local boutique .The exchange? A whopping $300 bucks for an $800 coat thats timeless, transitional and very well made. Silk lining and all. It's one of those special pieces that just feels right when you slide into it.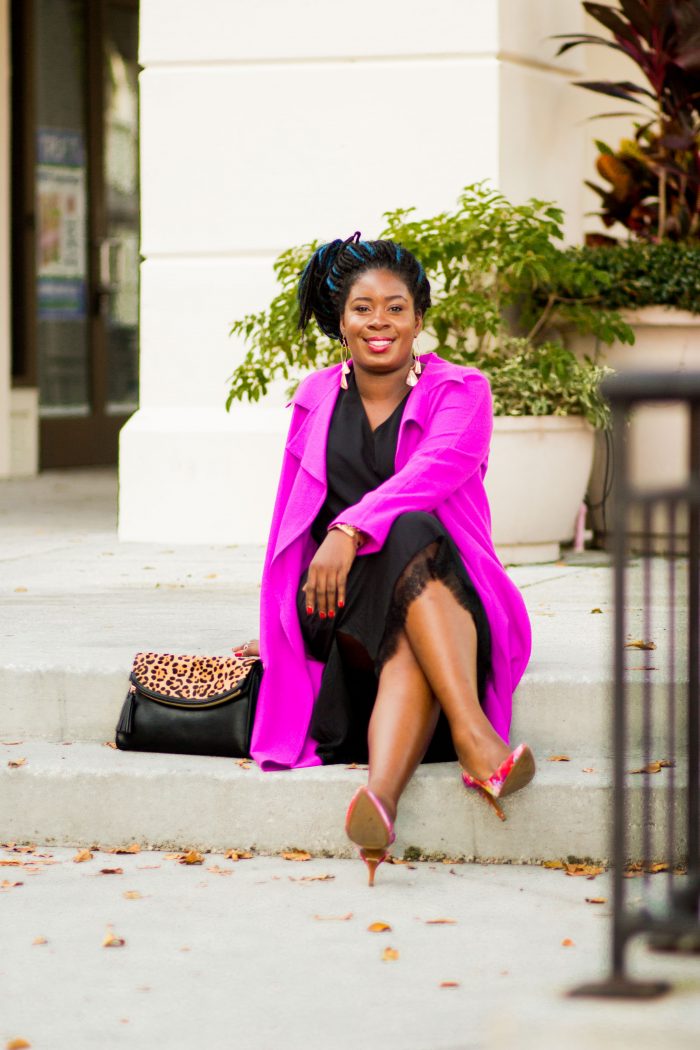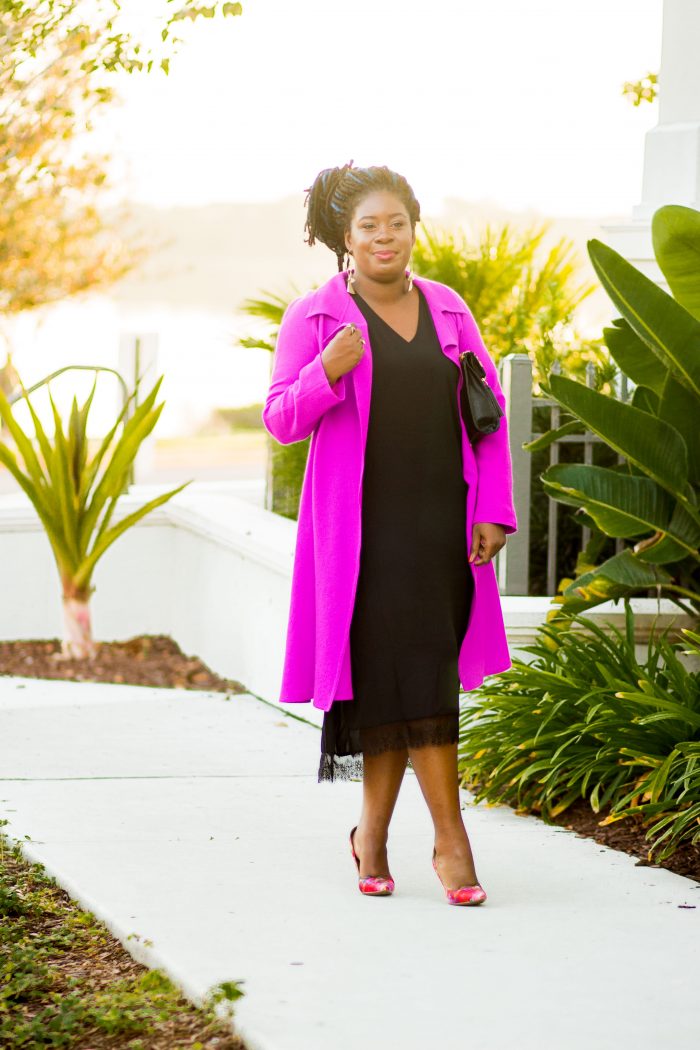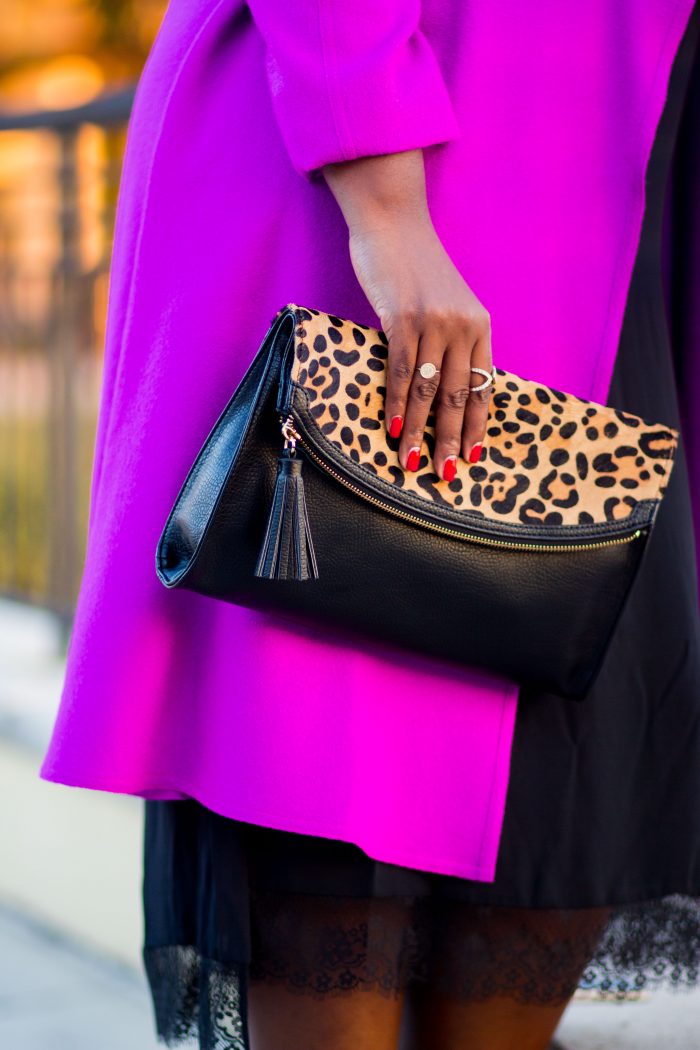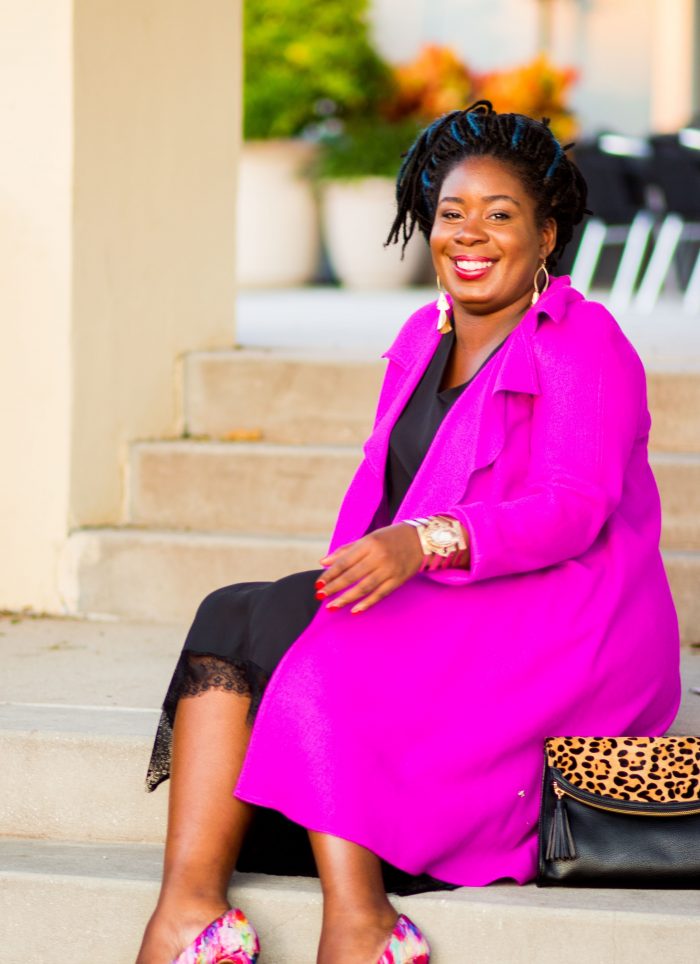 Another fashion favorite this season is the beloved slip dress with lace trim. Its timeless and classy. Definitely something you don't know you need until you have it. When I spotted it, I knew it had the potential to be a game changer. This beauty instantly journeyed from the clothing rack, to the shopping cart, and then along to the dressing room where it earned a front row seat in the closet. It's so versatile.
Think Layering! Can you say endless possibilities? I can wear it right off the rack with statement sneakers or heels depending on my mood and my schedule of events… thats typically how I determine my shoe of the day.
You've likely seen them all over the place, especially if you've been thumbing through some of the fall fashion trend reports or the September/October issues of fashion magazines.  Over-the-knee-boots, Slip dresses, velvet fabrics, oversized sweaters, lace, embroidered denim, military structured jackets and bombers were all over the runway. Seeing the influx of slip dresses  and all of the other cool fall fashion trends could be partly to blame for my slip dress and OTK boots obsession. I can't get over these show stoppers from Public Desire. I'm loving their shoe selection these days… don't wanna spend a grip on the Yeezy Season 2 boots? You're not alone sister. Me either! Heres a pro tip. Don't invest in trendy pieces. It's a total waste of money. Rather, get the look without the hefty price tag.  I love it when I find a quality dupe for a high-end trendy item. I'll be rocking my glitter perspex pumps (which are similar to the Yeezy Season Lucite Pumps)to the Diner en Blanc event, this Thursday.  I'm so excited.  I haven't tried them on yet but I suspect that they'll fit perfectly. This perspex style of shoe is also on the Blogger Hot List of must haves. What's your fall obsession? Anything on your watch list? Let me know below.