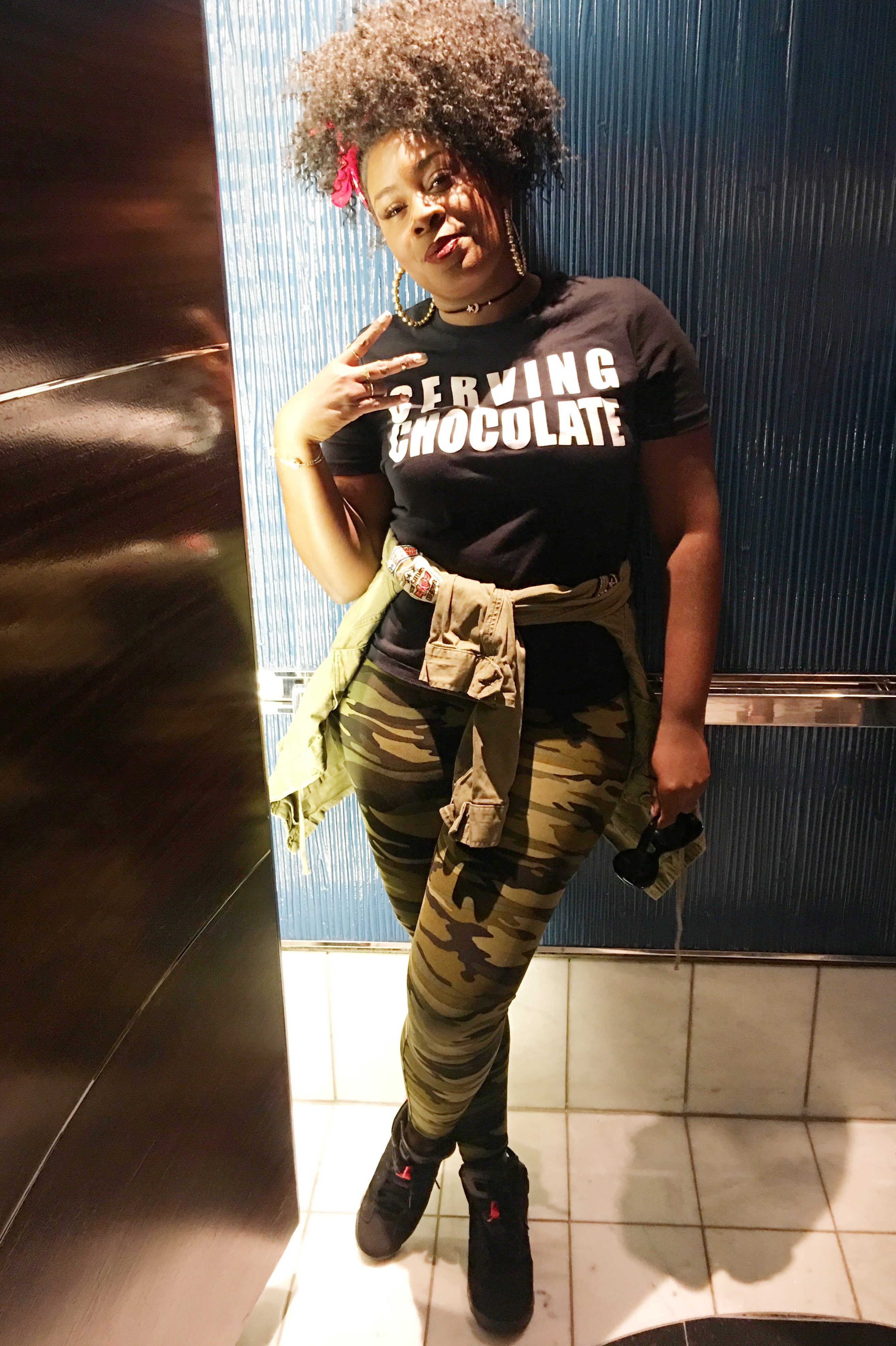 Rise & Shine, Darlings: Breakfast at Vadara (Pt. 1 Here)
We woke up well rested and ready to PAR-TAY! Since we had plans of going ATV riding at 11:00a.m., we got up at 8:00 to get "ATV cute "and grab some breakfast before heading out. We ordered a few small plates that consisted of Bacon, Belgium Waffles, and Eggs. Everything was on point. Well, except for the Orange Juice, lol. It wasn't quite right, but the super chic decor was a great distraction. The morning weather was pleasant, around 70°, so sitting alongside the floating fire pits was the perfect start to an adventurous day. You can imagine my surprise when the waitress informed us that a gentleman at the bar had absorbed the cost of our breakfast. Excuse me?  Happy Birthday to me!  Just as we were finishing up, we received a call informing us that our tour guide was on his way.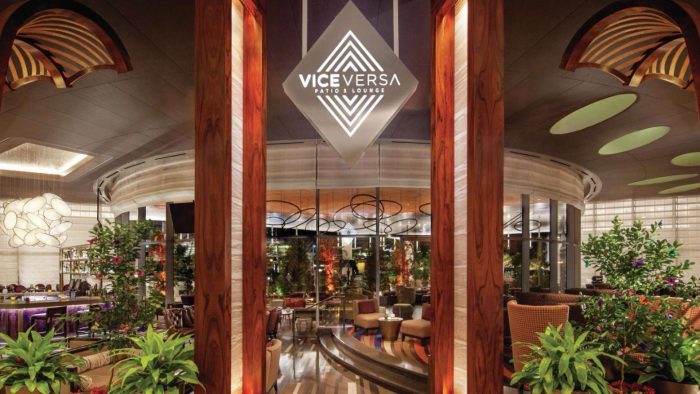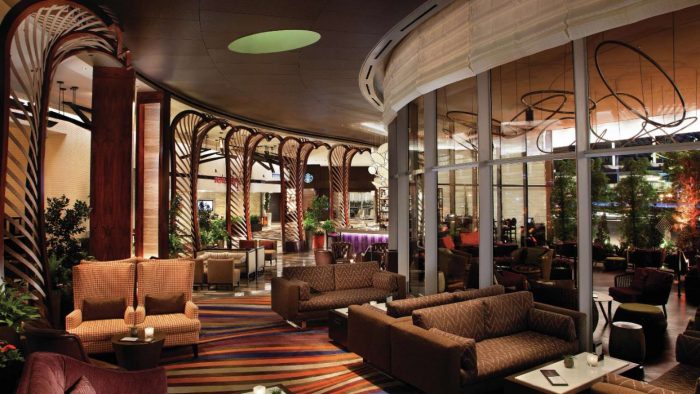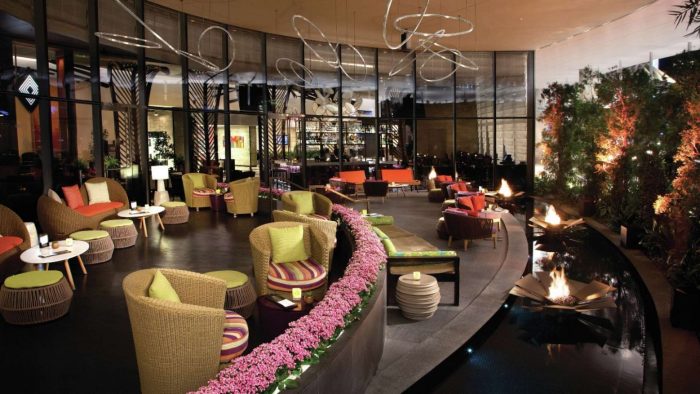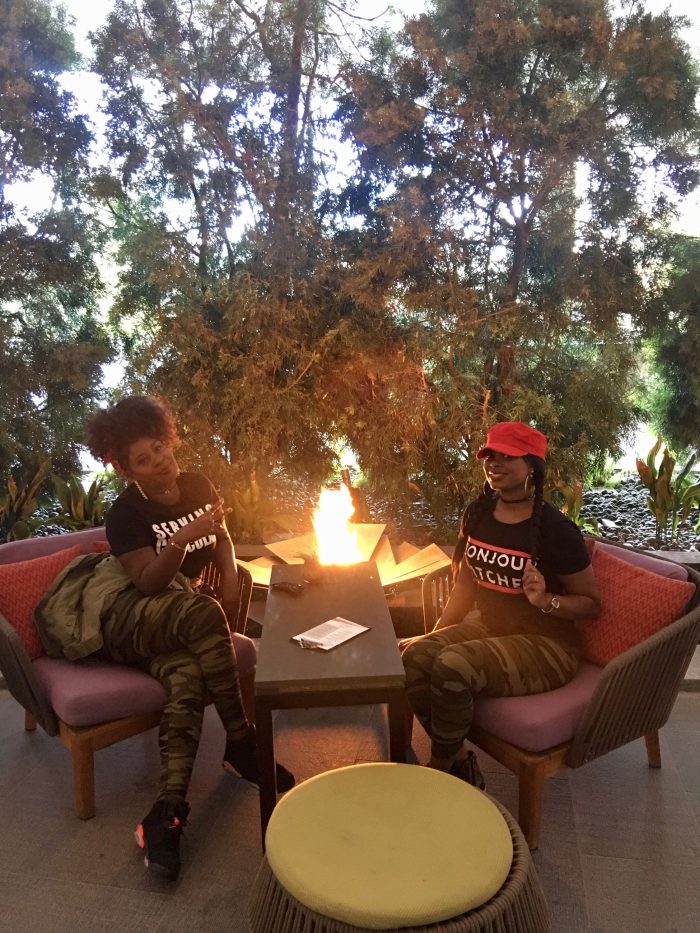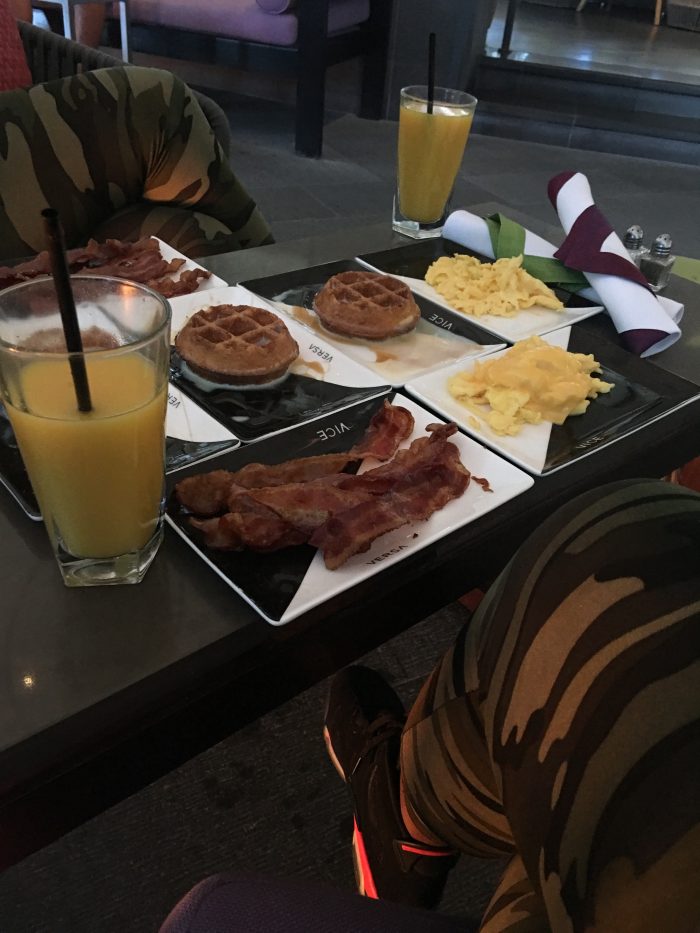 Riding Dirty: ATV Tour
When we arrived to the site, we were greeted by the staff with welcoming smiles. Soon after, we received safety goggles, gloves, helmets and bottled water. There was a quick safety brief, and then it was time for the test drive around the heartbreaker course.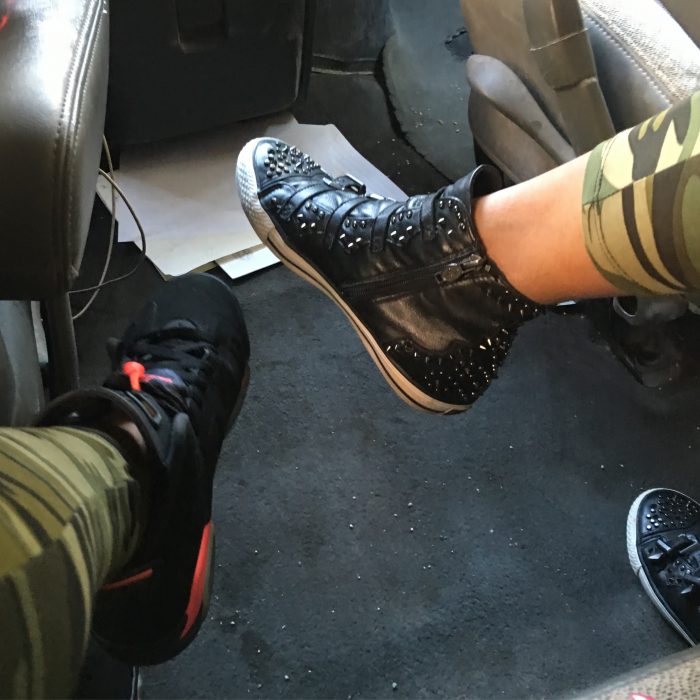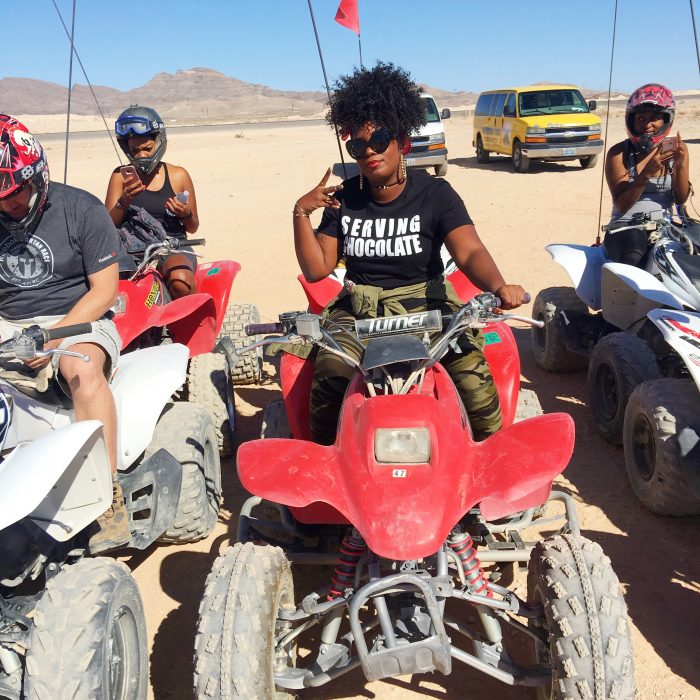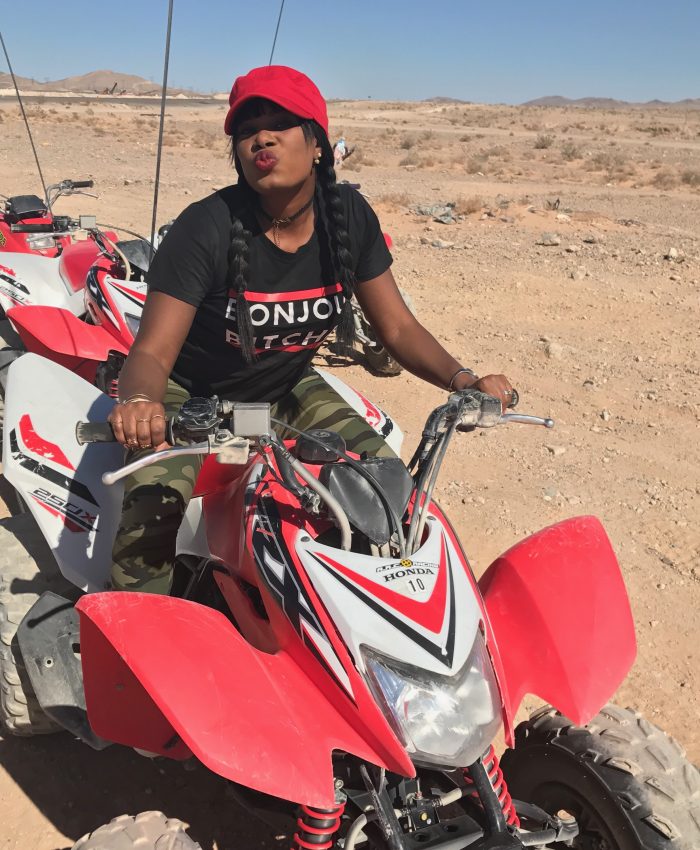 That's when I learned that riding solo wasn't for me. My cousin(Aleshia) rode solo and I hopped on with one of the instructors, his name was Cisco. Cisco was hauling ass, and checking in every step of the way…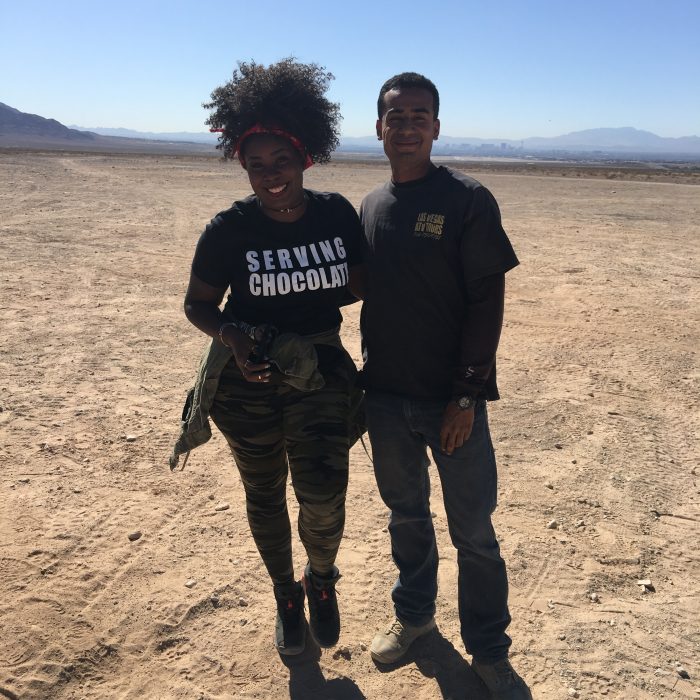 Here's a snapshot of how the convo went…
Cisco: You good?
Me: Perfect
Cisco: PEDAL TO THE MEDAL
Me: Holding on for dear LIFE, Screaming and LMMFAO all at the same.damn.time!
I was holding on with everything I had, every. single. muscle.  At one point he told me that he thought I'd broken one of his ribs… Lol!
We took the scenic route and I got to see some amazing views. I enjoyed every second the ride, it was a real kick ass way to bring in 35! However, when I saw that they had a memorial out that bih, that changed things. Lol! At that point, I was ready to roll cuh.  Luckily, the memorial was at the end of the course, like 15 minutes out from the finish line. When I asked the instructors how the guy passed, they said he had a heart attack. That really sucks, right? Not sure if his heart attack had anything to do with him riding the ATV but from my personal experience as a first timer, it wasn't too intense. I suspect that the guy may have had some health issues.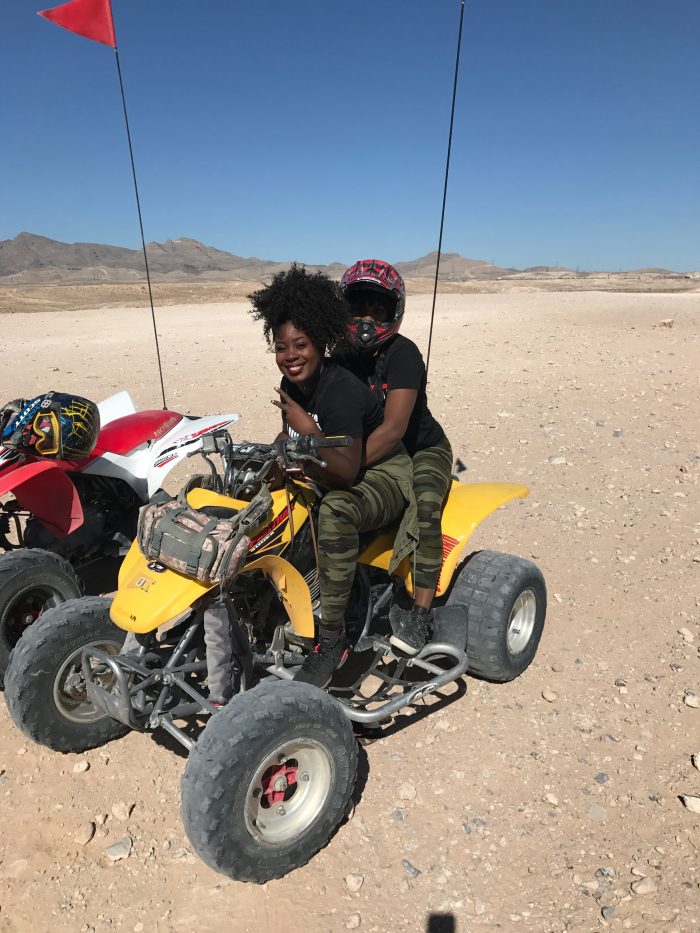 What I liked most about my experience with Las Vegas ATV Tours was the customer service. It was excellent and the process for scheduling our tour was super easy. We called them on Thursday and we were able to schedule the tour for the following Friday which was less than 24hr notice. We actually brought the tickets on Groupon so we saved a few coins. Rather than paying the retail price of $250 per ticket, we paid $139. There was an additional fee of $27, so the total cost was $166; not too bad for a two hour guided tour with transportation included and an unforgettable life experience.
Feeling Bubbly: Quick Bites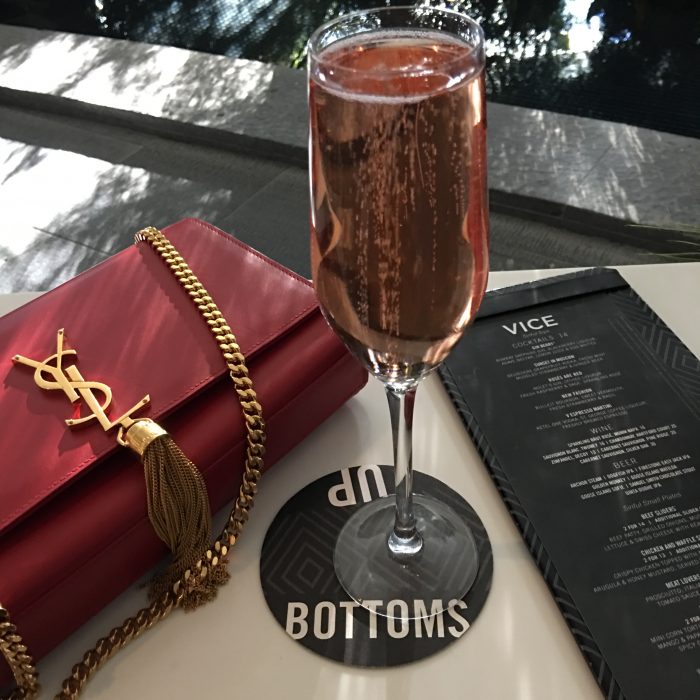 After the ATV tour, we went back to the resort and lounged a bit before we got showered up and dressed for a late lunch. We were kinda pressed for time so we grabbed some light bites and bubbly from the lounge and from there we headed out to do some shopping at Crystals. We took the monorail to the shopping center, which was just a short little walk from the hotel. That in itself was an experience. It was so much fun just kicking it with my ace-boon-coon. We got our entire life when we arrived at Crystals shopping center. They had some of everything. We went to YSL, Gucci, Chanel, LV, and some other stores. By the time we left the shopping center, my feet were hurting for certain. I don't typically shop in heels but I was on my birthday behavior ish. My feet were cussing me out for acting brand new though. Lol!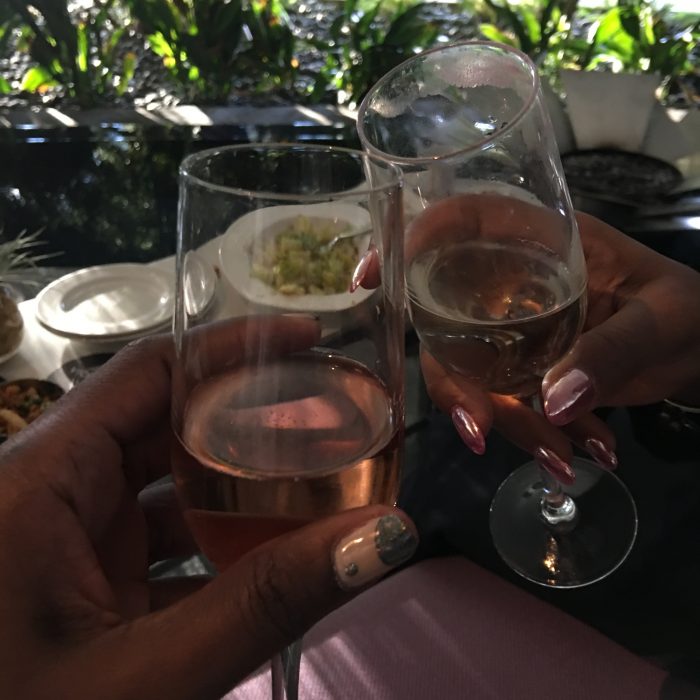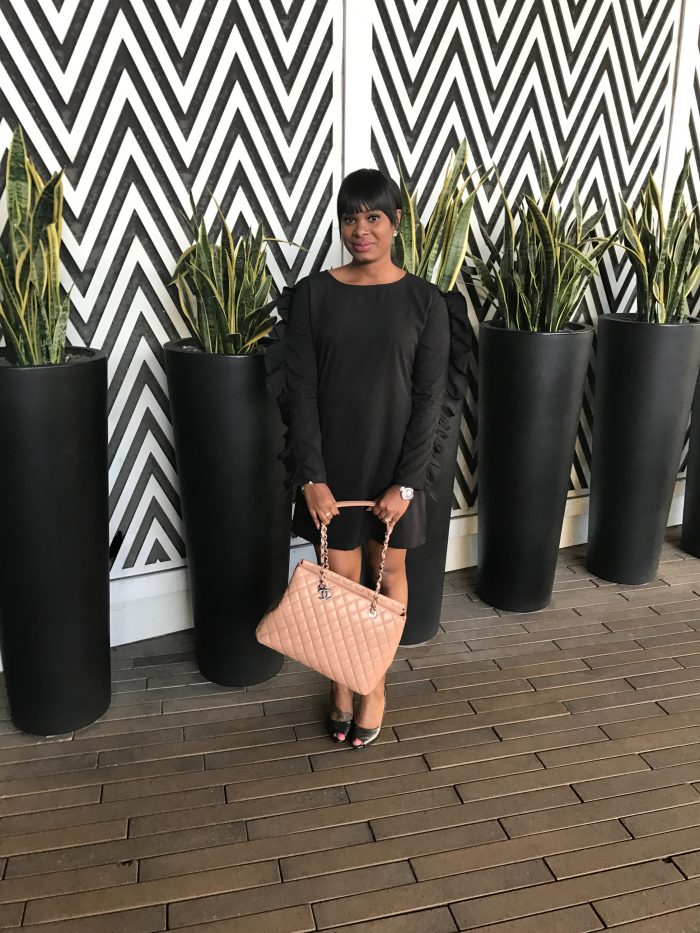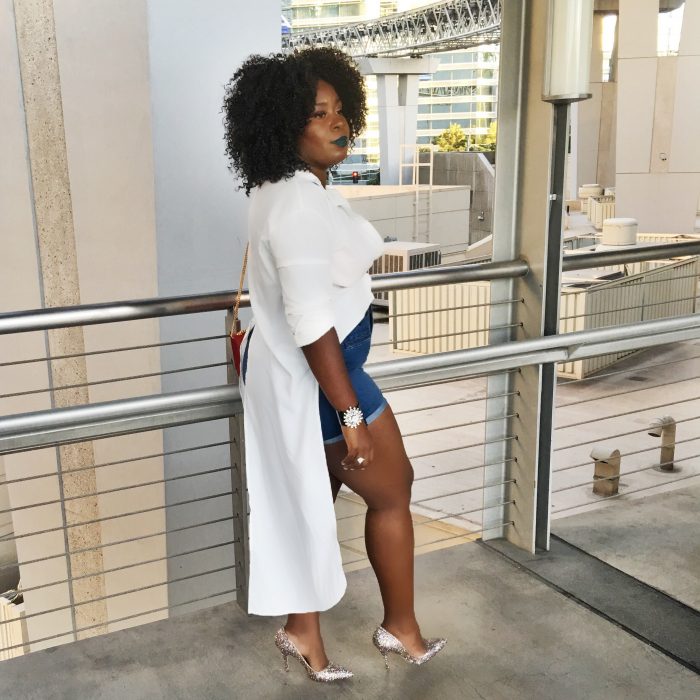 Carbone: The Big Reveal!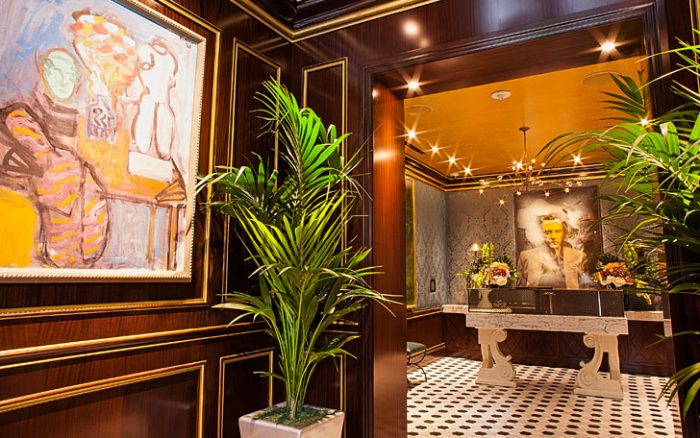 Afterwards, it was time for our dinner date.   I thought I'd made reservations at Carbone for Friday at 7pm; but when we arrived we learned that I'd actually made the reservation for Saturday. Fortunately, they were able to accommodate us. Within minutes the hostess escorted us to a chic little waiting area, it was so damn Ka-ute. I fell in love with the decor. I have a thing for blue, It's kinda my jam, especially for decor. We sat on the tufted velvet couch (pictured below). As I sat there reflecting, I couldn't help but indulge in a mental "momma I made it moment" before ordering myself a Mai Tai. Honestly, ever since I heard Jay say he was out "sipping Mai Tai's with Ty-Ty," I've always equated Mai Tai's to living it up. So, since that was indeed the case, the Mai Tai was an absolute MUST.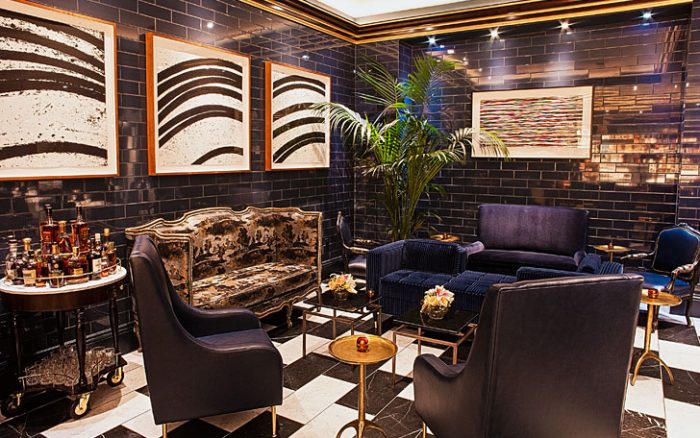 The wait time didn't exceeded 20 minutes. I was happy that we were seated at a booth. The seating areas were outlined with deep red drapery and crushed velvet high-back booths. So befitting for the occasion.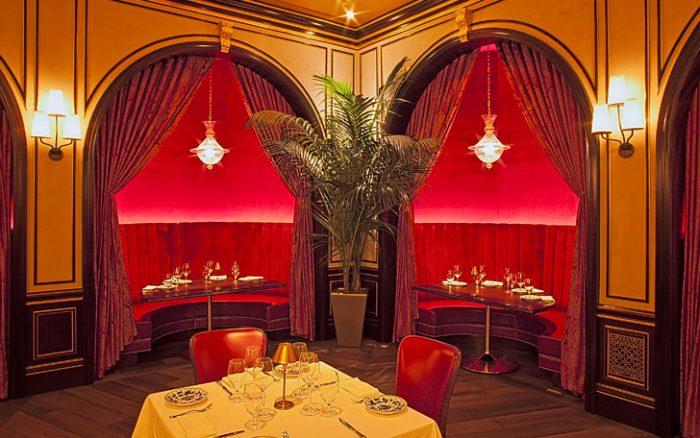 Now, the food… it was a bit of a roller coaster ride. The cheese plate was divine BUT, we ordered the shrimp scampi and it was different. I didn't love it. It wasn't terrible but it had way too much garlic in it and the flavor was really intense (I forgot to get a picture).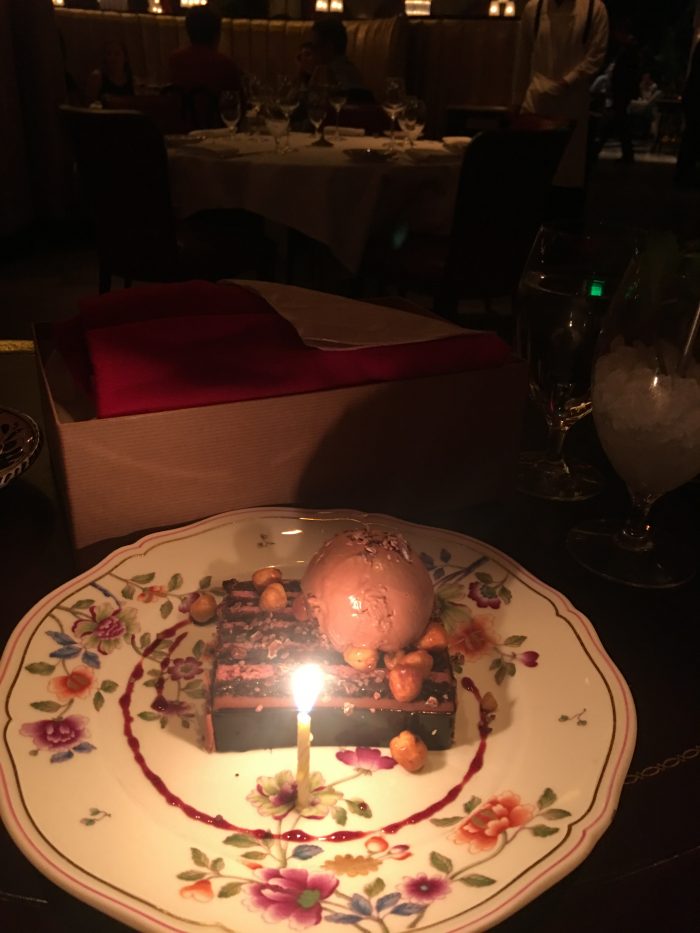 The dessert however, was divine. I also enjoyed the lemon liquor as well. It too was delish. During the dinner my cousin (Aleshia) presented me with the prettiest gift.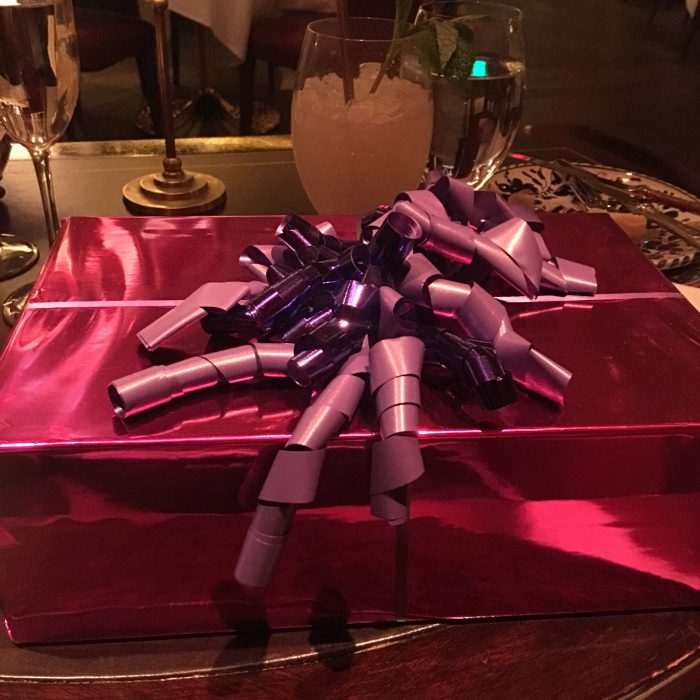 I was so flipping out done when I opened the box and discovered that she had gifted me a pair of Nude Loubs!!! Like, WTF… for me? That was so unexpected. I actually thought it was a gag gift at first. Lol.  I was literally in shock when I pulled back that paper and saw that beautiful nude shoe with the sexy red bottom. Ohhh. Emmmm. Geee! I was in utter disbelief… like, YOOOOO, forrealzzzz! This is really happening right now. I couldn't believe my eyes. She really made my night. That was just the sweetest, most unexpected surprise ever. I'm so thankful. I smile every time I see the box in my closet too. Like, yo… she really did this for me, how amazing!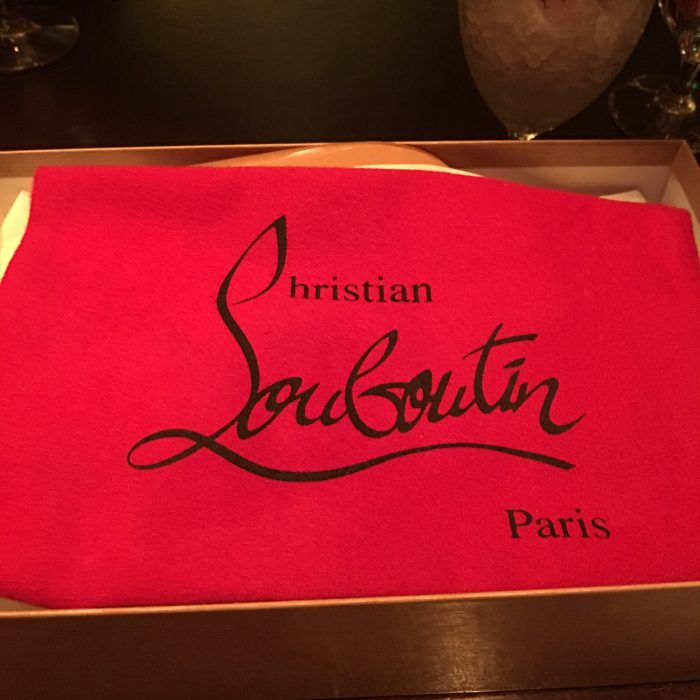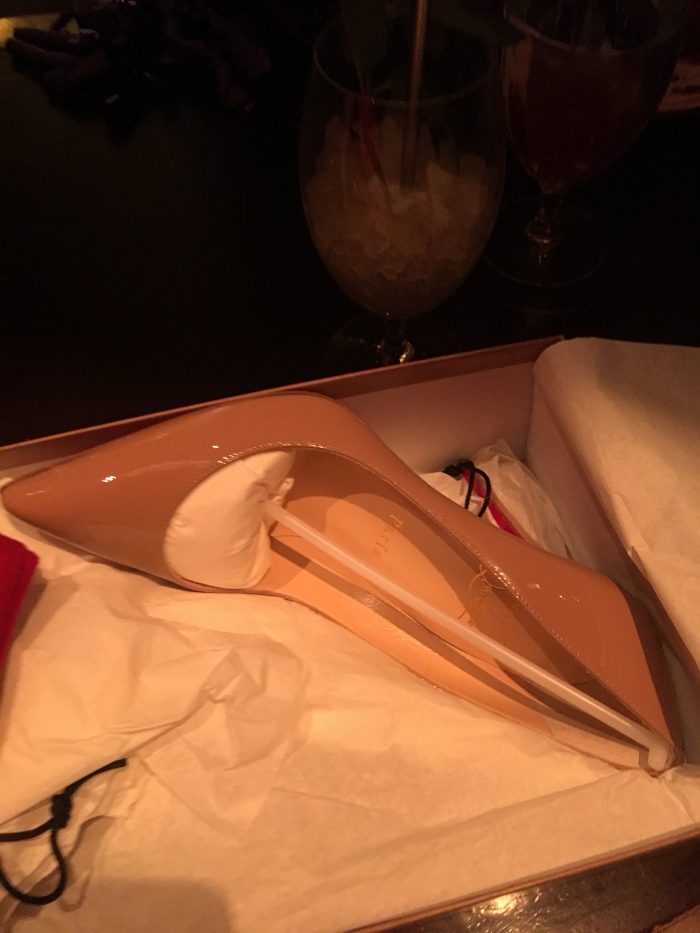 After dinner, we went back to the room, showered again and got ready for a night of partying and dancing. When I tell y'all that we were doing the most, we were… On. All. Levels. I swear we took like four to five showers per day. We had so many outfit changes you would've thought we were in concert or something. That Vegas living was something else and we came ready, you hear me! I wore a gray body-con dress that was the shiznitt! It turned heads all night long (I'll be doing a review of the dress soon). Cuzzo rocked a mustard mini dress with blue accessories, it was super cute! We were loving life.
JEWEL: We gon Party + Bullshit: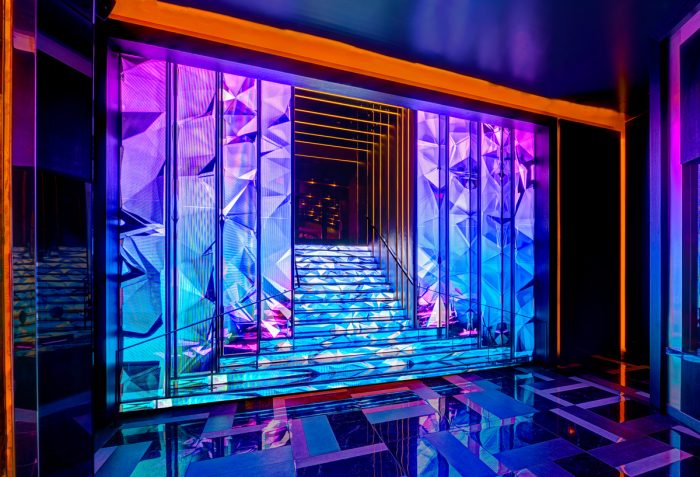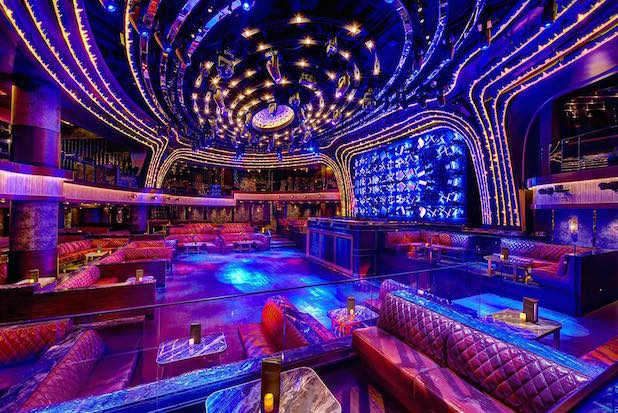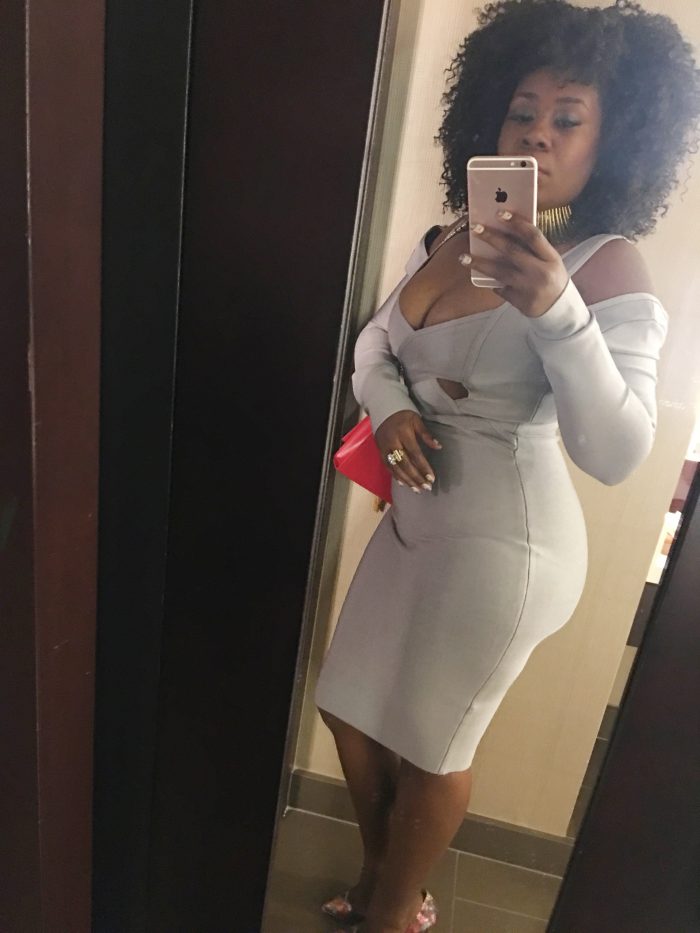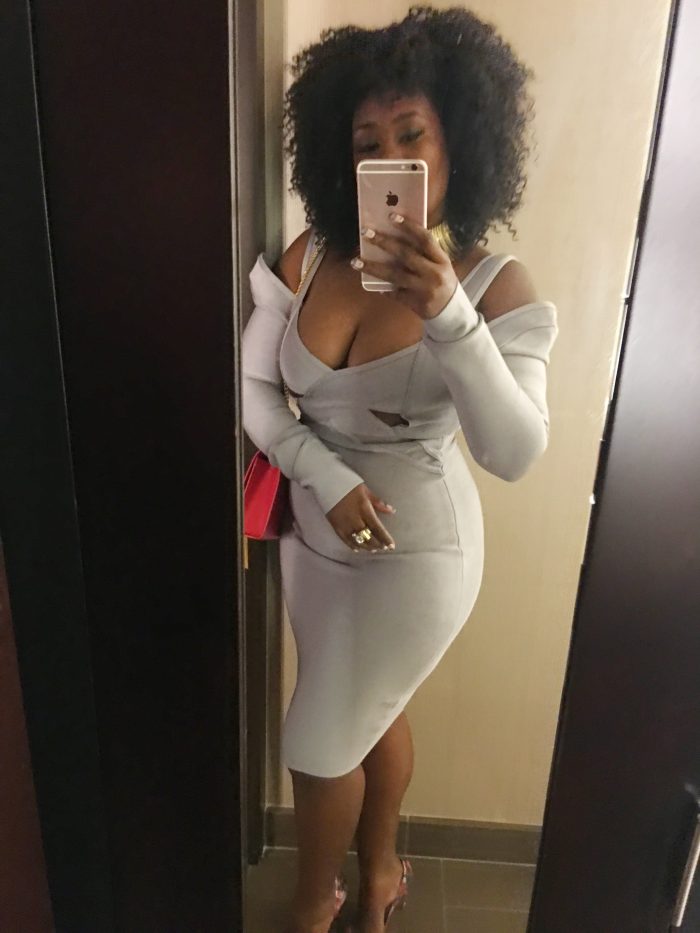 We spent the night partying at Jewel Night Club which was located directly across the street from our resort. Though it was walking distance we were wearing Loubs. If you've ever had the displeasure of wearing a pair, you already know what's up. They are NOT made for walking. Period. Especially the Pigalles Follie Glitter pumps that we were wearing. Thus, we had no shame, we hopped in a Taxi! Lol.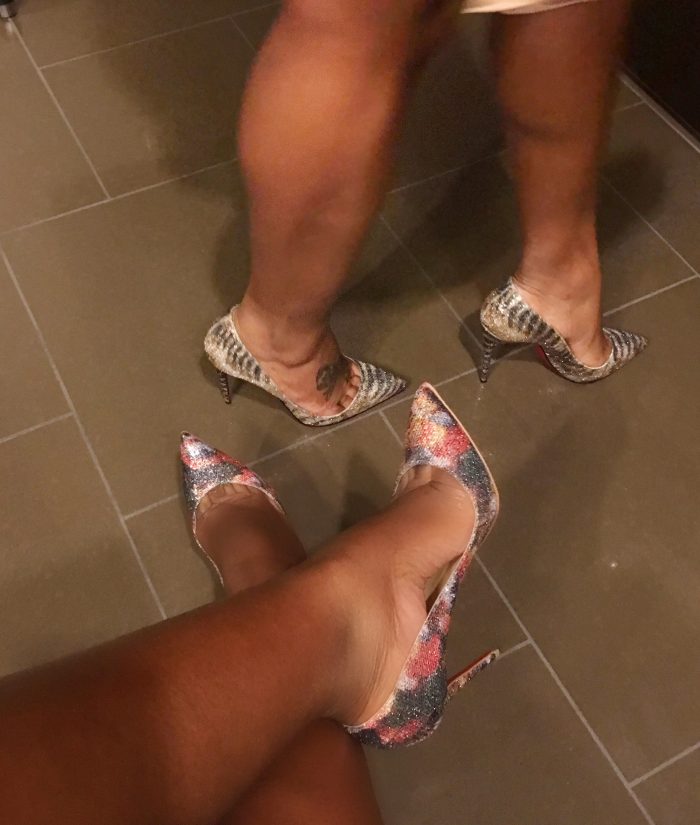 We stayed out partying until around 3:30 that morning. The VIP section was so effin lit. Confetti showers and all. We were in great company too, there was bottles galore. "We had Belvedere, Cîroc, Hennessey, Bubbly, Corona's. You name it!" The DJ was definitely on his shit too… he played some of everything. From Katy Perry to Jay-Z, from Drake to Meek Mill. I think I even heard a little bit of Seal too, Lol. j/k, but seriously, the DJ did the damn thing. I danced all night long. Mainly while planted firmly in my seat, but hey, I was dancing though. *Wink
Afterwards, we tipped back over to the resort to get some shut-eye. When we woke up the next day, we were still floating on cloud nine—Swear tah GAWD, it was a movie B! Definitely a night to remember.