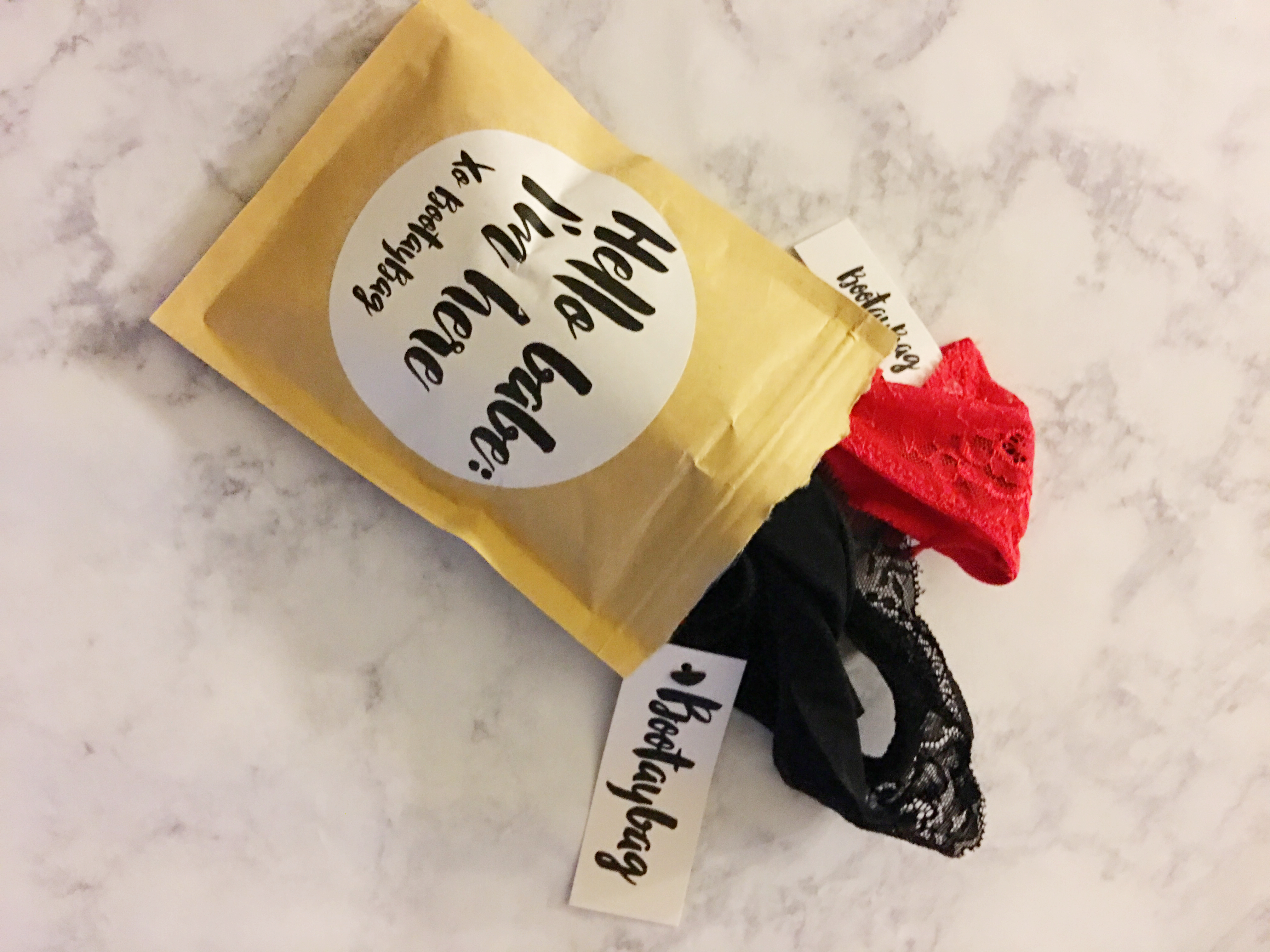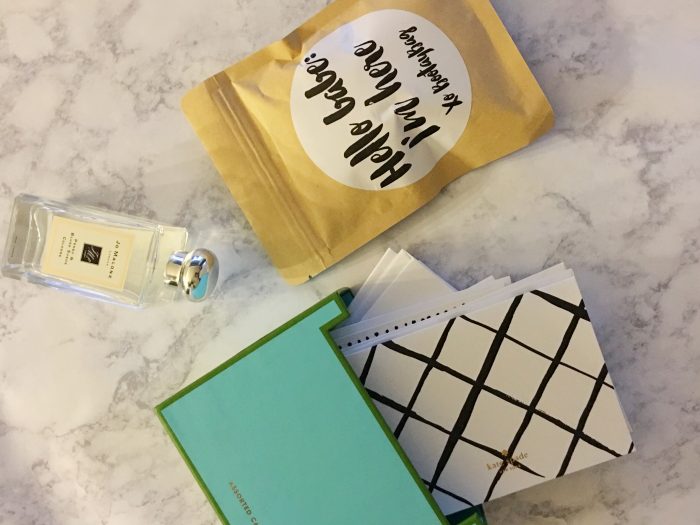 What's not to love about super cute panties that make their way to your front door every month? I'm a pretty panty lover so I stalked the Bootay Bag on Instagram for a few months. Here's what you need to know.  Bootay Bag is an affordable monthly panty subscription. For twelve bucks per month you'll receive two pairs of panties that are designed specifically for Bootay Bag members. Sizes range from extra small to large. There will be additional sizes available soon. Hooray… panties for all! I'm happy to report that I received my first package this month. It's hella cute. Just reading the label makes me smile. I like how conveniently packaged the panties are.  Sometimes opening packages can be a struggle. Don't even get me started on the packaging for children's toys… MY GOODNESS!
I appreciate the struggle FREE packaging. The panties are delivered in a small Ziploc pouch.  Just rip the pouch at the seam and voilá… You're in!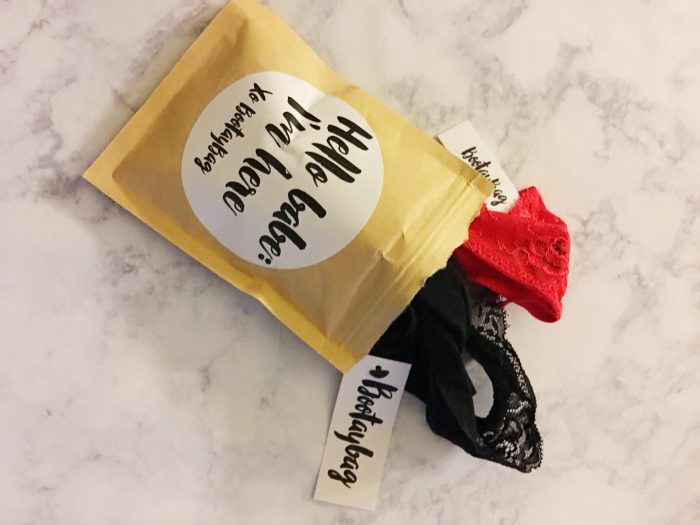 The November package is a pleasant surprise.  I'm feeling both the red and black pair of panties that I received this month. I heart lace panties, and bows and um… giving hubs random peep shows of me wearing cute little undies, Lol!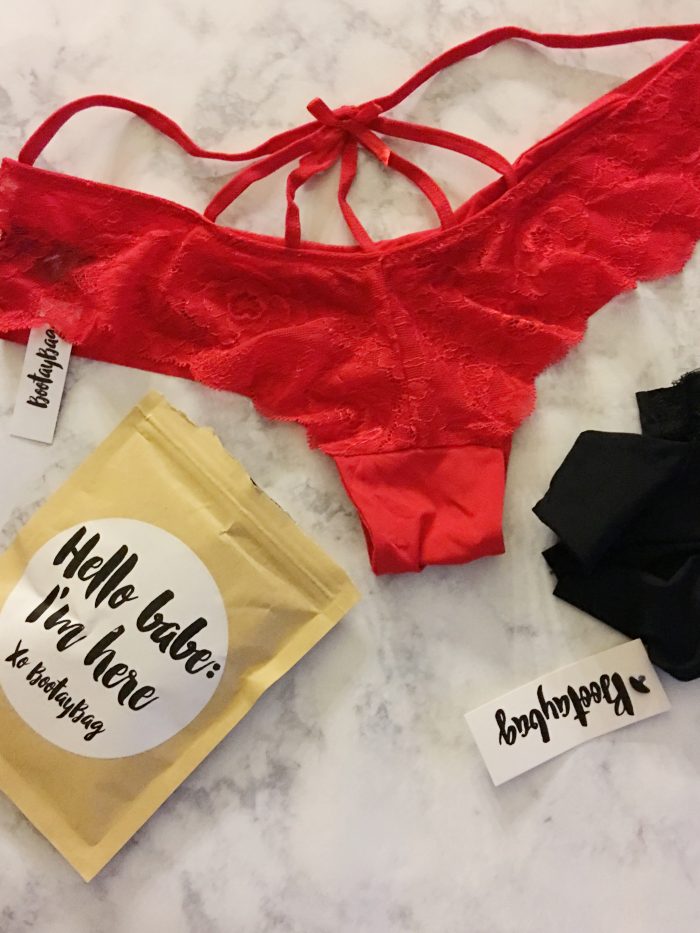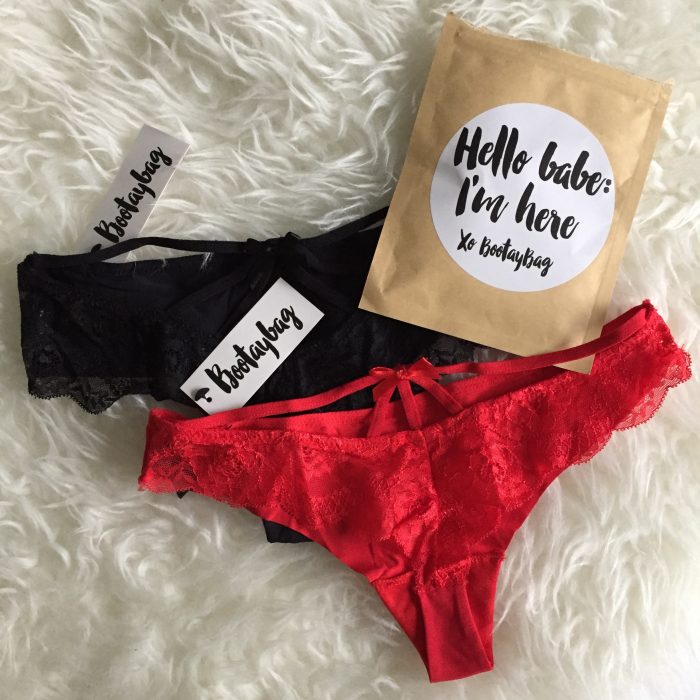 With this subscription you're pretty-much-kinda-sorta guaranteed to like every bag you as you'll get to choose, in advance,  whether you actually want the panties!
As a Bootay Bag Babe, you'll simply log into your account to see the preview of the monthly goodies.  If you find that you don't like the options for that month, you can skip a month, or as many months as you like, and there is no charge.
You can also mix and match the types of panties you receive or choose a specific type (e.g. thongs only or cheeky panties only etc.)  Just answer a few questions, enter your billing information and it's a date… Bootay Bag meets girl. Girl meets panties… Life meets GOOD!
P.S. In case you're wondering; the quality of the panties are on par with what I'm accustomed to getting at Victoria's Secret.
P.S.S. The December Bootay Bag is fire as well. Here's the link to register to become a Bootay Bag Babe!
**Swoon Alert! Here's a peek at some of the previous Bootay Bags: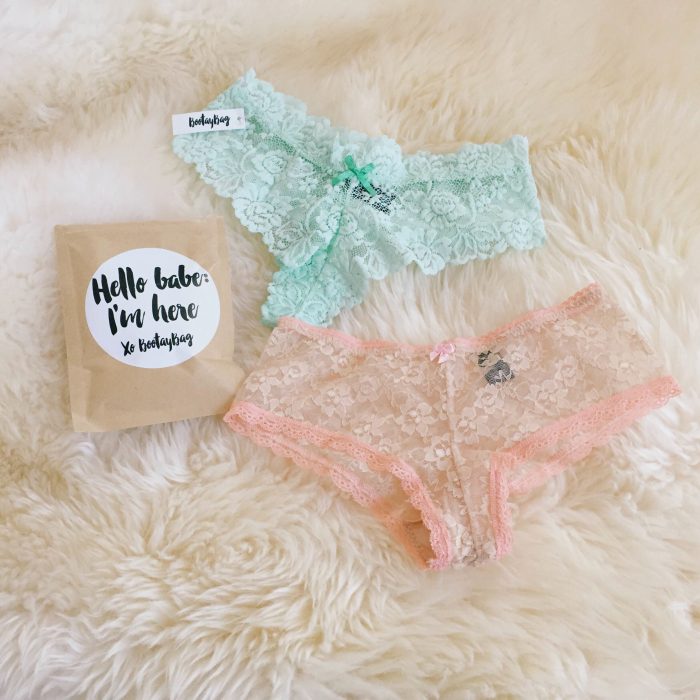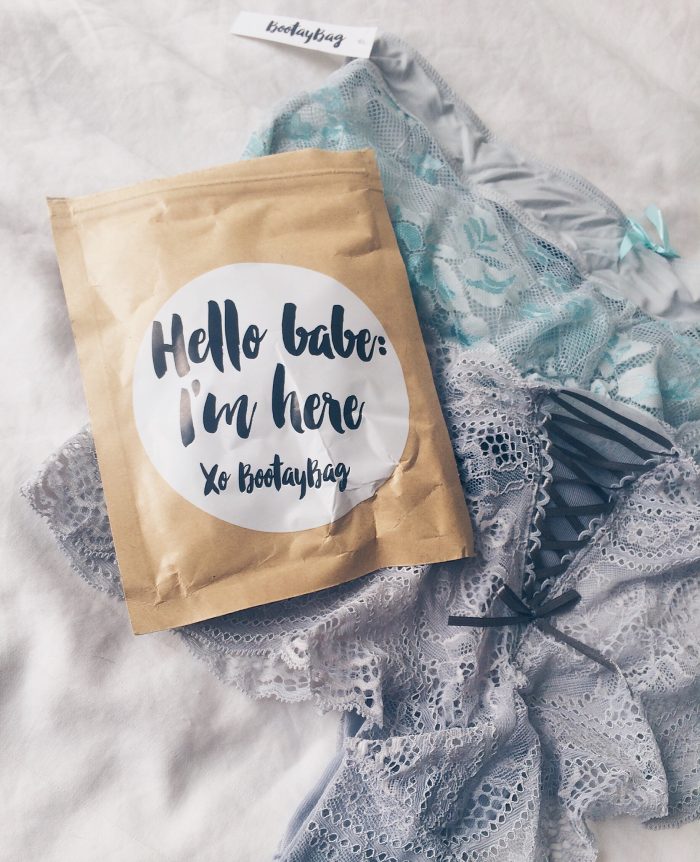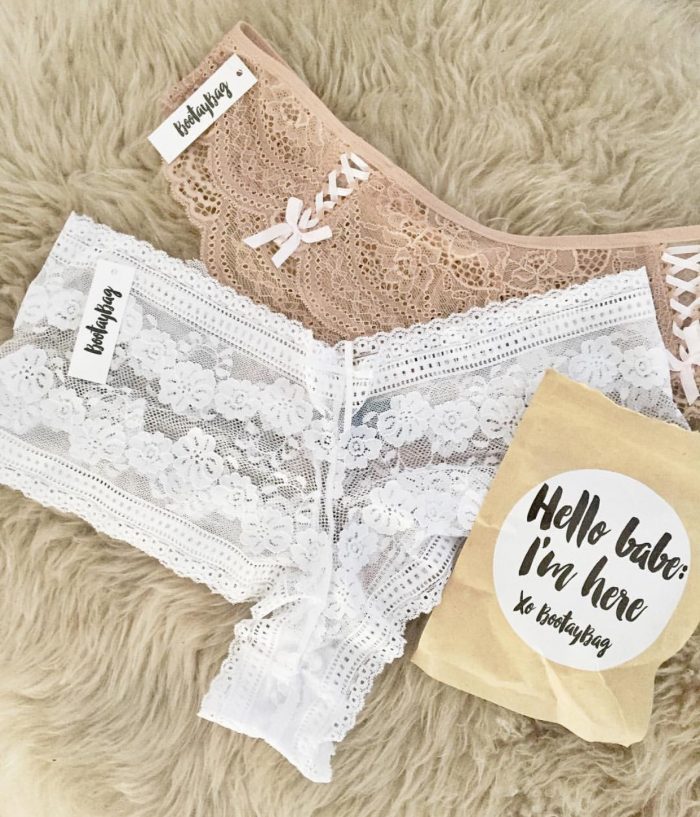 Are you into monthly subscriptions? Have any recommendations for me? Like what you see? Let me know in the comments below and join me on Instagram