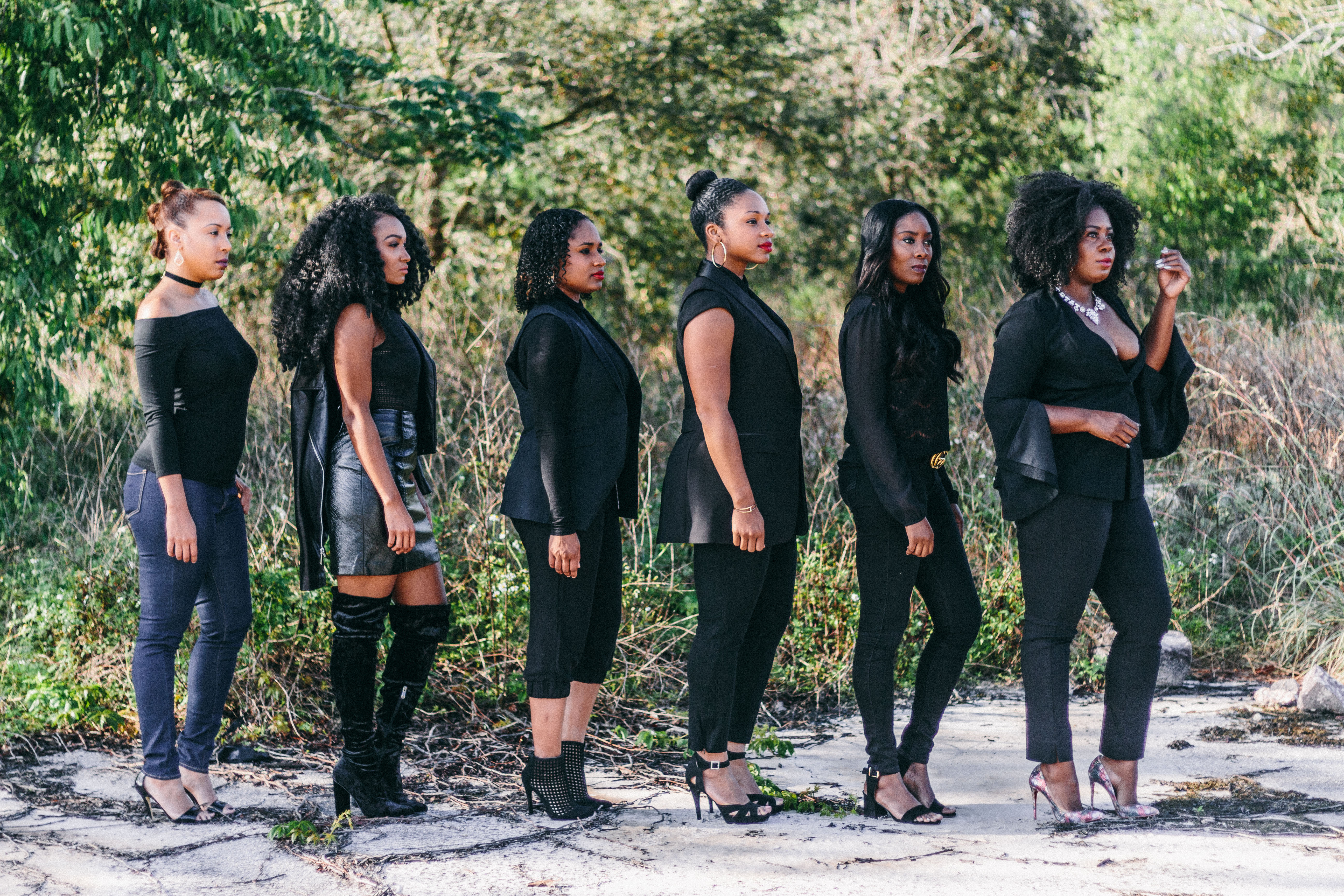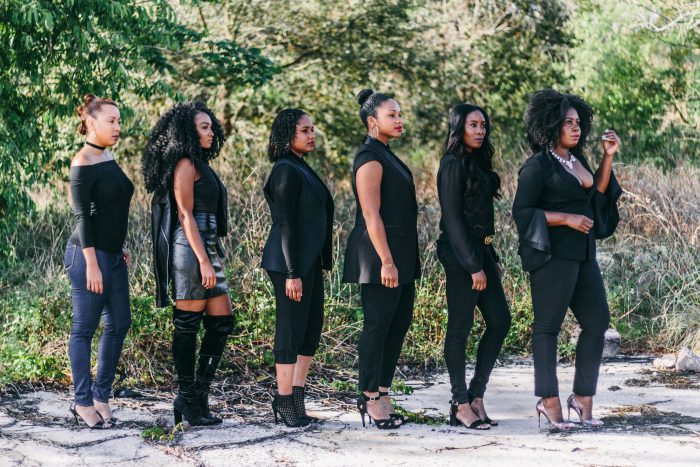 It's super late (1:30 am), and I'm ridiculously tired but I couldn't let the month go by without sharing this Black History Month tribute. A few weeks ago, I had a vision to do a formation inspired shoot with @ShayCaptures and some amazing bloggers here in the Orlando area. We made it happen this past Saturday and it was nothing short of amazing. It was fun to collaborate with these beautiful multi-talented women of substance.
For me,  this shoot represents more than pretty pictures, it's so much bigger than that. This photoshoot signifies, unity, support and sisterhood. This shoot represents collaboration vice competition, this shoot for me was about showcasing the love and support amongst black women in the blogging industry. As a major bonus, I'm taking this opportunity to share 3 powerful speeches from 3 powerful women. I hope you take a moment to let these words marinate through your soul and soothe your spirit.
You can follow these beauties on "The Gram"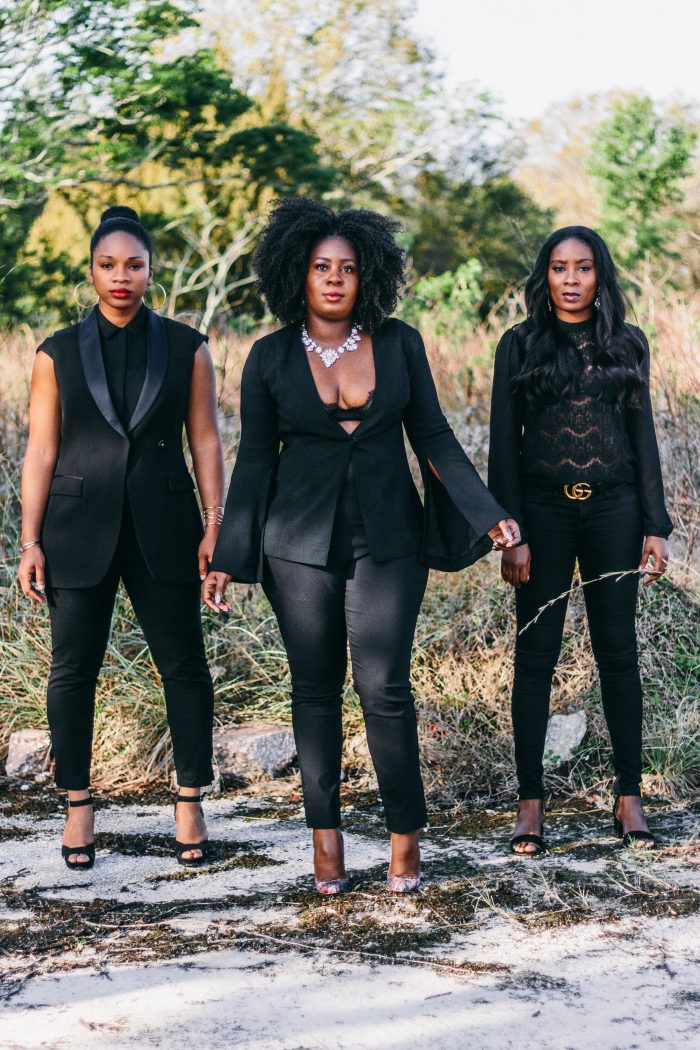 #BlackGirlMagic IS…
AVA DuVernay-
" I don't think about the negatives of this industry that we're in. I don't think about the disappointment or the rejection. Or the dismissals or the under estimation. I think very simply about us in all our limitless complexity. And the Ntozake Shange line really serve us well in this thought, which is…
"Where there is a woman there is magic."
She can share or she not share her powers. Period, whatever she wants to do basically. The, the goal of that. So many years I read Essence in awe of the mighty women in it's pages jotting down names in my journal. Tips, folding down the page, I wanna get back to that, never get back to it, but let me get back. Cutting out pictures, tearing out pictures of a career woman who was an inspiration thinking, wow she's someone I wanna be like one day. And it struck me my sisters, when I read this month's Essence, and I saw that list. And I read so many of your names. And I personally knew almost every single woman on that list in some way. So many sisters I've crossed paths with, or worked with, or who's lifted me up. I realized, someone is cutting out our pictures. And this is our time. And I ask the question, what will we do with it? Because where there is a woman, there is magic, and she can share or not share her powers. I think the key for us in the sharing, in the interconnectedness that vibrates through this room, every year, and how we take that to the next level for each other and for the woman who aren't in this room. I'll end with some lines from sister poet, Lucille, Lucille Clifton, that I read often during times of disappointments, and rejections, and dismissals, and underestimation. And I hope that you'll join me in the celebration she evokes, and that we're in the midst of right now, she wrote. Won't you celebrate with me. What I've shaped into a kind of life. Born in Babylon, both non-white and woman. What did I see to be except myself? Here on this bridge between star shine and clay, my one hand holding tight only to my other hand. Come celebrate with me, that everyday, something has tried to kill me, and has failed.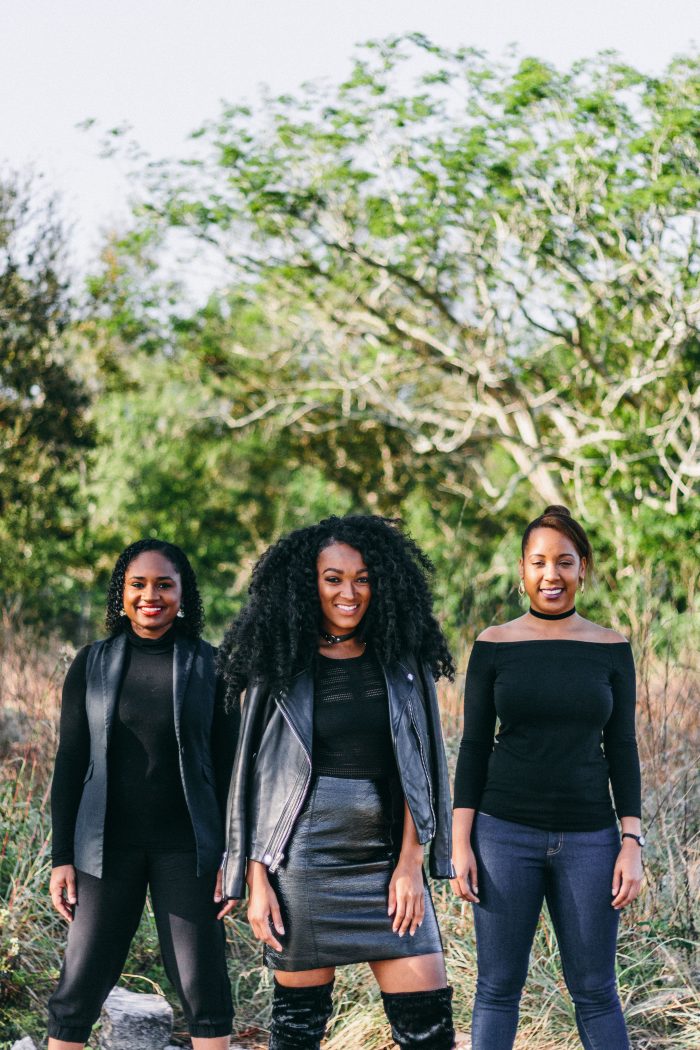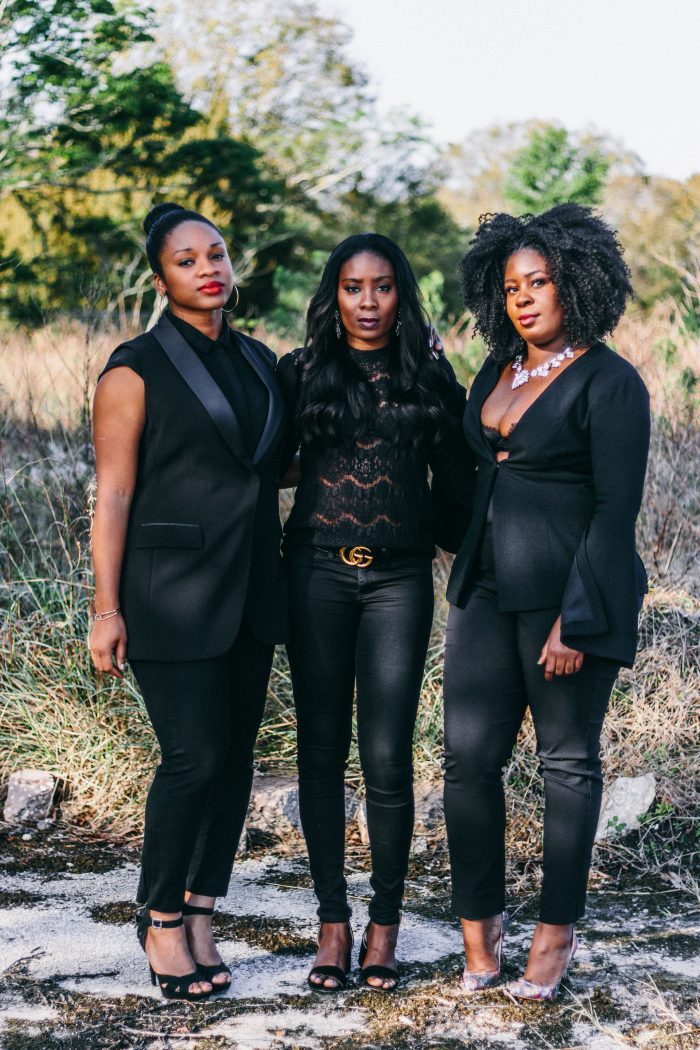 BlackGirlMagic IS…
Shonda Rhimes
"I know this isn't an award because I'm a woman or because I'm African-American. I know that it's really about breaking the glass ceiling that exists in the face of being a woman and being black in this very male, very white town" 
"If I had broken through a glass ceiling, I would have felt some cuts, I would have some bruises, there'd be shards of glass in my hair. … If I'd broken the glass ceiling, that would mean I made it through to the other side, where the air is rare. I would feel the wind on my face.
The view from here  —  way up here where the glass ceiling is broken  —  would be incredible. Right? So how come I don't remember the moment? When me with my woman-ness and my brown skin went running full speed, gravity be damned, into that thick layer of glass and smashed right through it? How come I don't remember that happening? Here's why: It's 2014. This moment right here, me standing up here all brown with my boobs and my Thursday night of network television full of women of color, competitive women, strong women, women who own their bodies and whose lives revolve around their work instead of their men, women who are big dogs, that could only be happening right now. Think about it. Look around this room. It's filled with women of all colors in Hollywood who are executives and heads of studios and VPs and show creators and directors. There are a lot of women in Hollywood in this room who have the game-changing ability to say yes or no to something."
15 years ago, there were very few women in power. And if she had a shot at a TV show, it would have included powerful women with important jobs and families, three-dimensional LGBT characters or multiple characters of color in the same scenes — as that was something, Rhimes said, that existed only on sitcoms. Thirty years ago, she said, there might have been scores of secretaries and maybe two women in Hollywood who could say yes. And, Rhimes said, she "would have been serving those two women breakfast." Fifty years ago, she continued, women would be talking about charity work or children — with Latino women in one room and white women in another.
"From then to now, we've all made such an incredible leap," Rhimes said. "All of the women, white or black or brown who woke up like this, who came before me in this town. Think of them. Heads up, eyes on the target. Running. Full speed. Gravity be damned. … Running, full speed and crashing. Crashing into that ceiling and falling back. Crashing into it and falling back. Into it and falling back. Woman after woman. Each one running and each one crashing. And everyone falling."
"How many women had to hit that glass before the first crack appeared?" Rhimes said. "How many cuts did they get, how many bruises? How hard did they have to hit the ceiling? How many women had to hit that glass to ripple it, to send out a thousand hairline fractures? How many women had to hit that glass before the pressure of their effort caused it to evolve from a thick pane of glass into just a thin sheet of splintered ice? So that when it was my turn to run, it didn't even look like a ceiling anymore. I mean, the wind was already whistling through  —  I could always feel it on my face. And there were all these holes giving me a perfect view to other side. I didn't even notice the gravity, I think it had worn itself away.
"So I didn't have to fight as hard. I had time to study the cracks. I had time to decide where the air felt the rarest, where the wind was the coolest, where the view was the most soaring. I picked my spot in the glass and called it my target. And I ran. And when I hit finally that ceiling, it just exploded into dust. Like that. My sisters who went before me had already handled it. No cuts. No bruises. No bleeding. Making it through the glass ceiling to the other side was simply a matter of running on a path created by every other woman's footprints. I just hit at exactly the right time in exactly the right spot."
"So I'm breaking my family's rule today," said Rhimes, who received a standing ovation. "This is a trophy for participation, and I am beyond honored and proud to receive it because this was a group effort. I want to thank all the women in this room and I want to thank all the women who never made it to this room. Thank you to all the women in this room. Thank you to all the women who never made it to this room. And thank you to all the women who will hopefully fill a room 100 times this size when we are all gone. You are all an inspiration."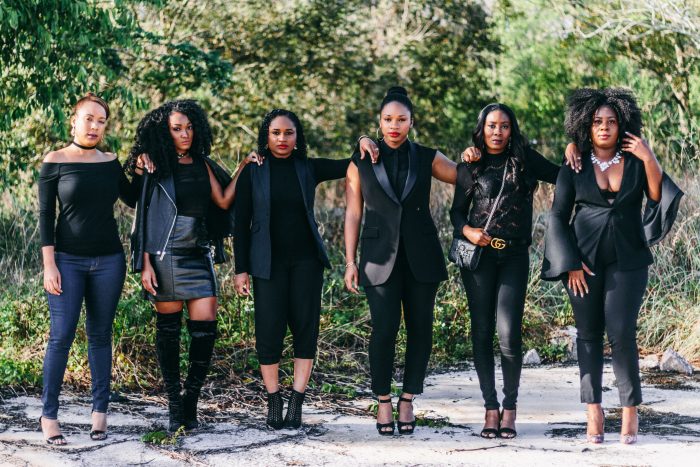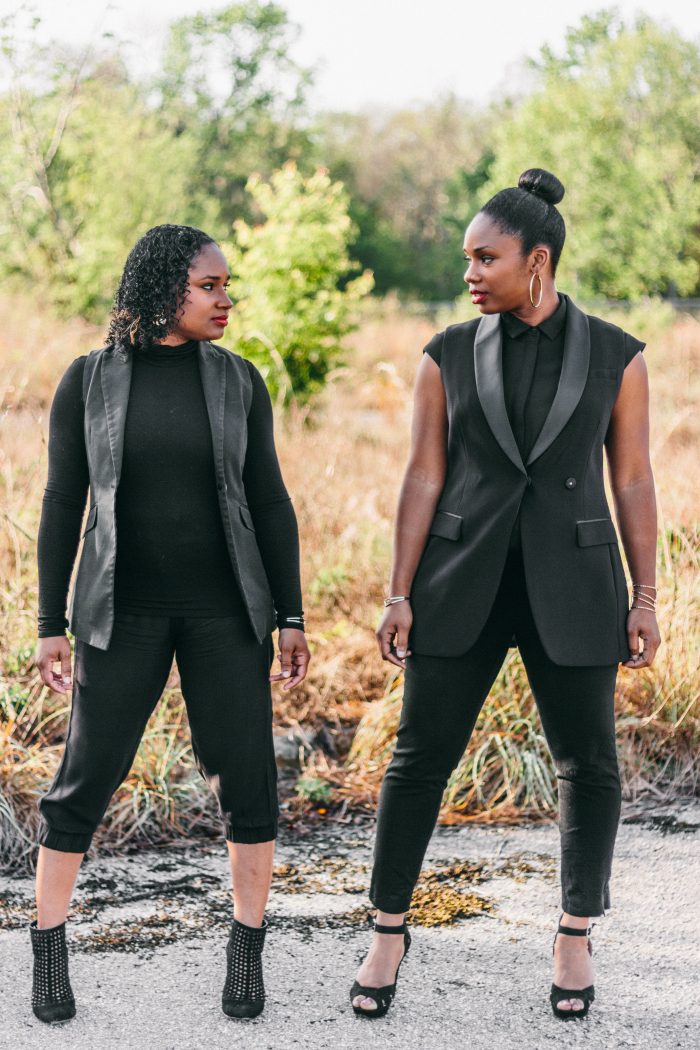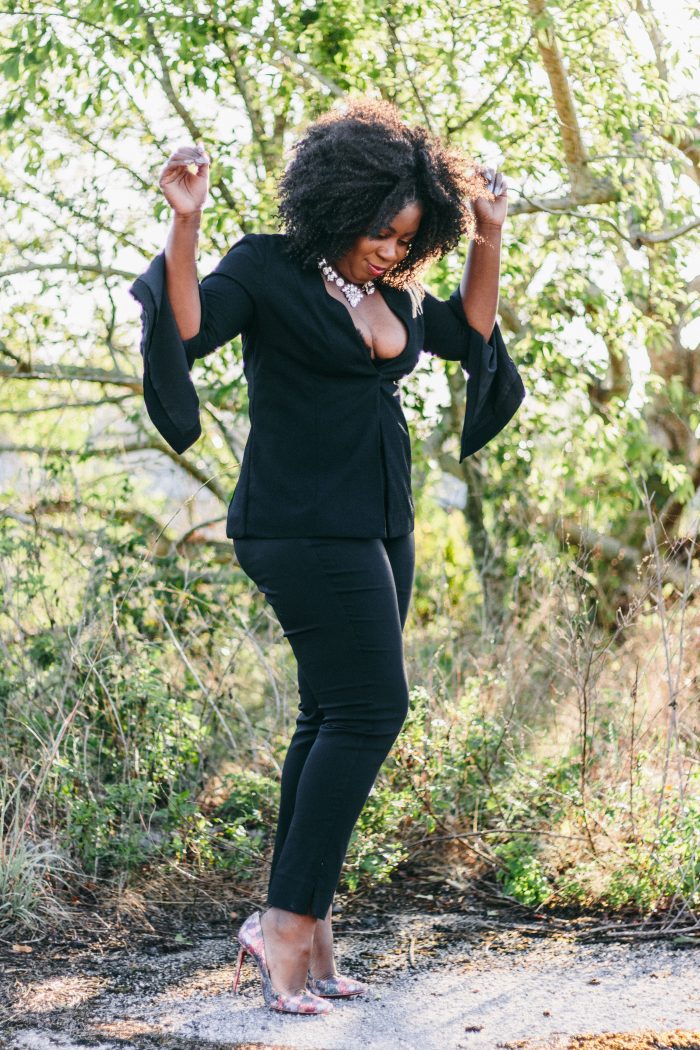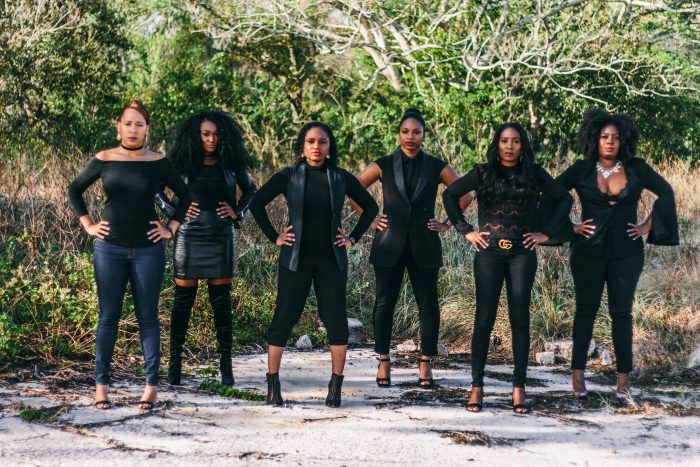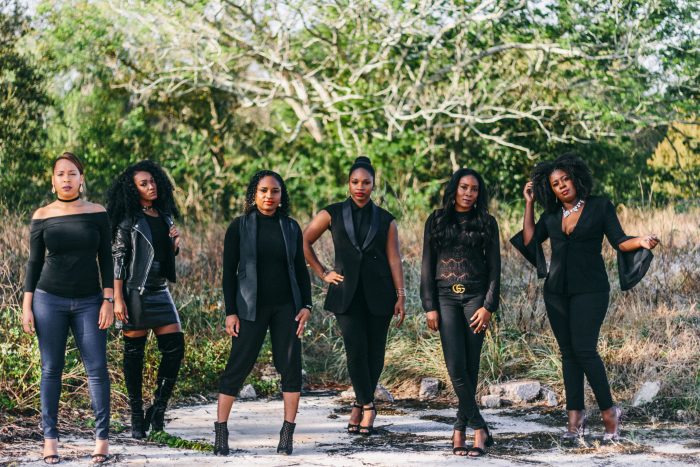 #BlackGirlMagic Is…
Michelle Obama
It is such a profound honor — truly a proud honor — to be here today on behalf of myself and my husband as we celebrate one of the greatest spirits our world has ever known, our dear friend Dr. Maya Angelou. In the Book of Psalms it reads, "I praise you for I am fearfully and wonderfully made; wonderful are your works, my soul knows very well. My frame was not hidden from you when I was being made in secret, intricately woven in the depths of the earth."
What a perfect description of Maya Angelou and the gift she gave to her family and all who loved her. She taught us that we are each wonderfully made, intricately woven and put on this earth for purpose far greater than we could ever imagine.
When I think of Maya Angelou I think of the affirming power of her words. The first time I read "Phenomenal Woman" I was struck by how she celebrated black women's beauty like no one had ever dared to before. Our curves, our stride, our strength, our grace. Her words were clever, and sassy. They were powerful and sexual and boastful. And in that one singular poem, Maya Angelou spoke to the essence of black women but she also graced us with an anthem for all women, a call for all of us to embrace our God-given beauty.
And oh, how desperately black girls needed that message. As a young woman I needed that message. As a child, my first doll was Malibu Barbie — that was the standard for perfection. That was what the world told me to aspire to.
But then I discovered Maya Angelou, and her words lifted me right out of my own little head. Her message was very simple: She told us that our worth had nothing to do with what the world might say. Instead she said, "Each of us comes form the creator trailing wisps of glory." She reminded us that we must each find our own voice, decide our own value, and then announce it to the world with all the pride and joy that is our birthright as members of the human race.
Dr. Angelou's words sustained me on every step of my journey. Through lonely moments in ivy-covered classrooms and colorless skyscrapers. Through blissful moments mothering two splendid baby girls. Through long years on the campaign trail where at times my very womanhood was dissected and questioned. For me, that was the power of Maya Angelou's words — words so powerful that they carried a little girl from the South Side of Chicago all the way to the White House.
And today as First Lady whenever the term "authentic" is used to describe me I take it as a tremendous compliment because I know that I am following in the footsteps of great women like Maya Angelou. But really, I am just a beginner. I am baby authentic.
Maya Angelou, now she was the original. She was the master. For at a time when there were such stifling constraints on how black women could exist in the world, she serenely disregarded all the rules with fiercely passionate unapologetic self. She was comfortable in every inch of her gloriously brown skin.
But for Dr. Angelou her own transition was never enough. You see, she didn't just want to be phenomenal herself. She wanted us all to be phenomenal right alongside her.
So that's what she did throughout her lifetime. She gathered so many of us under her wing. I wish I was a daughter. But I was right under that wing — sharing her wisdom, her genius and her boundless love.
I first came into her presence in 2008, when she spoke at a campaign rally here in North Carolina. At that point she was in a wheelchair, hooked up to an oxygen tank to help her breathe. But let me tell you, she rolled up like she owned the place. She took the stage as she always did — like she'd been born there. And I was so completely awed and overwhelmed by her presence I could barely concentrate on what she was saying to me.
But while I don't remember her exact words I do remember exactly how she made me feel.
She made me feel like I owned the place, too. She made me feel like I had been born on that stage right next to her. And I remember thinking to myself, "Maya Angelou knows who I am! And she is rooting for me! So now, I'm good. I can do this. I can do this."
And that's really true for us all. Because in so many ways Maya Angelou knew us. She knew our hope, our pain, our ambition, our fear, our anger, our shame. And she assured us that in spite of it all — in fact, because of it all — we were good. And in doing so, she paved the way for me, and Oprah and so many others just to be our good ol' black women selves. She showed us that eventually, if we stayed true to who we are, then the world would embrace us.
And she did this not just for black women but for all women. For all human beings. She taught us all that it is okay to be your regular old self, whatever that is. Your poor self, your broken self, your brilliant, bold, phenomenal self. That was Maya Angelou's reach.
She touched me, she touched you, she touched all of you she touched people all across the globe — including a young white woman from Kansas who named her daughter after Maya and raised her son to be the first black President of the United States.
So when I heard that Dr. Angelou had passed, I felt a deep sense of loss. I also felt a profound sense of peace — because there is no question that Maya Angelou will always be with us. Because there was something truly divine about Maya. I know that now as always, she is right where she belongs.
May her memory be a blessing to us all.
Thank you. God bless.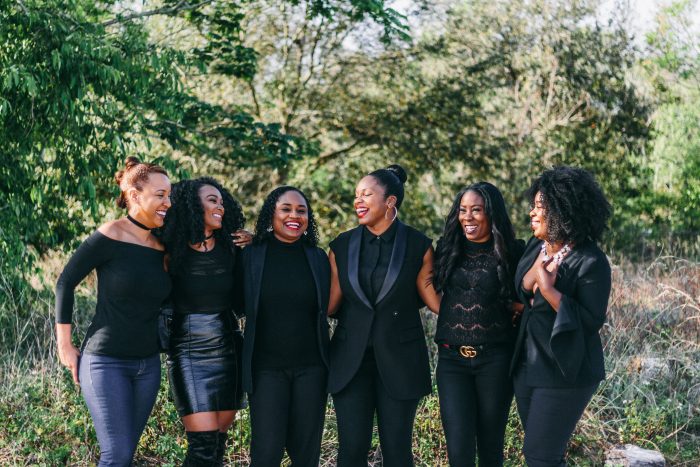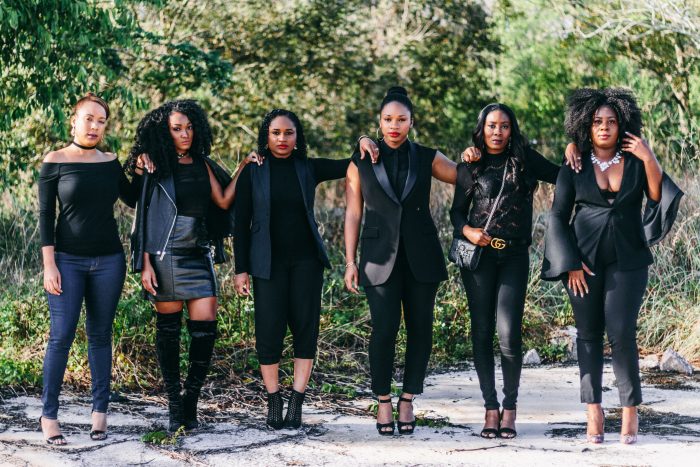 Black Girls… Always remember: It's so easy, and it takes very little effort, to be like the next person. Don't insult yourself like that. Be yourself! Walk YOUR walk. Talk YOUR talk. Be uniquely YOU in everything that you do. A confident woman who has a strong sense of self is quite beautiful. Allow your light to shine from the inside out. Self-love is the greatest love of all. Love, respect, and be good to yourself, first! You matter! You count! And you're important, too! ― Stephanie Lahart