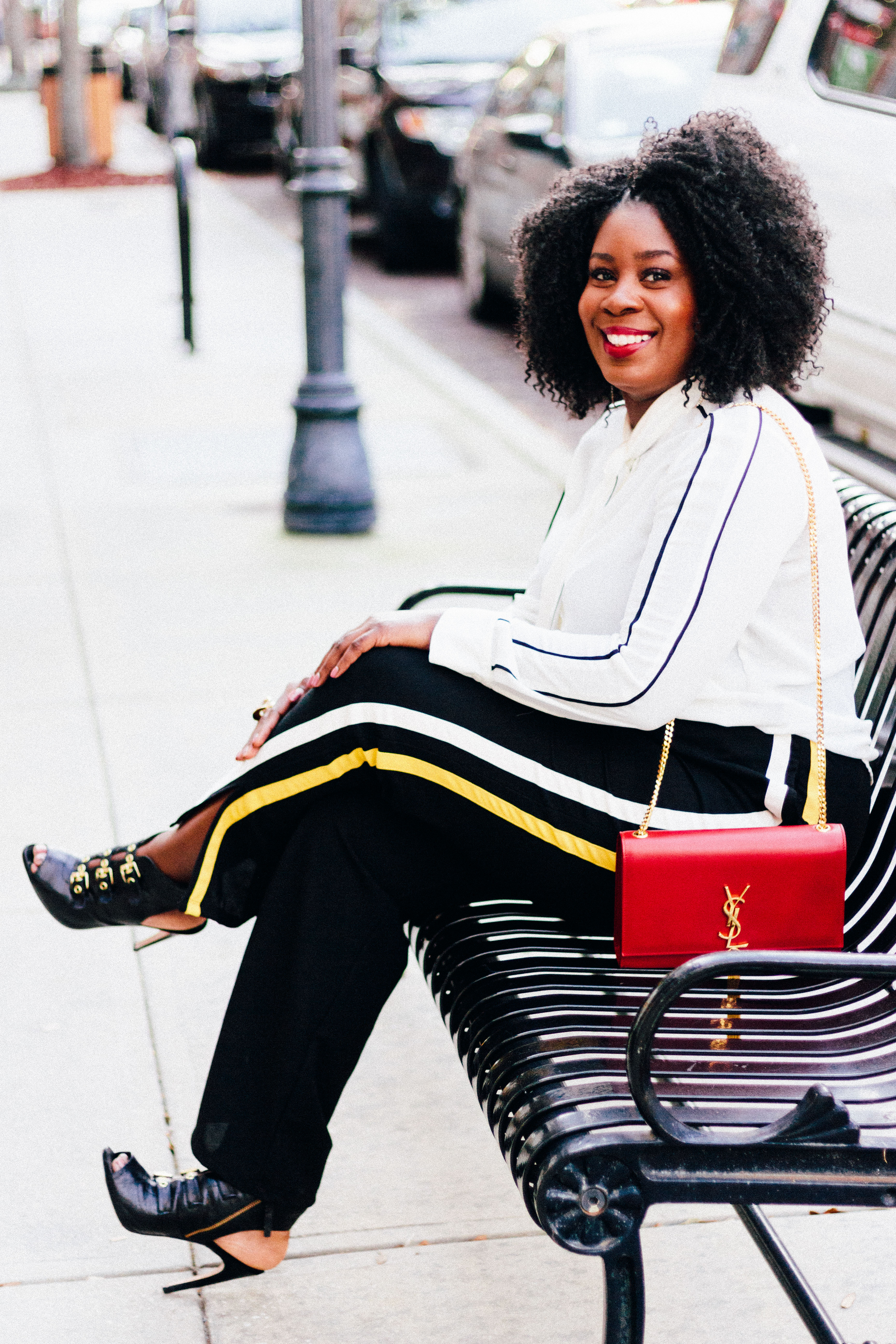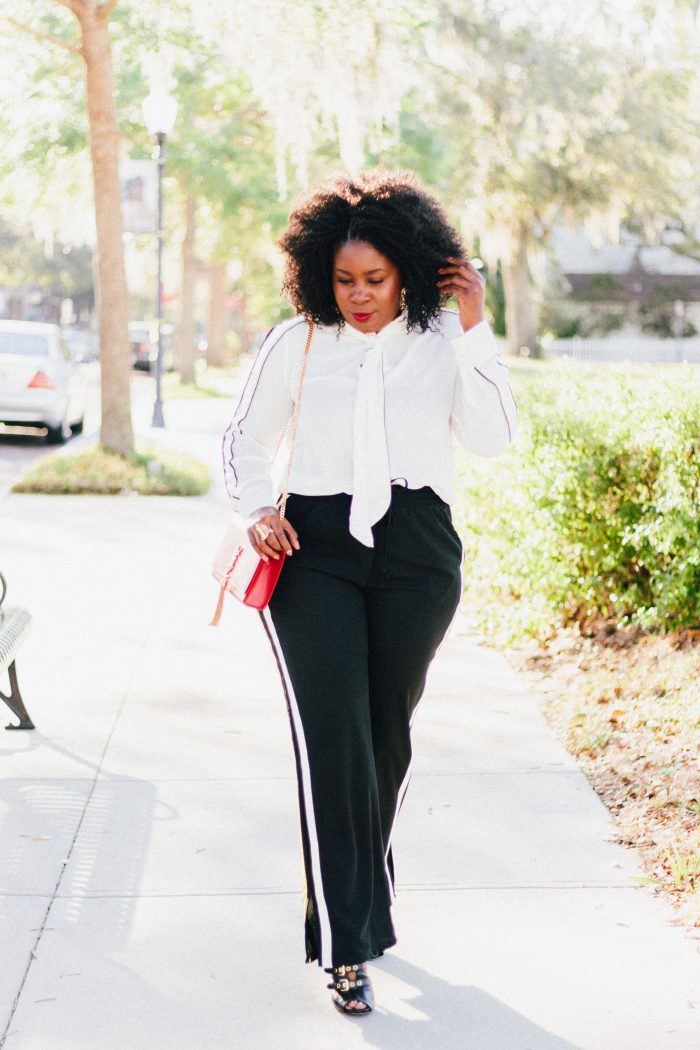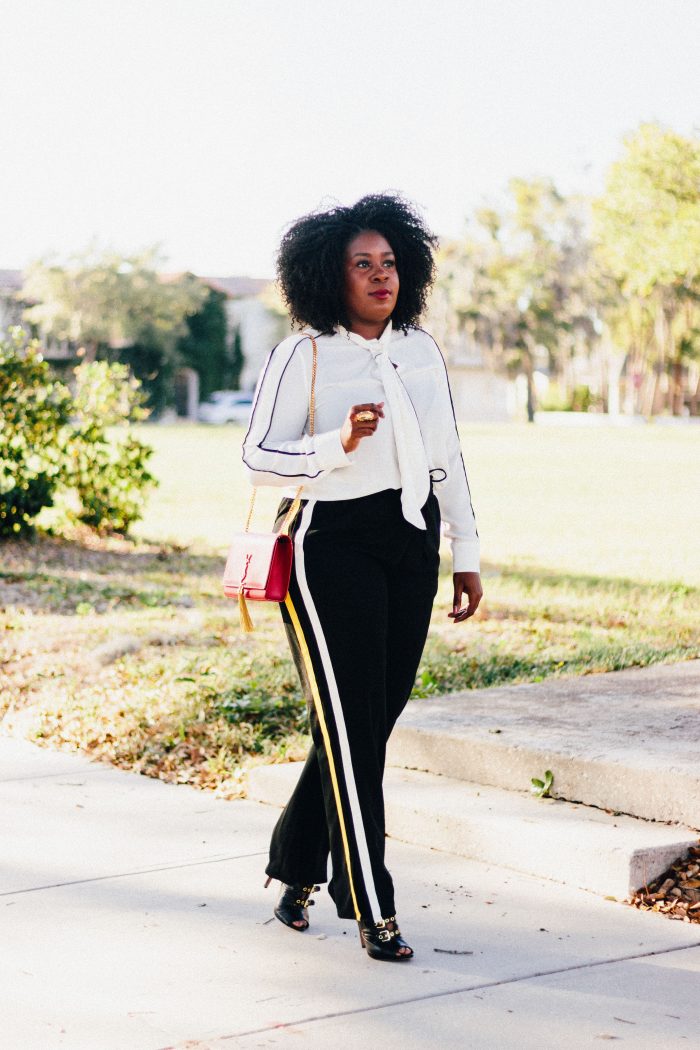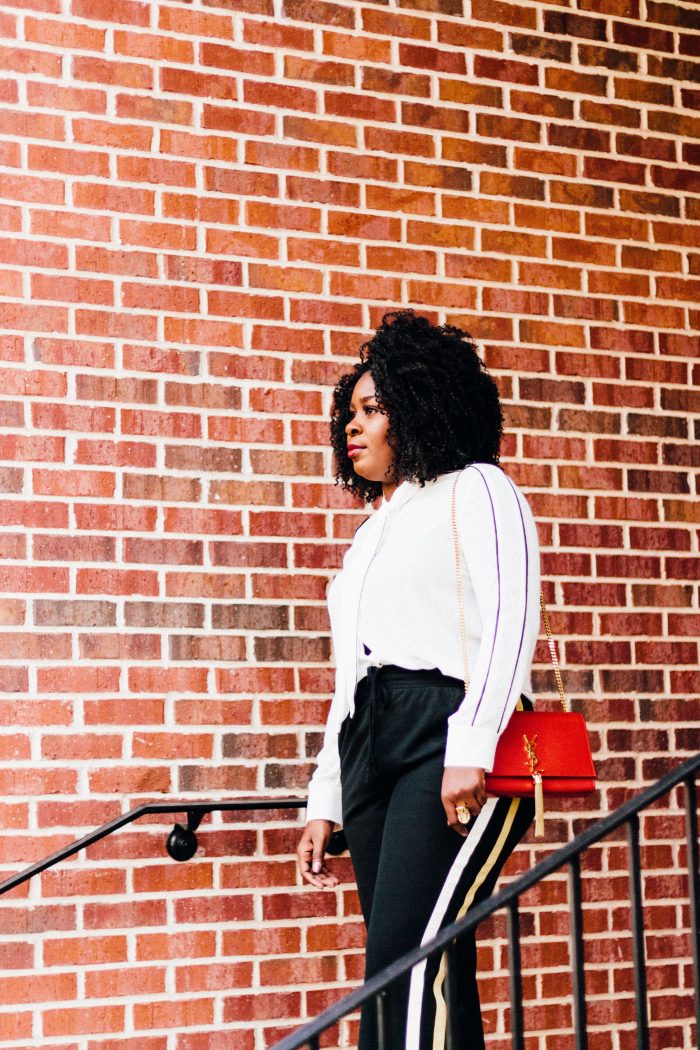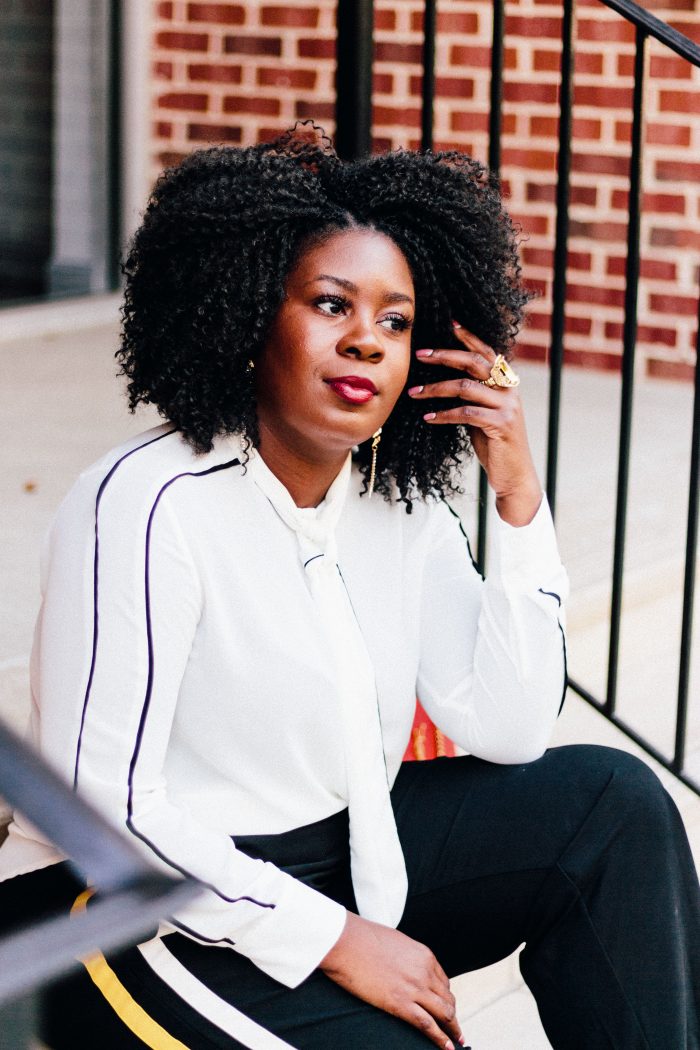 Lisa Jones, writer and freelancer at Muse, totally nailed it! I couldn't agree with her more on this. There have been countless times when I've felt uninspired at work. There have been many days that I'd rather be laying in bed, sipping my freshly brewed coffee while scrolling through my Facebook feed or hanging out on "The Gram" Truth is,  getting ready for work doesn't always feel worthy of the effort it requires to pull oneself together, EACH. & EVERY. DAY for the "work slay".   It's so common for us to dress according to how we feel. It's simple right? Feel like crap, dress like crap, perhaps?
Fact is, when you dress better than you feel, you end up feeling better than you're dressed.  I know this to be true as I exercise this habit every Monday. Lol! There have been countless times when I've dressed to the nines, because I DIDN'T feel like getting dressed at all, and it enhanced my mood exponentially. No matter how cliche this may seem, it's absolute.  "When you look good, you feel good."
I understand that a three-piece-suit isn't ideal especially when you work in a business casual environment.  Sometimes you want nothing more than to roll out of bed wearing your plaid pj's and fuzzy slippers, and head straight to the office. Especially when you get that inconvenient monthly visit from aunt flow. Right?
For days like that I tend to lean toward comfort clothes. By definition, I consider comfort clothes to be stretchy, breathable, non-restricting  fabrics, or anything light weight with flowy, blowy,  twirl power.
One of my favorite comfort clothing items are pants with elastic. Thus, buying these yellow and black stripped track pants was a must. When I saw them I knew just how, where, and when I'd wear them. These pants are ideal for those days when you want to look polished without much effort. *Clears throat… Hello, Monday is that you?
Here's a pro-tip. Increase the property value of your track pants by giving them a face lift.  Rather than wearing them with your Adidas Superstars or your go-to  Stan Smiths, simply pair them with some of your favorite heels and a button-down blouse or cotton tee of your choice and BAM, you've got style + comfort!
StyleNotes:
If you love these pants as much as I do, you can find them at TarJhay aka Target. They're from my fave target line, the Who, What, Wear Collection. Here's the link: Top here. Pants here.  Shoes are old, but here are some similar options: here, and here.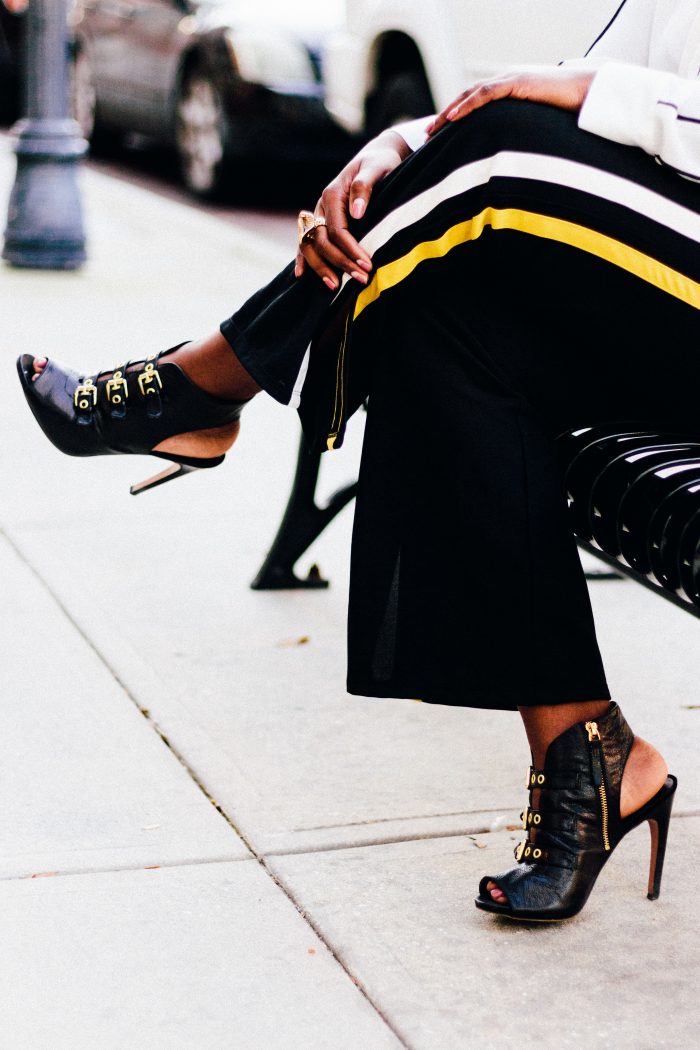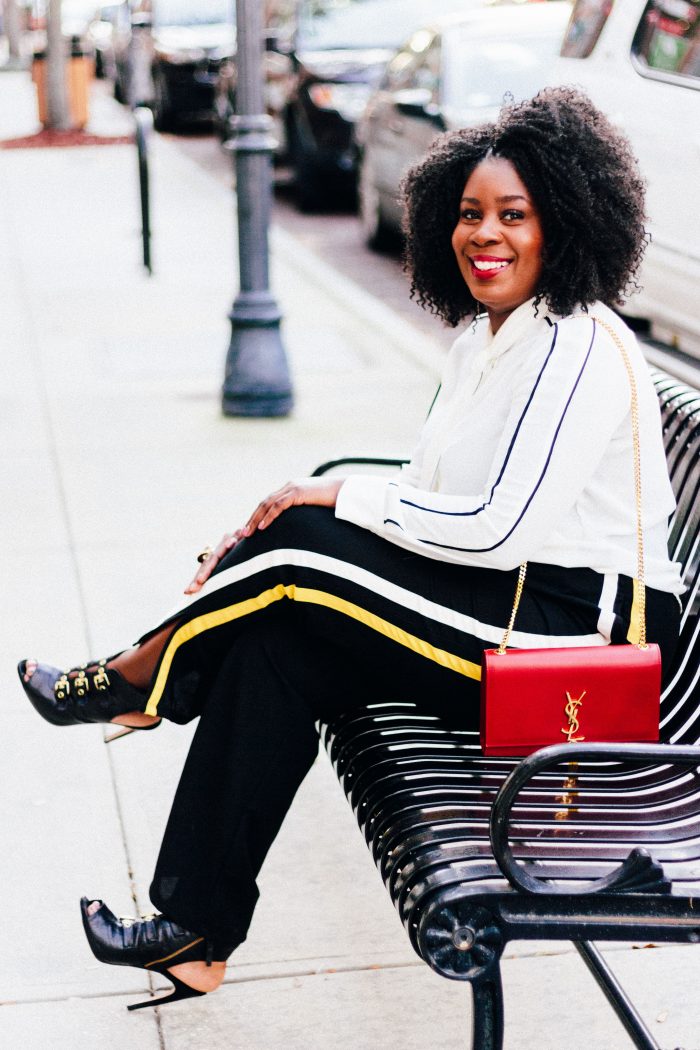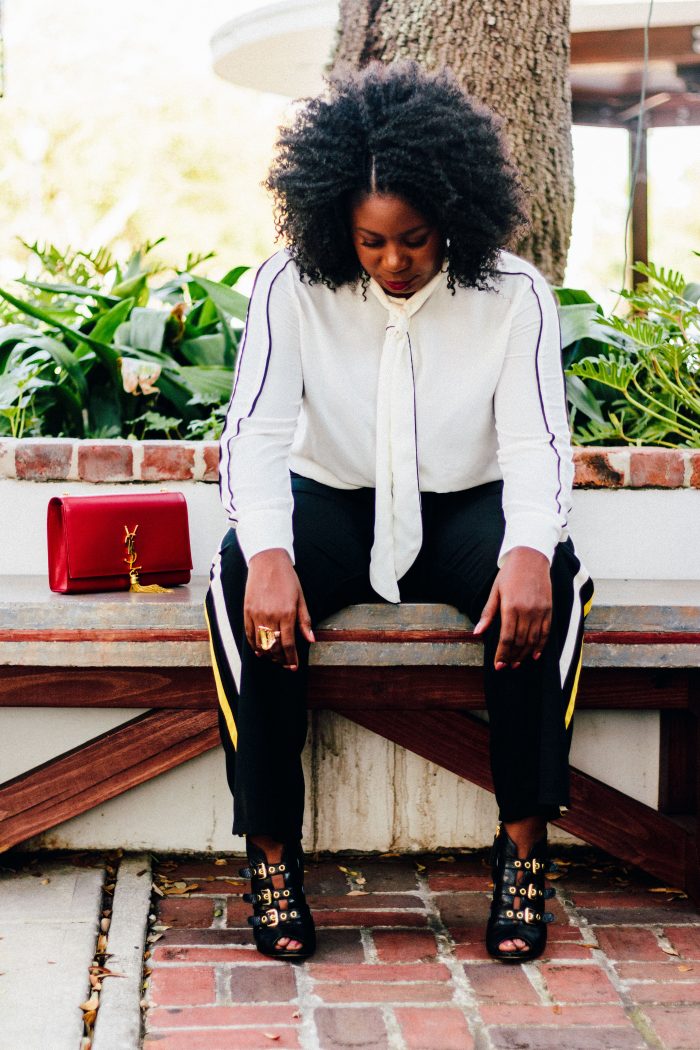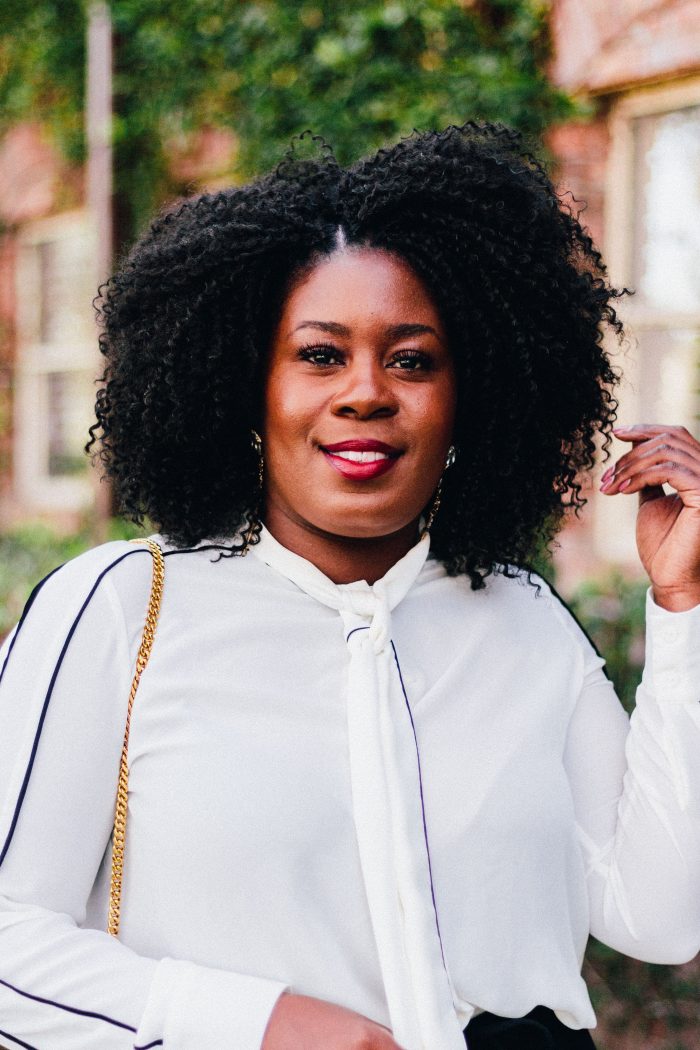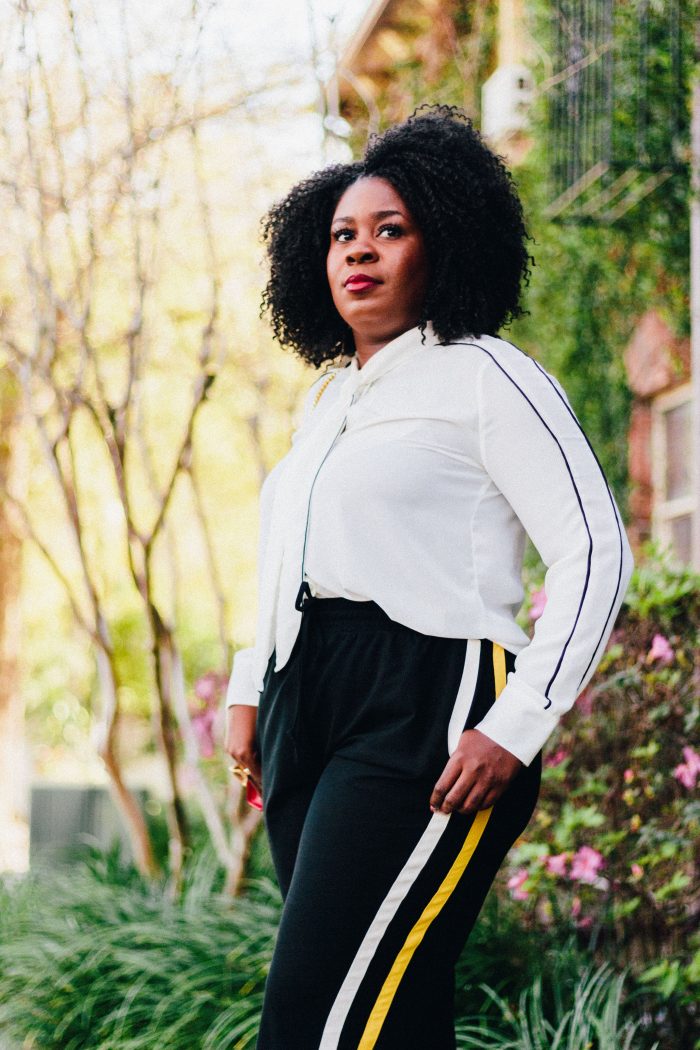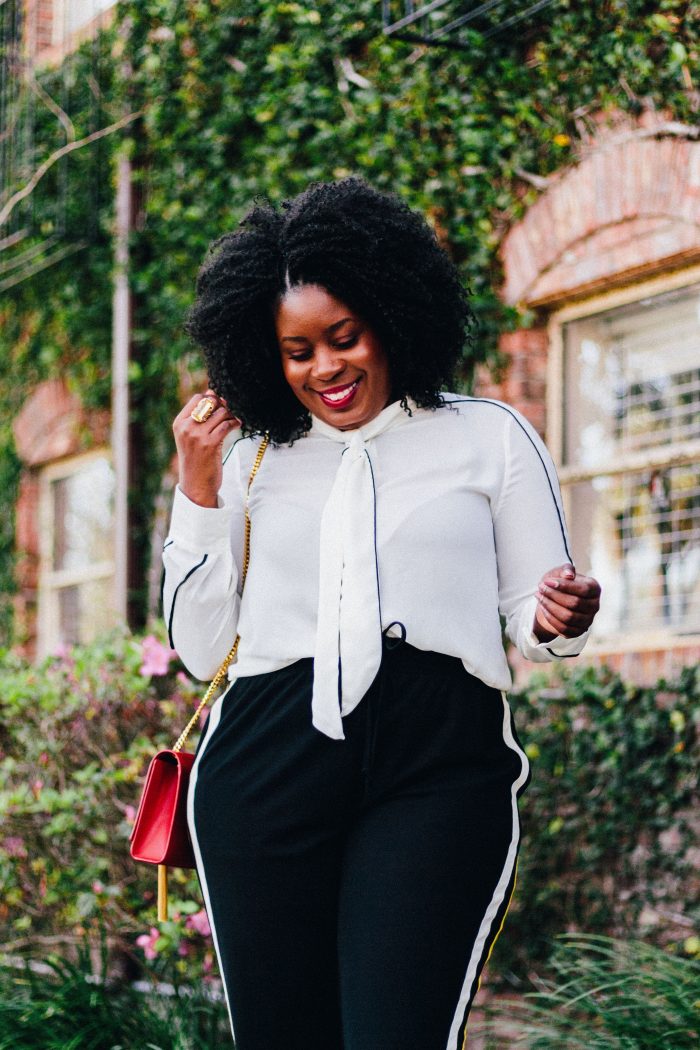 Remember, your personal style choices should tell your audience who you are and where you're going.
Until next time, read a book & follow a dream.
Hugs, Love, & Lots of Confetti!