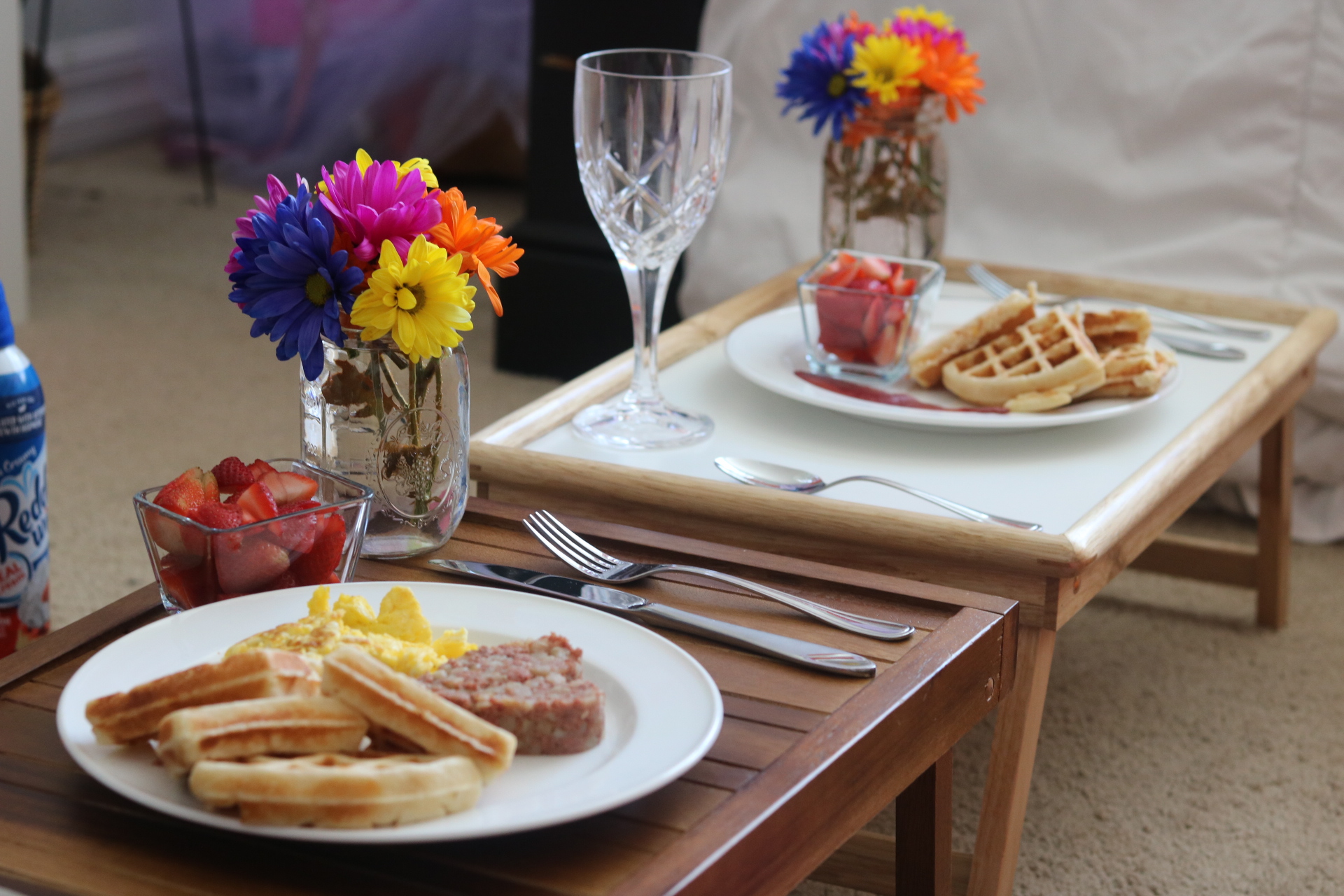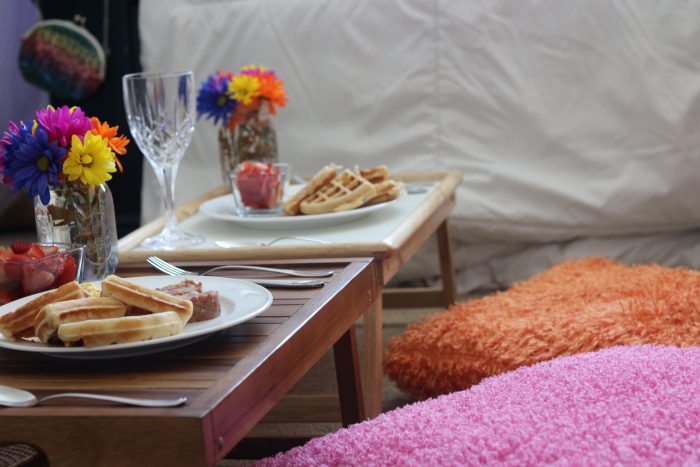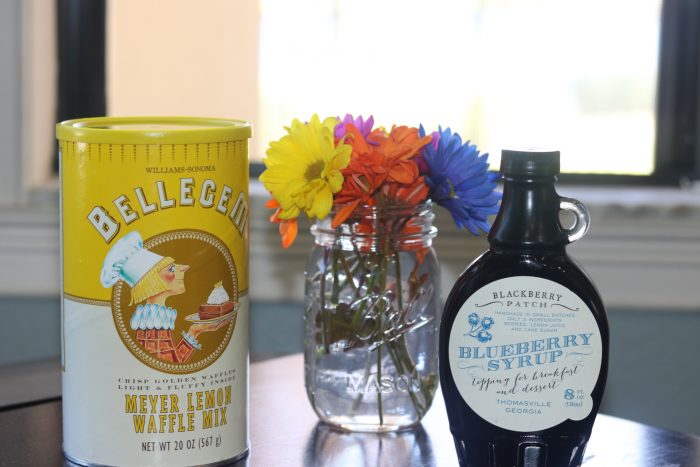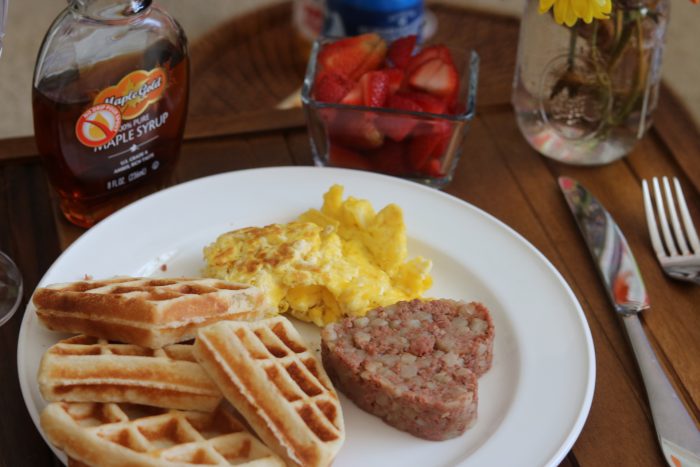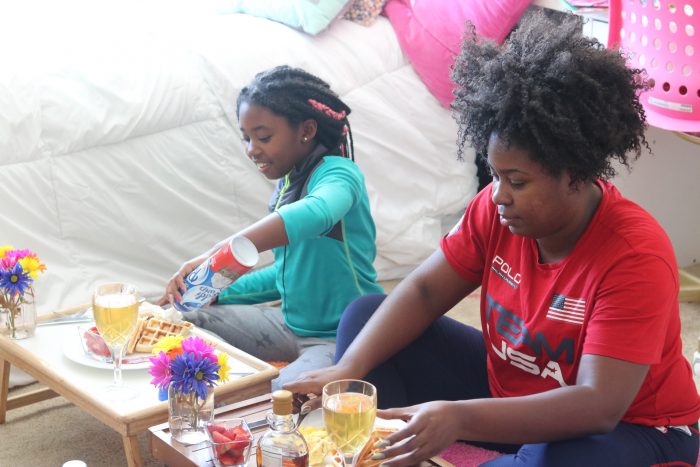 "Listen earnestly to anything your children want to tell you, no matter what. If you don't listen eagerly to the little stuff when they are little, they won't tell you the big stuff when they are big, because to them all of it has always been big stuff." Catherine M. Wallace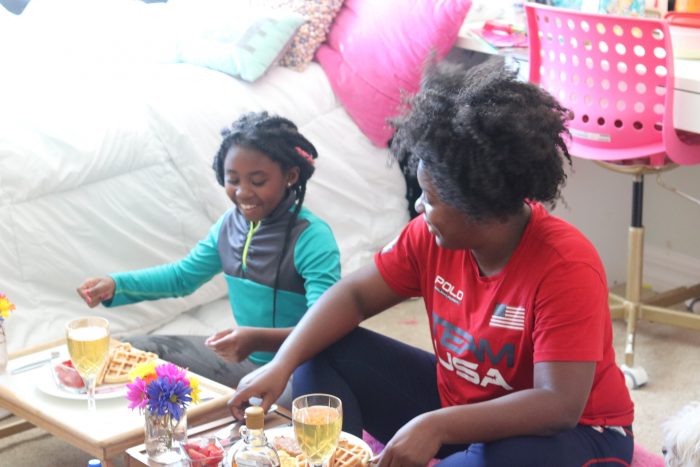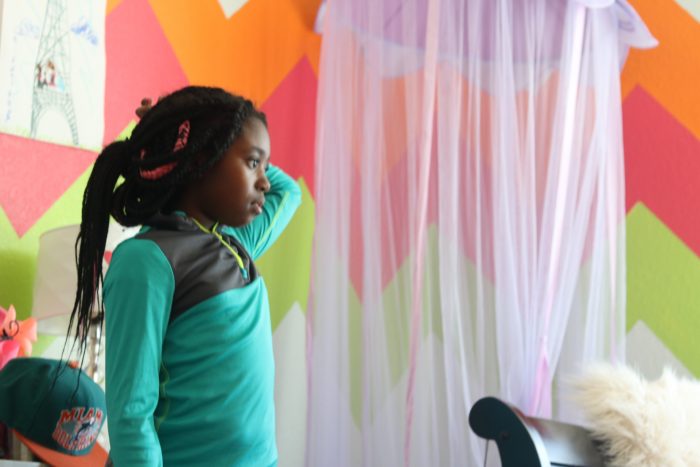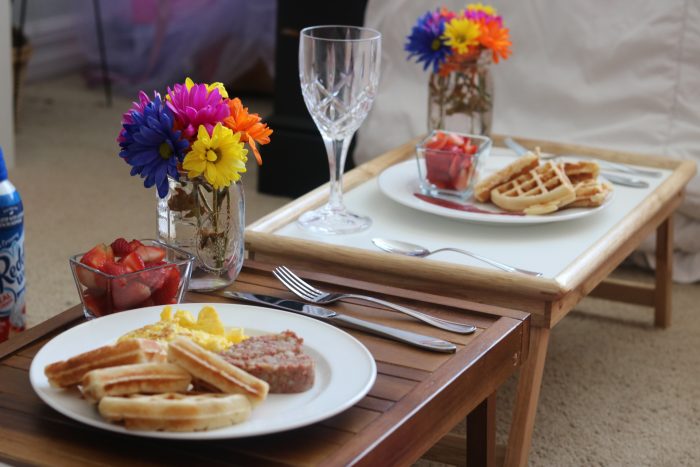 One of my favorite ways to spend time with my daughter is in the kitchen.  The casual conversation, and memories we create are forever #GOALS for this mommy of three. When my mini-me extended an invitation for an exclusive mommy and me brunch date, I jumped at the opportunity. You, Me, Waffles? Of course! 🙂
Amaya is a crafty little lady and the kitchen is no exception, SHE LOVES TO COOK. I'm talking legit iron chef status. She even has the chef's jacket to prove it (courtesy of her auntie who happens to be a chef).
Amaya loves to host decked out "girls only" extravaganza's in her room– thats one of her more passive ways of telling her big brothers that they aren't welcome in her space. See also the shrine of signs she's posted outside of her door vowing to fine them a whopping $250 if they "enter the forbidden premises" w/o her permission–not-so-passive, huh?  Comedy I tell you, straight comedy, but I digress. 
We spent the afternoon  hanging out in her quarters, sipping on apple juice and  noshing on fresh pressed waffles—Ahhhh, Sundazeee!
Oops, did I say waffles? I mean we spent the day noshing on Meyers LEMON Waffles! Trying this Meyers Lemon Waffle Mix added to the excitement, I'm a bit of a sucker for stuff like this. I like trying different waffle recipes, its my jam. lol!  If you watch my Instagram Stories, you saw how much fun we had chefin' it up! If you missed out on seeing us in action, no worries, we'll be doing it again here soon. Just click here, to follow me on "The Gram"!
The waffles turned out to be fluffy and delicious, if I can compare them to anything it would be light airy lemon pound cake. We topped them off with warm maple syrup.  The lemon flavor of the waffles added that extra "sumthin special", especially since its spring and all… lemons and spring go together like Pj's and fuzzy socks.
The boys enjoyed the waffles just as much as Amaya and I. So much so, that we've already made plans to try the chocolate waffles next— got 'em on sale (30% off) at Williams Sonoma. I'm thinking we'll do something fun with strawberries, Nutella and my favorite homemade whip cream recipe—Yum!
Preparing a fun mommy and me brunch is an easy way to spend quality time with your child. As you can see, it didn't take much. Just a few fresh flowers, some mason jars, breakfast trays and of course Black.ish– because every episode leads to endless laughter and great takeaways.  Can't wait to share our next Mommy & Me adventure!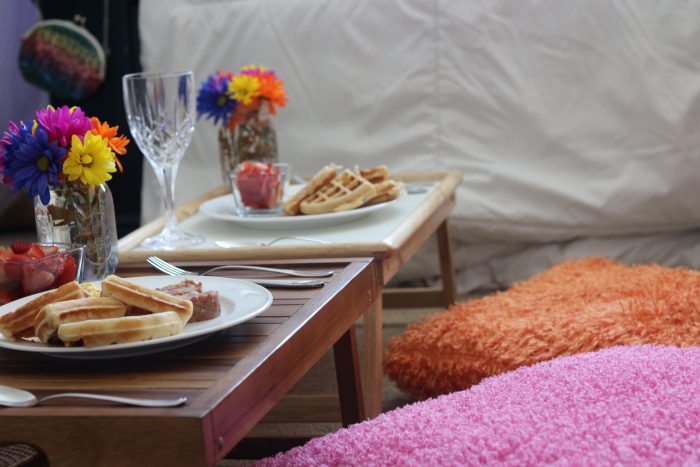 Make magical memories friends...