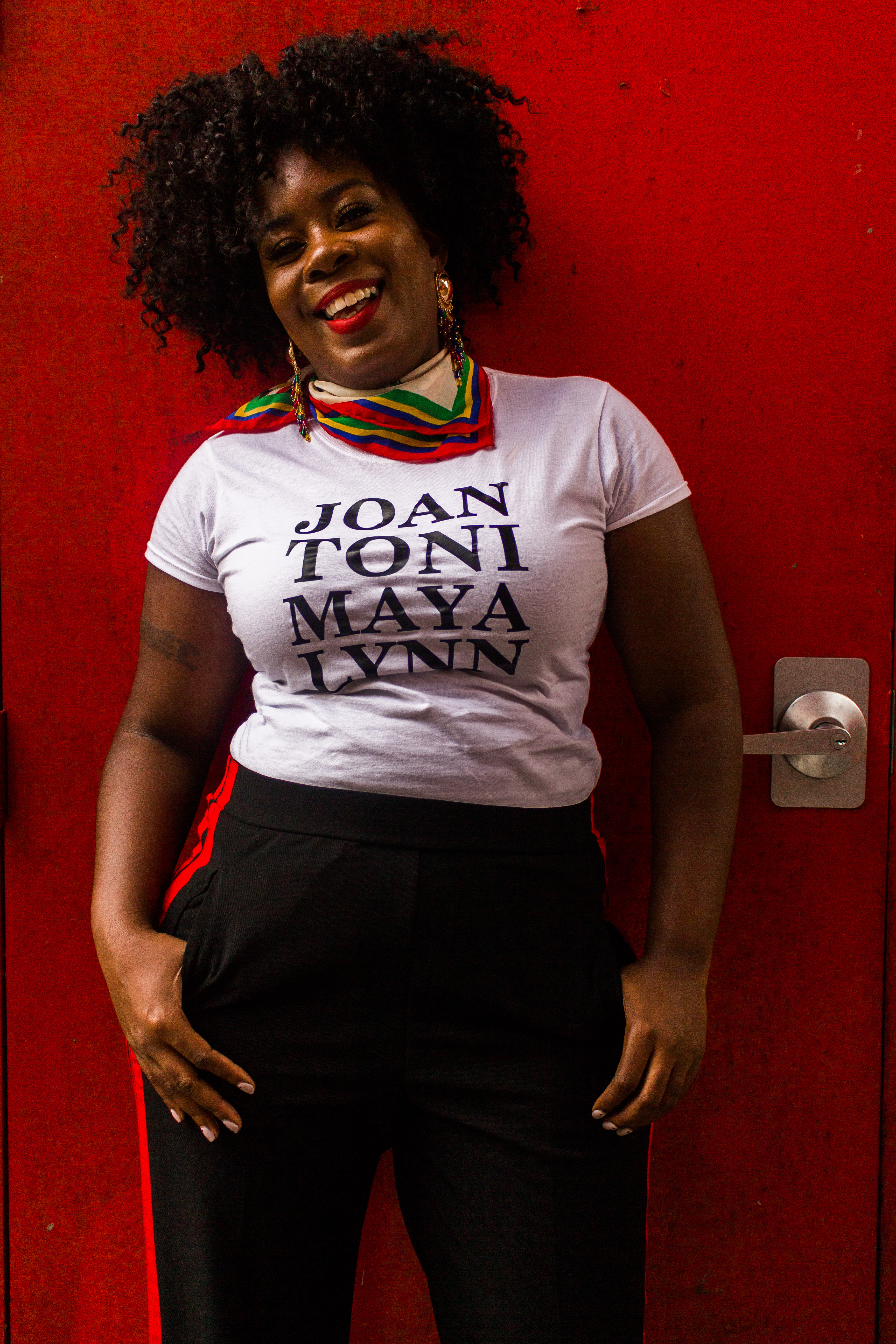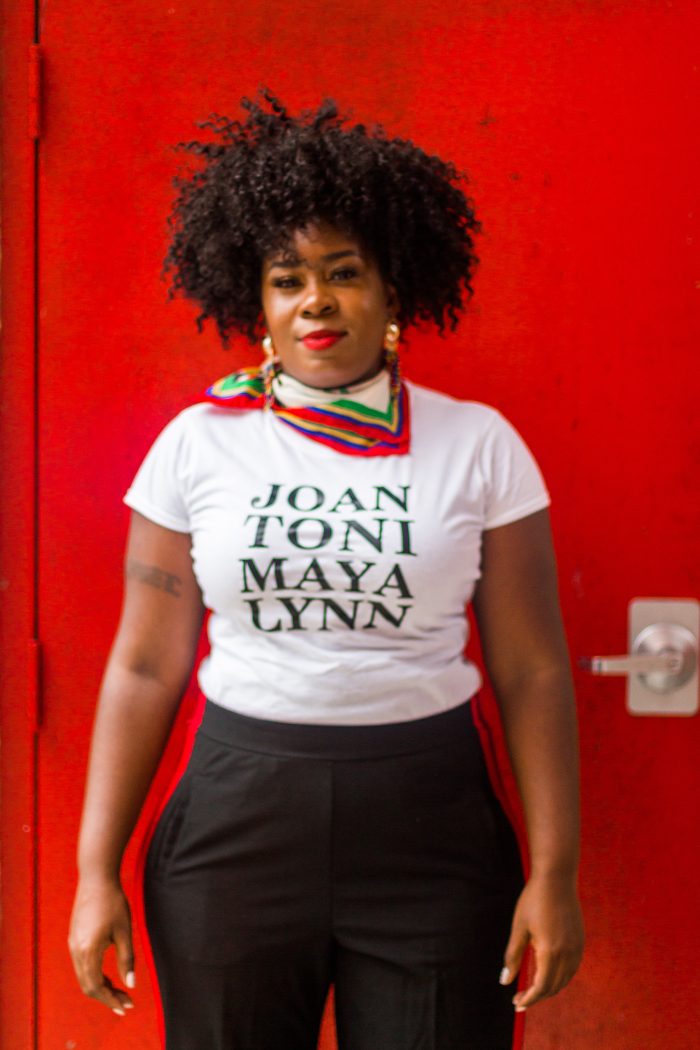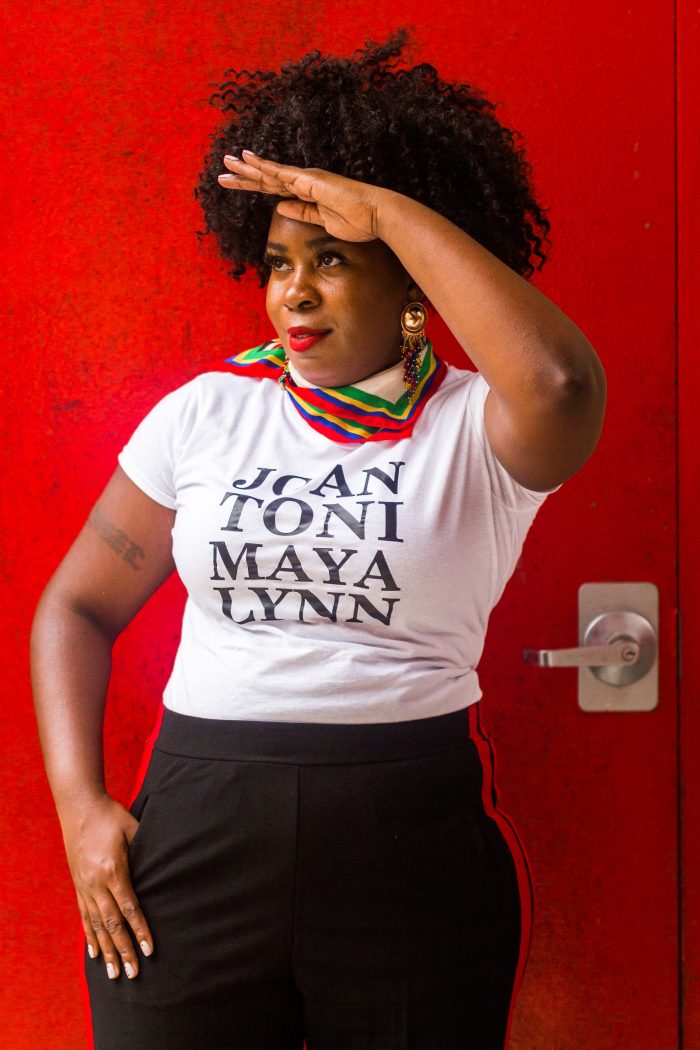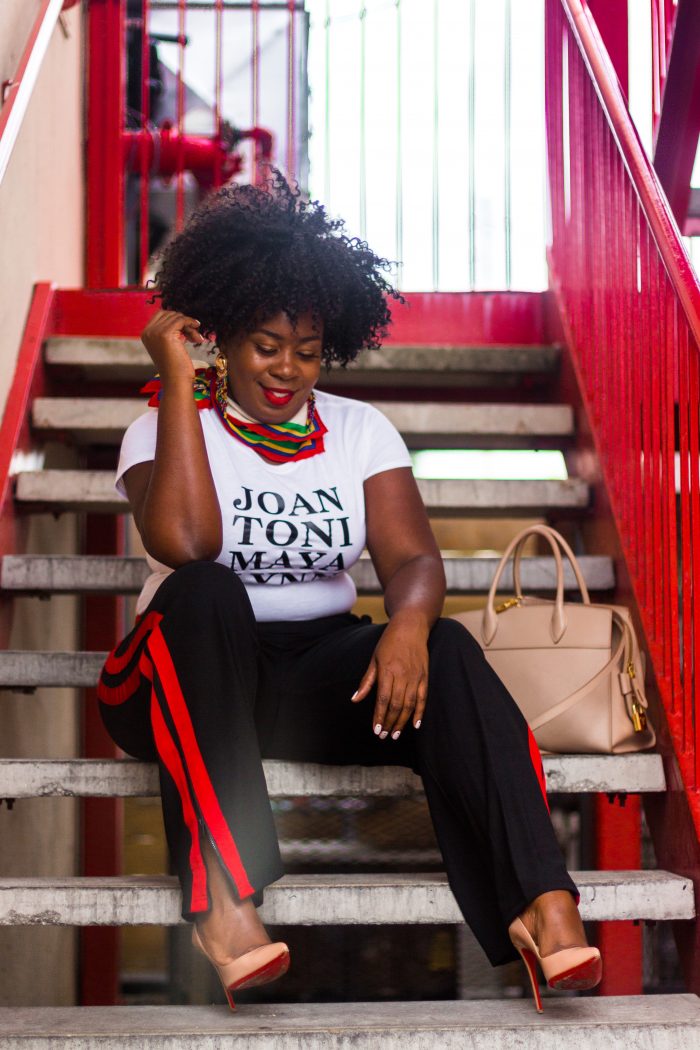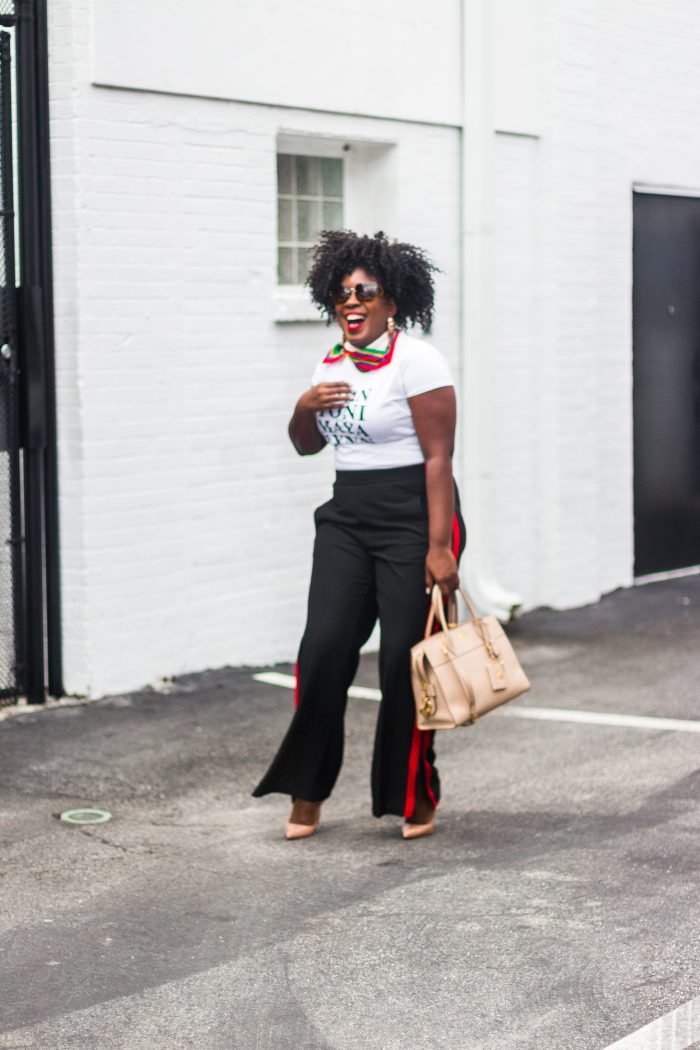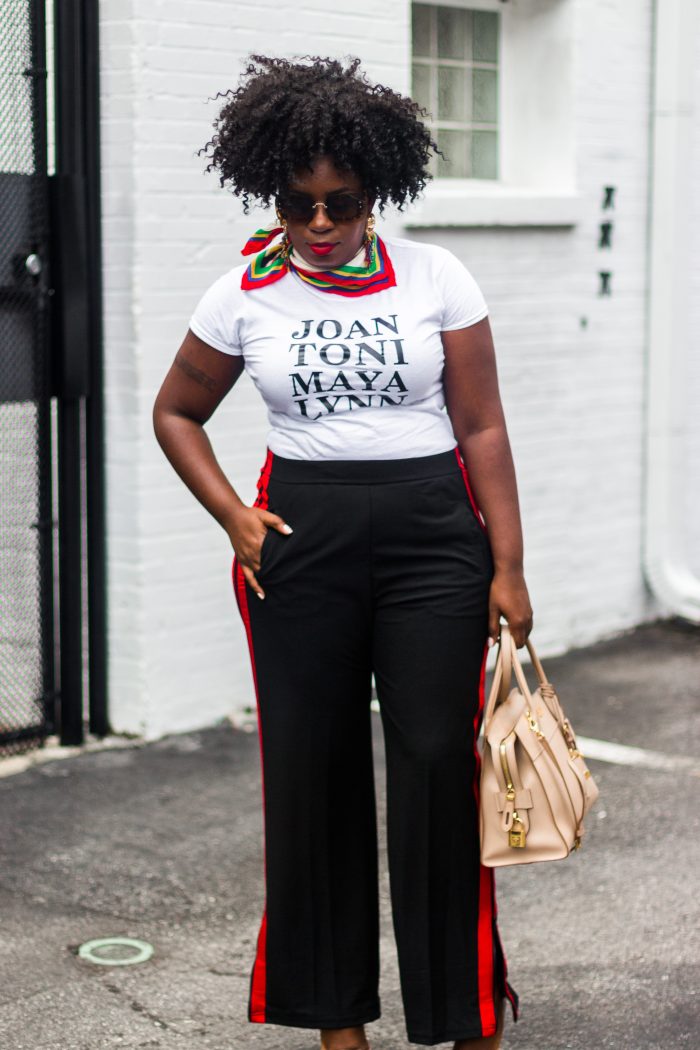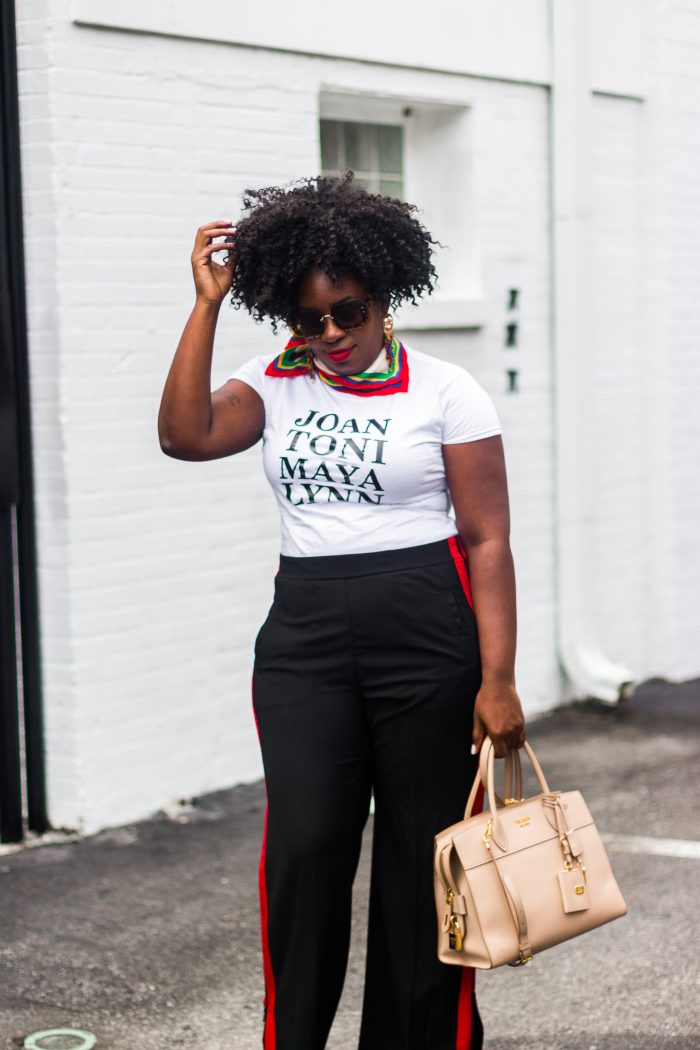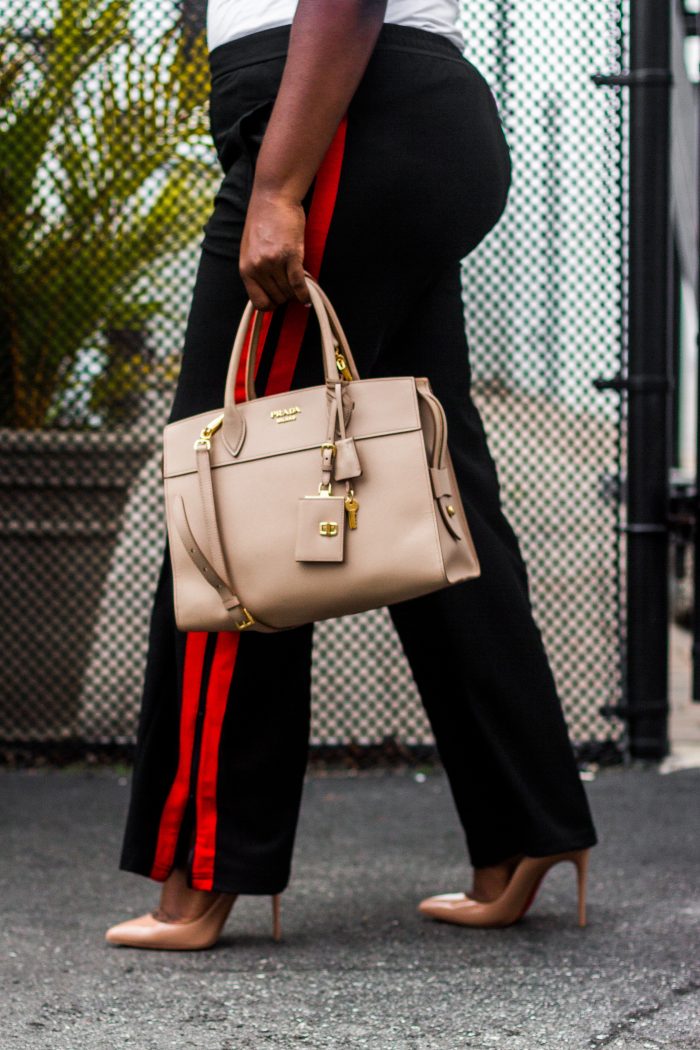 Tell me you remember this epic 2k T.V. sitcom? If you don't, that's totally fine. Just play along and act as though you can appreciate this shirt as much as I do. Girlfriends! Can we get a few finger-snaps, lip schmacks, and maybe even a standing ovation for the Girlfriends (GF's) era overall. I watched GF's religiously with my sisters, years ago. I think they still play reruns of this show late night, at least that's what I've been told. I can neither confirm nor deny that as absolute.
Seeing this shirt brought back so many memories. I'm thankful that social made my awareness of this t-shirt possible. On everything, including my fly a** momma, this is why I rocks with IG. Well, minus their BS algorithms because they be out here trying to sabotage our greatness and stifle our growth. Not cool IG, NOT COOL! 
I was watching my booski Kela's IG Stories when she received her girlfriends t-shrit. Y'all, I fell in love instantly and ordered mine shortly thereafter.  Growing up, I totally wanted to be Joan… a black, successful, career driven BAWSE who totally had her ish together (for the most part, lol). I'm happy to report that I'm currently serving in that very capacity in my life and I'm proud of me for it. Yup, you saw it! I clapped for myself, but hey, we all should from time to time, right? Right!
STYLENotes:
I knew I wanted to style this top with a pleated midi-skirt. BUT, when I saw Kela's look, I had a change of plans as she paired hers with a midi (and she was hella cute in it.) I personally think styling it the exact same would've been wack on my part so I opted to rock mine with these Who What Wear track pants. I've Linked them above. They run true to size for me and I like the fit a lot as they hug my curves without being too snug. I'm so here for the track pants and high-heels trend and I like how this look came together. I substituted my traditional statement necklace for this scarf as a means of incorporating more color as we've all had our share of the red, black and white combo. I found these statement earrings a few months back. I forgot to get a closeup but I got them because the were reminiscent of something that you'd see in a Versace  showcase.
OnLOCATION:
Shay (photographer) picked the perfect location for this shoot. It happens to look much fancier than it is as we're legit shooting behind a restaurant on Colonial. If you're familiar with Lazy Moon Pizza then it's right over in that area (east Orlando). I'm such a sucker for string lighting and when I saw this I gasped at how perfect it was. I really appreciate the simple things in life. Lol. I would wear this look to a brunch date with the girls for sure. The elastic in the pants make "bunching so hard" super easy. Lol!
SN: It was so hot out when we did this shoot.  Often times I batch process my content so I'm known to shoot five looks in one day. When I got to my car the temp was like 102º (Tragic, tragic, tragic!) I thought I was going to melt.  Changing clothes in a car with leather seats in 102º weather is not fun.EVER! BUT, seeing how the pics came out made it so worth it. I hope you all like this look. I wanted to inspire you all to try this trend. It's so easy and chic.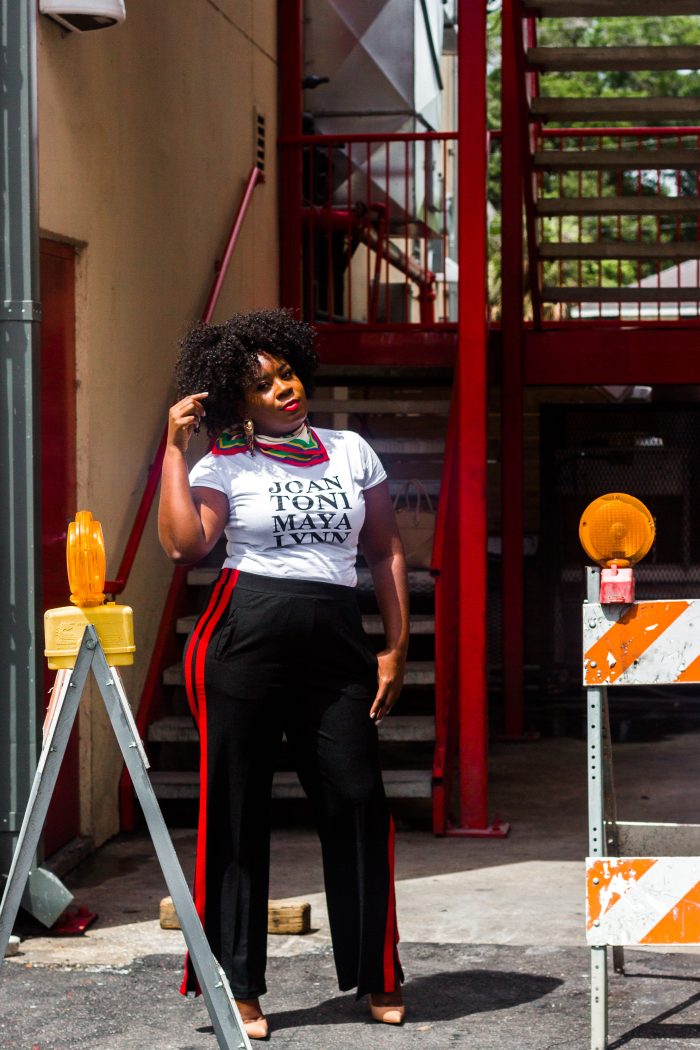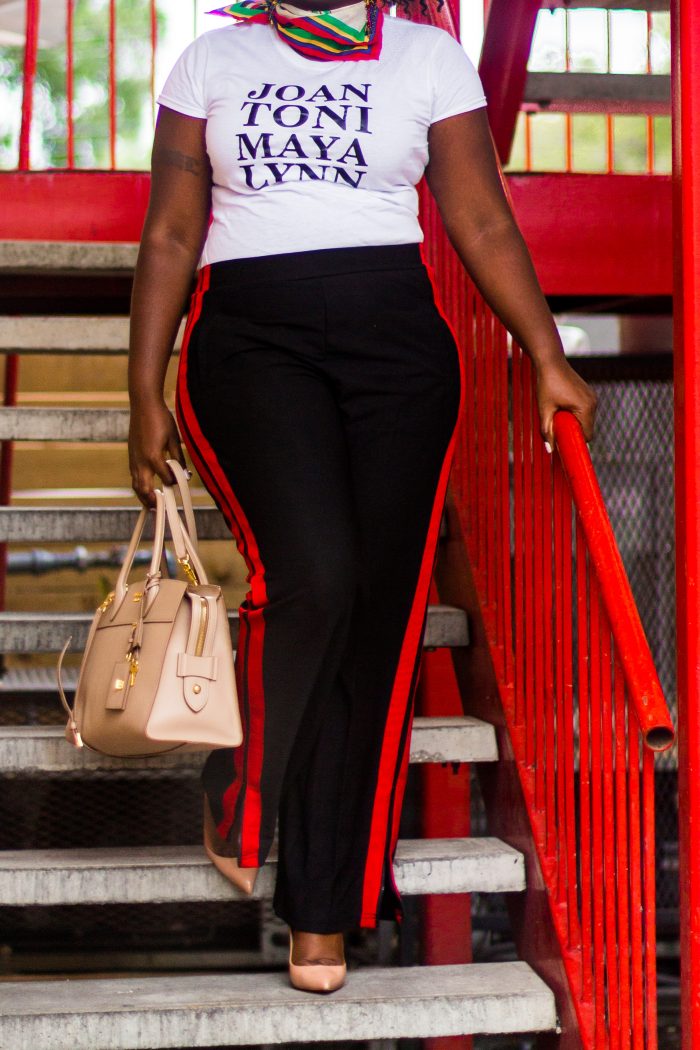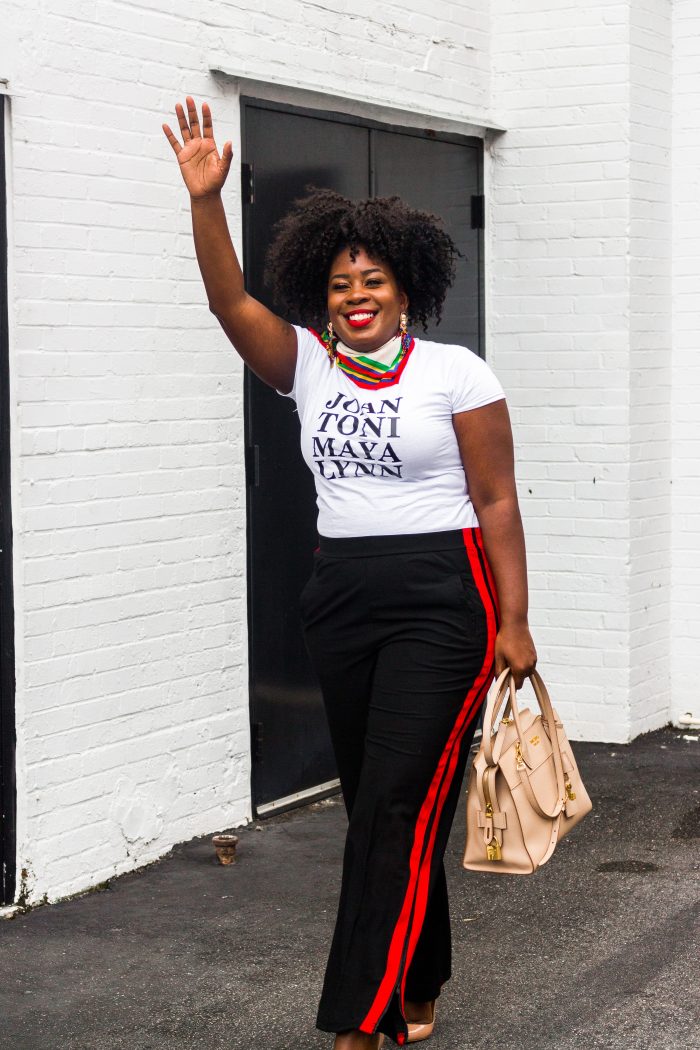 The strong bond of friendship is not always a balanced equation; friendship is not always about giving and taking in equal shares. Instead, friendship is grounded in a feeling that you know exactly who will be there for you when you need something, no matter what
LifeSTYLE Notes:
I'm so very grateful for the gift of friendship. I have to openly confess that I don't think I've been a quality friend as of late. I've been so wrapped up in all that I've got happening that I haven't spent the quality time that I'd like to spend with my girls and my hubby (who falls short of being a girl— but makes up for that heavily by being my FRIEND, Lol). I'm committed to doing better. I've had a few care packages that I've been intending to send and they are just sitting around collecting dust. I managed to miss sending gifts for birthday's and milestones, always with the intent to do it later. **Insert sad face here** as later has yet to come around. I really don't like that about myself. I want to be as awesome and available to my girlfriends as they are to me. I know that kinda goes away from what the quote above says. However, I feel that giving is also an expression of caring and I want to give MORE. Cheers to being a better friend in the days, months, years ahead. I truly wouldn't be the women I am if I didn't have the support that I have and I owe much of who I am to my support system of family and friends.