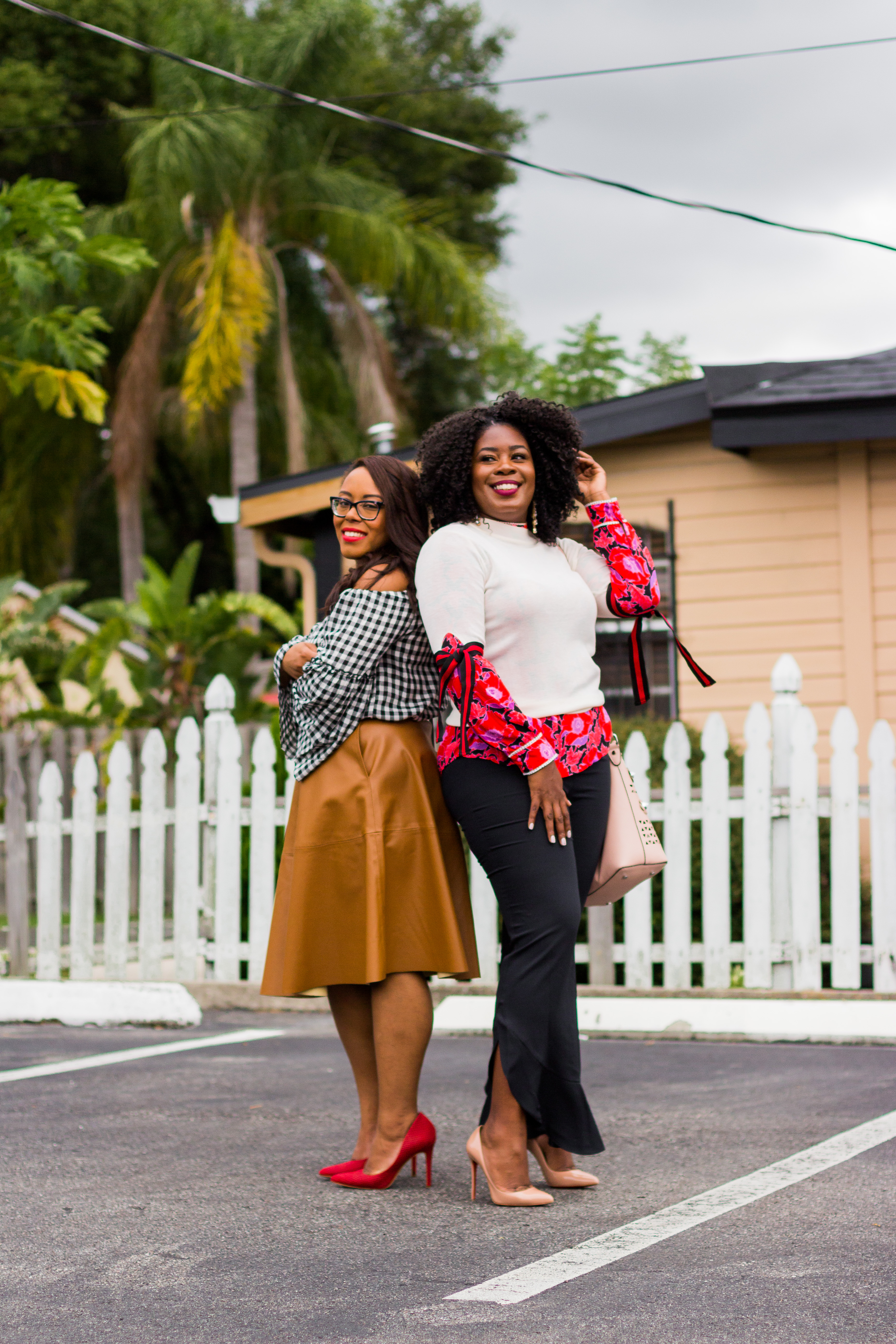 If you're like most women you're obsessed with Target. And if you're like most Bloggers, you adore Target's coveted Who What Wear brand.  I appreciate the Who What Wear (WWW) collection because it's easy shopping. It's a one stop shop for trendy, fashionista approved clothes. Can you say "InStyle" In-store? Yo… I'm so here for it!
If you weren't a fan of the 70's era, you're probably not feeling the trend report this year as it's all about exaggerated sleeves (cue the ruffles, baby!) Track pants, extremely long wide-leg pants, turtle necks, embellished tops, beaded denim, fishnets, lace, wide-leg pants suits, mom jeans, and the iconic mules and block heels (that I personally LOVE.)
I tend to like trends, not that I follow them religiously as I don't. But my point is that often times when I see something on the trend report that I LOVE, I'm likely to buy it because I LOVE IT.  With that in mind, I know that trends change frequently.  Thus, I don't spend a ton of money on trendy pieces. That's another reason why I love WWW. The price point is perfect for my budget. If you're a gal with versatile style then you can totally relate.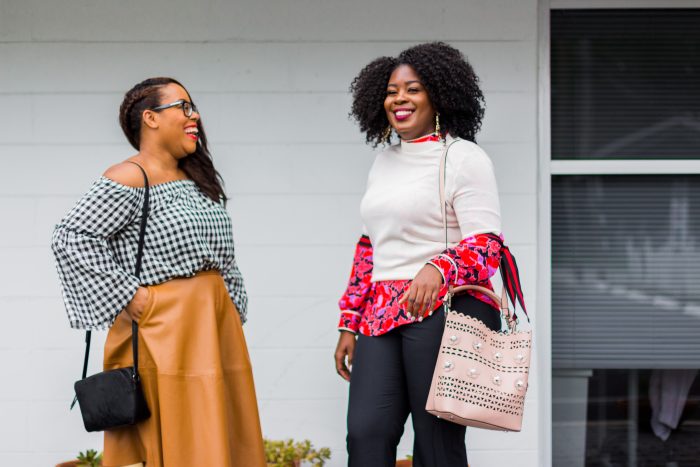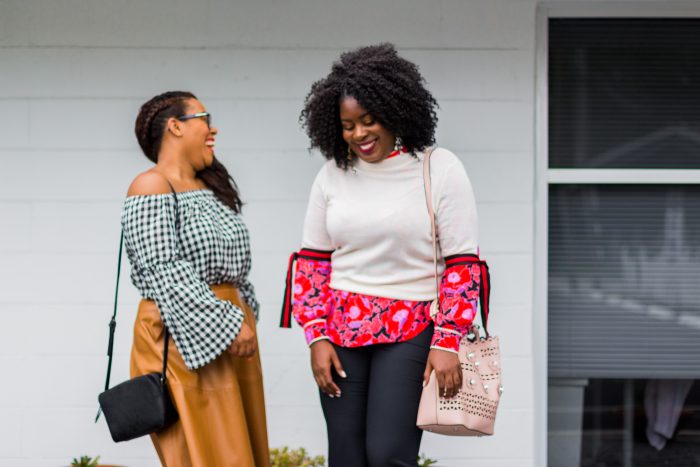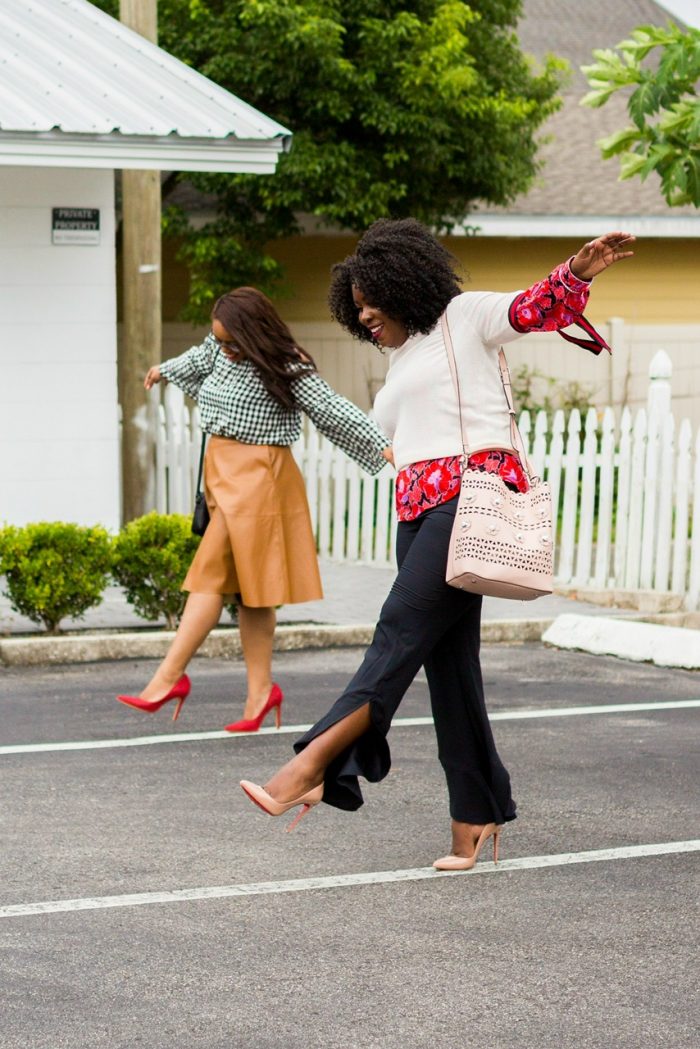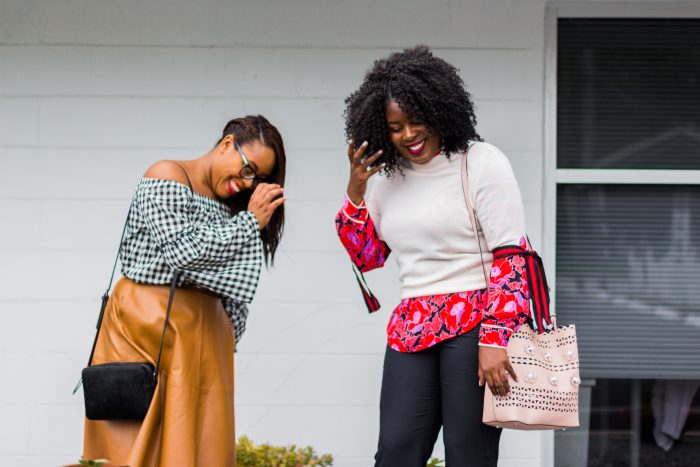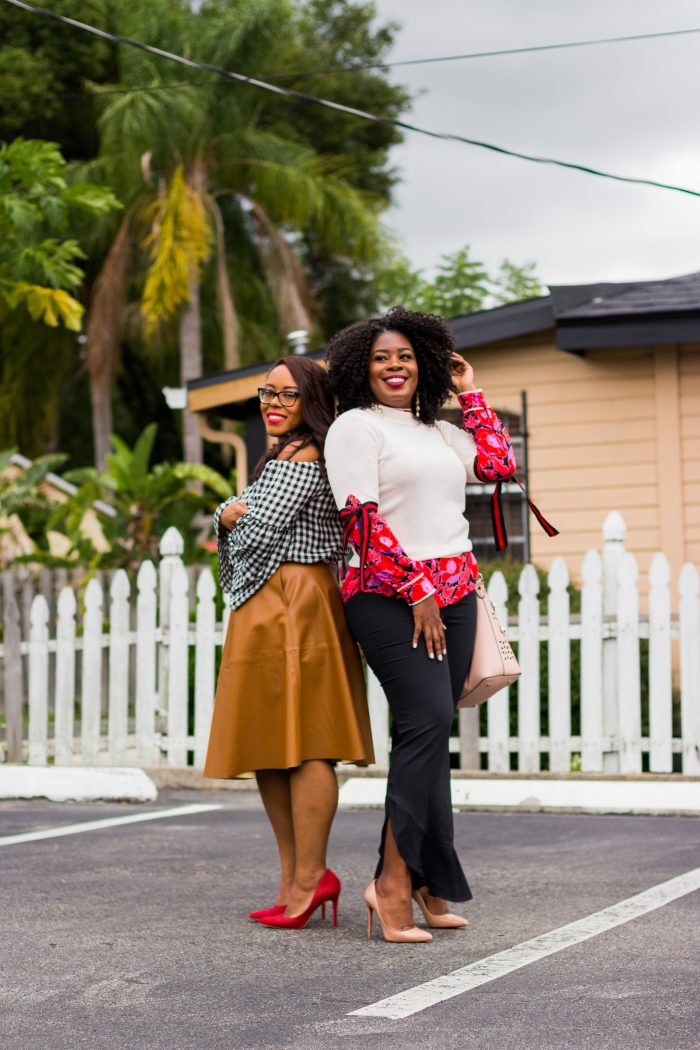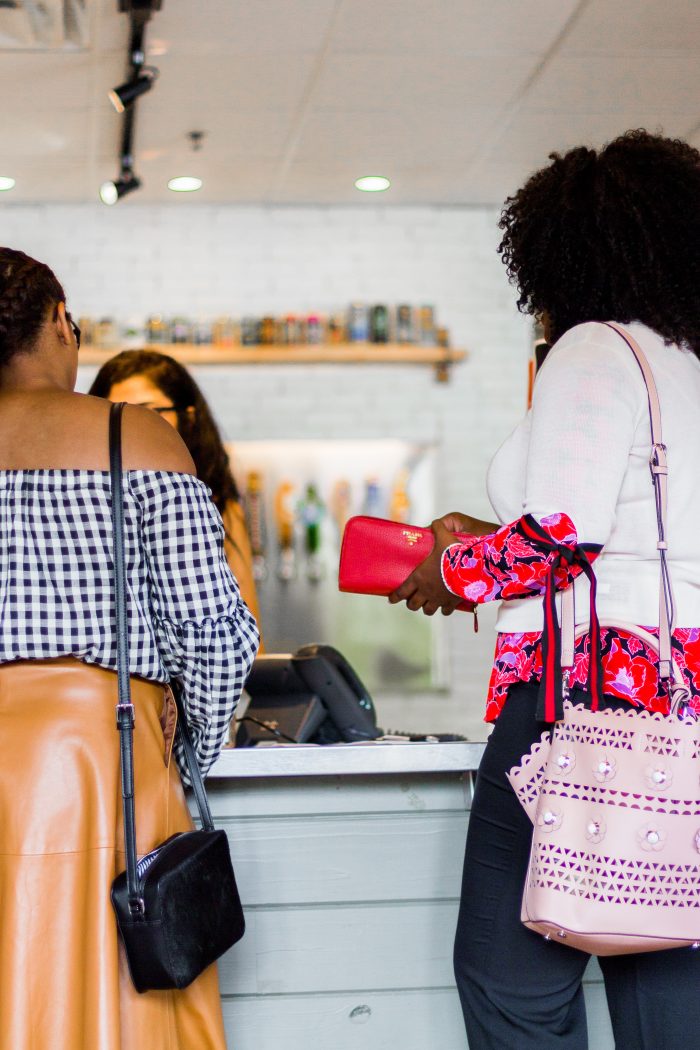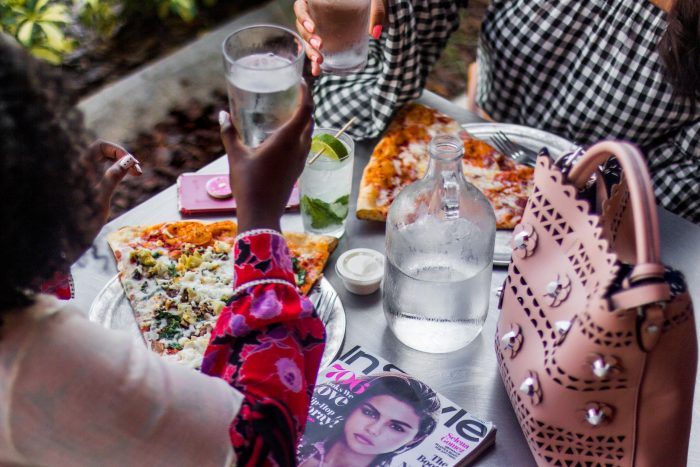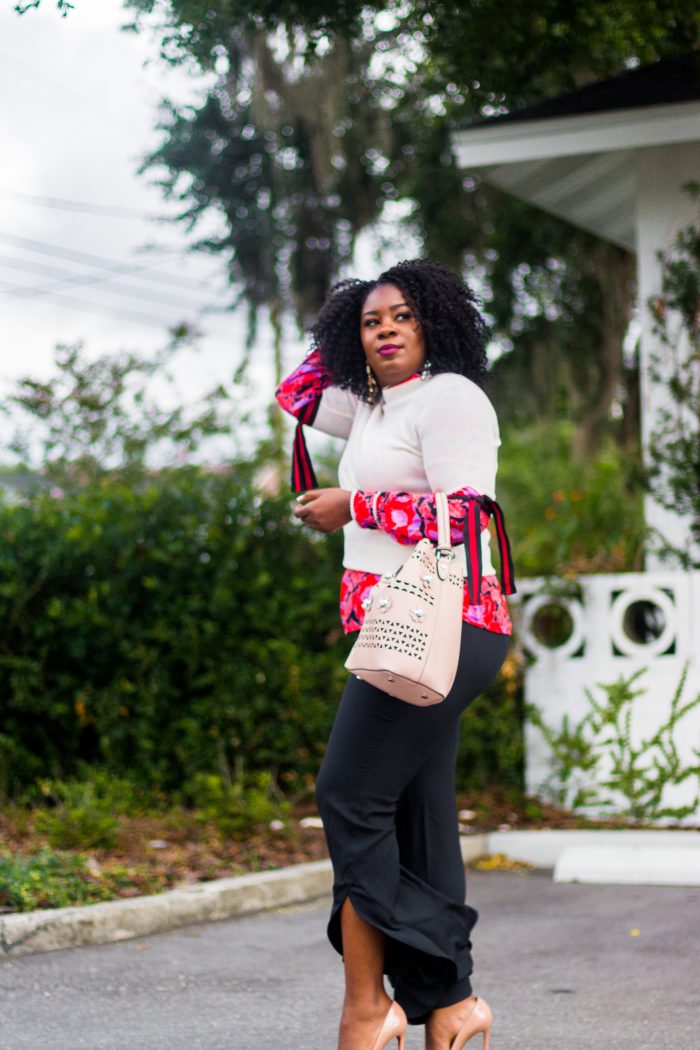 Recently, I shared an Instastory featuring WWW pieces that I'd purchased and planned on styling. When one of my local blogger buddies, Bianca (of biancadottindotcom) asked if I wanted to partner with her for a style collab I said "Yes, of course!" I mean, collaborating with other women and wearing cute clothes while doing it will forever be my jam. I hopped on the horn and scheduled a shoot with Shay (photographer) and BOOM!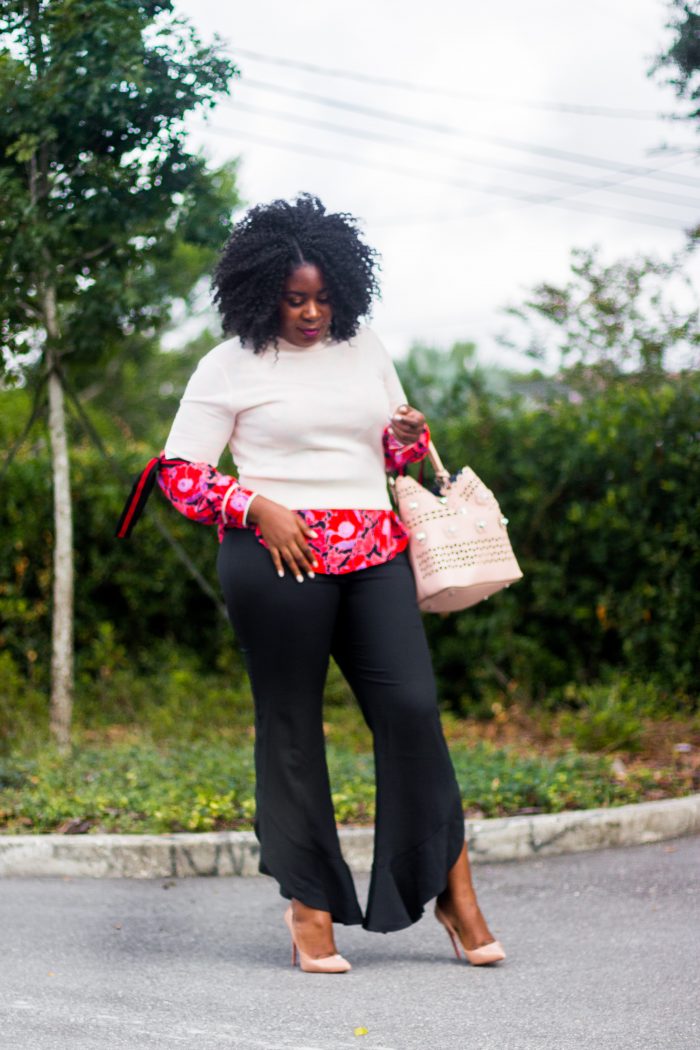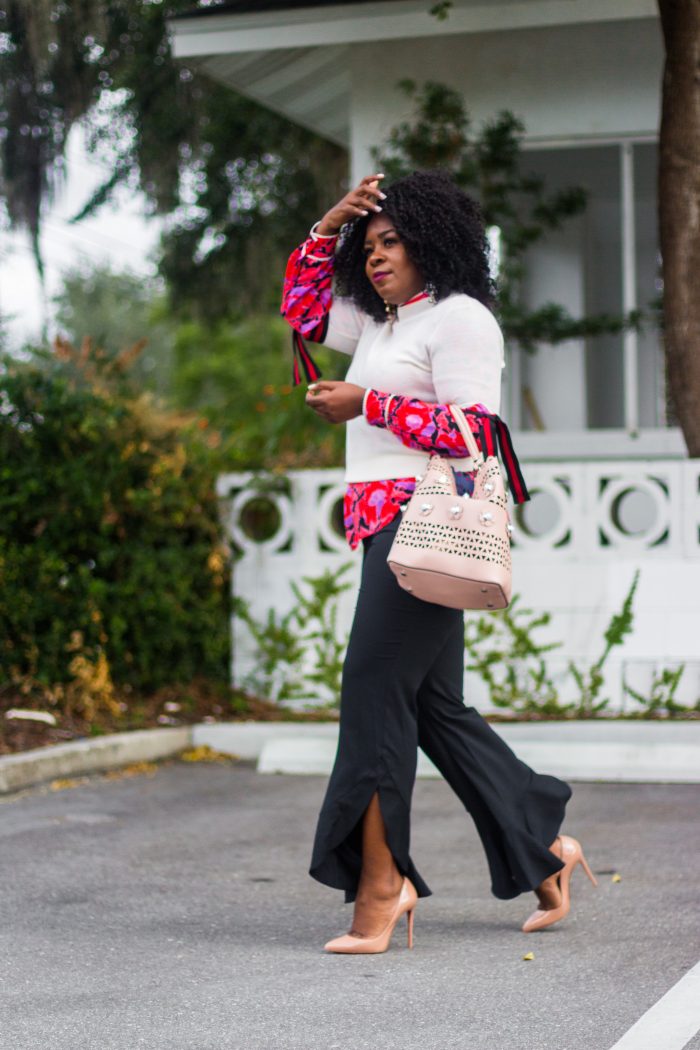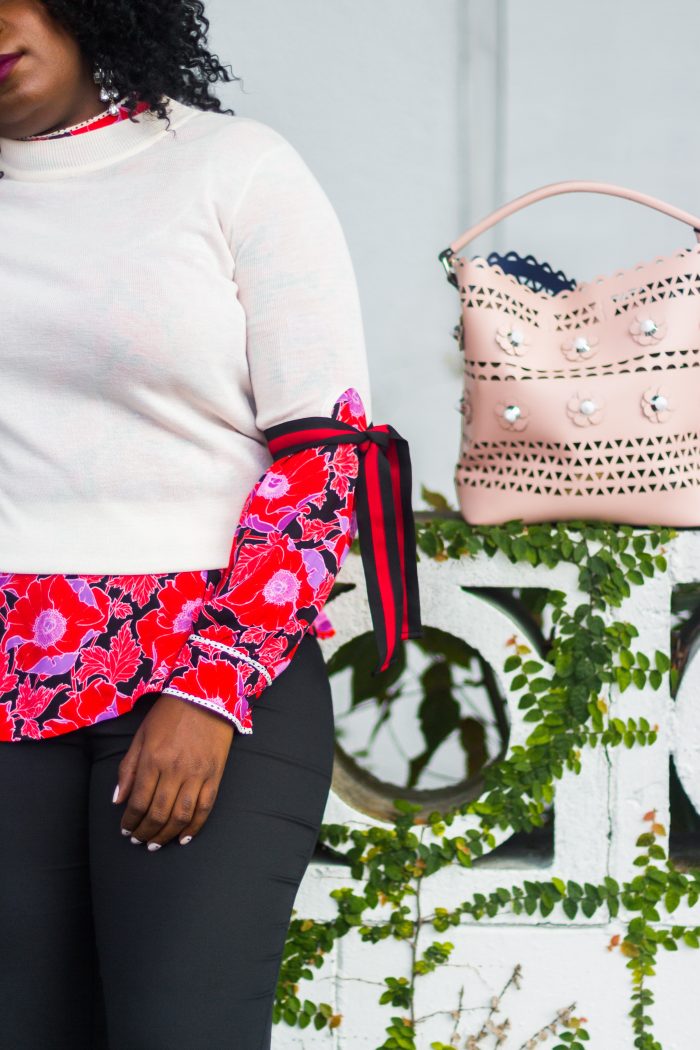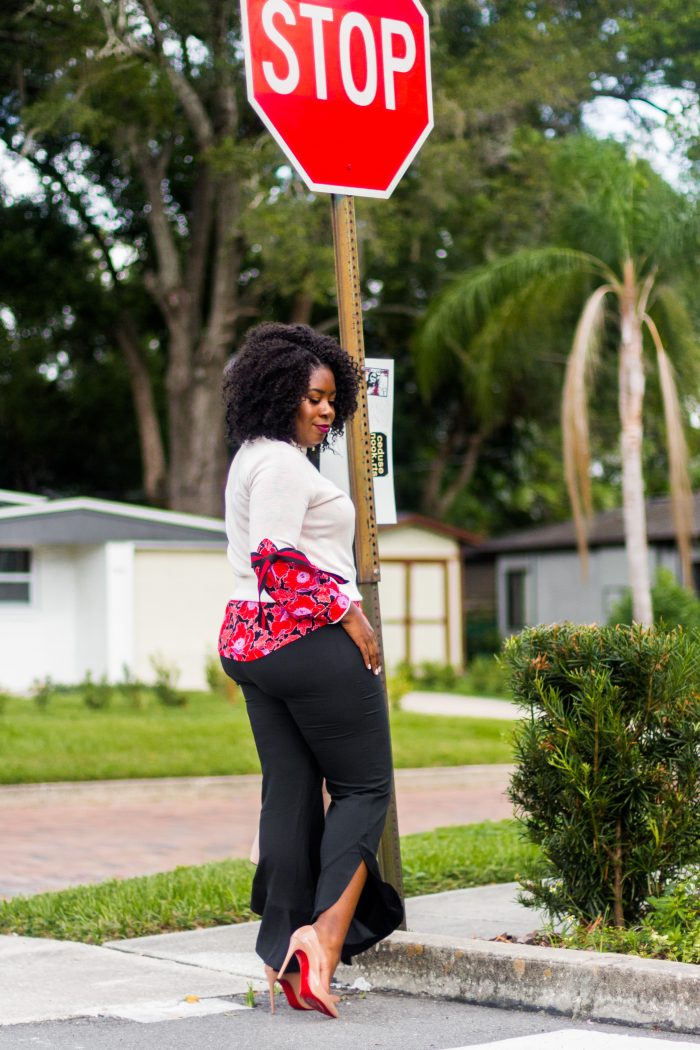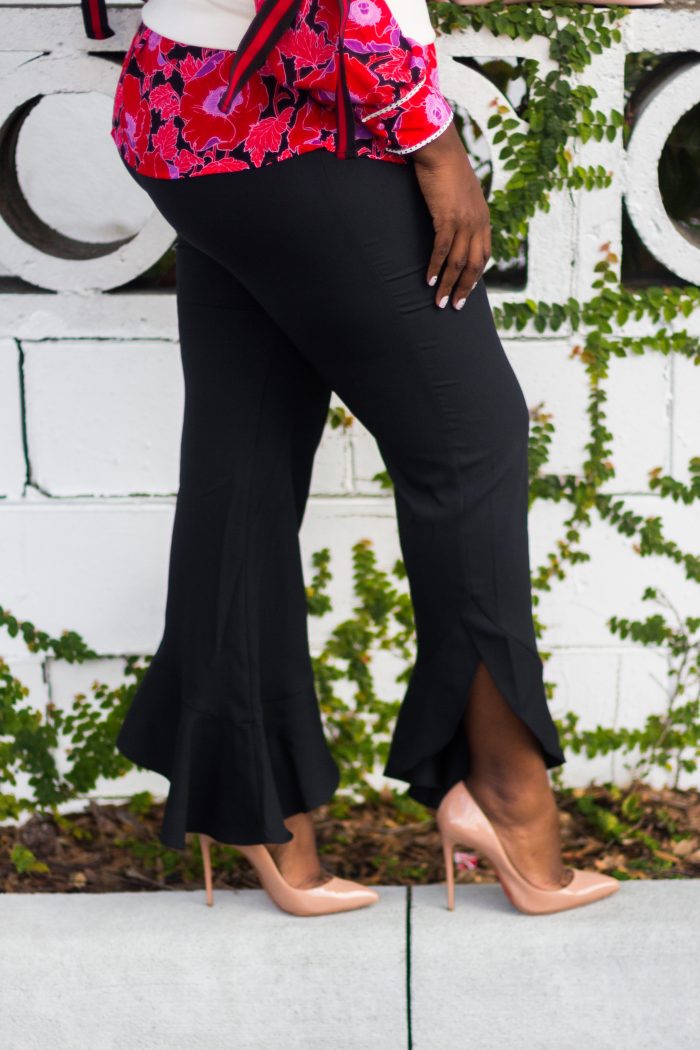 Originally, I'd planned to wear track pants for the style collab (as I'm a huge lover of any fashion that's both comfortable and equally as cute). When Bianca mentioned that she was leaning toward wearing the track pants I decided to take a different approach. I was torn as I was also considering wearing this newly released patent midi-skirt, with a black and white top that I purchased on a random Target run. As you can see, these partial ruffle bell-bottoms won the battle. I absolutely ADORE them! Funny enough, neither of us wore the track pants.
As for the ruffle bells pictured here, they're so edgy and fun. If you're a little style conscious, they may seem off-putting at first look, which makes them perfect for a blog post. Anytime I see pieces like this, I always see it as a great opportunity to share some style inspiration. A lot of times we can see things hanging on a rack and think to ourselves "What are those!" Then, weeks later we see someone wearing the very same piece (or similar) and think "Oh, that's actually cute!"
The heels elevated this budget-friendly look by elongating my legs which made my build look slightly leaner. I personally liked rocking these trendy bells with heels, however, you can certainly pair them with embellished flats or a pair of trendy mules as well.  AND, since we are on the topic of mules. Have you laid eyes on these Rebecca Minkoff Mules, yet? I spotted them during my visit to (the original) Nordstrom, when I was in Seattle. They are life in a shoebox, aren't they? I NEED!
I like working with layers and prints so I figured I'd have some fun with combining the two. This floral blouse is beautiful on its own and it doubles as a layering piece. The colors are Ev.er.RY.THANG!. Purple is my favorite childhood color and red is one of my branding colors so I couldn't resist. I had Shay capture a close up of my nails and shirt as I wanted to show y'all how perfect the black and white dots (on the trim of the shirt) paired with my minimal nail art. I knew y'all would appreciate the details. Besides, it was super fun directing the shoot and coordinating the theme for the video. I think I may have a skill in that area… ***Insert thinking emoji, Lol! I've linked everything that I'm wearing below.
It was so much fun working with Bianca. She's hella chill. Didn't she look so adorable in her Gingham Top! Also, I love her tresses. Definitely "gone with the wind fabulous!" For this style collab, she rocked a patent leather midi skirt with a pair of court toe pumps. I like how she incorporated the pops of color with her bold lipstick and the fun red pumps.  I love a good red lip and she wore the hell outta this one.  I'm so happy we were able to come together for this awesome collab featuring a brand that we personally love and wear often.
Bianca is such a sweetheart and joy to be around. Head over to her beautiful blog space to check out her catalog of content for some lifestyle inspiration and to get the deets on her look.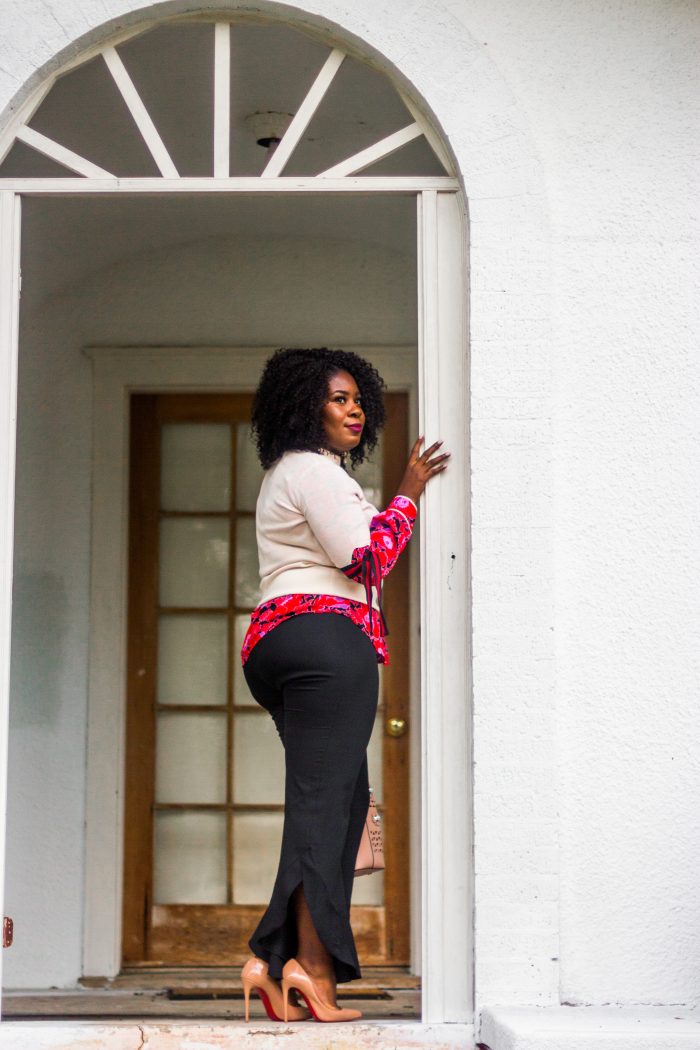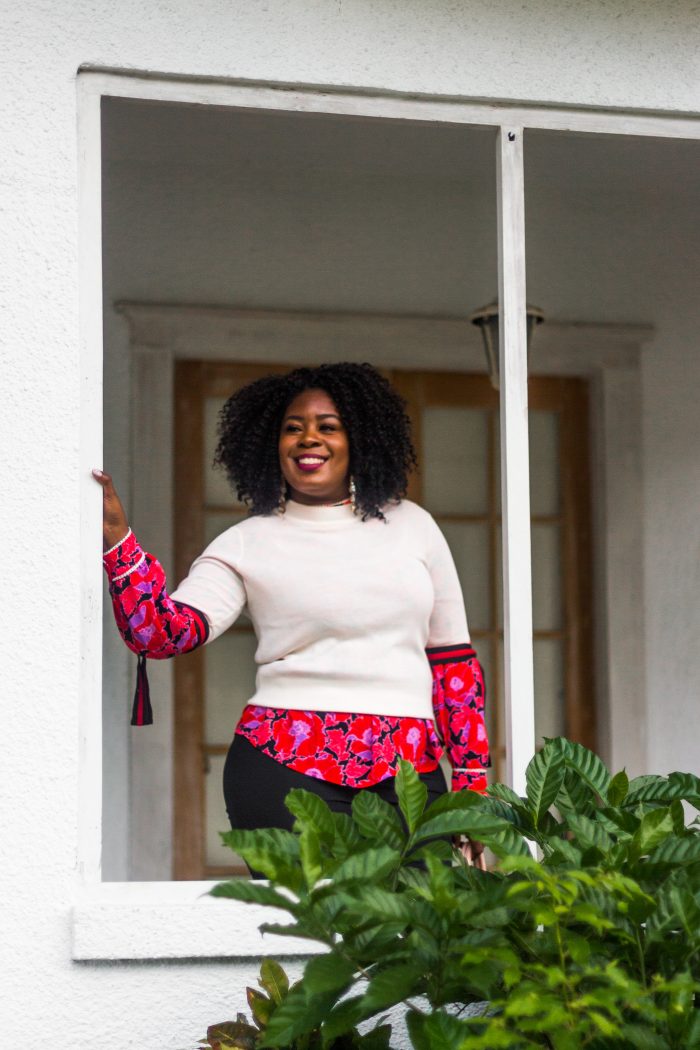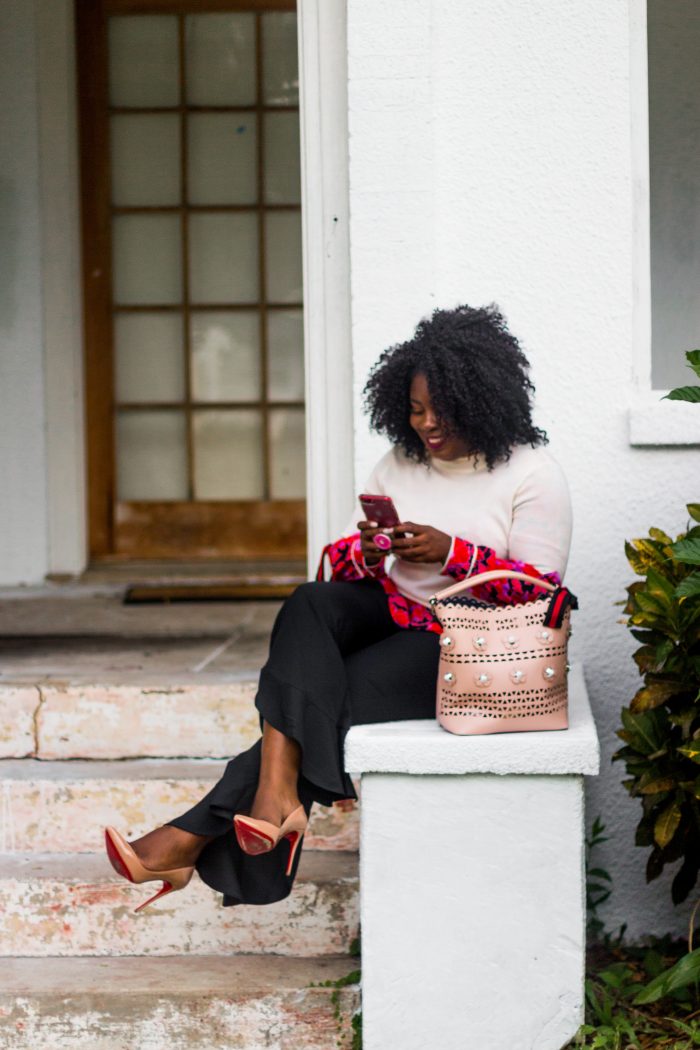 There is no recipe, there is no one way to do things — there is only your way. And if you can recognize that in yourself and accept and appreciate that in others, you can make magic.