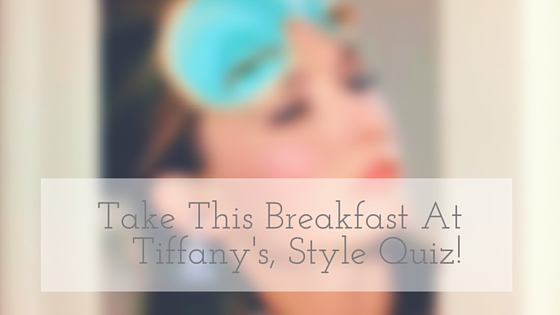 Ice cream, Popcorn, + Breakfast at Tiffany's has long been part of my PMS Starter Kit. There's something about that film that just resonates with me, I'm certain it has much to do with Holly's style throughout the movie, it's simply exquisite! I figured it would be fun to assemble a quiz for the "Holly Golightly" lovers in the world, to test their style stalker abilities…. in the real world stalking is BAD, but when it comes to style spotting, it's totally acceptable!
Are you a lover of Holly's style as well? We're you in tune with all of her glamor and exquisiteness? If so, let's see just how much you were paying attention. Take this cute quiz and yield for your results.
Whether you're a novice or a master style stalker, your results are bound to make you laugh. Also, comment below so I'll know how you did!
Toodle-oo Dahling!