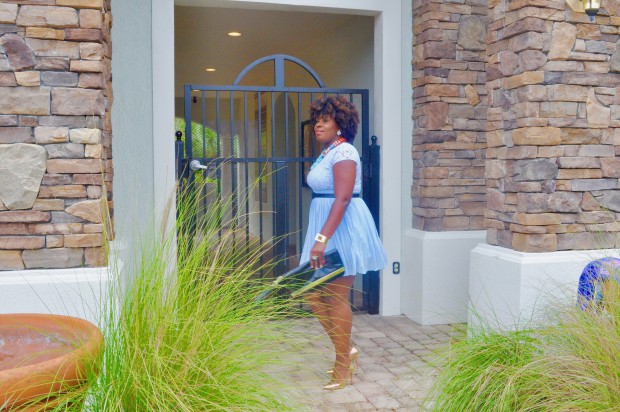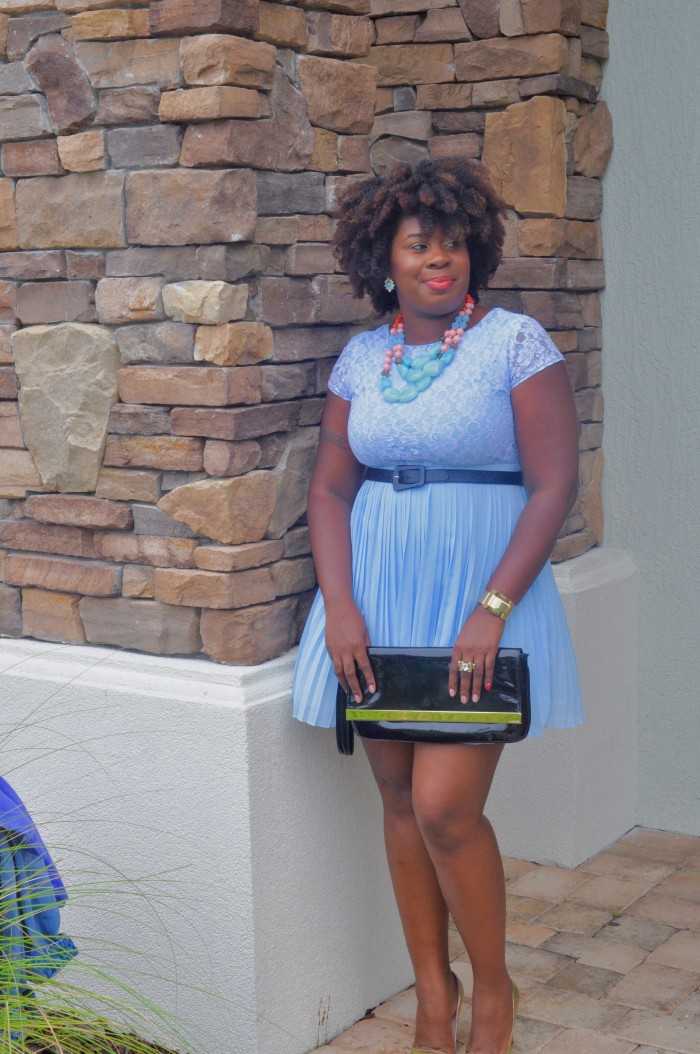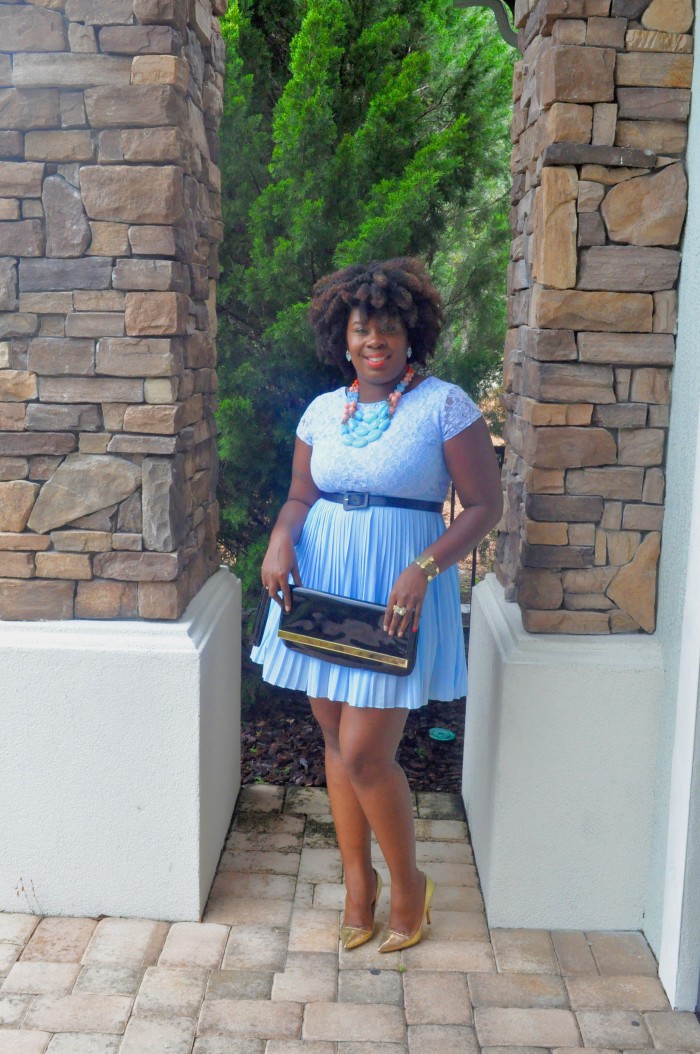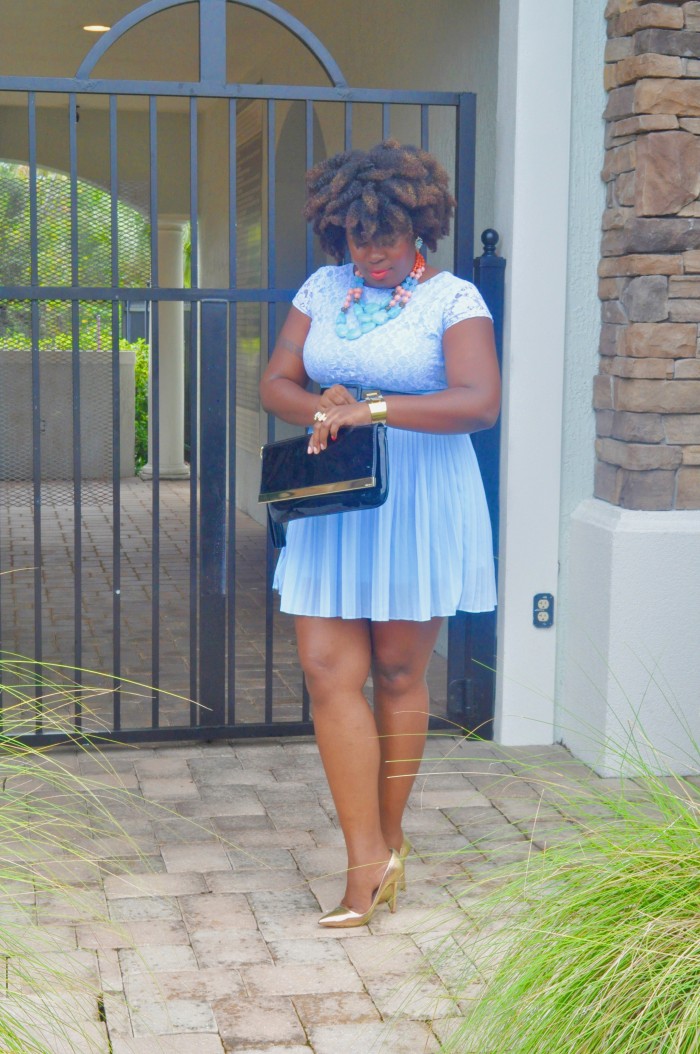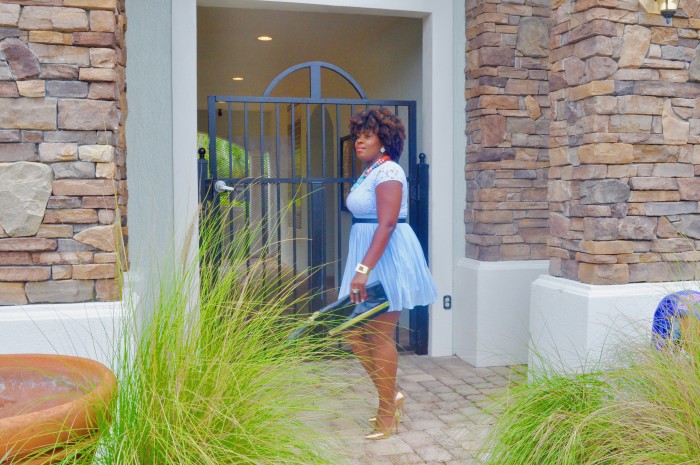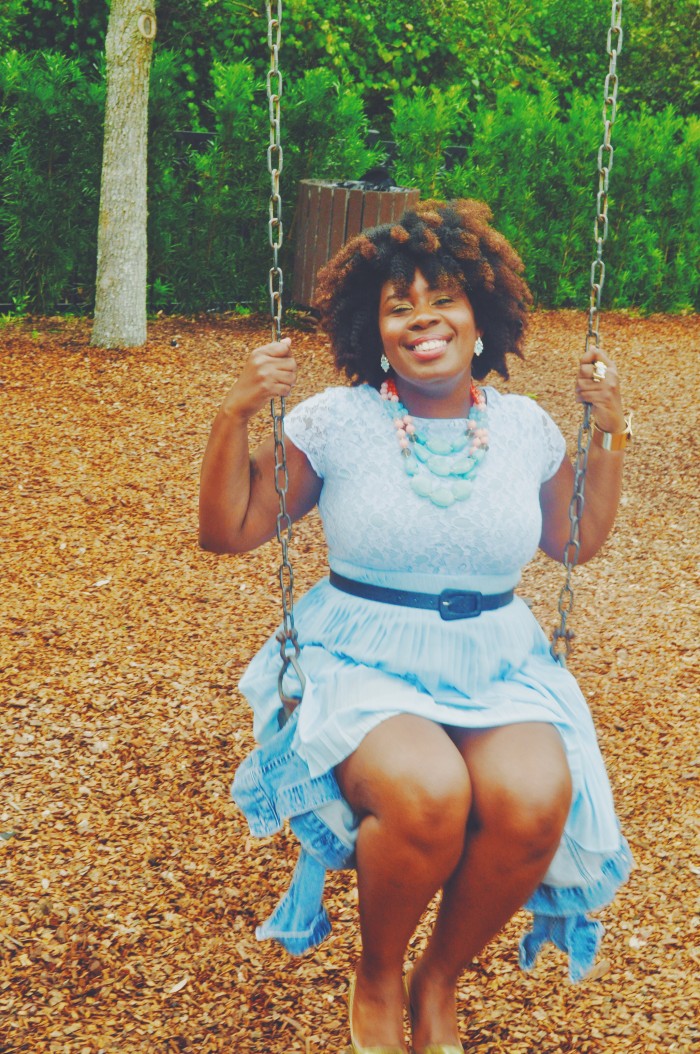 So, today's post is all about making the best of what you have. I've adapted this way of thinking recently, and it hasn't been easy. However, it has been fun! Bottom-line is I'm not in a place, financially, too splurge as I once did. I'm committed to focusing more on saving money, recovering from debt, and starting my own business.
Thus, a lot of my style posts will be centered around pieces I already have in my closet, or something I've acquired during an out right ridiculous sale! 🙂
Today, I'm sharing with you all how I styled my $16 dress. I purchased this piece a while back, and it's held up pretty good, as I've washed it quite a bit. I decided to pair this low-cost purchase, with a few mid-range pieces, to achieve a rather high-end look.
Here are the deets!
The Breakdown:
Periwinkle Dress: Francesca's- $16
Bracelet: Target- Oops, I don't remember the price
Statement Necklace: Francesca's- $12
Pointy-toe Court Shoes: Kate Spade- $198
Clutch- Nine West- $68
It's also important to note that these items were all purchase at random times, day's, months, and even years apart. However, because all of the items are  timeless, and multi-functional, they mix + match well together.
Always remember, it's not about what you wear, it's how you wear it!
Wishing you all a blessed and prosperous day!
"Develop an attitude of gratitude, and give thanks for everything that happens to you, knowing that every step forward is a step toward achieving something bigger and better than your current situation."