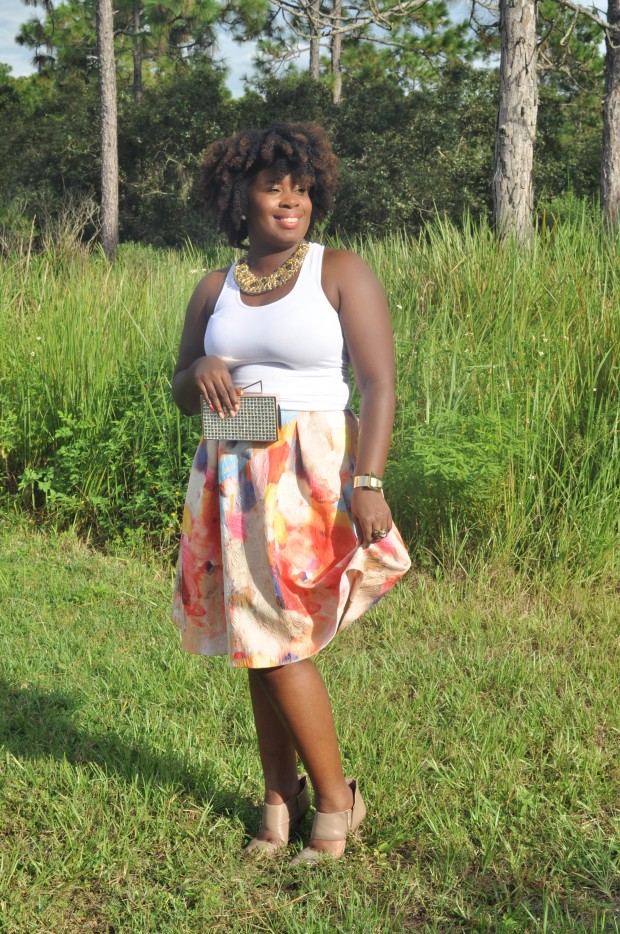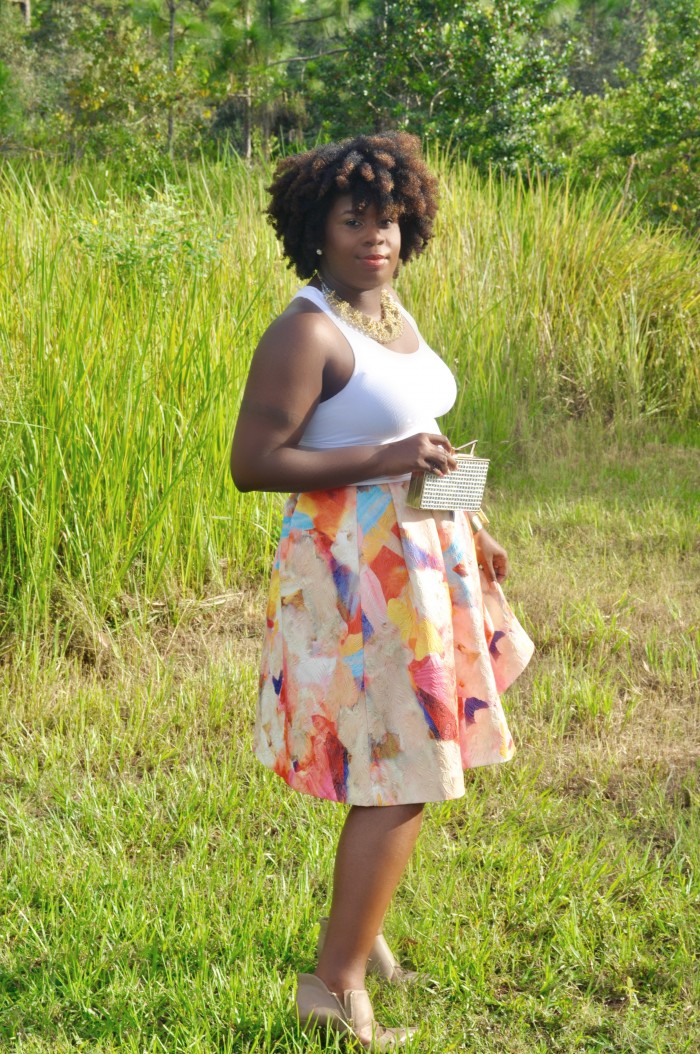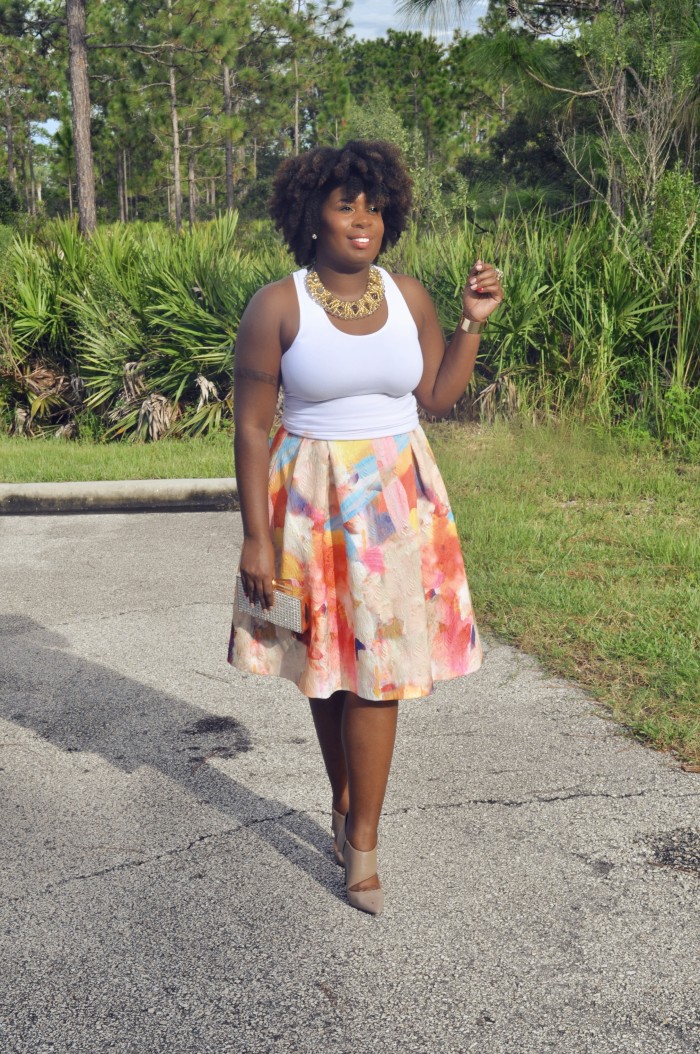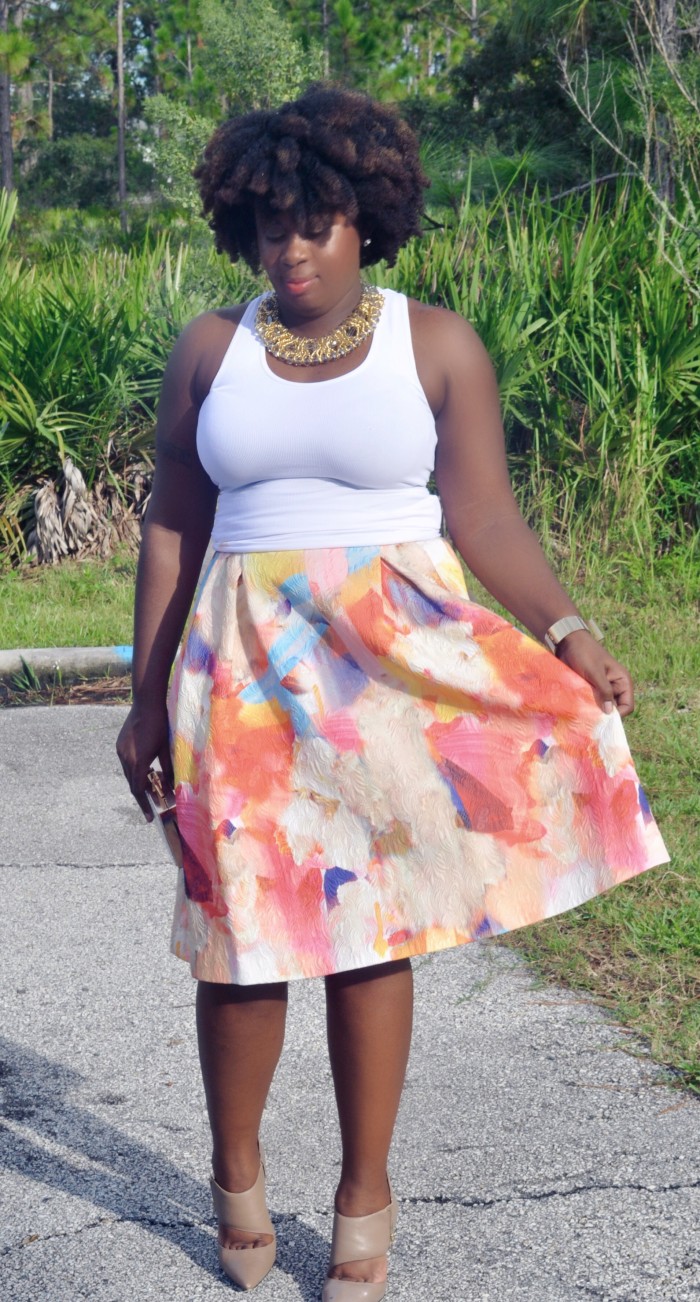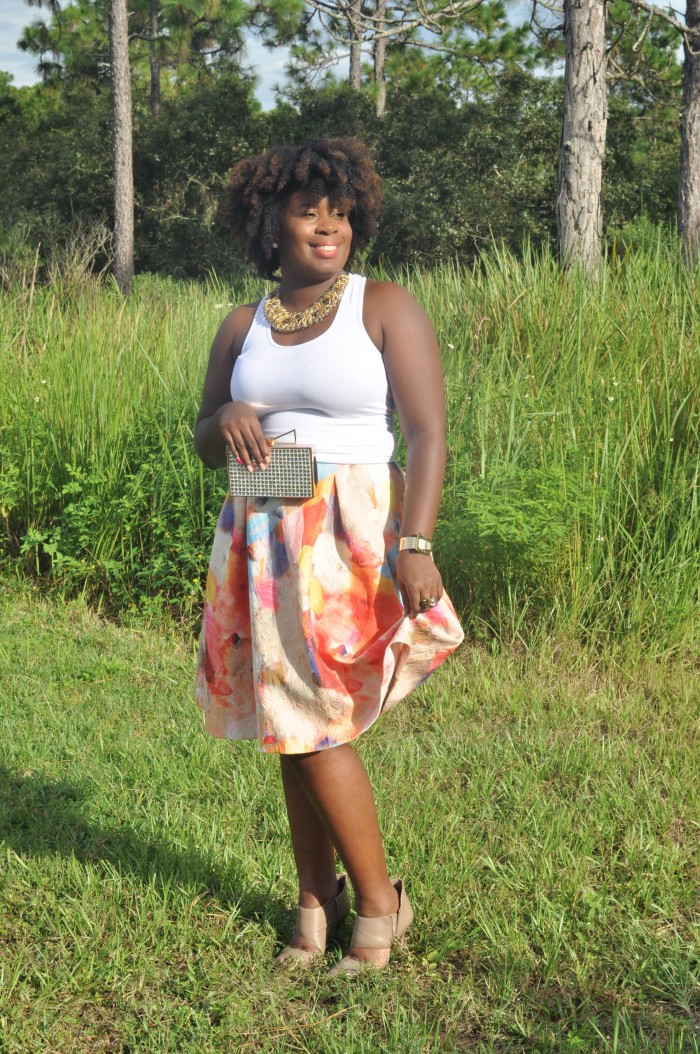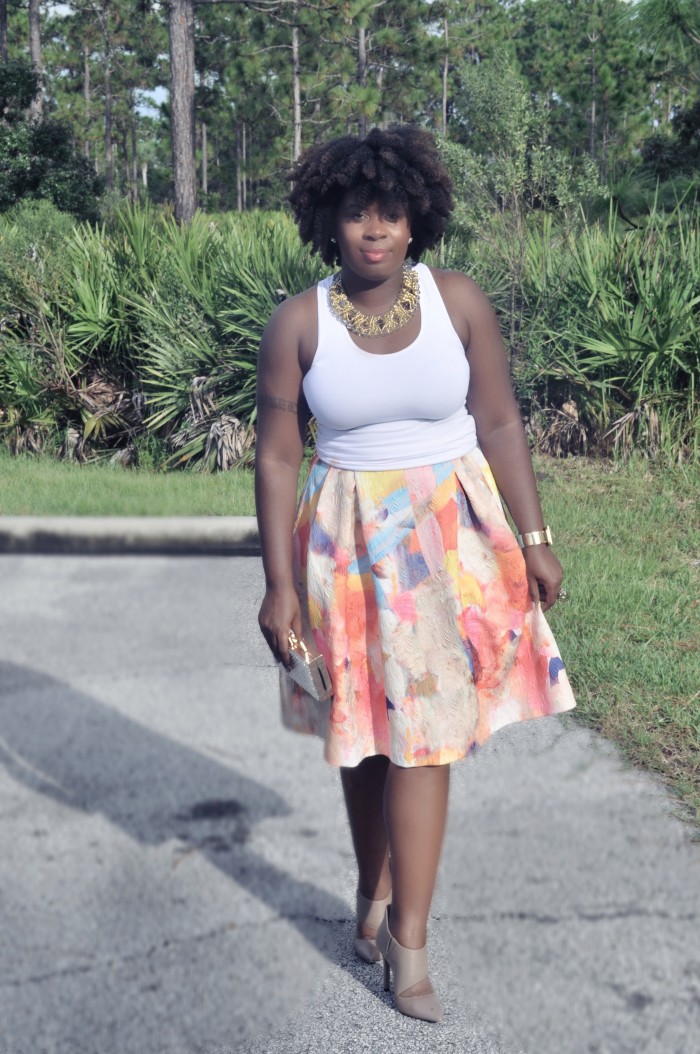 We're midway through the week, and I'm super excited. This weekend's promised to be a fun one. Hubs comes home early so we'll have plenty of time to hang out. Weather permitting,we'll be out-&-about enjoying this beautiful city, in celebration of his special day. I thank God for blessing him with another year, here on earth. I'm so very thankful to have such an extraordinary individual to spend my life with.
As a kick-off for Reuel's celebration, we'll be exploring all that I-Drive 360 has to offer.  I anticipate nothing short of fabulous since it's a $250 million dollar investment… If only they'd invested that cash into my account, Geesh!
On Sunday, I'll be attending a "Sweet Charity" Networking Event, where fashion, wine, + dessert will be at the forefront of the agenda. why can't all meetings be this friggin' amazing!
In the meantime, in-between time, I'll be twirling around these streets in this full midi-skirt and my  go-to "Meow & Barks", all purpose tank!  I'm really feeling the mix of neutrals with that added pop of color as a bonus. I wish you all could see the texture of the fabric. It's really nice. I love this skirt because I can wear it during spring and fall. The heavy fabric makes it a great option for the cooler months and the bright vivid colors, make it perfect for the springtime.
I'm looking for another Full Midi Skirt, in black. Any suggestions? Let me know.