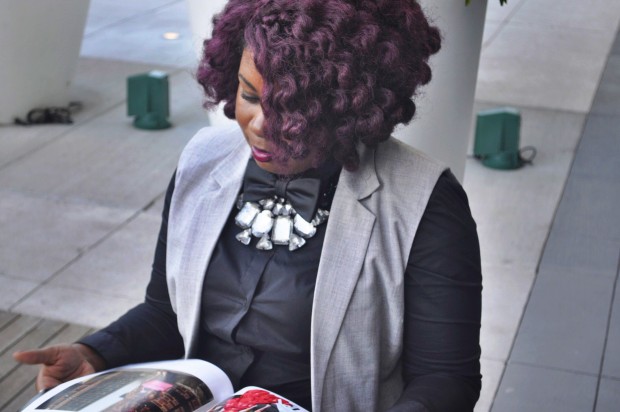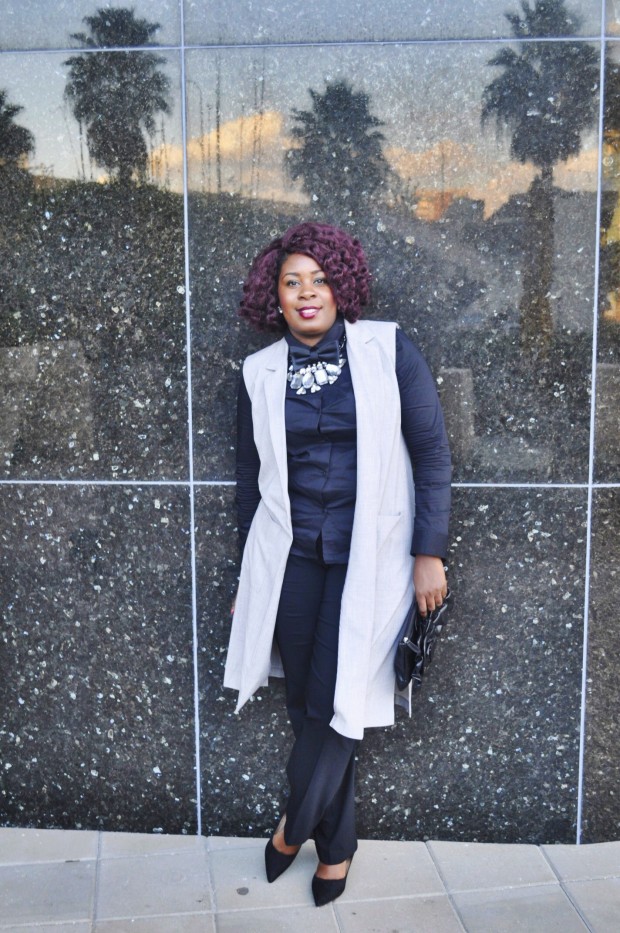 The title pretty much sums up where I am mentally. I'm feeling rather Boss'd up these days, ladies. There's something mystical in the atmosphere and it feels magical. I believe the universe has shifted, and things have aligned in my favor. Have you ever felt like God was up there pulling all sorts of blessings off the shelf and pouring them into your life? If so, then you know exactly what I'm talking about. When you feel the favor of the Lord, you get some mega mojo, okay!  Like most, I have a tendency to dress as I feel. Thus, today's the perfect day to rock my (son's) bow tie and this super chic longline vest. I've been feeling these things like crazy this fall.  The Longline is so much fun to style. I'm all for adding that little sumthin' extra to my attire so I'm definitely all for the way this vest adds dimension to this classic ensemble.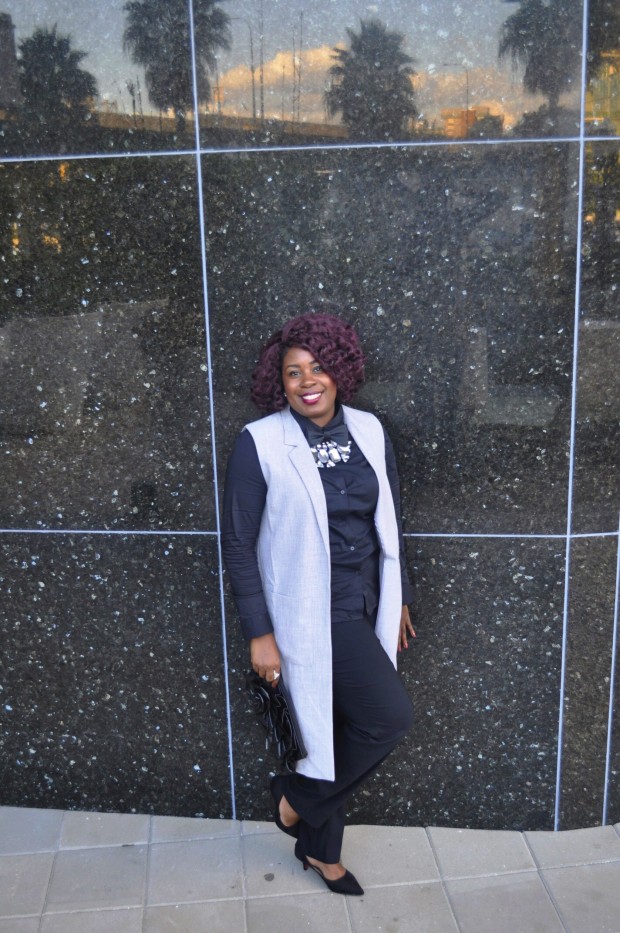 I owe all credit to my Mr., as he's responsible for purchasing this vest. I was pleasantly surprised when he presented it to me. Hubs is definitely a keeper. When you're blessed to have a guy that makes a mean Belgium Waffle, keeps your Starbucks Card loaded (because it blows if you can't pay-by-scan in SB), and surprises you with awesome longlines…  you keep 'em for sure! Ahhh, the joy of the little things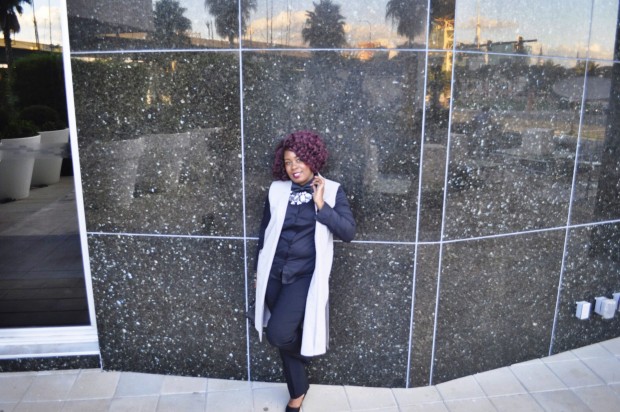 Let me get back on track with the topic for today Lol!  So, one of my initial goals for Style Delegate was to cultivate an environment in which we can share, learn and grow together… whether it's in the realm of style, beauty or our overall lifestyles.  Thus, I've been planning some collaborations with some pretty amazing people who happen to do really fun and inspiring things; as I want to celebrate their accomplishments, and provide a platform for them to share their unique stories, on how they've managed to take flight and excel in their individual journeys into entrepreneurship.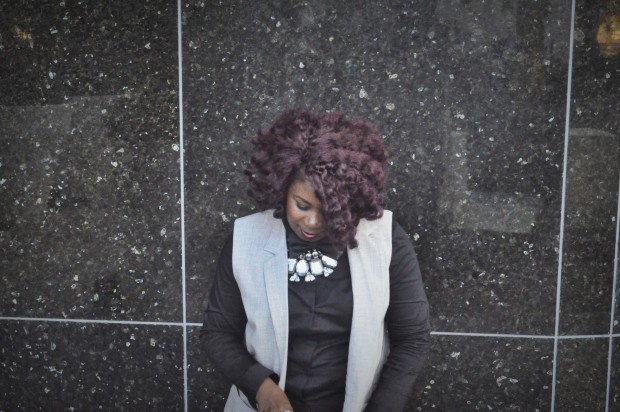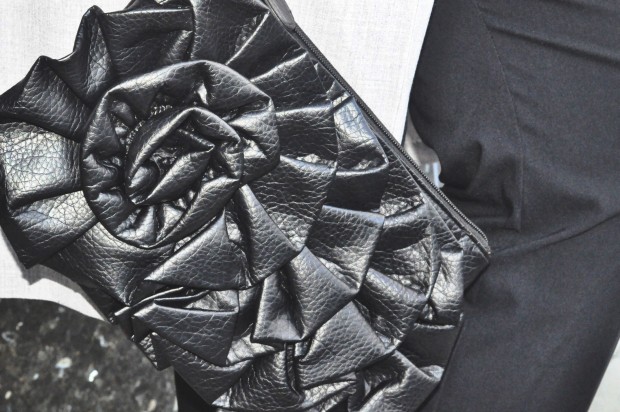 I'm certain you all are going to benefit greatly from the coming evolution, and I'm so excited to share it with you. I wanted the title of this  new blog segment to capture the essence of what it's about, BUT I also wanted the title to be quirky and fun, like me! After brainstorming a bit, I thought up on "Tea + Confetti" Ka-ute, right!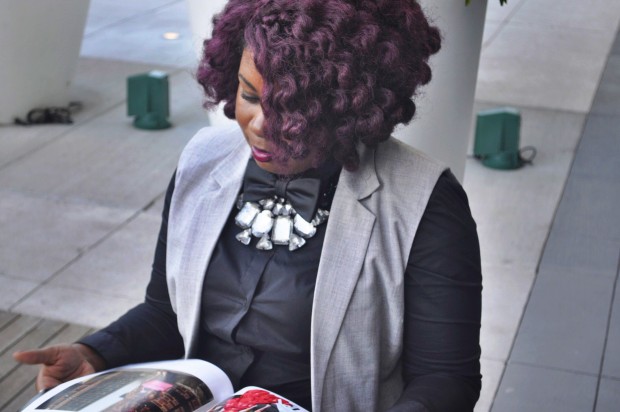 The word "Tea" represents the sharing of knowledge and personal experiences, you know like "Gurrl, what's the tea" + "Confetti" represents the celebration and accomplishments of these esteemed individuals.  The raw beauty of this concept is that SD will be spotlighting the very people from our communities, those people who set out to defy the odds,  and pursue their dreams and passions. Those folks who in the face of fear, and the unknown, decided to roll the dice anyway, + place a bet on themselves. One that would allow them to live out their true purpose and divine calling.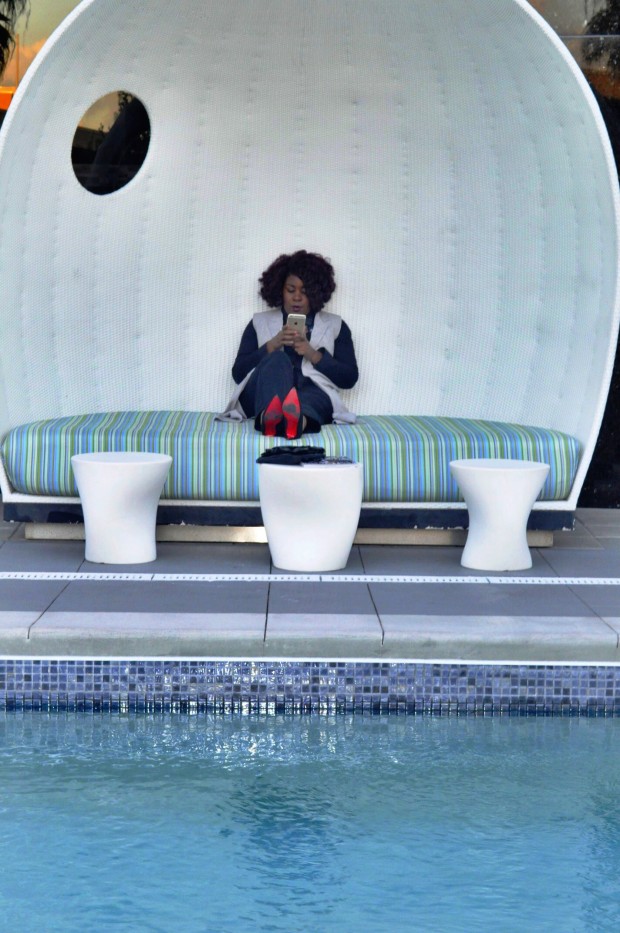 Special thanks to my photographer for the evening: Evan
 As of late, I've had my hands full with my 9-5 and home life so planning + scheduling these awesome collaborations is a challenge to say the least. My cup certainly runneth over at times. Lol! BUT you best believe it's going to be worth all of the hard work and effort. I'm all giddy inside as I'm excited about growing to know and learn from people who have "a special firmness of character and indomitable spirit." otherwise defined as GRIT and tenacity!
In the mean time, enjoy this beautiful day. I'll be here with mimosa in hand, toasting to our sparkling futures.
HOORAY for government endorsed holidays, sunshine, good vibes and good people!
---
MY MOOD IN A GIF:
Happy Columbus Day everyone!