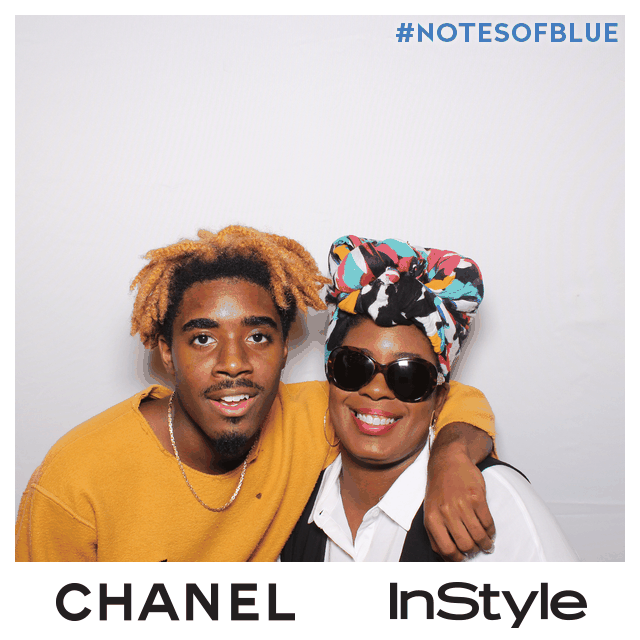 What do you do when you open your email & discover that you've received an invite to attend the #NOTESOFBLUE CHANEL event, which just so happens to be sponsored by InStyle; one of your absolute favorite Magazines?
Duh, you round up your good, good girlfriends, so you  all can squeal in excitement!
I'm still squealing… and I'm still excited, as the event was friggin' phenom! The people were awesome, refreshments-delish, + the MAKEUP…
Oh, my!
PURE-PURR-WORTHY- PURRFECTION! I adore the quad eyeshadow pallets. The colors are so beautifully lustrous and they look amazing on all skin tones. Aside from the eyeshadow, I also acquired interest in the Chanel Le Vernis Nail Color, + Lippies as well. Here are my faves from Le Chanel Blue Rhythm Makeup Collection.
These lippies will pair perfectly with my holiday gown, and yours too for that matter!
Look at these colors! I'm totally in LOVE with bold eye-catching nails, they're like the cherry on-top, to a "bombdotcom" outfit!
These jewel-toned beauties are on my list of must have polishes for the season! Go on, grab you some too… #TREATYOSELF
It was truly a pleasure to meet National Makeup Artist, Fred Vellon. He's such a cool cat. He represents CHANEL well, as he was dressed-to-the-nines!
After chatting it up with Fred a bit, I took part in a little Photo Booth magic
(with my son!) I'm looking forward to test-driving the #NOTESOFBLUE Collection for sure!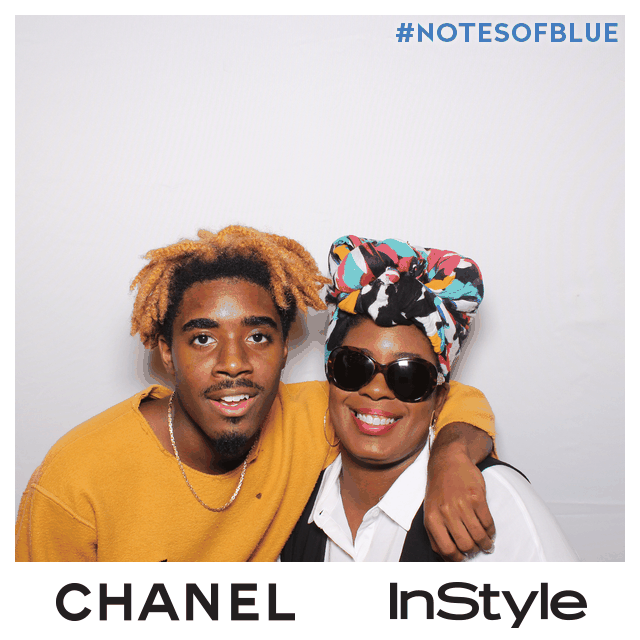 Thanks for hosting Bloomingdales
---
OH, BTW!
Don't forget to grab the October issue of InStyle Mag.
 Lots of need-to-knows within.
  It's hard to look pulled together if your tah-tah's are a sad, saggy, deflated mess, Right?!
Well, guess what!
InStyle has the inside scoop on how to get the "girls" back in the game, before the return of cocktail party season (Dec-Jan).
I know how grateful you are for the friendly reminder
SO…
**

Goes into archives, cues Drake, pumps up the volume, &  drops…
 You Can Thank Me Now

!
Enjoyed this article?  Then do your girl a solid and share it on "The Book" +  Twitter. Also subscribe to my list, + follow me on IG as I'll be participating in a loop giveaway in celebration of exceeding my goal of 200 SD followers. If you're a fan of Tory Burch then TRUST ME, you don't wanna miss it!