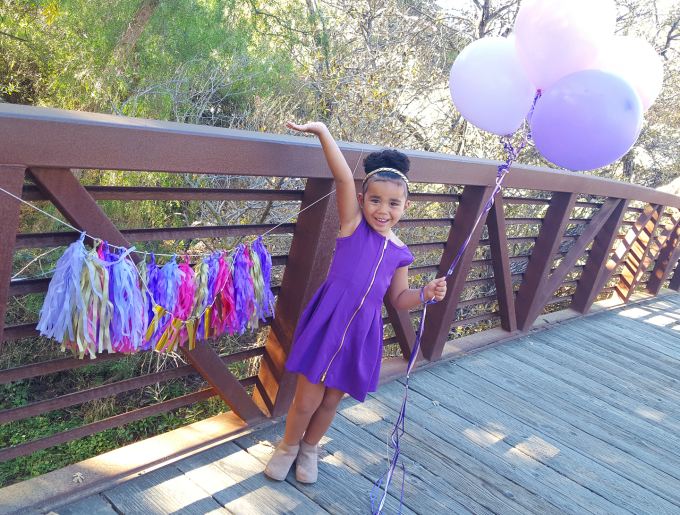 Hip Hip Hooray! It's officially Cupcakes + Glitter Day!
And boy, do we have a sweet little treat for you! Today, we're shining our spotlight on our newest Cupcakes + Glitter Girl (CGG).  This cutie patootie recently celebrated her 5th Birthday + we wanna honor her with massive Birthday HUGS + an overflow of glittery wishes!
H
A

P

P

Y B

I

R

T

H

D

AY SW

E

E

T

HE

A

RT!

We hope your Birthday Bash was better than unicorns, + magic carpet adventures.
---
Now… on to the INTRODUCTION:
This lil' lady has STYLE by the POUND! If you don't believe me,  then check her RECEIPTS… when it comes to being a style star, she's the "Real-Deal Holyfield"
Everyone, please welcome our S.O.S. for the day….Tayla, please introduce yourself.
My name is Tayla Kamia, I'm 5 years old and I am from San Francisco, CA. I enjoy spending time with my Mommy, Daddy and big brother. We like to take lots of trips as a family. My Mommy says spending time together and creating memories is very important and something we can cherish forever, together. I also love to spend quality time with my Mommy. One of my favorite things to do with her is to go shopping, I help her put outfits together and she always asks me first if I like it before she buys it. She says she wants me to have my own personal style! I also love posing and smiling for the camera, it's definitely one of my favorite things to do when I'm playing dress-up.
What do you want to be when you grow up?
I want to be a Teacher, because I want to help people learn. I love my teachers, I am in Kindergarten and I enjoy school very much. My teacher is always nice and helpful to all my classmates and I want to do the same when I grow up!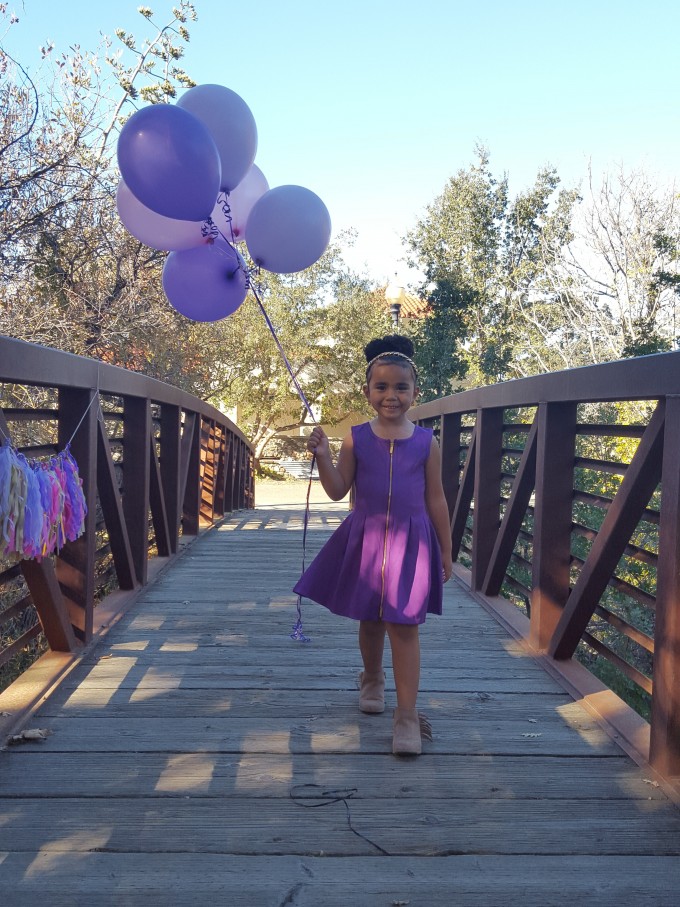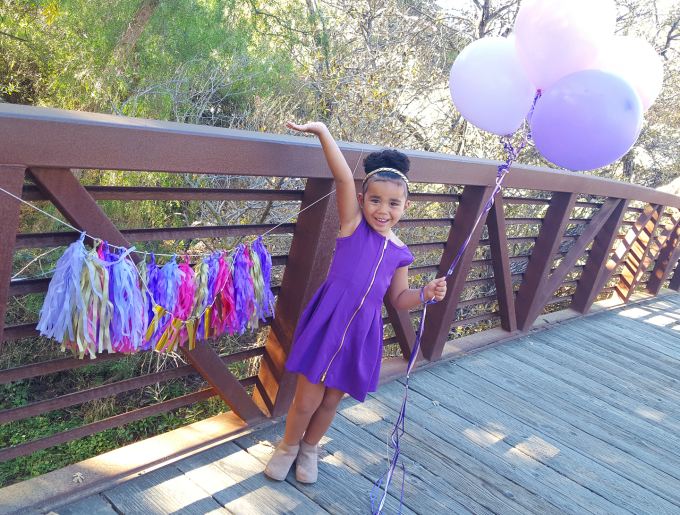 You're so swagnificient, can you share your Style Story with the readers?
For my 5th Birthday photo shoot we chose to take it at my favorite park. I'm wearing a Marciano Girls dress, Crazy 8 fringe booties and my Mommy's ASOS chain link headband. For my 5th Birthday party, I am wearing a dress from @modernechild. We complimented my outfit with a silver lace crown from @lovecrushbowtique. I loved my crown and dress! I felt like a princess! It was perfect for my Frozen themed birthday party that I got to enjoy with Family & Friends! For my Birthday Dinner with just Mommy, Daddy & Brother, I am wearing a Joe Fresh denim dress, Joyfolie gladiator sandals, Zara floppy hat and H&M fringe purse.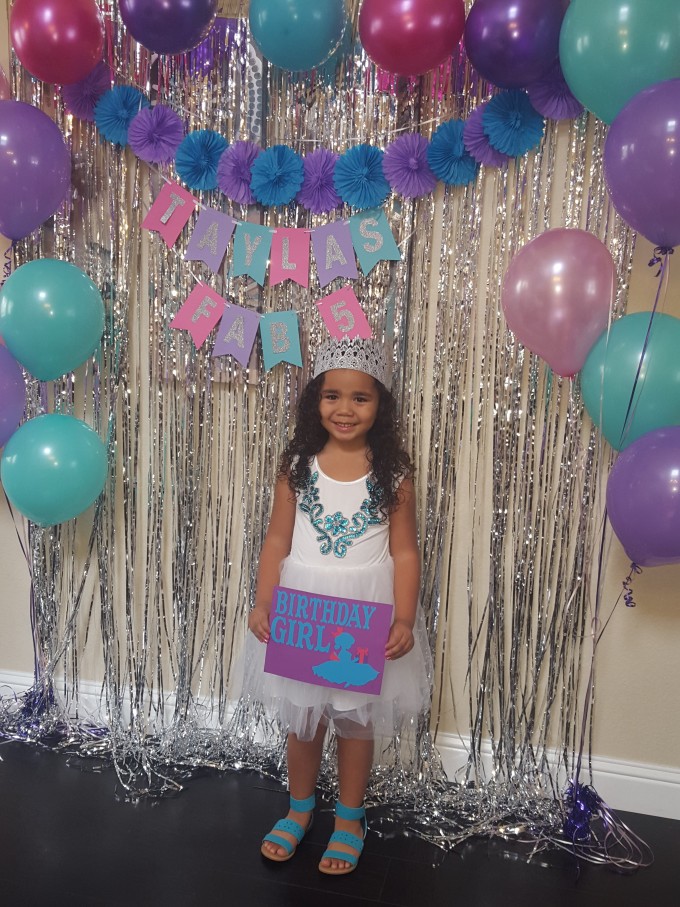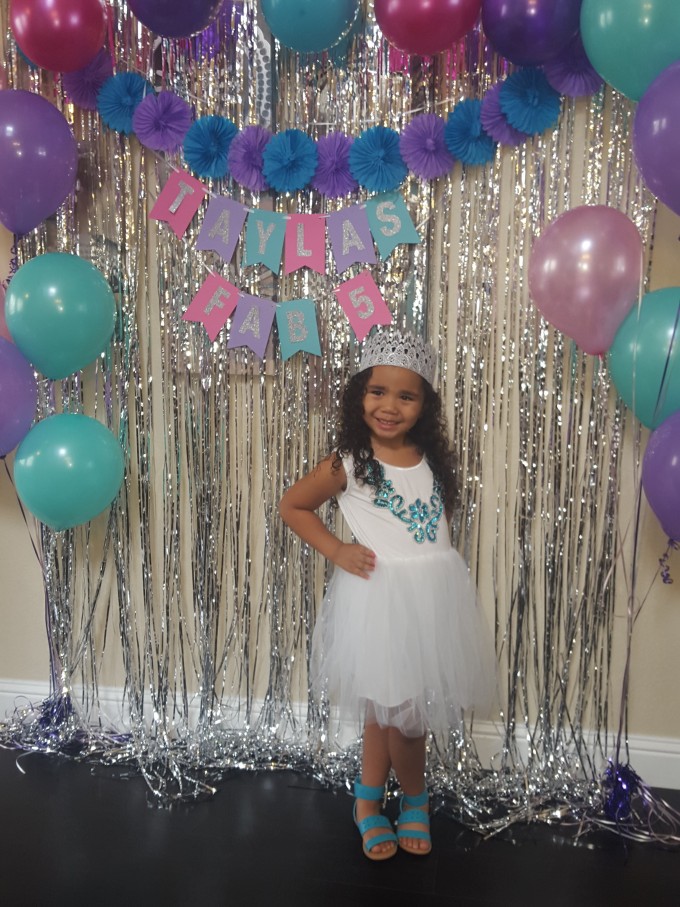 If you could share a positive message with the world + children your age, what would it be?
To BeYouTiful! My Mommy always tells me to: BE YOU Tayla. Be Unique, Be Kind, Be Appreciative, Be Respectful, and Be Beautiful inside and out!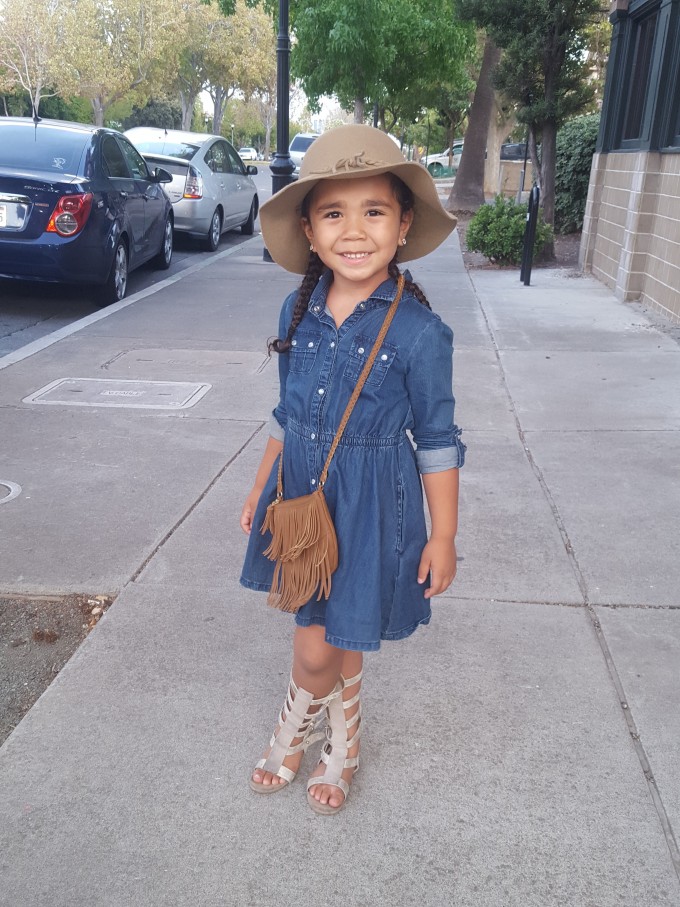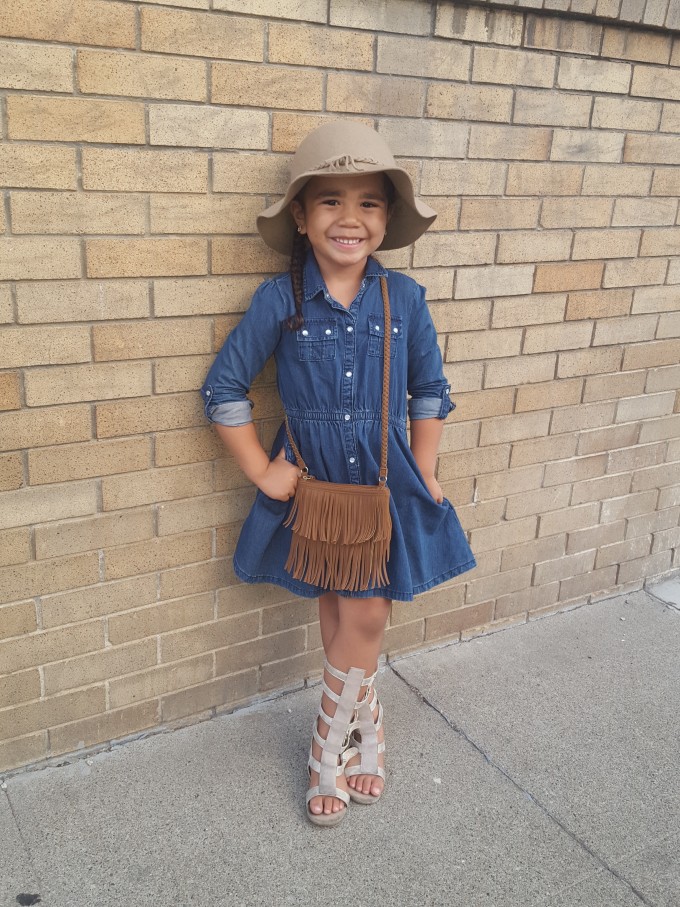 Tayla! You're a doll. That's such a sweet message for you to share with your peers and the cyber universe. We're so happy you shared it here. It sounds like you had a rock'n good time for your Birthday Celebration, and rightly so! Salute to another beautiful year of quality family time, playing dress up with your bestie, and continuing to flourish! We believe that you can do everything your heart desires. Keep pushing and striving for excellence, we'll see you in the classroom in a few years 😉 THANK YOU TAYLA (Laya +Tiffany) for joining us today  + welcome to the Cupcakes + Glitter Crew!
---
 Does your kid have style, confidence + a radiant personality? Are you an awesome mommy who wants to celebrate the awesomeness of your mini– by sharing their super cute Style Story with the Cyber Universe?  If so, send us an email at: sdcontributors@gmail.com.  Your kiddo may just be our next recruit 🙂
#C
U

PC

A

KES+G

L

IT

T

ER