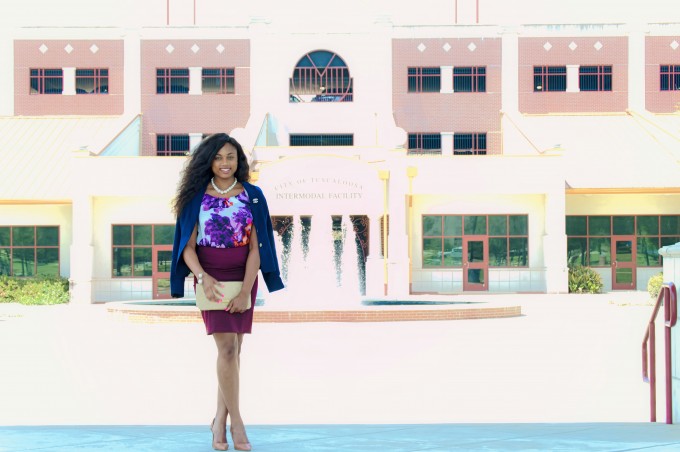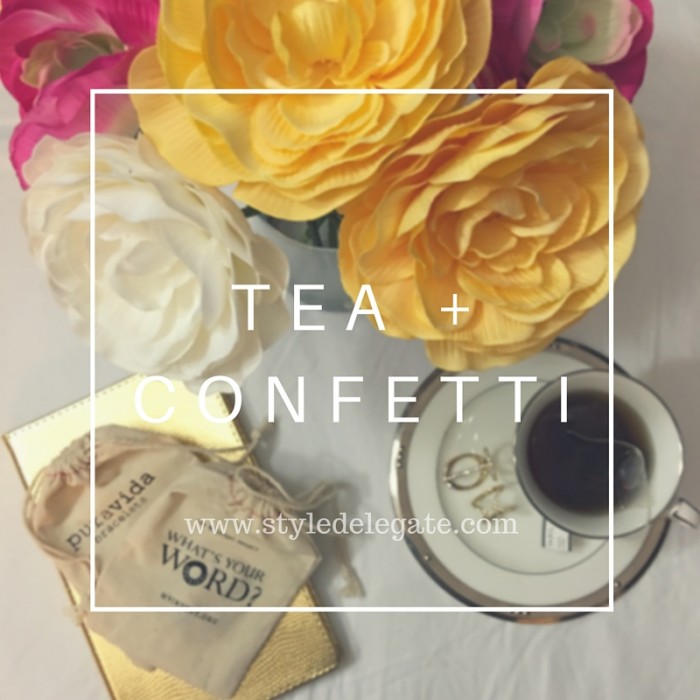 When you meet phenomenal women, who encourage and inspire you along your journey you tell them just how friggin' awesome they are and you continue to encourage them to excel at personal excellence. BUT, you don't stop at that.  Oh no, of course not! You absolutely MUST share them with the entire universe AND do so with intention and great expectation–expectation that their awesomeness will be just as infectious as their most radiant smile. With that in mind y'all, in this chapter of Tea + Confetti, It's my pleasure to introduce you all to my Blogger-boo + buddy, Evelyn.
We'll kick things off with a bit of randomness also known as the "Steeping Sesh" Consider this to be the precursor to the "Tea" or main topic if you will. Anyhoo, without further ado… Let's get this party started!
Note: In a hurry? Hop the line(break) and getcho TEA 🙂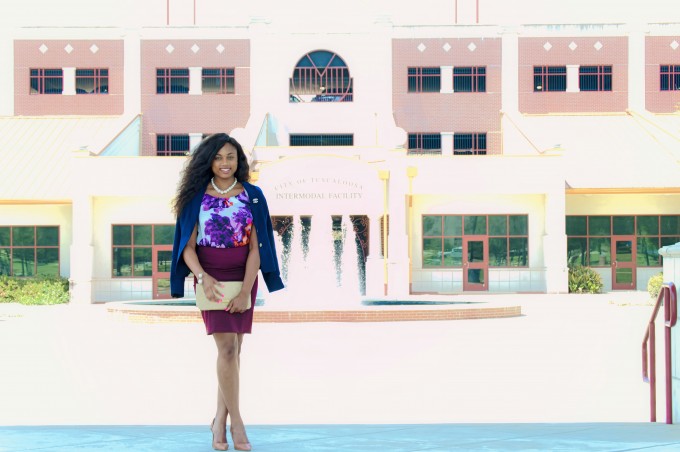 SD: So, You're out with the girls on a Saturday afternoon. Which are you most likely to recommend?
a. Midday Coffee
b. Afternoon Tea
c. Mimosa-  see, this is exactly why we clicked… Mimosa's are in order for sure 🙂
SD: Which do you prefer? Electronic books or Hardcopy
a. Electronic eBook-I like to carry all of my books with me
b. Show me the Pages… Hardcopy Please!
c. Neither, why read when I can indulge in reality t.v
SD: Bold Matte Lippie, Gloss, or Chap Stick?
Glossy Gal!
SD: How do you keep track of your daily happenings?
a. Digital Calendar/App
b. Kate Spade Planner/Calendar
c. Chile, I have digital apps + super cute planners, BUT  I never seem to use them
d. I use a digital calendar, but I also write things down in my agenda/planner as well.
SD: What trend can you absolutely do without right now?
Girl, I am completely over IG models and instafamous people. You know, the ones with 100k followers but they don't have anything to offer but thirst trap selfies. 😩
Honey, yes! We know exactly what you're talking about. The IG thirst is REAL for sure. Folks will do anything for a "Like" these days. Its pretty pathetic. 
SD: If you could live anywhere in the world, for a year, with all expenses paid, where would it be and why?
I would live in Nigeria. That's where my parents are from. Because of finances, we weren't able to travel there much. I only went twice–once at 6 and once at 12. I didn't care as much to learn the culture, etc but now that I am older and long to learn as much as I can about the culture, the history, the traditions, the knowledge passed down from ancestors, I'm eager to go back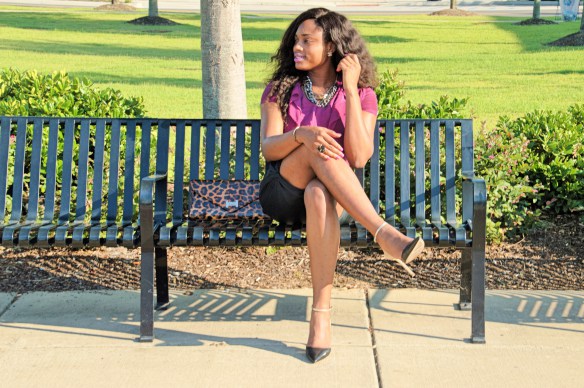 Which are you most likely to carry in your purse?
a. Tic Tacs
b. Chewing Gum
c. Take me as I am… hot breath and all. I'm not wasting any money on breath control, there are bigger issues in the world! Lol
---
SD: Give SD readers a little sneak peek into your excellence… Who are you?
My name is Evelyn Ufomadu. I am from Alabama. Born in Montgomery and spent my teenage years in Selma. I am an attorney by trade, but fashion is my love. I'm a Personal Stylist and Image Consultant as well. I enjoy it so much because I truly believe that when one looks good, they feel good. Their confidence level rises innately. Once they've conquered fear and doubt in their mind, I believe they can conquer the world!
SD: When did you realize what you wanted to be in life?
I realized I wanted to be a lawyer halfway through college. I went to college with the notion that I wanted to be a medical doctor. I've always wanted to help people. However, I realized that being a Biology Major wasn't it (hated the sight of blood and found chemistry to be boring. LOL!) So, I changed my major to Health Information Management (HIM). It was a professional track program and I figured I'd try it and then I would know for sure if I still wanted to try medical school or consider law school. While in the HIM program, I learned a lot about the disparity in health care among prople of different socioeconomic statuses. That was my push to go to law school so that I could specialize in healthcare law and work for the government in health care compliance and regulation. Through law school I followed the health law trek, competed in health law competitions, was President of the Health Law Society, and interned for a public health government agency to prepare myself for a great position in the field after graduation. I planned to do it for a couple of years to save up money and then open up my own businesses while still doing law on the side, that was  devoted to helping the impoverished in areas like business planning and family law. Well, I never secured a public health law position. Thank God! Although, I  desired to do that, working where I am now as a Staff Attorney for a judge has actually given me more time to work on my true love–fashion! I decided to reevaluate my goals and said there is no better time than now to work towards my love. My friends and family had been telling me for years to blog because I'm always the go-to person when someone is going for an interview, going to a party, a date, etc. and I have ALWAYS found pure joy and excitement in doing so! I finally went for it! And doing this on a daily basis makes me feel as though I've found my purpose. That's when I realized what I wanted to be in life!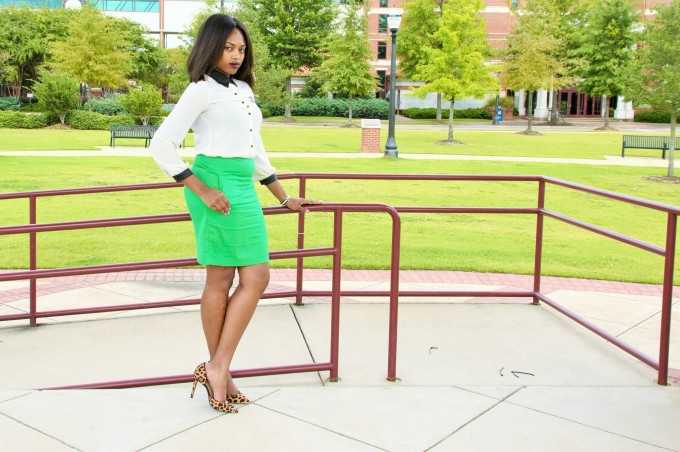 SD: What specialized requirements or skills would someone need to have in order to be successful in your particular career field?
To be a lawyer, one would need a Bachelor's (4 year) degree, and then a juris doctorate. Once academic training is complete that person would need to sit for, and successfully, pass a state Bar. Along with that, I personally feel like there are certain characteristics that are essential–hard work ethic and a compassionate heart. To add, make sure you get some marketing, business management, and financial planning training. You are your own business. These are essential especially if you plan to hang your own shingle! To be a personal stylist, personal shopper, and/or image consultant there are certifications out there–but they are not required. Personally, I feel as though what's more important is having the eye. The eye to coordinate outfits for certain events for each and every body type. I also feel like that person should have great socialization skills, along with business, marketing, and finance training (again, you are your own business 🙂 ).
SD: What is one thing you wish you'd known earlier in your career or in life?
I wish I had known that it's not all about the "academic accolades." Do what genuinely makes you happy. And find out how not to spend too much of your own money if you should decide to pursue a degree.
SD: What piece of advice would you give someone who's interested in working in your career field?
If you want to be an attorney, be sure that's what you really want to do. Do not go into it strictly for what you think you'll make. Only a small percentage of attorneys make the BIG money. If you want to be an image consultant/Personal trainer–have fun, but be professional. Have a great website, nice business card, and treat your clients well!
SD: What are some of the barriers you've faced while pursuing your dreams and how did you overcome them?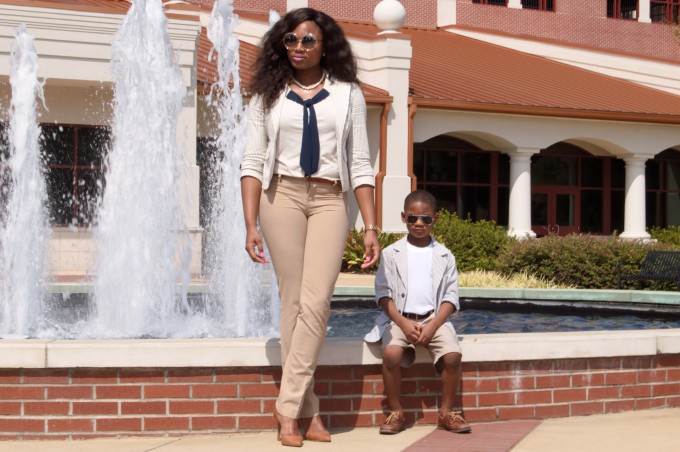 If I were to say I had a barrier while pursuing my law degree, I guess it would be the fact that I started as a single mother to a newborn. However, I quickly turned that "barrier" into motivation and didn't let that stop me. I prayed sooooo much. I pushed so much. I didn't sleep. I was blessed with a sister and others who helped me. I didn't allow myself to wallow in self-pity for long. I believed and was determined to provide a great life for my son.
SD: What tips or resources would you recommend for that individual who's still seeking to find their path in life?
I would recommend that that individual really become in tune with themselves. Seek God for guidance. Don't be motivated strictly by money. I know we all have to eat, but they shouldn't focus on that to find their path in life. Figure out what you love. Once you figure that out, the next step is to figure out how to touch others with that love. Once that individual figures that out and meshes the two, I TRULY believe they'll find their path in life.
SD: Who do you turn to when you need some good sage advice or just someone to hear you out when you've had a rough day?
A combination. I believe in having a mentor in every aspect of life (professional, relationship, parenting, etc). So I speak to that prospective mentor. I also speak too my father. My father always imparts great wisdom and advice (took me being an adult to fully appreciate it, but man! I'm so grateful to have him). If I'm having a rough day, the first person I talk to is my boyfriend. 🙂 He's such a great listener and encourager.
SD: How would you describe your personal style?
I would describe my personal style as classy, but risqué. Trendy, yet Classic. Sophistaratchet. LOL!
SD: If you could share one style hack or beauty tip with SD readers, what would it be?
One style hack I would share with SD readers is if you want to seem extra stylish or take your outfit up a notch without much effort, add a pop of color to your outfit with one of your accessories. Women, try your purse. Men, try your tie.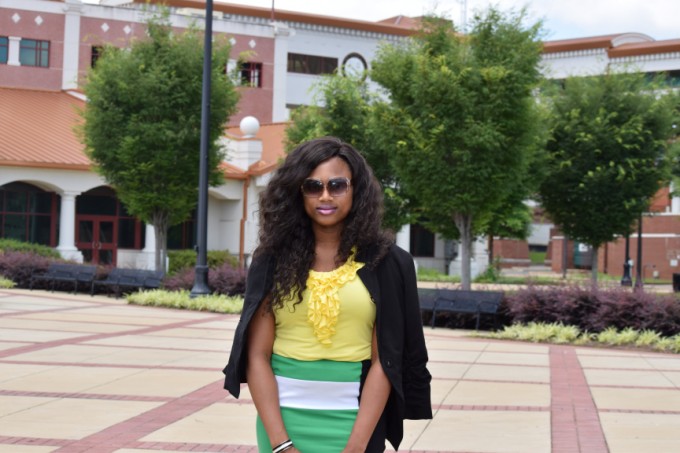 SD: How do you maintain a healthy work life balance, especially as a mother and/or spouse?
I maintain work/life balance as a mother by letting any employer know that I will not work past the works hours because I want to spend adequate time with my son. I spend the rest of the evening with him and workout, talk with my boyfriend, and handle any work related to my own business after he is in bed. I also make a conscious effort to carve out time for my boyfriend and my son on the weekends. Since my boyfriend and I are long distant, we make sure to plan weekends every few weeks that we will spend together.
SD: It's so easy for us to speak of the qualities we love in others, but today we want to celebrate you. What do you LOVE about YOU.
Toot my own horn??! Oh my! This is so sweet but y'all have made me feel so awkward for the first time in this interview. LOL! This is taking me out if my element but I'll try. I love the fact that I am a mother, lover, and businesswoman all tied in one! I admired women like me when I was younger. I'm so honored, grateful, and humbled to hold these positions all in one! I love that I have been blessed with the talents, personality, strength, and, most importantly, opportunities to play these roles and touch the respective individual(s) in each role.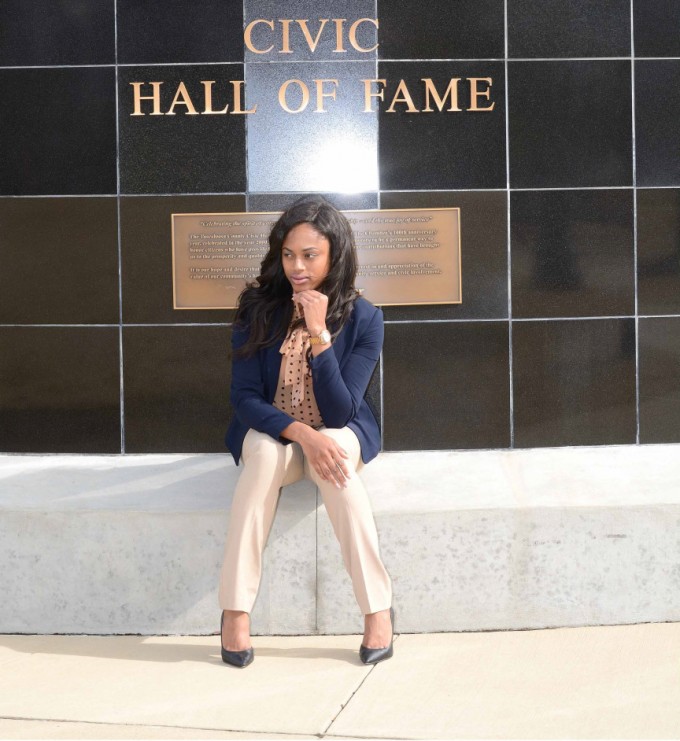 SD: What's your favorite scripture or quote?
I can do all things through Christ, who strengthens me +  Shoot for the moon. If you miss, you'll land among the stars.
SD: Where can SD readers find you?
Website: FashionBriefs.wordpress.com
Instagram: @FashionBriefs
Facebook: Facebook.com/FashionBriefs
Twitter: @FashionBriefs
I throughly enjoyed this convo. Evelyn is such an amazing woman. I'm a fan of resilience so I'm a fan of Eve's. Hugs and kisses girl! I hope you all enjoyed this article as much as I enjoyed preparing it for you.
P.S. Check out what Ali had to say… you'll certainly enjoy it!
P.S.S. Subscribe to my mailing list before you go, as I want to keep you in the loop AND I wanna send you a cool freebie that I made.  You'll receive it as soon as you subscribe (with your email address)