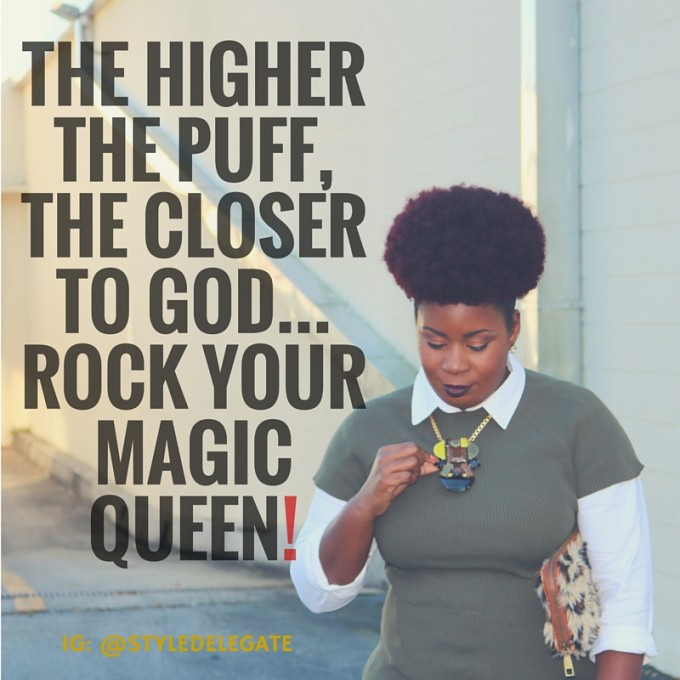 If you follow me on IG (@styledelegate) you know that I'm totally LOVING the Who, What, Wear Collection for Target. I wanted to purchase just about everything Target offered BUT the way my life is set-up, well…it just wasn't going down like that! Not for this disciplined shopper… Ohhhh, noooo honey! See, I've groomed myself, though the "Who, What, Wear" Target collection was tempting, I learned not to shop without intention or strategy.
Why you ask?
Well, basically because I had a whole bunch of bench riders on my team… I didn't have my key-players. I was missing wardrobe staples so my starting lineup was pretty shaky.  I needed to step back, reflect, and focus on the fundamentals of building a workable wardrobe. The first course of action was creating my list… the second was STICKING TO IT!  This was the best thing I could do for my closet…and my life. I find that it makes getting dressed much easier. Theres no more of that buying WHAT'S NOW crap, nope, not for me.  My wardrobe lends more to classic, timeless and effortless. Hence the reason I scooped this beauty!
Ladies, meet my new boo, Olivia (the dress)– I think the name suits her since she's olive and all!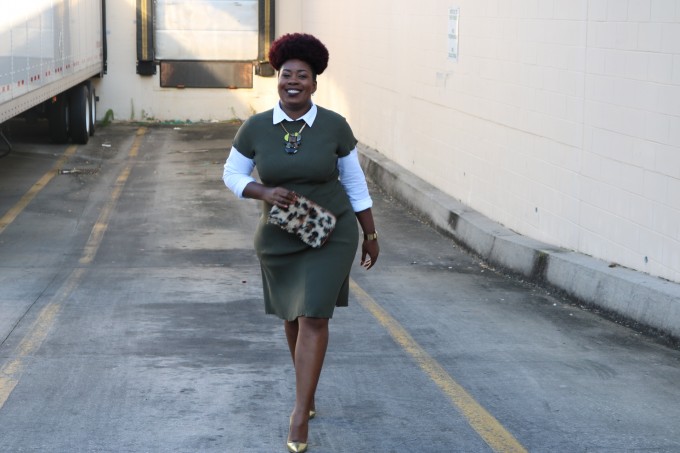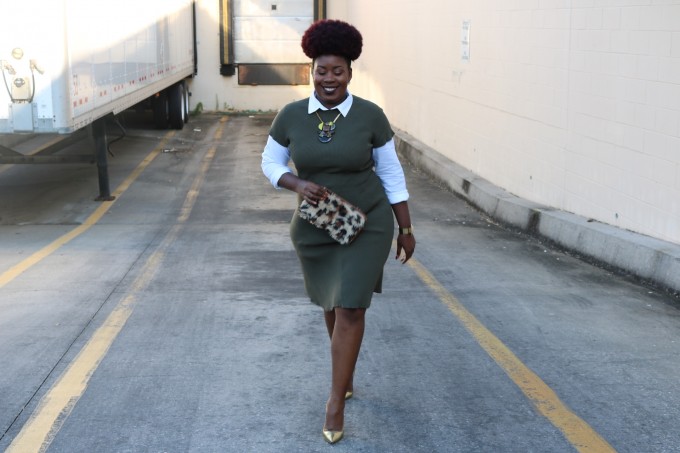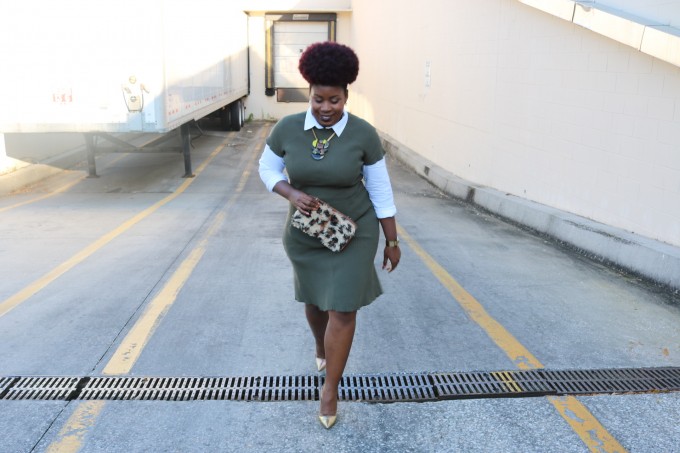 "Ladies, if you're on a mission to simplify and declutter your life, start with your closet. Try tailoring down and being intentional with your purchases–Less really is more when you take time to select the right pieces.

"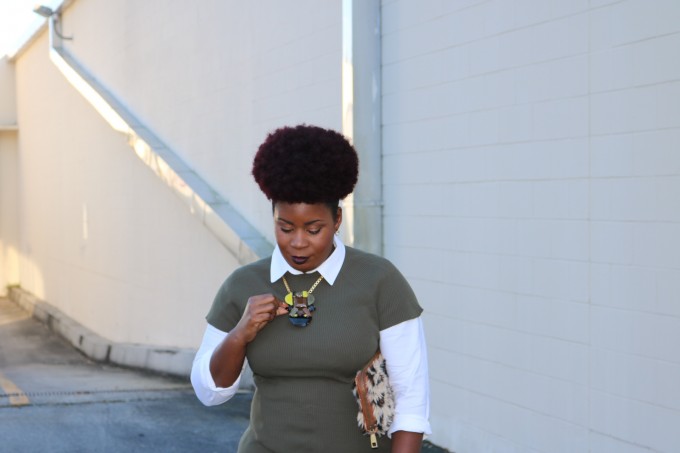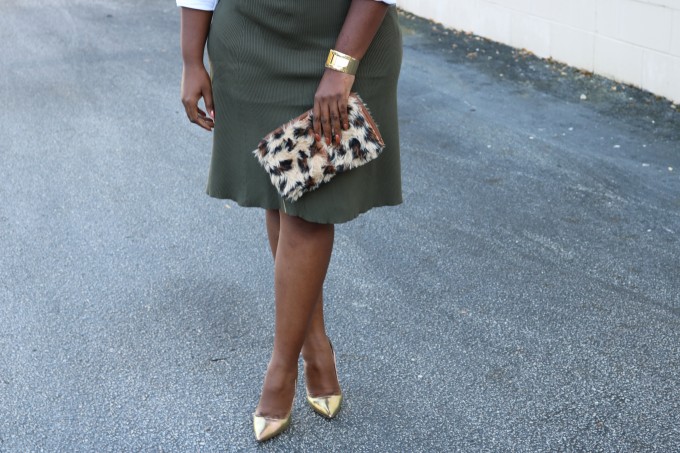 I added the Kate Spade necklace to shake things up a wee bit. I also introduced another element of texture and print with the clutch. The beauty in this dress is that it can be worn multiple ways. I decided to layer it this go 'round as it was quite chilly out. I'm looking forward to pairing this comfy, breathable sweater dress with chelsea boots and a fedora next. Hey! With easy options like this in your closet the possibilites become endless.
---
***The Deets:
Here's a sneak peek of whats on my Love List…
Silky Peplum Top ( In B&W & Black)
Button Back Top (Floral Option)
Tie Neck Dress (Floral)
Midi Shirt Dress (Chambray)
Would you like to see this look restyled? Let me know in the comments below. Also subscribe to the list to get your style freebie and keep up with my happenings by following me here on  Twitter &  here on IG
***Today marks the last day of what has been reserved as "Black History Month". Let's go out with a bang, Boo's!  I want y'all to Rock those heels high and those afro puffs (and tresses) even higher. We are a beautiful people and though Black History Month ends today, we must remember to celebrate and embrace OUR UNIQUE MAGIC, DAILY!