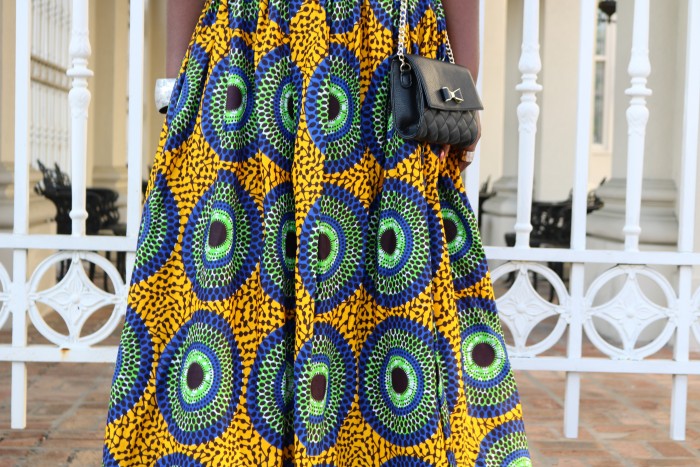 "Birds flyin' high, you know how I feel
Sun in the sky, you know how I feel
Breeze driftin' on by, you know how I feel
It's a new dawn, it's a new day, it's a new life for me." ~ Nina Simone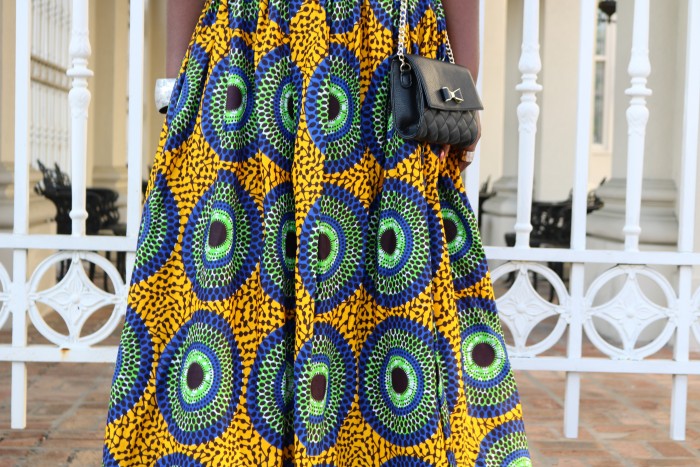 The sweet melody of Nina Simone's voice radiating from the record player, basically sums up how I feel right about now. It's maxi skirt season ladies and I'm sooo here for it. The Orlando skyline is simply exquisite. At the present, I'm enjoying a perfectly brewed latte, while prepping the blog content for the coming week, I'm so excited to be back at it.  Life. Is. GOOD.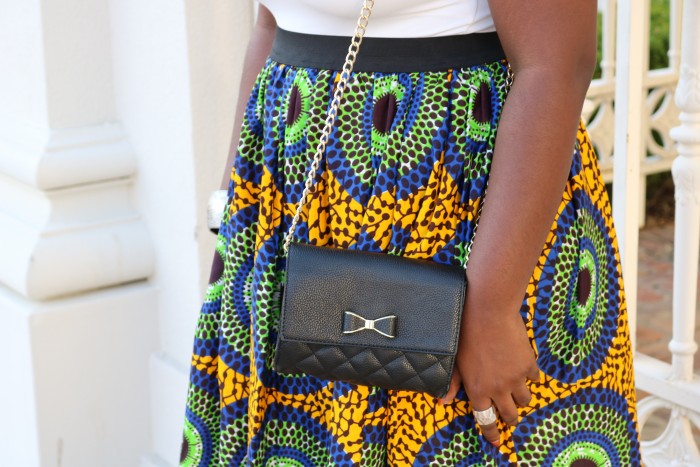 Today's look features this beautiful maxi skirt from Grassfields. This skirt is all that and a bag of Lays! Bright, BOLD and super cheerful! Thats where I am on my mood board– I digress 🙂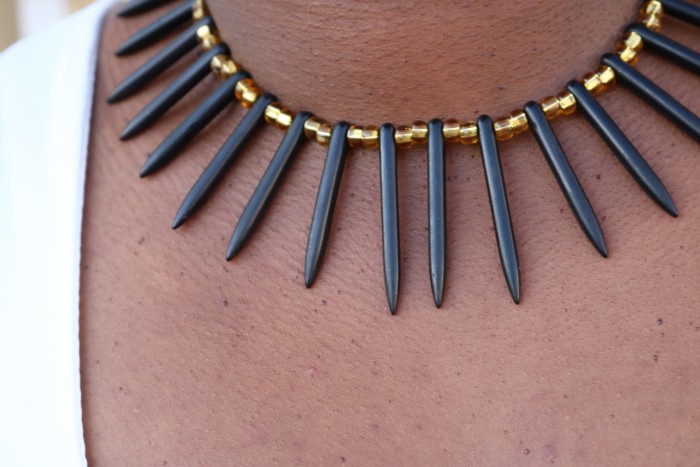 The necklace was gifted to me c/o Alora. Don't you love handmade jewelry that supports a cause?  This necklace is made of Howlite (a stone of awareness). It's actually handmade by women in Ghana. Every purchase helps empower disadvantaged women, so when you head to Alora  to shop for your new statement piece, you can actually feel good about your purchase. Say what!  Make a statement,  support a cause that empowers, AND wear gemstones that channel positive physical and emotional healing? Ummm, way to multi-task Boo, Lol!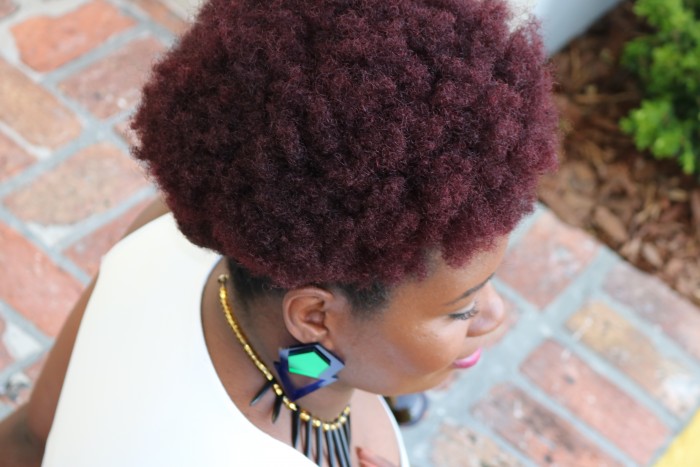 What are your plans for today? I'm heading to meet with my blogger boo, Mel… we've got a prayer date. I'm really looking forward to it. I've been feeling a bit empty lately so my soul needs some restoring… What better way to fill up than to partner with a friend and meditate on the word of our heavenly father?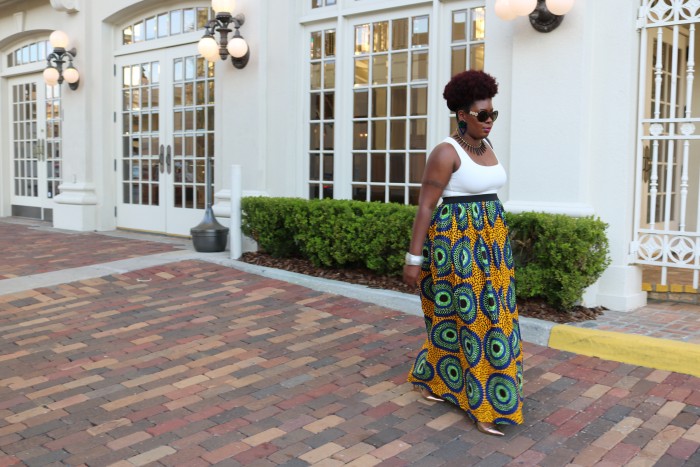 Well, thats all for now beauties.  I'll catch y'all on the flip side!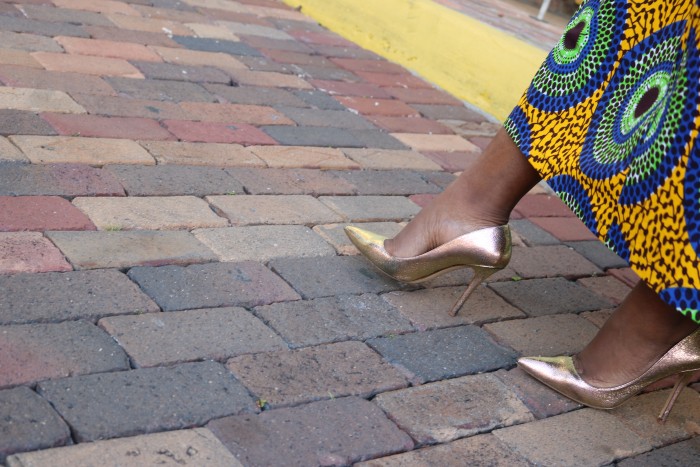 The DEETS
Skirt: Grassfields
Shoes: Kate Spade
Purse: Forever 21 (similar)
Necklace: Alora