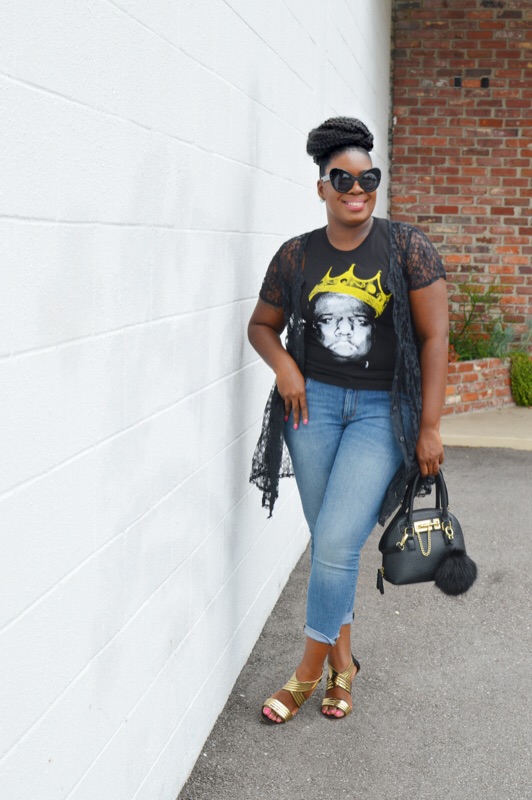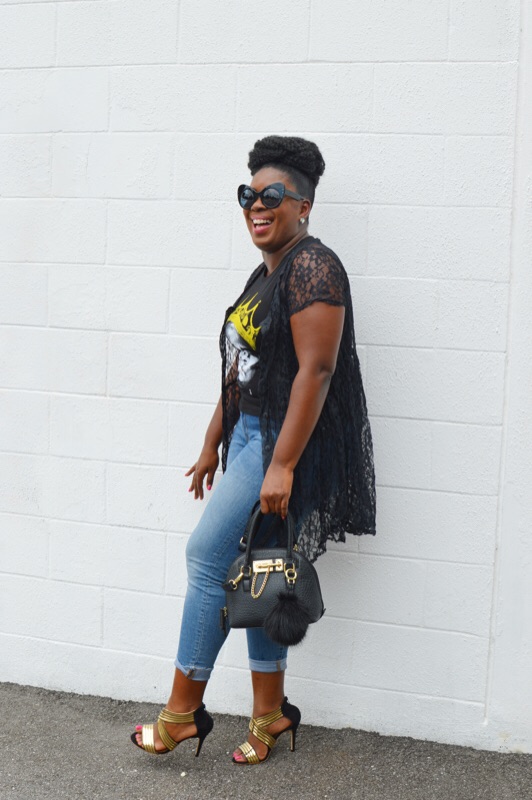 "We can cruise the world with pearls, gator boots for girls
The envy of all women, crushed linen
Cartier wrist-wear with diamonds in em…"
YAS, people, yas!!! All of this ☝️sounds like the move. Cruising the world,  wearing the fanciest of fanciest (Chanel) gator boots, being decked out in Cartier jewels… AND pearls.
Ok, so…  where shall we meet? UM. SO. READY.
If you've ever loved hip hop, you know that these lyrics are the infamous words of the guy on the tee… None other than the late great Notorious B-I-G.
AND, if you've ever had to shop on a #voguerockbottom budget, you know that it can be quite the challenge. Living the luxe life can seem unobtainable at times. Especially if you have Dom Perignon taste with limited Mimosa funds.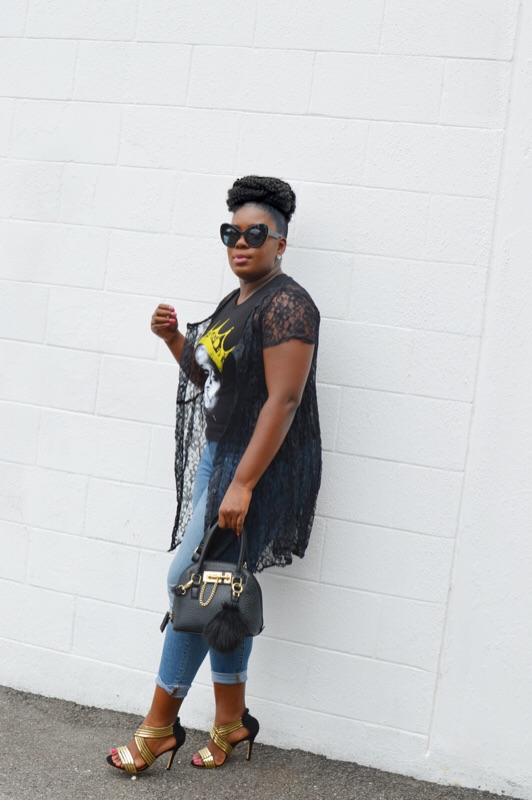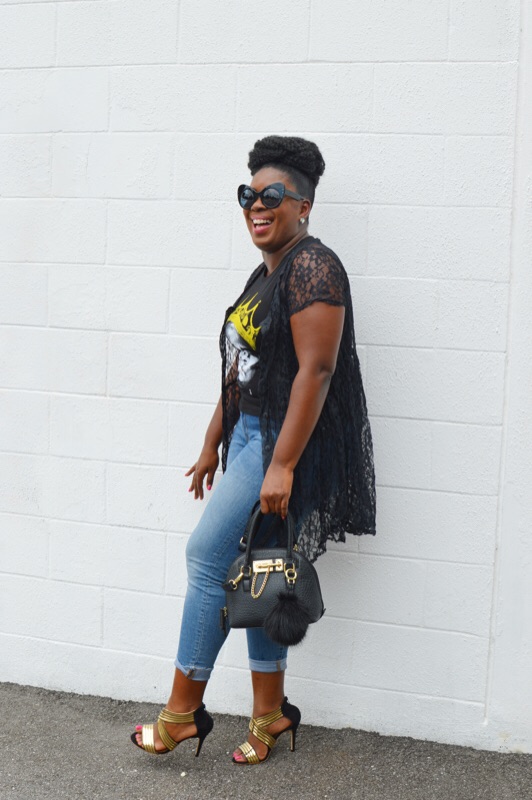 I'm a wife and mom of three, so I know the struggle all too well. We want to look fabulous but we don't want to sacrifice the necessities or deviate from the budget to do so.
Here's the good news
WE DON'T HAVE TOO!
You know why?
Well, because we have Dechoe's Resale as an viable option for all of our fashion needs. I know from personal experience that you don't  have to break the bank to look like a million bucks. I'm sure you've heard it time and time again so today we're going to take it to the next level. I'm going to show you that looking fab on a budget is so doable.
We want you to feel inspired. We want you to know that you can create something magical, even with second hand items that have been thrifted. That's why I'm collaborating with Dechoe's and a few of my lady blogger babes (and dear friends) over at Chic Conviction. For this lovely style collab, I'll be sharing three fab fashion looks, featuring items that I scouted at Dechoes Resale.
Dechoes is a consignment shop here in Orlando. You can also shop for fashion finds here on IG. I love shopping local and I love thrifting, especially when I can get high end items for the low.
Take these Prada shoes for example. They're adorable for day-dates, and they were only a tiny fraction of the retail price. I'm talking $400 shoes for $70 bucks, ladies! This Fendi handbag is also up for grabs and it's the perfect pop for this simple ensemble.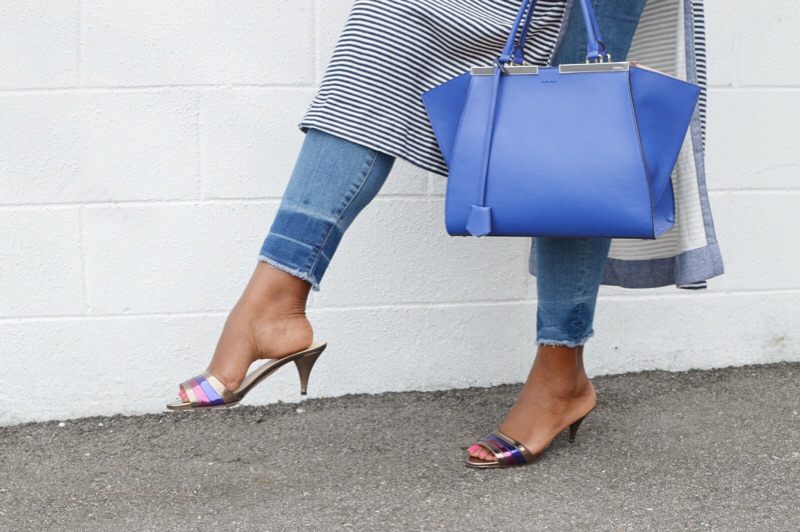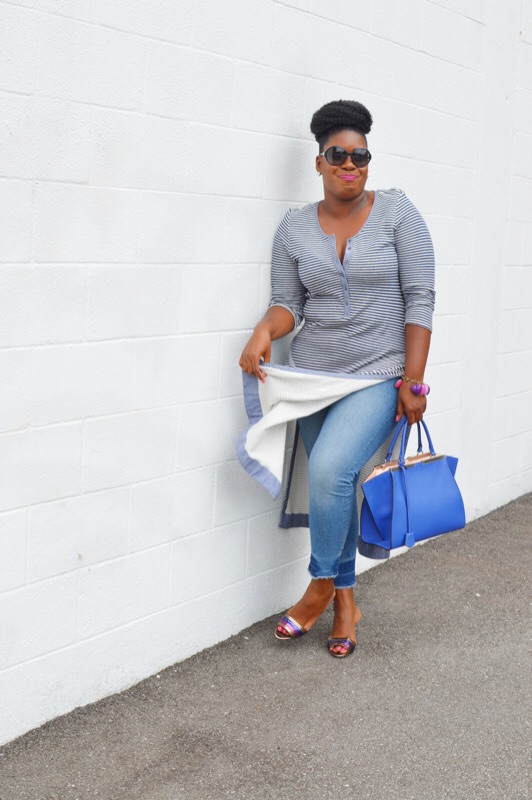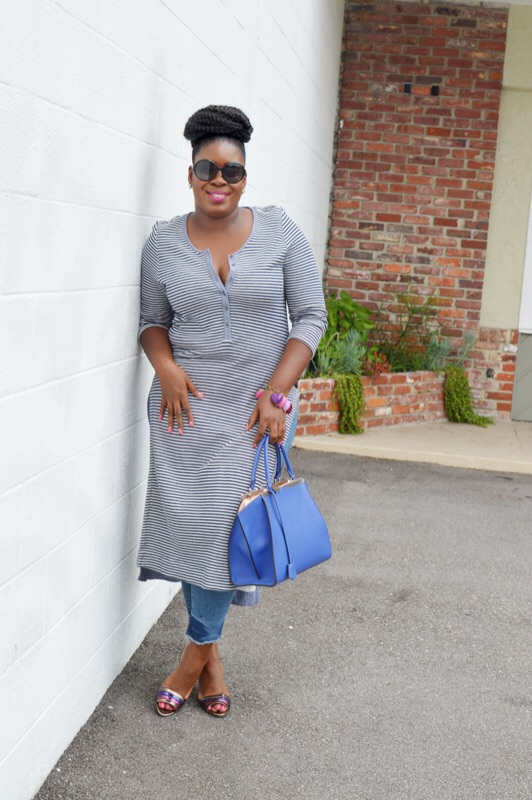 Lastly, I'm featuring a super fab, Breakfast at Tiffany's look. Isn't this so Audrey Hepburn?  She loved a good statement necklace and so do I. Ladies, this candy colored J.Crew necklace is so perf for spring/summer season and it was only like $11 bucks (if my memory serves me right). I'm telling you, you can look absolutely fabulous and you don't have to sell your right kidney to do so.  I managed to find three vogue rock bottom looks in less than an hour. Look. At. God!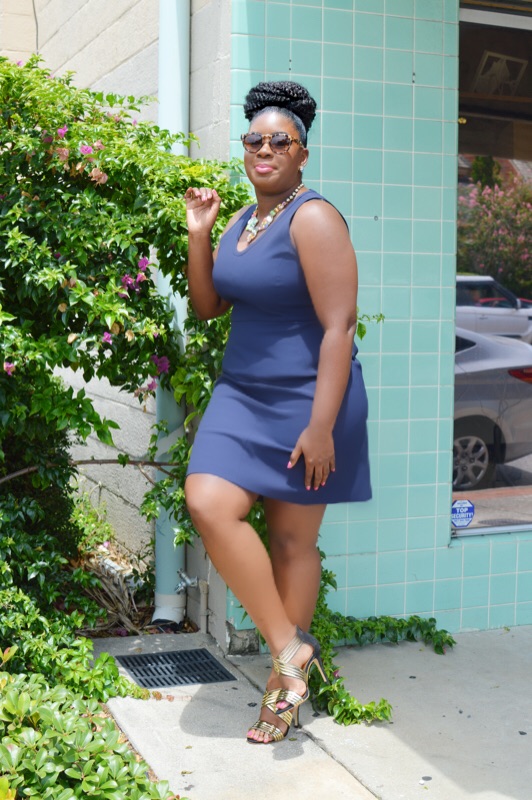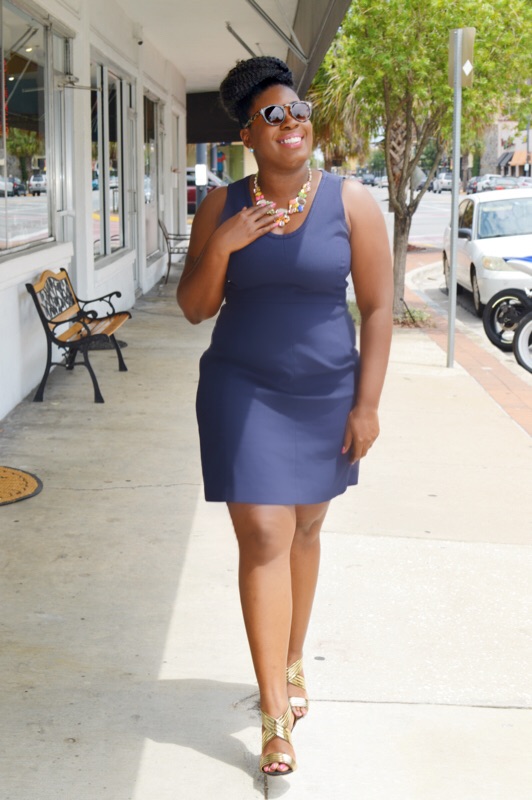 The key to successful thrifting/consignment shopping is to have an idea of what you're in the market to buy. There are so many things on the clothing racks, so if you're not focused, you can easily get distracted or even overwhelmed, so do have a plan that doesn't involve rushing through the process. It's so easy to overlook a hidden gem when thrifting so take your time.
Also, try things on before you commit to purchasing. A lot of the vintage clothing options are absolutely jaw dropping Gorg, but the sizing is different.  I'm talking no stretch, no give. So be mindful. A standard size 8 from Banana Republic will fit much different than a vintage piece that was crafted in a fashion house in the UK, right… So if you stumble across something really cute, in your normal size, that just so happens not to fit… know this. It's not you, okay, it's the designers…Lol!
Have fun with it too.  Live it up, and try new things. Besides, when was the last time you did something for the first time, huh?
Take risks. Dare to do something different.  Remember, dressing rooms are your friend. Just because you think something wouldn't look right on you, doesn't mean that's the case. If you like it, try it. You'll be amazed at how wrong you were.
If you're unsure, take a few pictures of yourself wearing the items you're contemplating. That should help you with narrowing things down a bit.  Don't buy clothes just because they are affordable either, or else you'll find yourself reselling things that you never even bothered to wear. My rule is to only purchase things because I absolutely LOVE them and because I can see myself riding off into the sunset on a purple unicorn, wearing them with style, grace + pure-t-glee.
Lastly, there's so much to explore… Arrive dressed for the adventure. Wear something that's easy to slip in and out of, it makes trying things on that much easier.
I can't wait to haul my gently used items to Dechoes.   There's so much joy in getting new to you pieces in exchange for gently used items that you'd probably never wear again anyway. Be sure to stop by Dechoes to check them out, they've got something for everyone and the customer service is out of this world  phenomenal!
Huge thanks to Chic Conviction and Dechoes for organizing this amazing style collab.
I really enjoyed this collaboration, it was so much fun.
Lex, Amanda, Aida, & Melrose (Elise), I enjoyed this thrifting adventure. You all are so much fun to be around.
Friends, check out the slayage that these women are serving on IG and then drop a few likes bombs while you're at it.
---
***This collaboration is brought to you by Chic Conviction, sponsored by Dechoes Resale
www.chicconviction.com
Instagram.com/chicconviction
www.dechoesresale.com
Instagram.com/dechoesresale