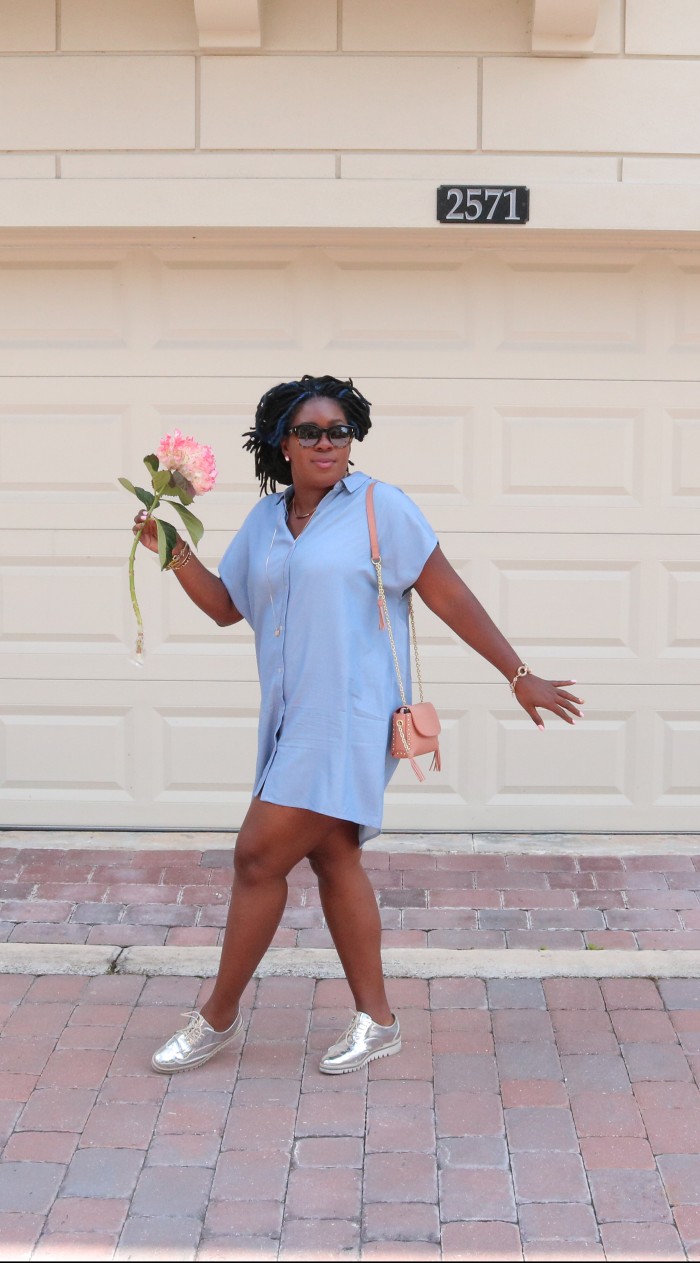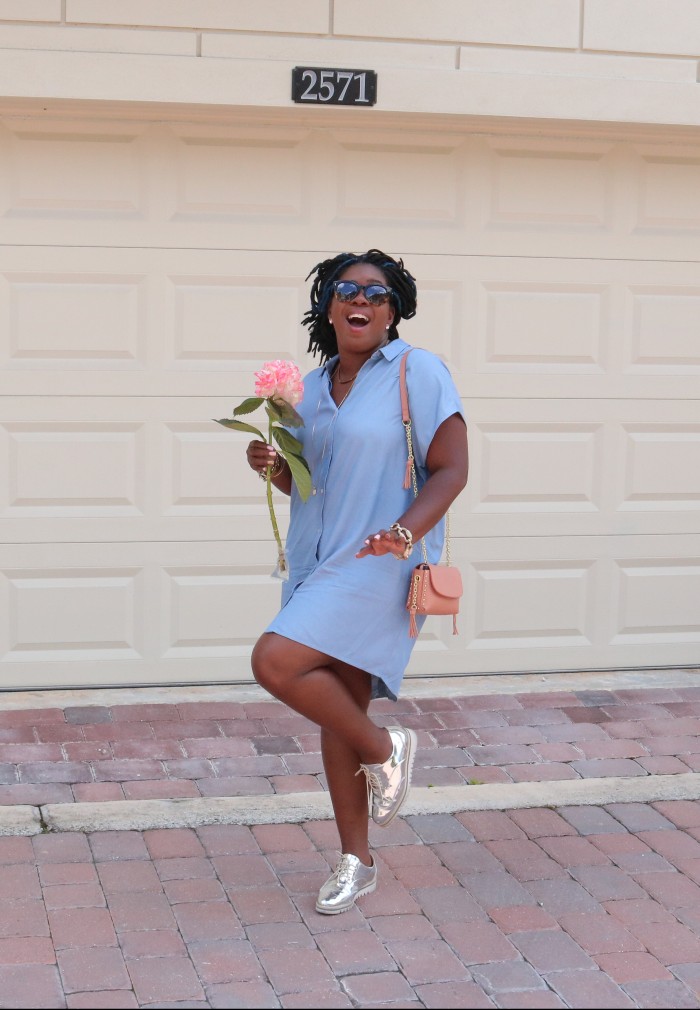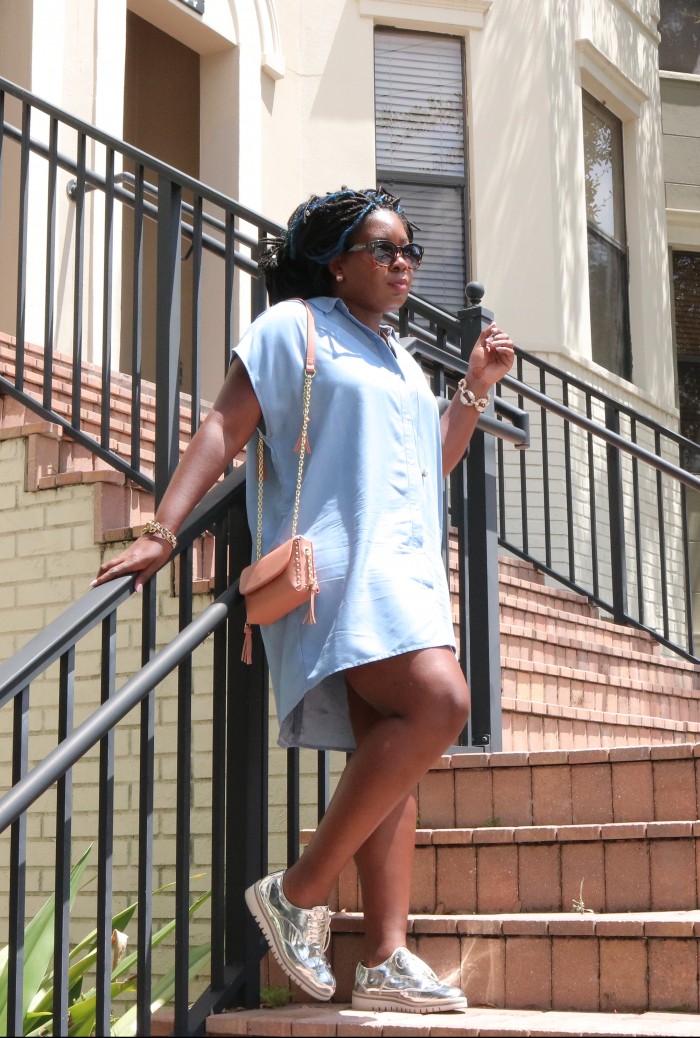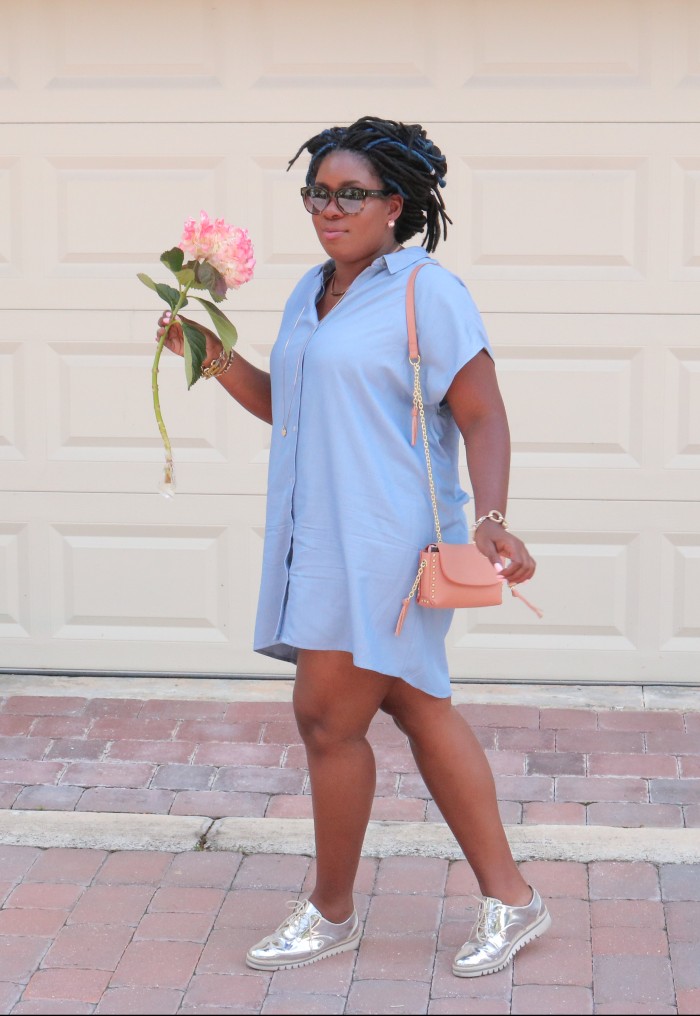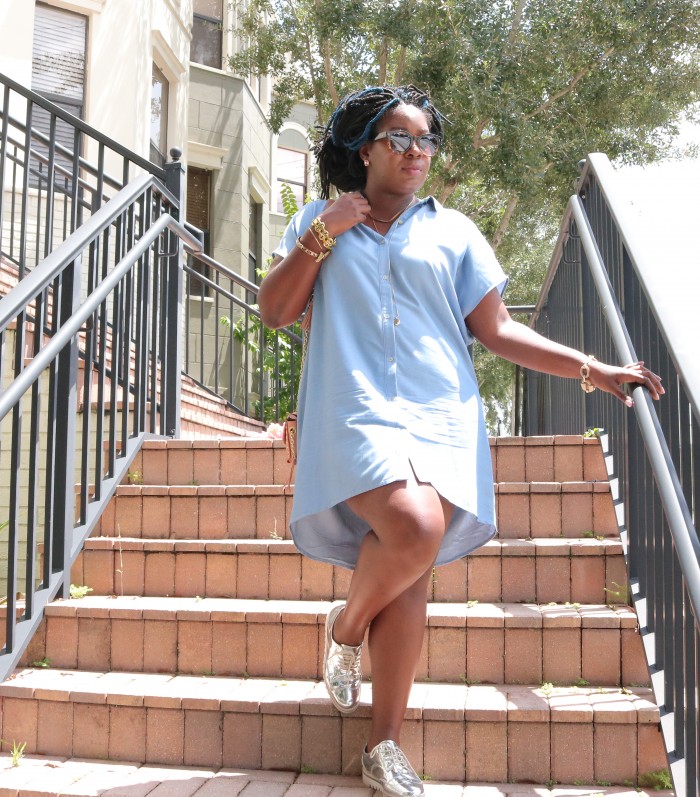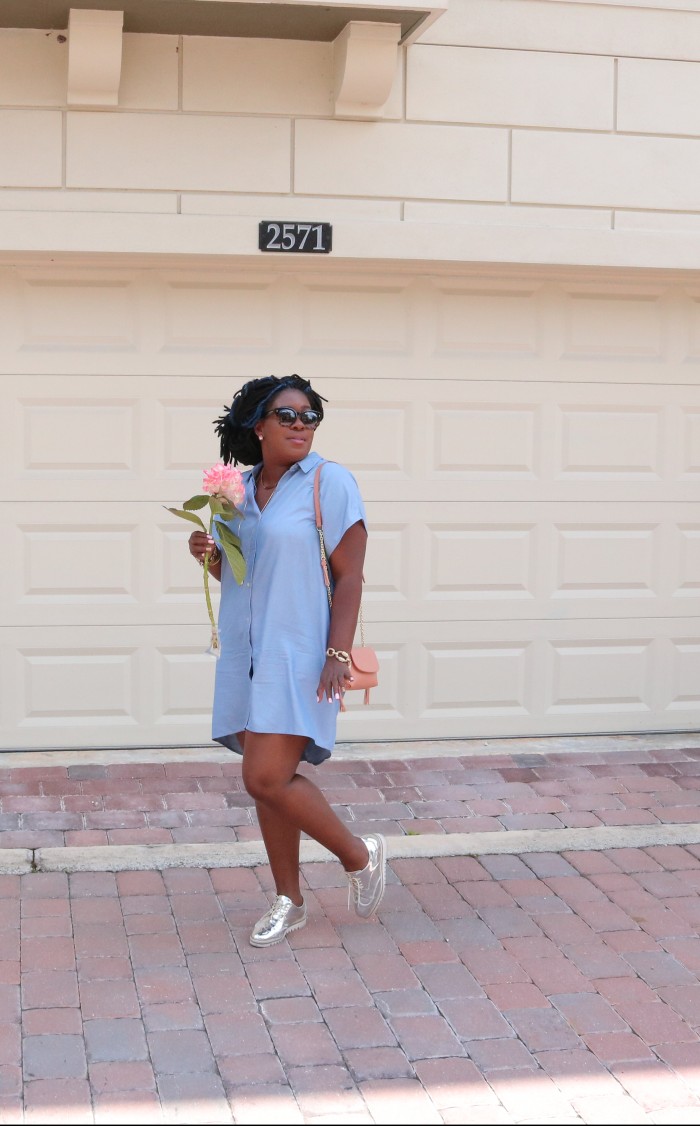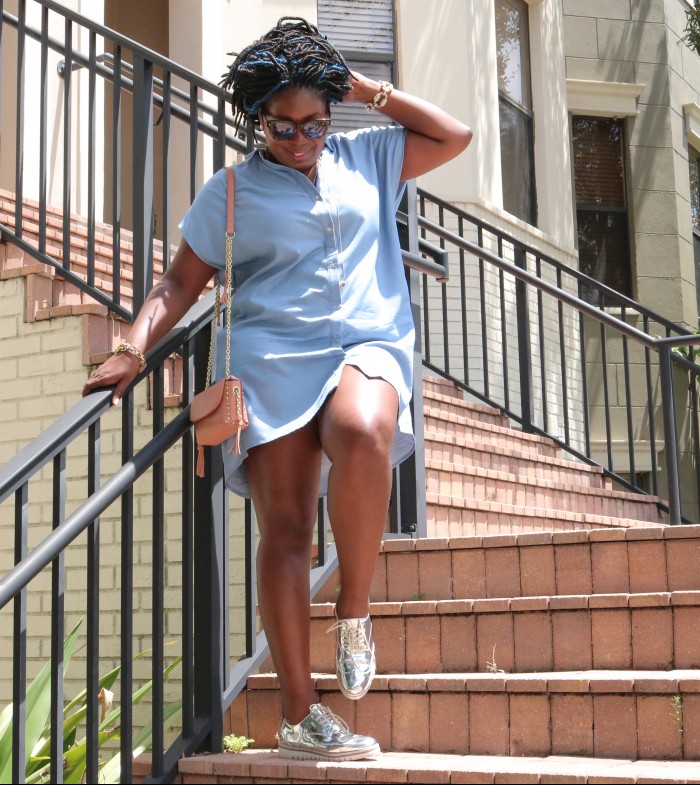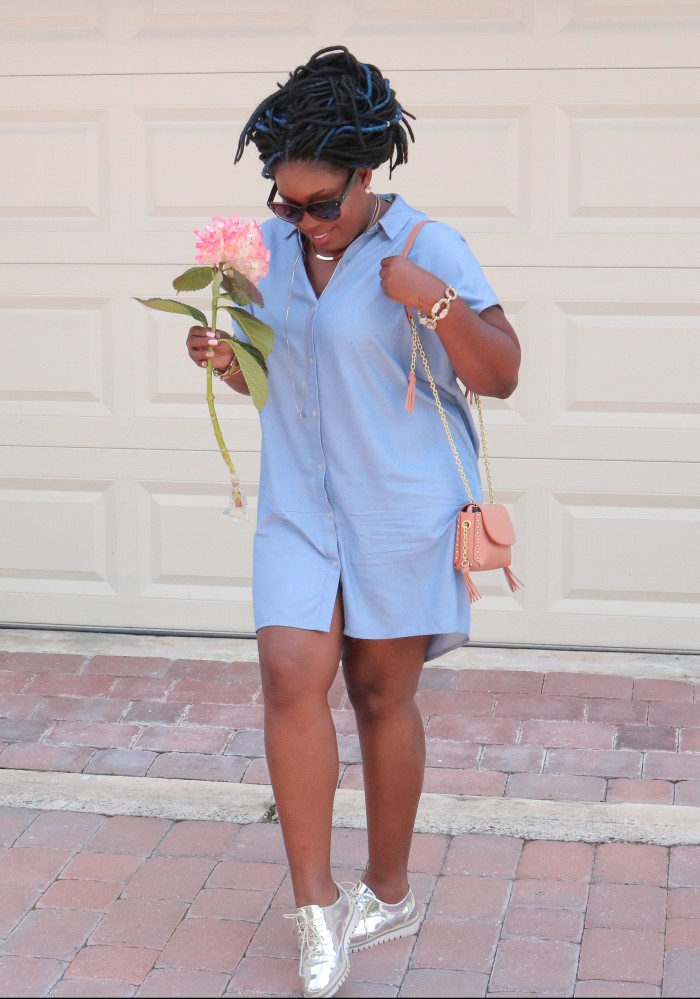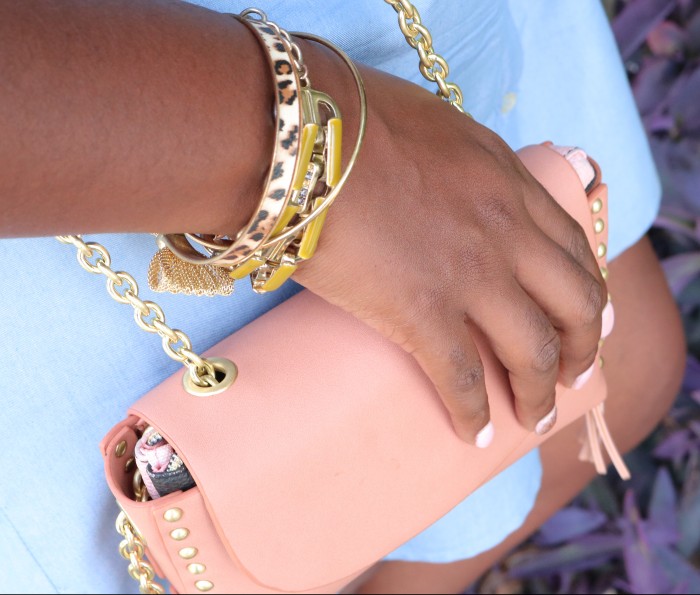 STYLENotes:
Ahhh, the shirt dress. It's a classic wardrobe staple for women on the go. How much easier can getting dressed get? It's free flowing and uber comfortable. On days like this, I'm typically running errands so there is absolutely no tolerance for heels as my sole mission (no pun intended) is to get ish DONE! Now, no heels doesn't mean boring shoes. I paired my easy-breezy-chambray shirt dress with my favorite brogue detail flats, layered a few necklaces and threw on a blush, fringe crossbody bag to add a pop of color. This look went from the floral shop, to date-day brunch (with the Mr.), to the farmers market and to the outlets… talk about multi-purpose.
LIFENotes:
We're midpoint into the second week of school and things are bonkers around here. So much so that I didn't send you all the memo. **Screams…. Melanie Yvette is our lucky winner of the Juvia's Pallette Giveaway! Congratulations BAE!  I truly thank each of you for joining me on this epic journey. It wouldn't be half as fun if I didn't have your support and constant encouragement. I know I haven't responded to a few of your feedback emails and do note, it's not that I'm ignoring  y'all's input, it's super valuable! It's just that I'm adapting to a new schedule so I haven't had the time to send detailed individual responses AND I don't want to give you all rushed responses but know that you are loved, appreciated, and heard. I will bring you more women's work attire as well as more articles on what to wear to social events and etc. Trust me, I'm cooking and soon to be serving you ladies (and gents) all kinds of "Over Thurdy" style delight.
Though Le early morning struggle has been real these past two weeks I'm excited about the change because  once I adjust to this new, new lifestyle… and me and this schedule get better acquainted, early bird living will become the norm AND THEN it's going to be on like popcorn bae-boos. I'm totally goaling for 3 articles/ week. BECAUSE consistency is a big thing and I'm striving to give you all consistency.
'Til next time darlings…
Oh, and because I love y'all so, so deep…there will be another giveaway coming soon so stay tuned. xo