SD StyleFile 001: In this issue of SD we're taking you from work to casual chic (in deez streets!) and it all begins with this vibrant asymmetrical dress. We call this segment of Style Files a double take as we're featuring two takes on one dress. Our mission? To inspire you to maximize your wardrobe and indulge in the fun of mixing and matching the pieces you already own.
Work Memo

101

: Dresscode Decoded
Why this look works for the workplace:
Dress: Knee length which means you won't expose yourself if your work requires you to do lots of bending and reaching. Also its not too form fitting and the fabric is both breathable, non-restricting and comfortable when sitting before a computer for extended periods
T-Strap Pumps: The nude tone and the court-toe scream business and the reasonable 4.o heel height make the shoes easy to walk in. Anything higher could effect productivity… as walking to meetings in 6 inch heels could cause a bit of a delay.
Gold Hoops: Gold hoops are a wardrobe staple and if you work in a work environment that has a semi-casual dress code hoops are typically acceptable.  However, if your place of employment is on the conservative side, then hoops of this size may not work for you so use your own judgment on this one.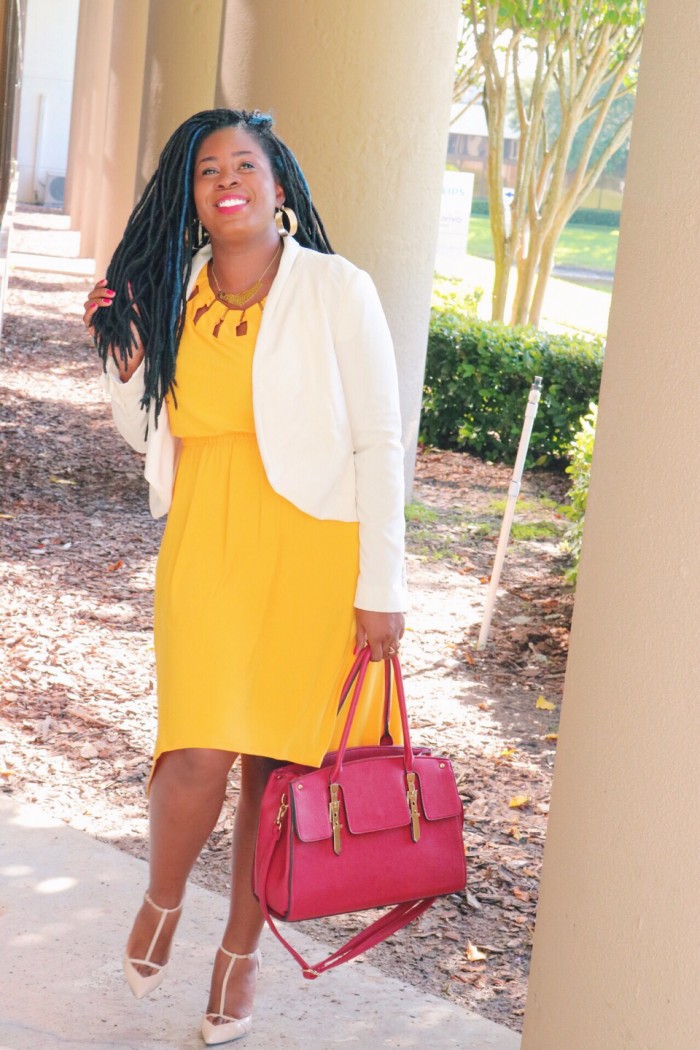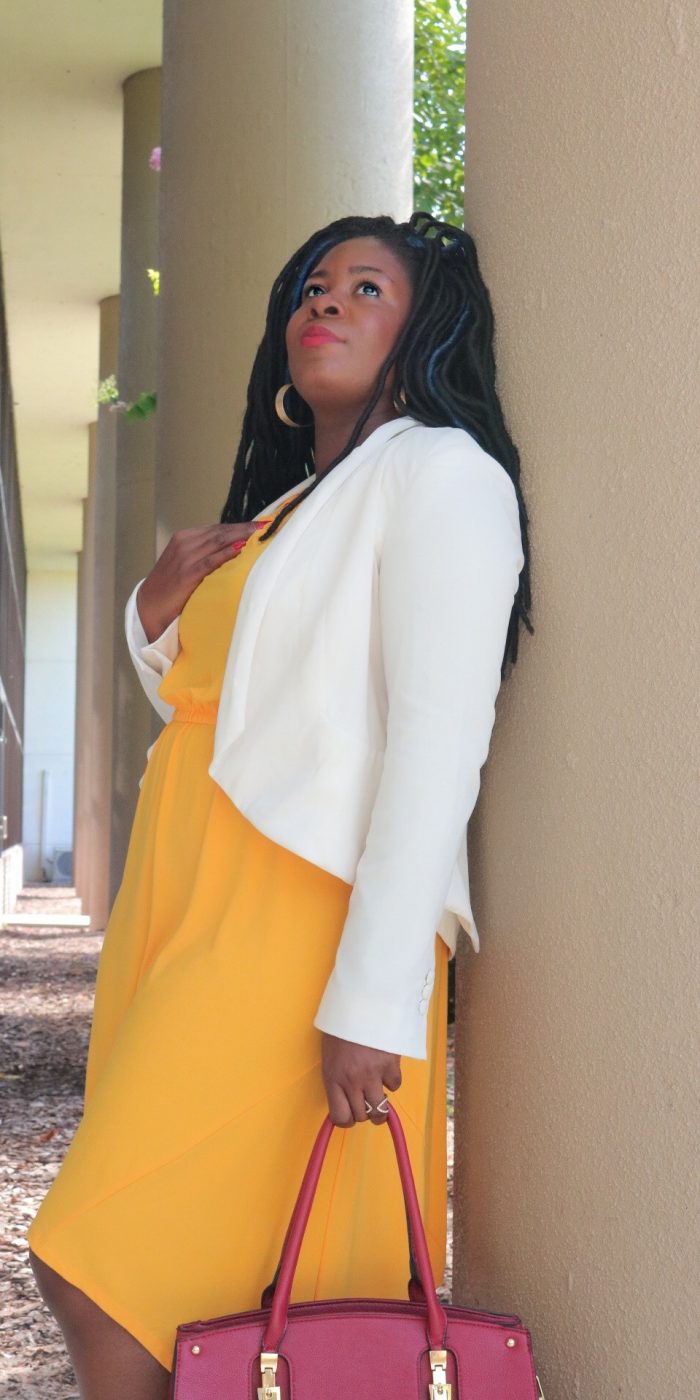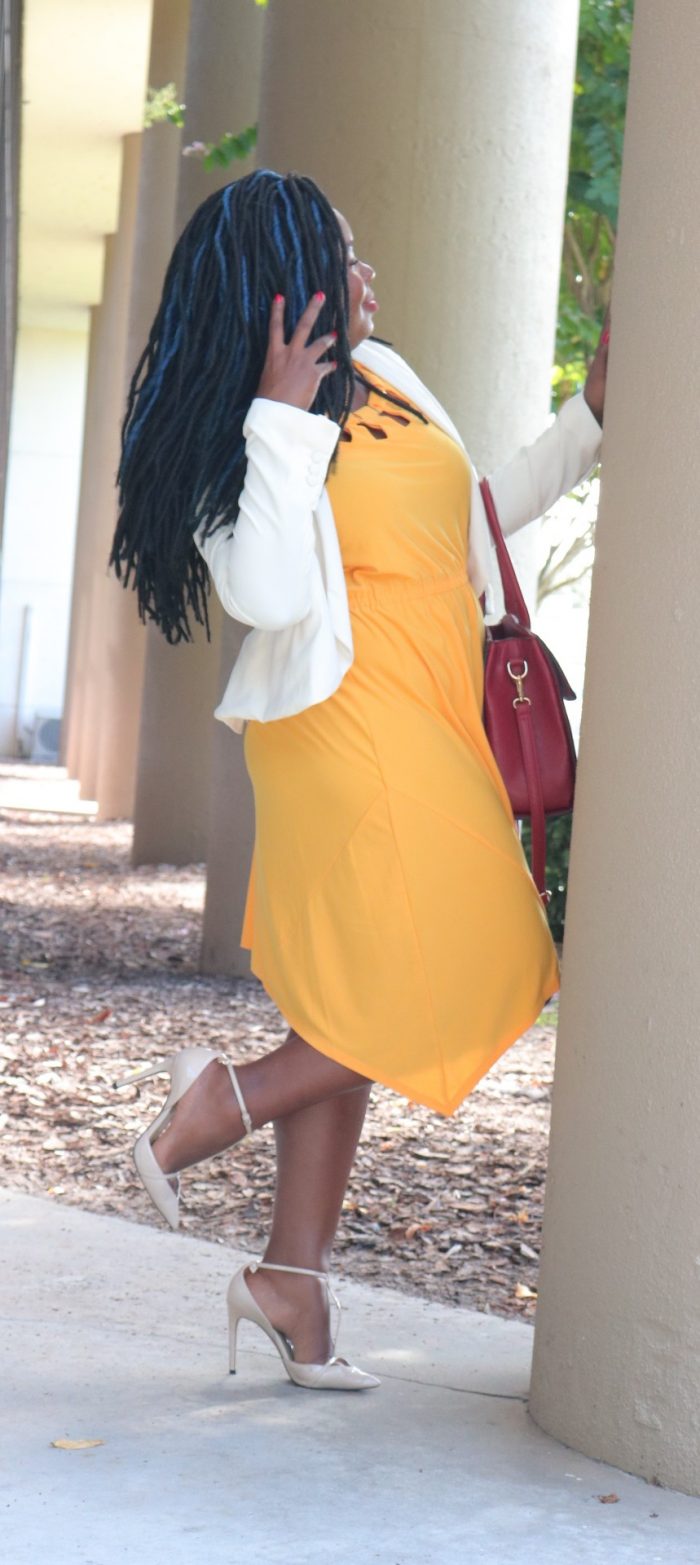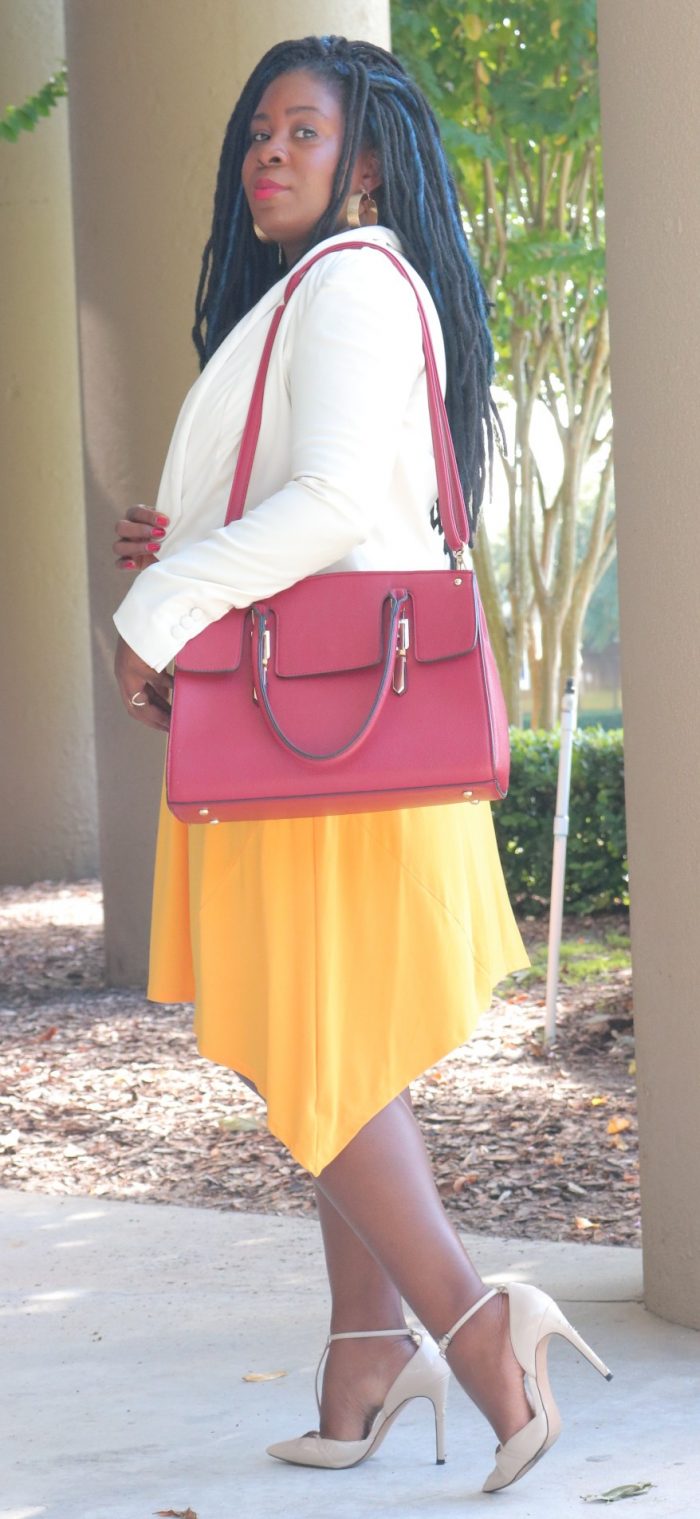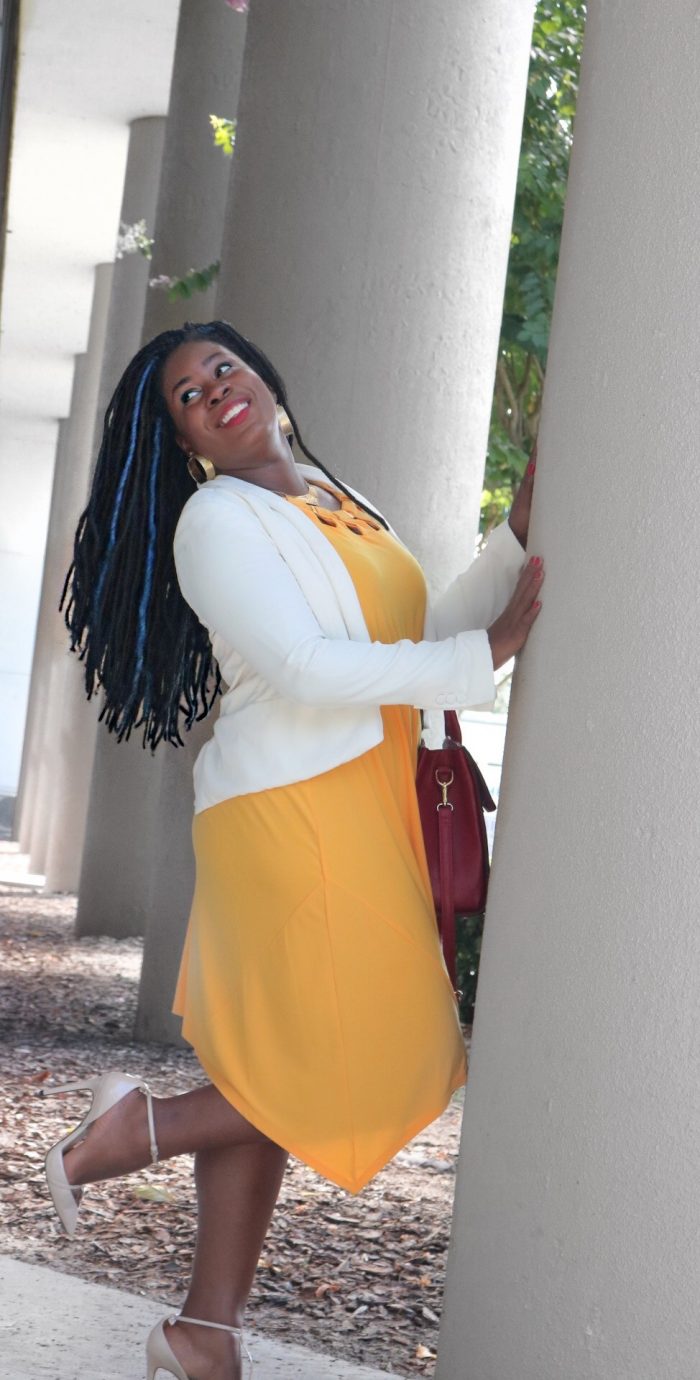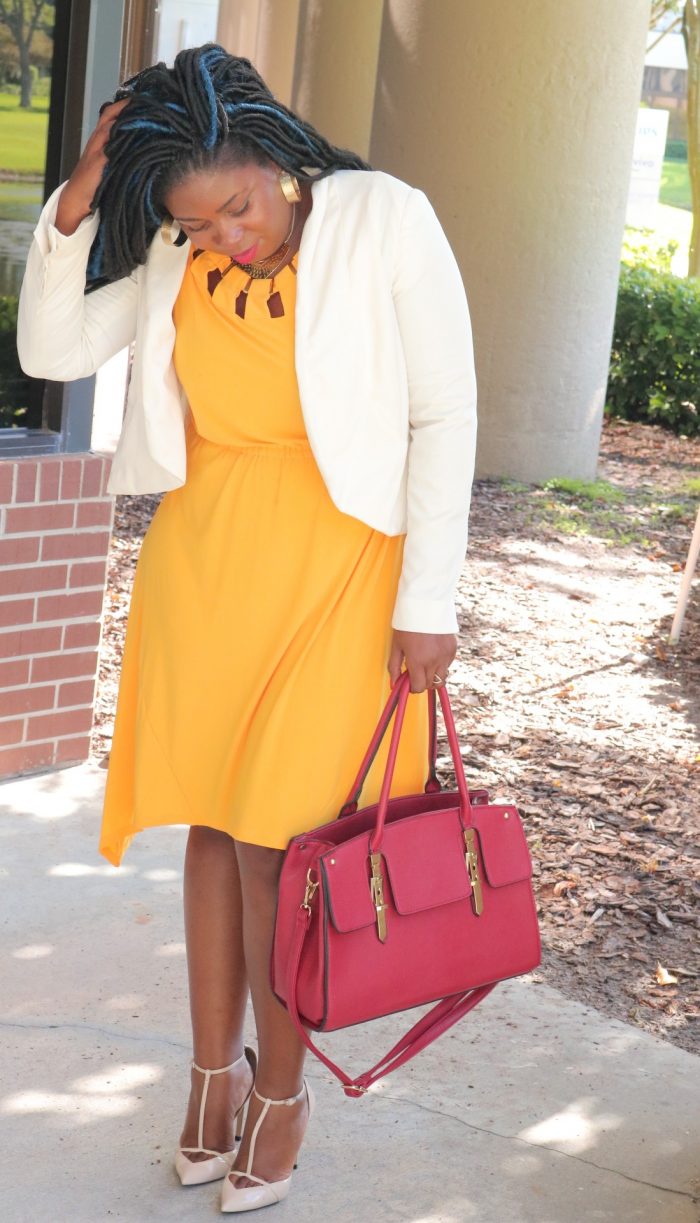 We lucked up and found this spicy mustard dress on one of Macy's many clearance racks. We liked it a lot so we put a ring on it! This color equals destination happy place for us. Our super sensitive spidey senses (aka the Pantone Fashion Color Report for Fall 2016) tells us that spicy mustard is one of the hottest colors for this season and guess who's totally here for it? Yep, you guessed it, we are! Can we all agree that spicy mustard OOTD shots are gonna look absolutely delightful alongside freshly fallen autumn leaves (because you definitely care about that, right?) 
We're feeling all of the Pantone Colors for fall 2016, check them out below.
Reflection: Which of these colors are you most likely to wear this season?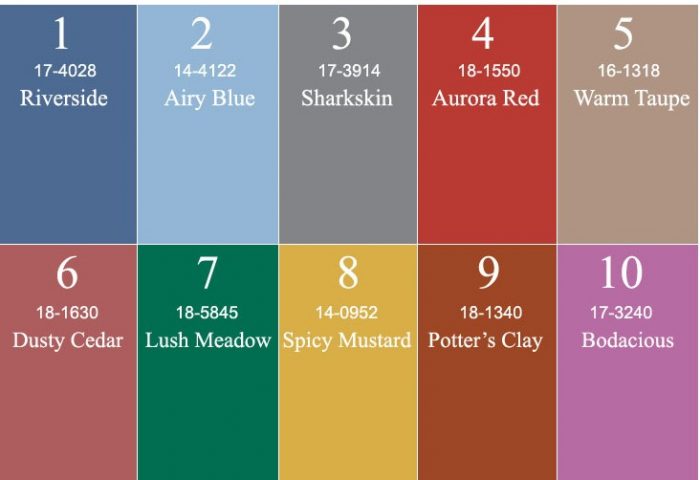 Also, if you're wondering why the heck pantone colors are important, just know that there is much research associated to them that deems them as such. There's a ton of phycology  that substantiates the importance of Pantone colors. So much so, that there is an entire committee of board members who receive top-dollar to spend countless hours obsessing over the-next-big-color. Color is so important that Leatrice Wiseman, executive director for the Pantone Institute of Color has written an whopping eight books on the topic. AND need I mention the fact that there is an ENTIRE COLOR INSTITUTE! Told y'all it's serious out here.
Pantone colors are not just random colors, before deriving to the actual colors of the season, there is some heavy research involved. Don't believe me, then buy the books, lol.
However, for the sake of this article,  what you need to know is that Pantone colors are used by designers and fashion powerhouses all over the world as a guide for determining the hot or hmmm colors of the season. I'd venture to say it keeps designers and fashion houses on one accord. Bless their hearts.  Oh, and since we're on the topic of color, here's a major styling key!
Pro Tip:  Whenever the season's change, always, always always (if you actually care about this stuff) do a quick google search to check the pulse for which colors are poppin' and which ones are stoppin' for the season to come. Once you get those deets, dressing on trend is actually a cake walk. You're likely to have a few things in your closet that lie within the "Pantone hot zone" unless your closet looks like a monochrome casting call for the modern minimalist. In this case, well, you can stop reading now, lol.
Once you identify the pantone colors you already have; move those clothing items to the front of your closet (for easy access) and simply pair them with a classic wardrobe staple such as denim or a pencil skirt and VOILA, you're on trend girlfran BUT only and I repeat ONLY if you step out into the world rocking that FLOTUS confidence (Hey Michelle!)
Now, on to the style hacks… it's simple. Change the shoes, switch up the layers to a more sporty or casual layering/completer piece, swap out your accessories and BOOM, you're done! Just like that you've got yourself a totally different look with very little hassle. The key is not to over think things and to take risks. I know this sounds weird but 9-times-out-of-10, if you put something on and it makes you feel good, then go for it. The confidence you exude will automatically take your look to the next level. So when it comes to your wardrobe selections, be bold, be brave, take risks and feel fabulous!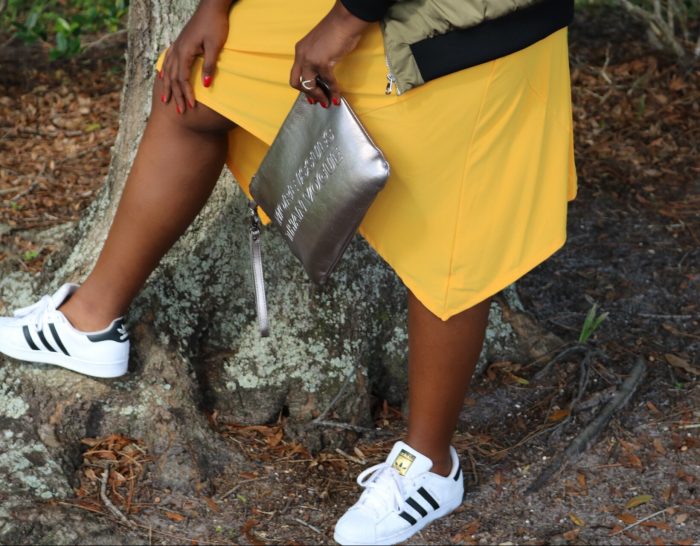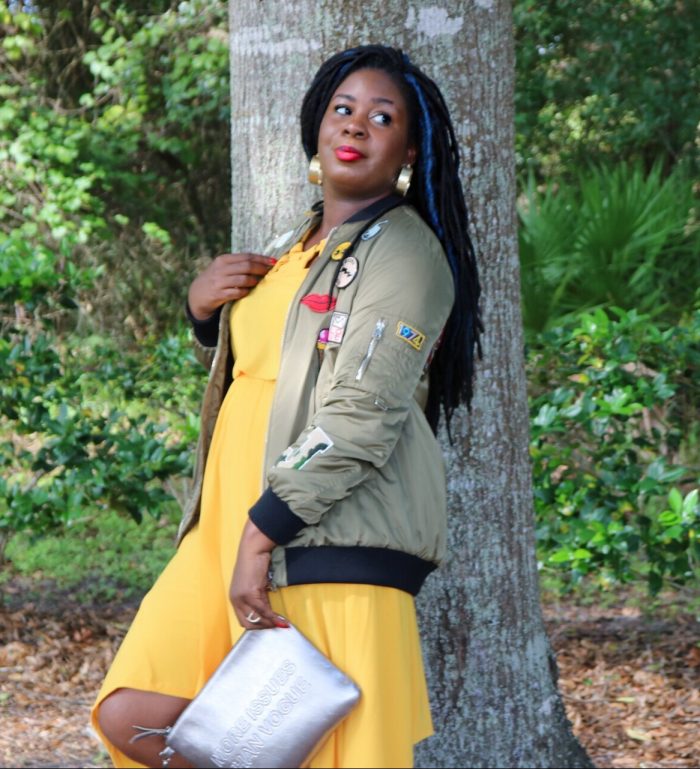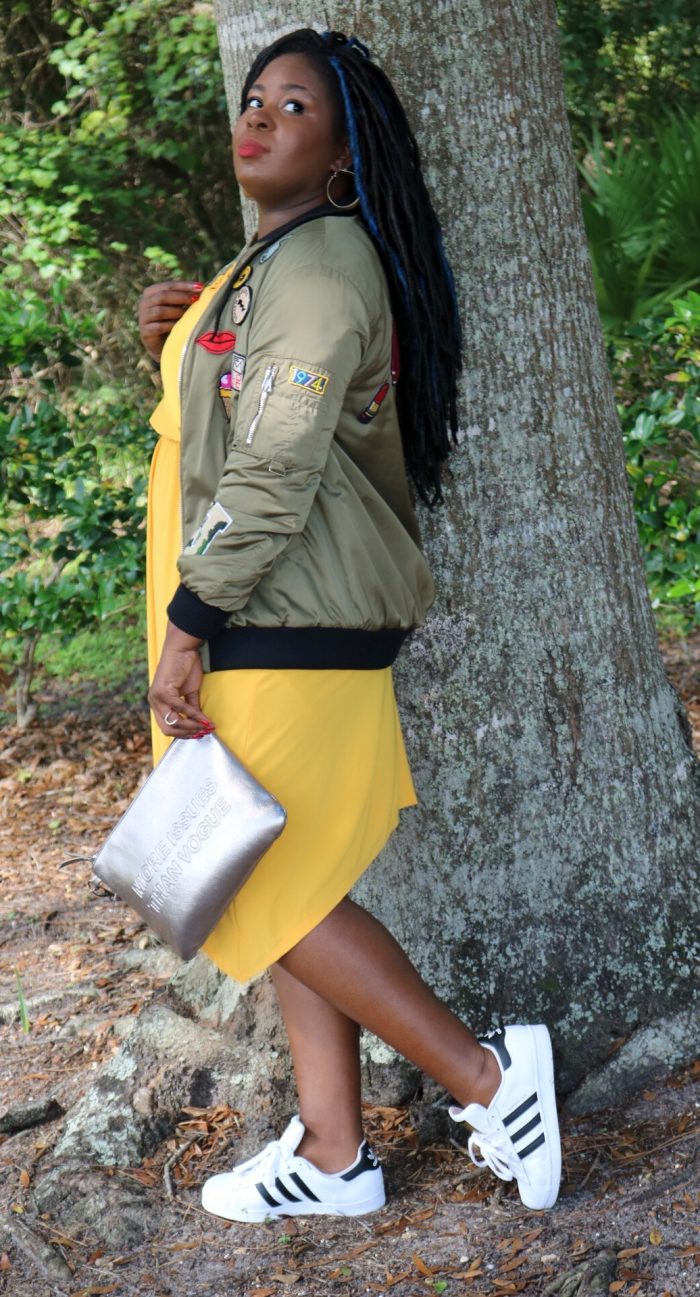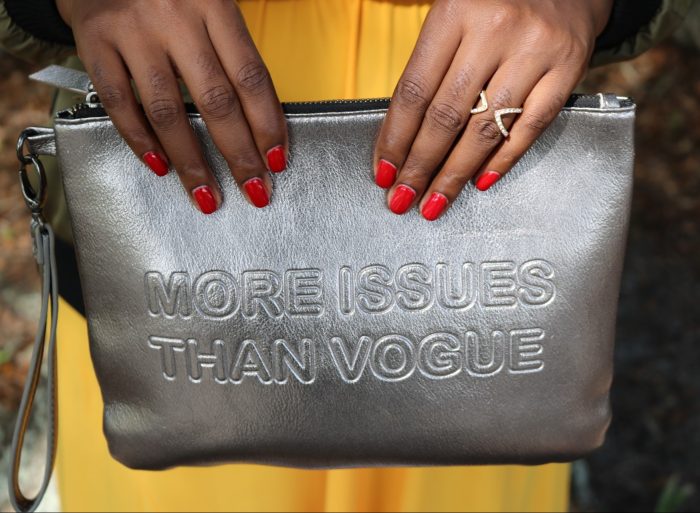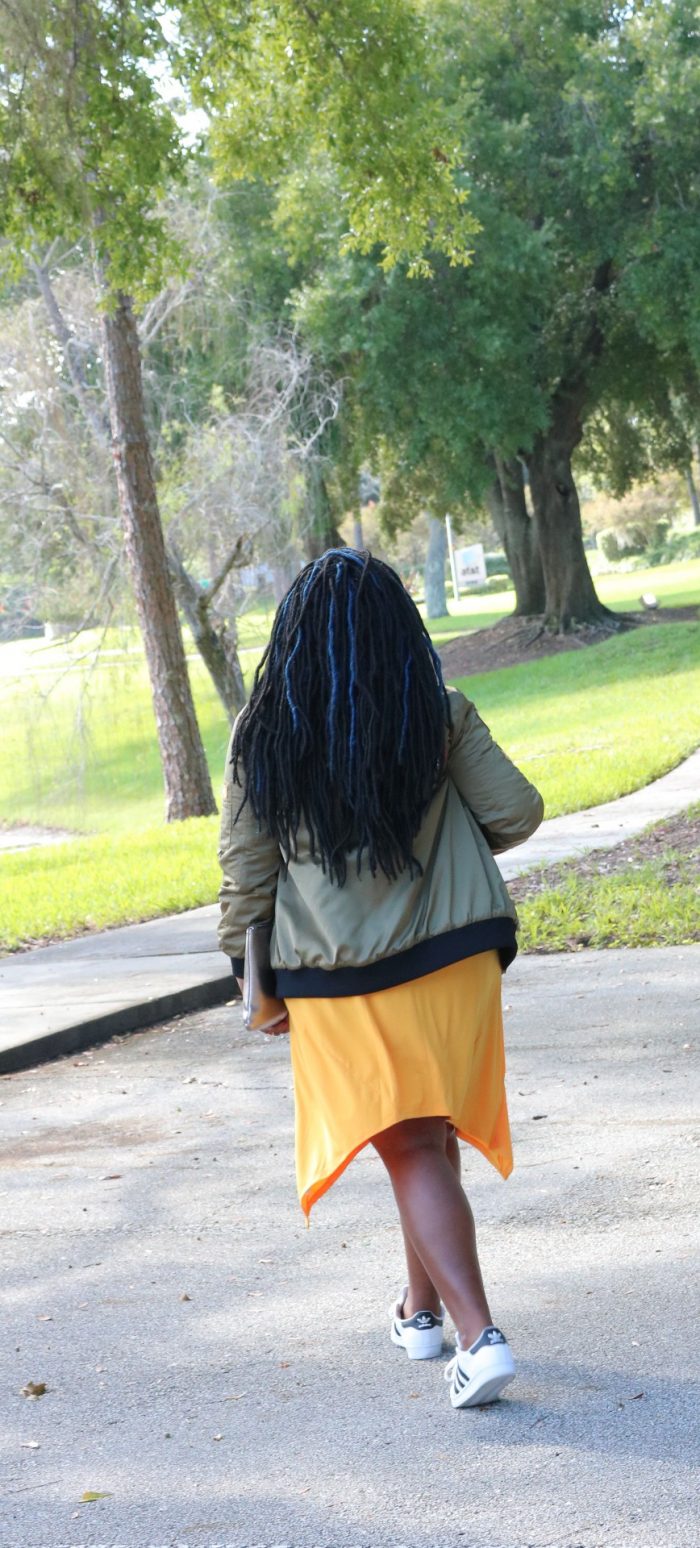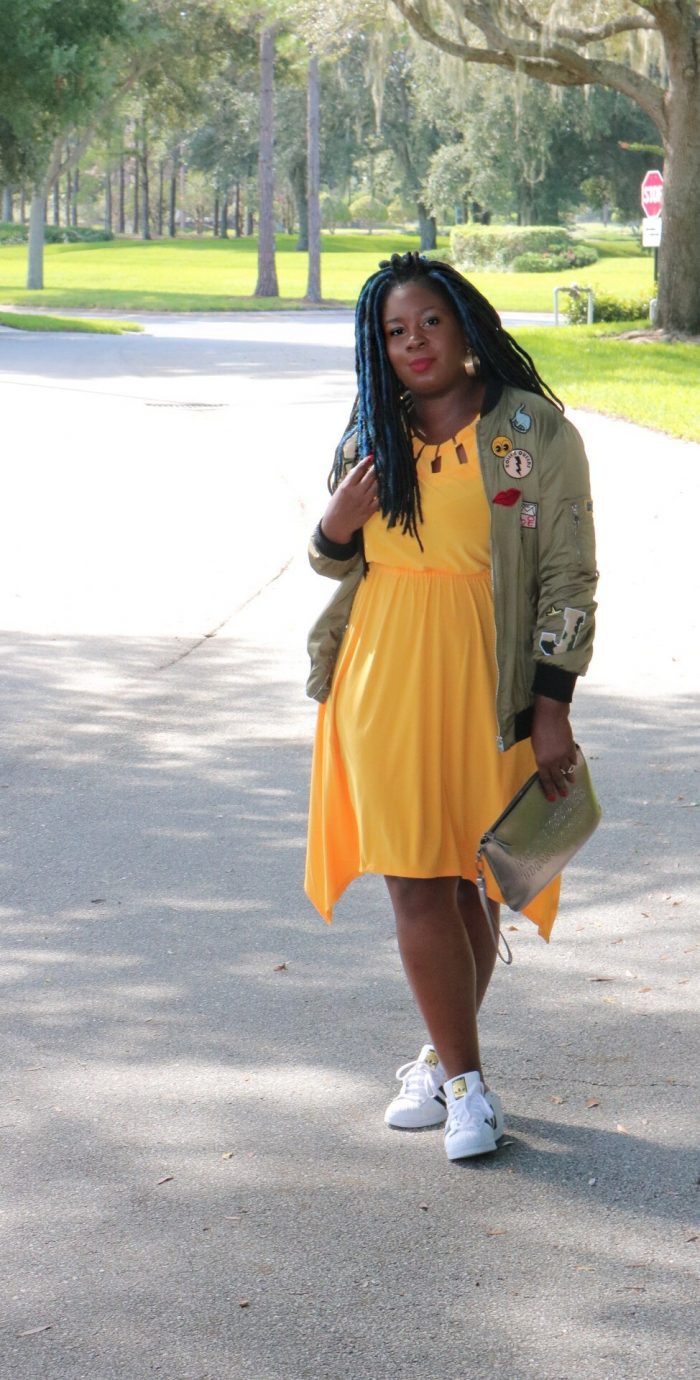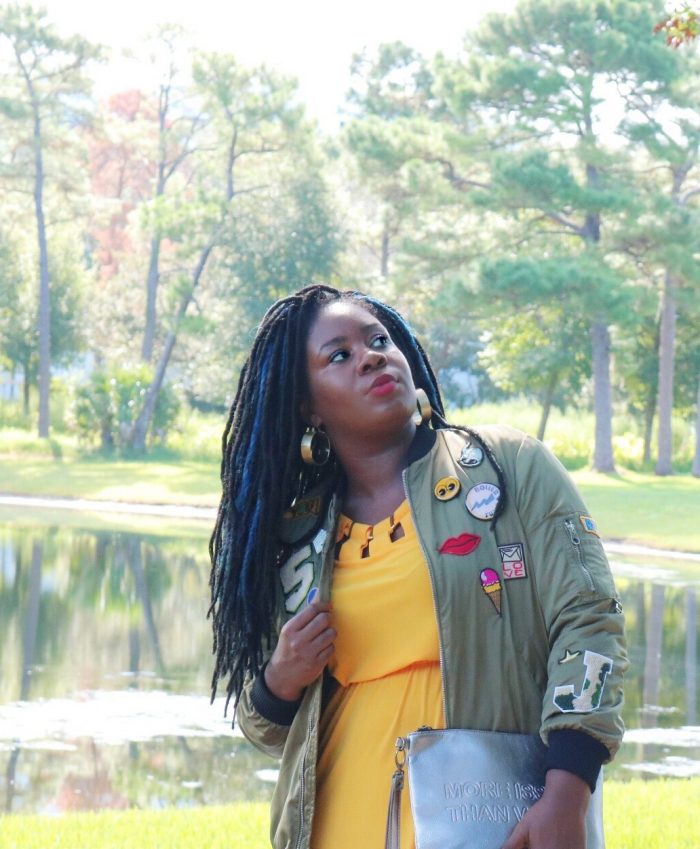 StyleNotes:
 Dress: Macy's, Blazer: Kohl's, Earrings: H&M, Shoes: Zara, Bag: Shoe Land
Break-room Chat:
What did you learn today, and which look is your favorite? Let me know in the comments below or hit me up on Instagram or Facebook.