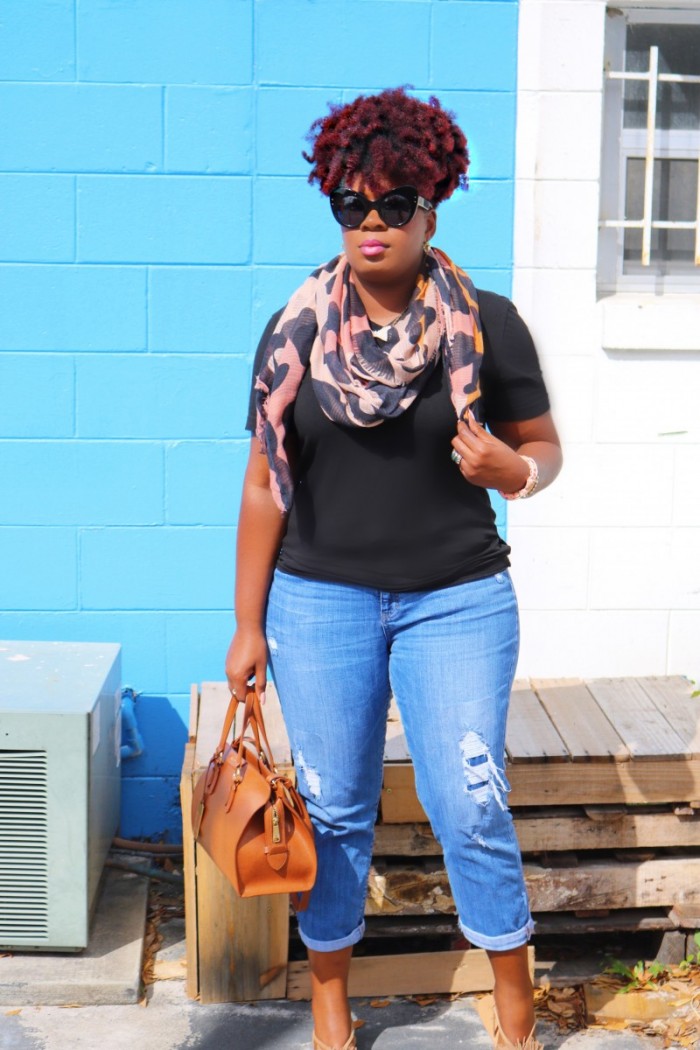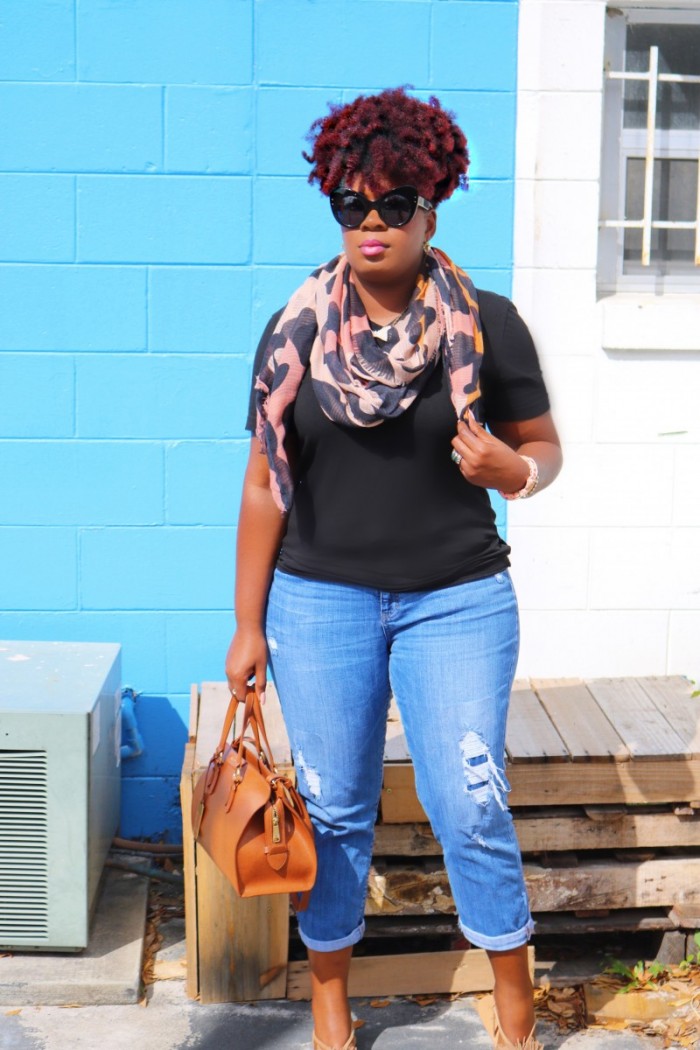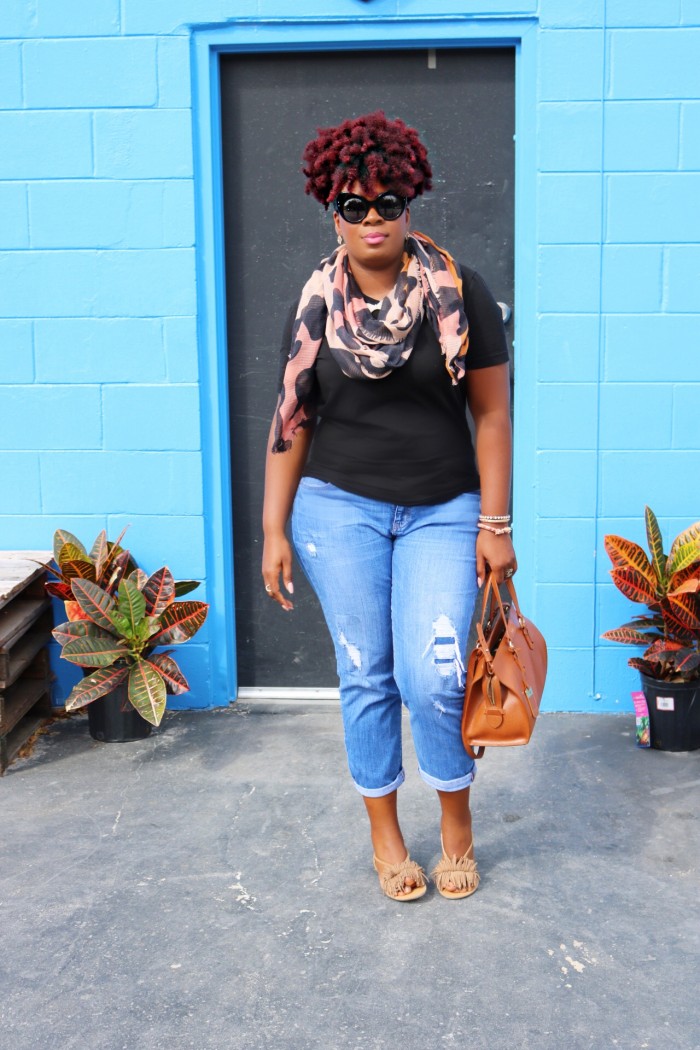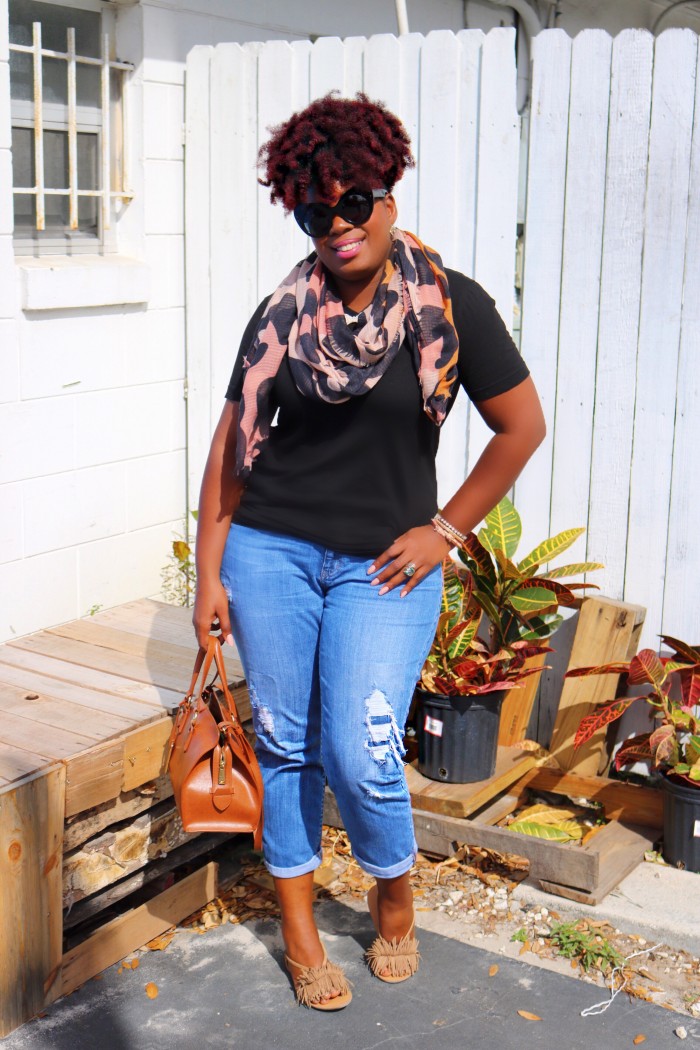 STYLE Notes:
Hubs and I ran out to grab a bite to eat for brunch, we ate at Se7en Bites which is a quaint little bakery located in the Milk District of Orlando.  Wasn't in the mood for being fancy so I paired a basic black t-shirt with my go-to boyfriend jeans.  Scarves have a way of adding the cool factor to any look and this printed beauty is no exception. The fringe sandals… well, two words. CUTE and COMFY!  I think I've officially found my "sole-mates" for spring. Oversized sunnies are an easy way to make a statement and take your look up a notch. I scored these high glossed, cat-eye fashion glasses from SEE.  I'm HUGE on customer service and so is SEE, their customer service was amazing and the options of  eyeglasses and sunnies are endless. I love that the quantities are limited as well. They have so many options, it was super hard to select a favorite.
The photos above were captured behind Se7en Bites. Don't you just love a good ole brightly colored wall to strike a pose in front of.
STYLE Deets:
Basic T-shirt/ Scarf: Zara
Boyfriend Jeans: Kohl's
Ralph Lauren Handbag: Macy's/similar (and currently on SALE)
Fringe Flats: Banana Republic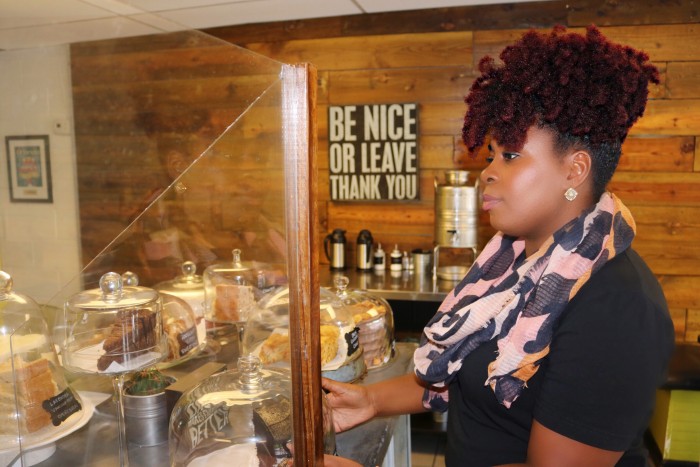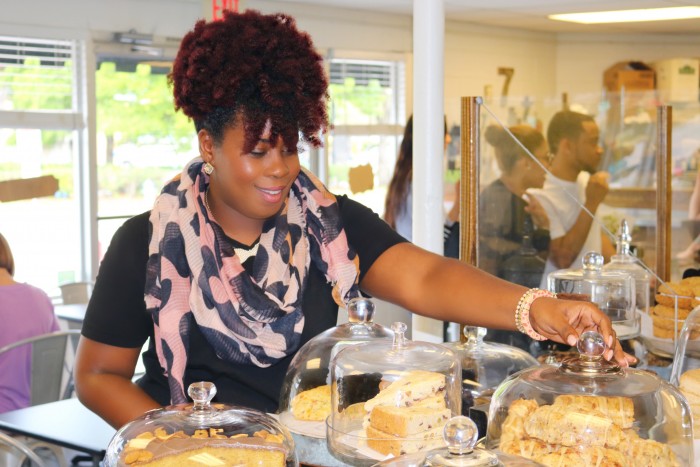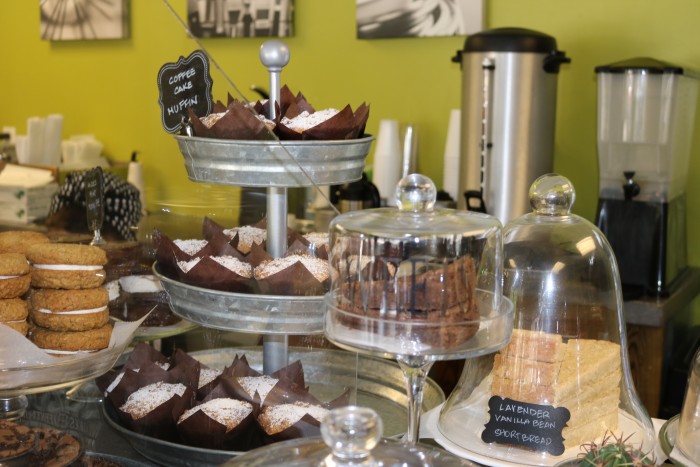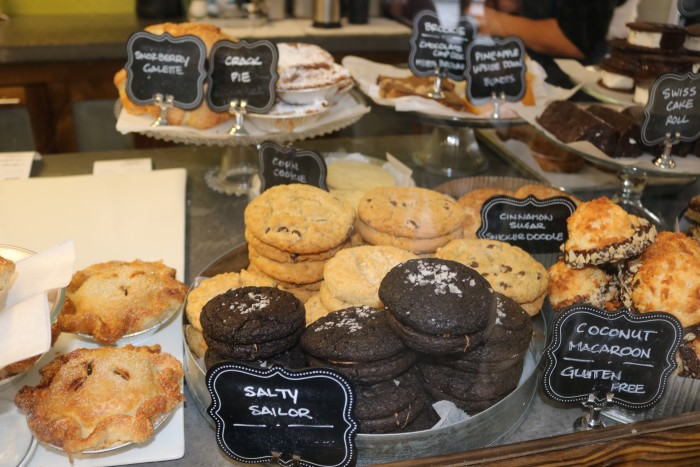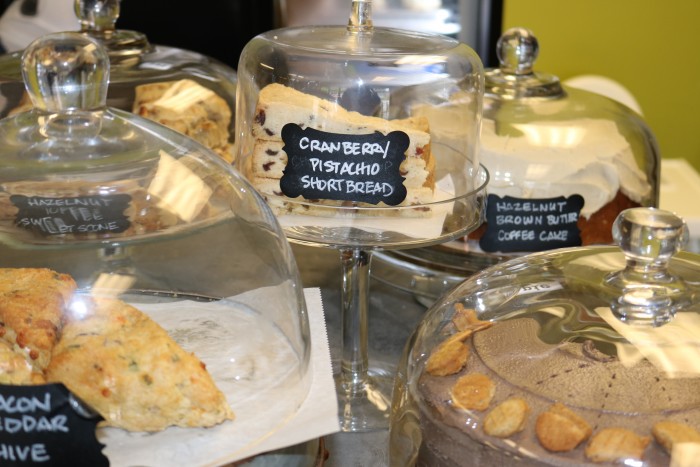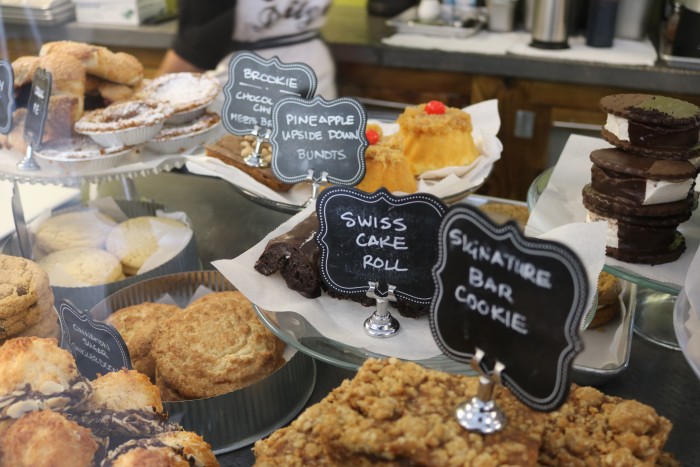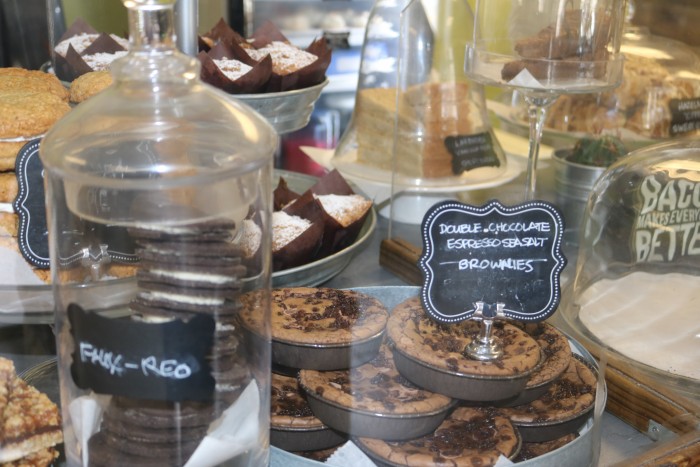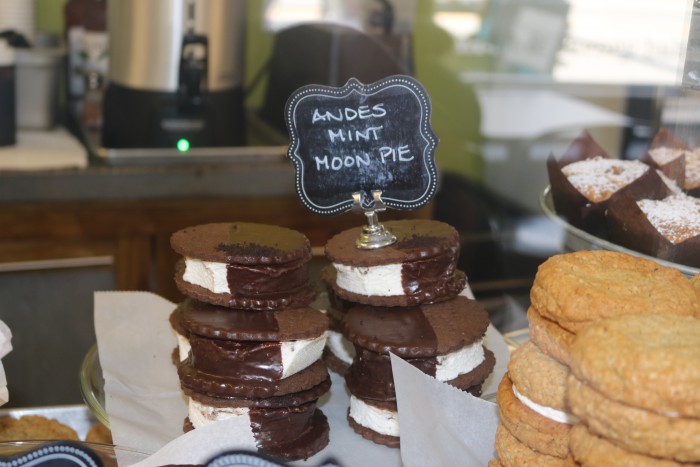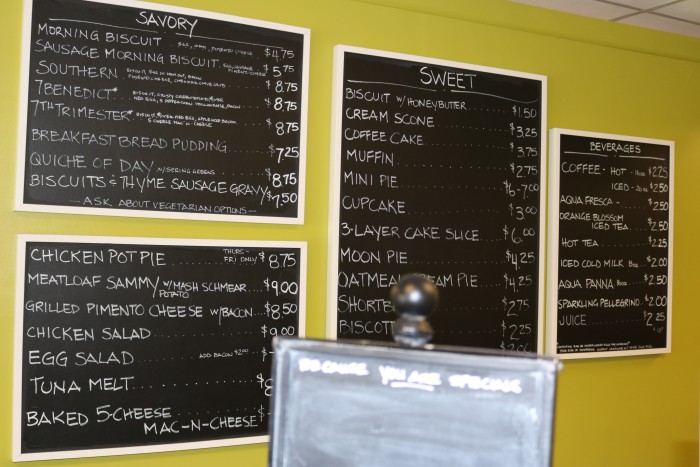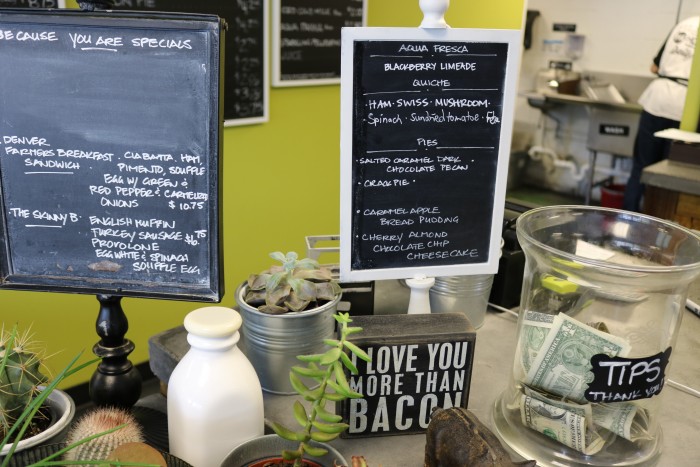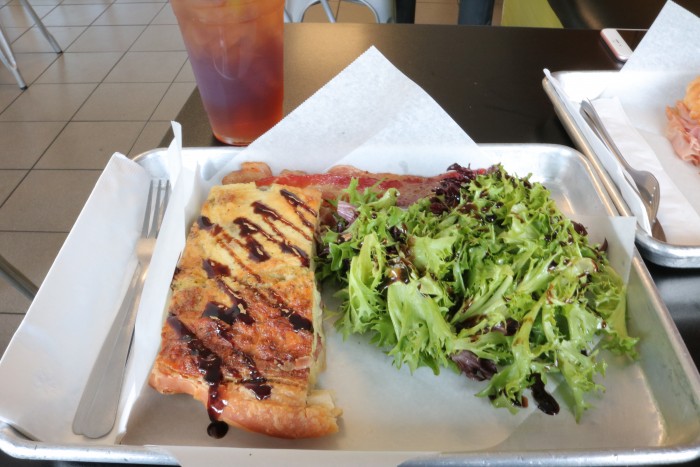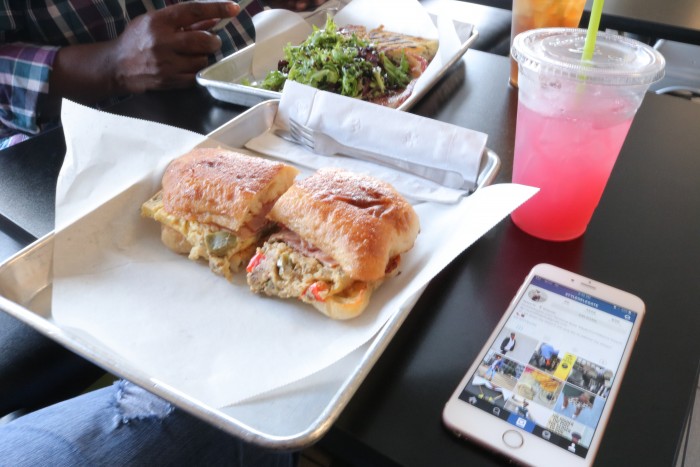 Se7en Bites:
Hubs ordered the Ham, Swiss, and Mushroom Quiche. It was yummy. I had the Denver Farmers Breakfast sandwich… double delish.  The drinks were rather refreshing as well.
The parking is limited and it can get pretty packed, pretty fast so be prepared to wait a bit; especially if you go on Saturday Morning. Another thing worth mentioning is the ever-changing menu options. I was a little disappointed that I couldn't get the french toast I'd ordered a few weeks prior, but I was still more than satisfied with the Denver Farmers Sandwich that I'd ordered this go-round. For dessert, I ordered the pineapple upside down bundt cake–it was as tasty as it looks in the pics. The double chocolate espresso sea salt brownies were a complete FAIL though. I had high hopes for them too. Rather than getting a mouthful of oowie-gooey chocolate bliss, my palate was overtaken by a SEA of salt, and I mean LOTS OF IT! YUCK. Definitely not what I expected. Overall, it was a rather pleasant experience and we'll definitely dine-in again soon.