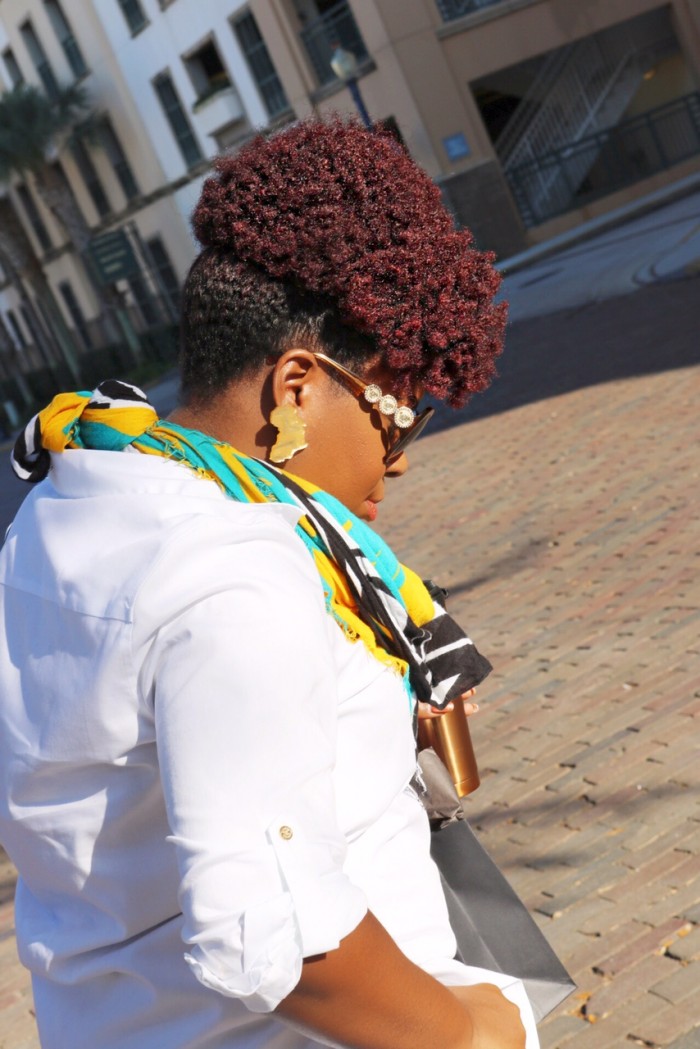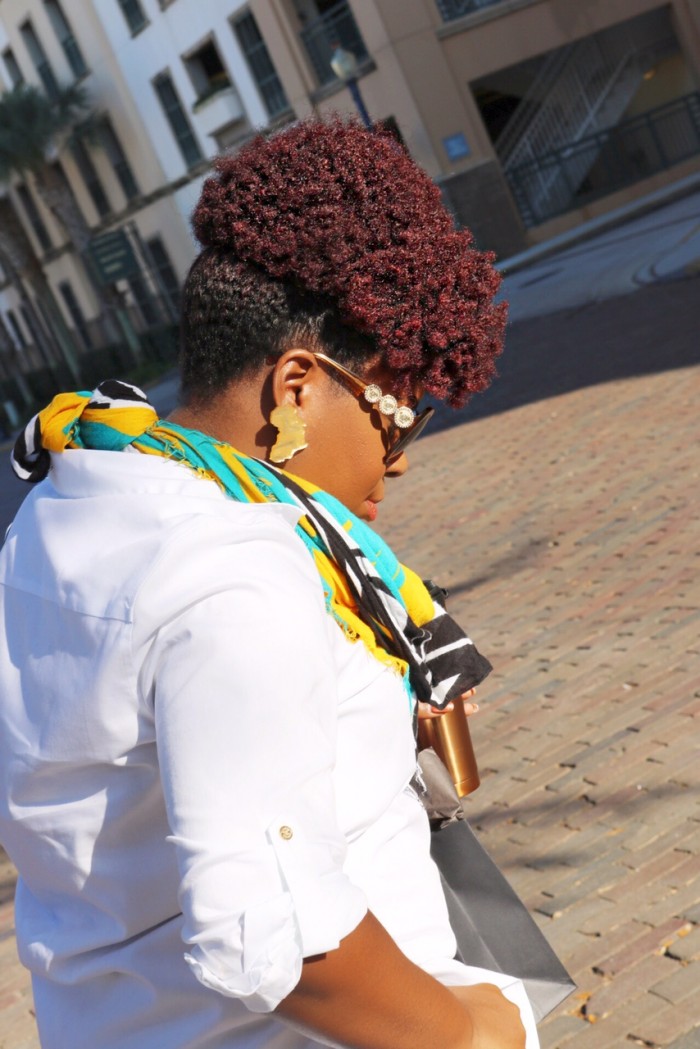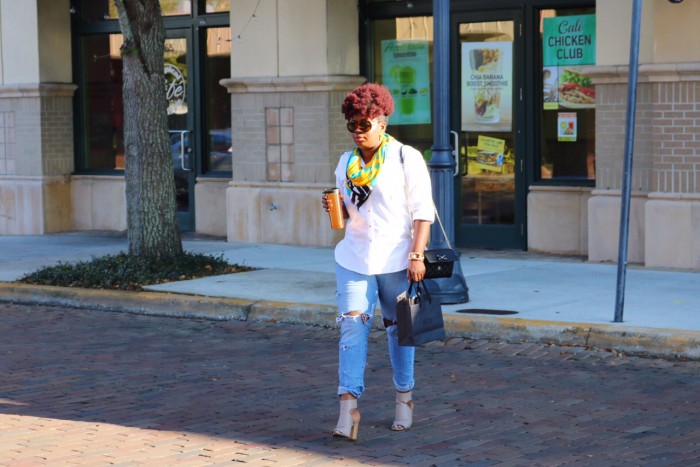 STYLE Notes:
Crisp white shirts,  bold scarves and distressed denim has easily become part of my daily uniform, especially for days like this one. I had lots of "To-Do's", so comfort was essential.
These shots were captured in the Winter Park area. I wore this look around town to run errands.  I stopped by Red Carpet Couture  & Gems Boutique to meet with Mila Renee (makeup artist) and Candace Tolbert (fellow stylist). After talking makeup and styling options for the shoot (with The 7th Magazine) Emanuel and I stopped into a little eyewear shop thats nestled away in Winter Park. I walked away with the perfect pair of sunnies.
STYLE Deets:
Shirt: Macy's
Shoes/Jeans: Kohl's
Scarf: Zara
Earrings: Rachel Stewart
Handbag: Forever 21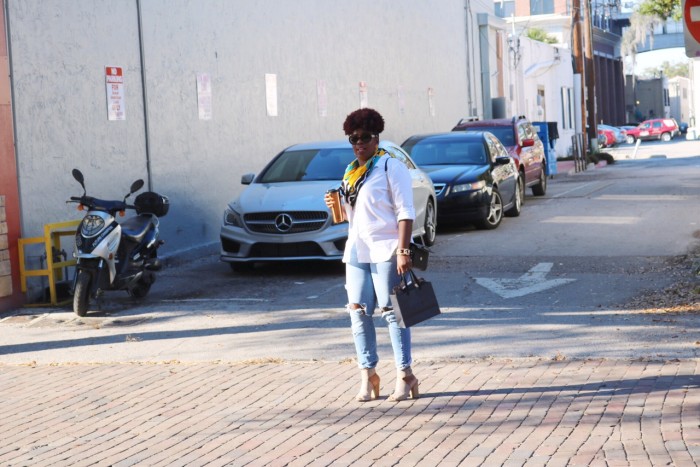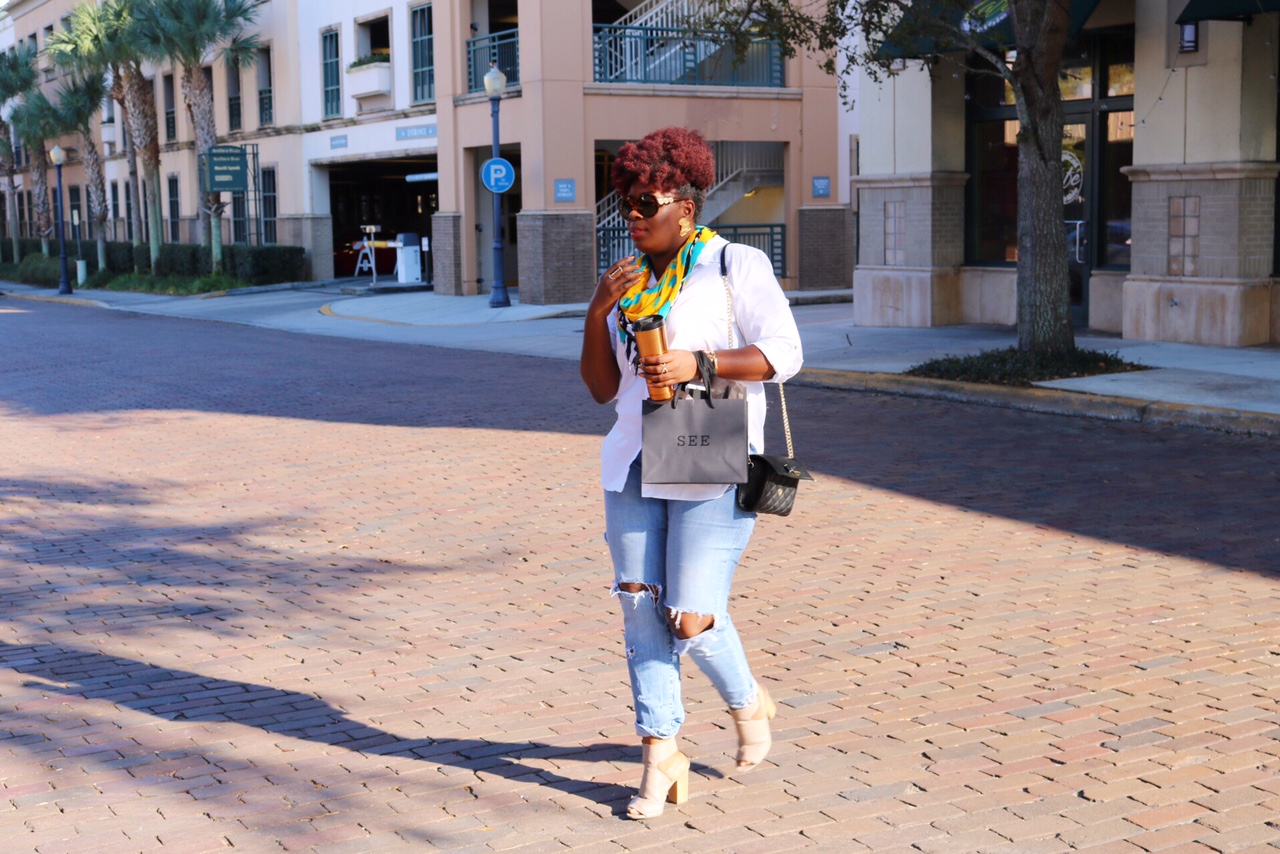 LifeSTYLE:
"If you see me gracefully succeeding at one thing you best believe I'm temporarily failing at another.

"
I love this quote! I think it's important for us to remember that none of us have it all together.  It's  easy for us to get so lost in what we see other people doing, that we often forget to appreciate ourselves in the process. Know that we are all seeking balance in life. Take time to reflect on your successes and understand that attaining success without first experiencing failure and sacrifice is indeed a rarity.
Keep Going!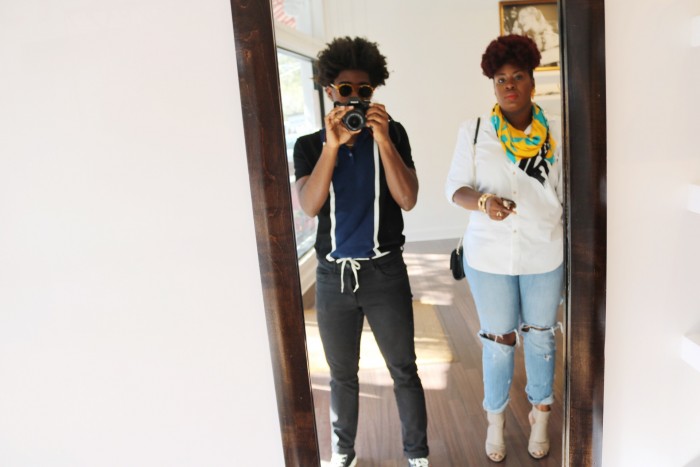 ---