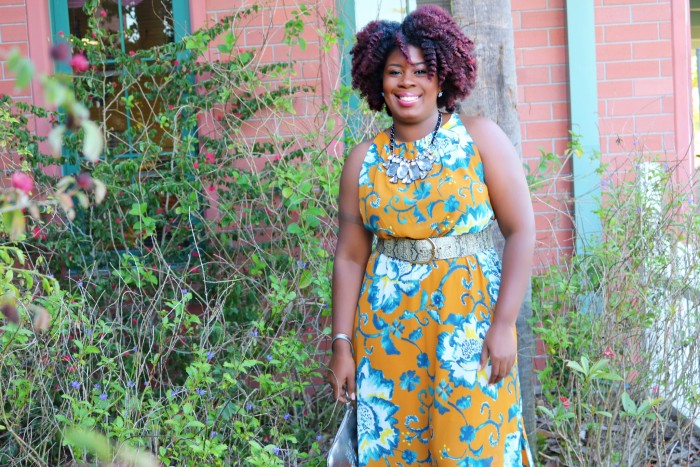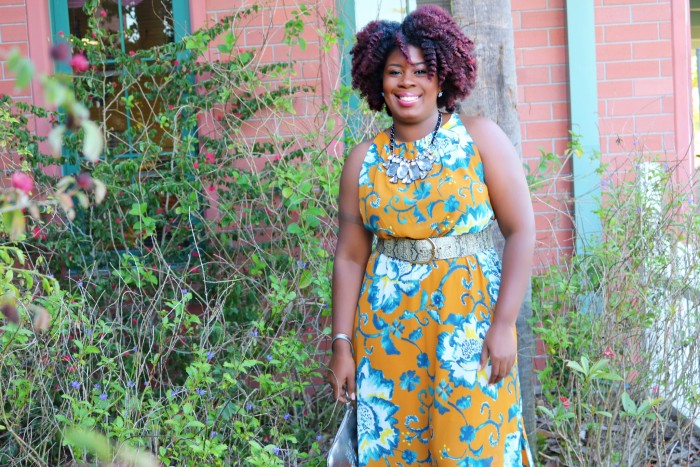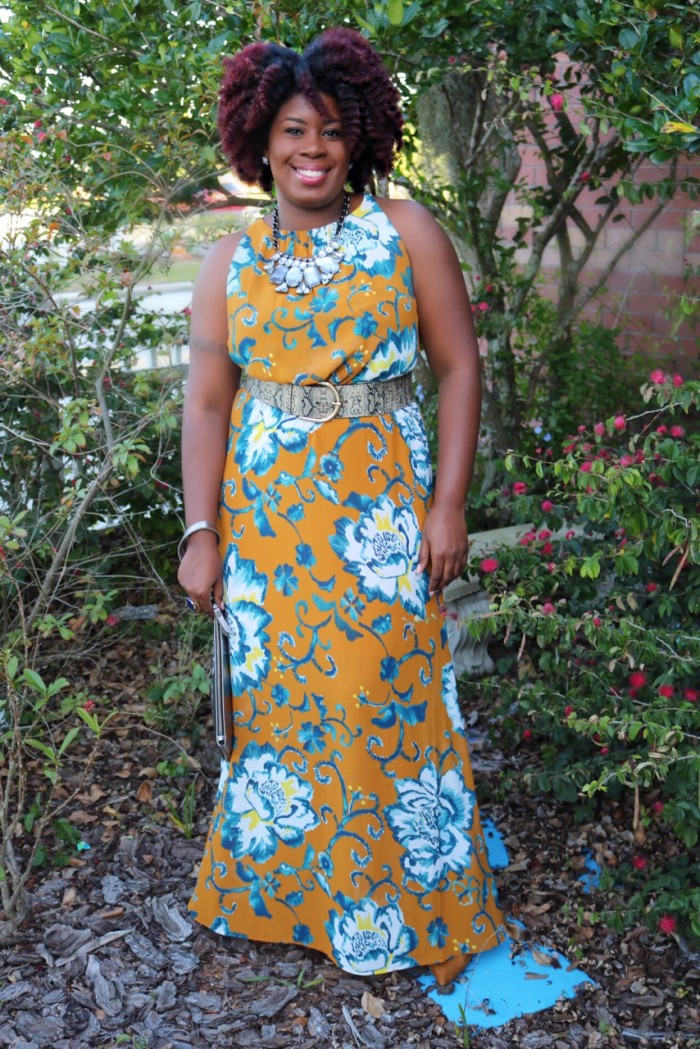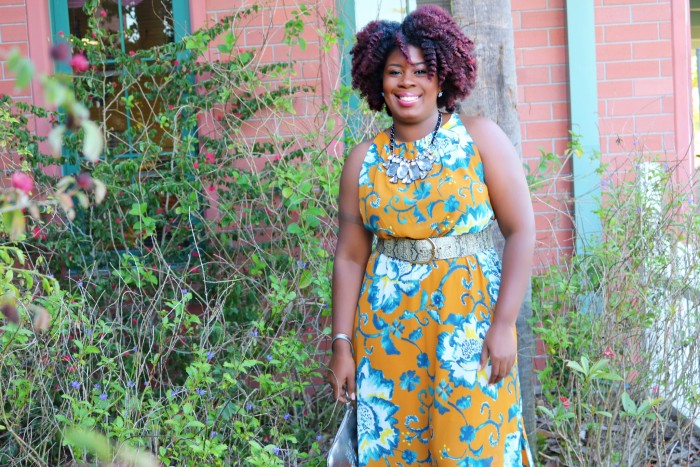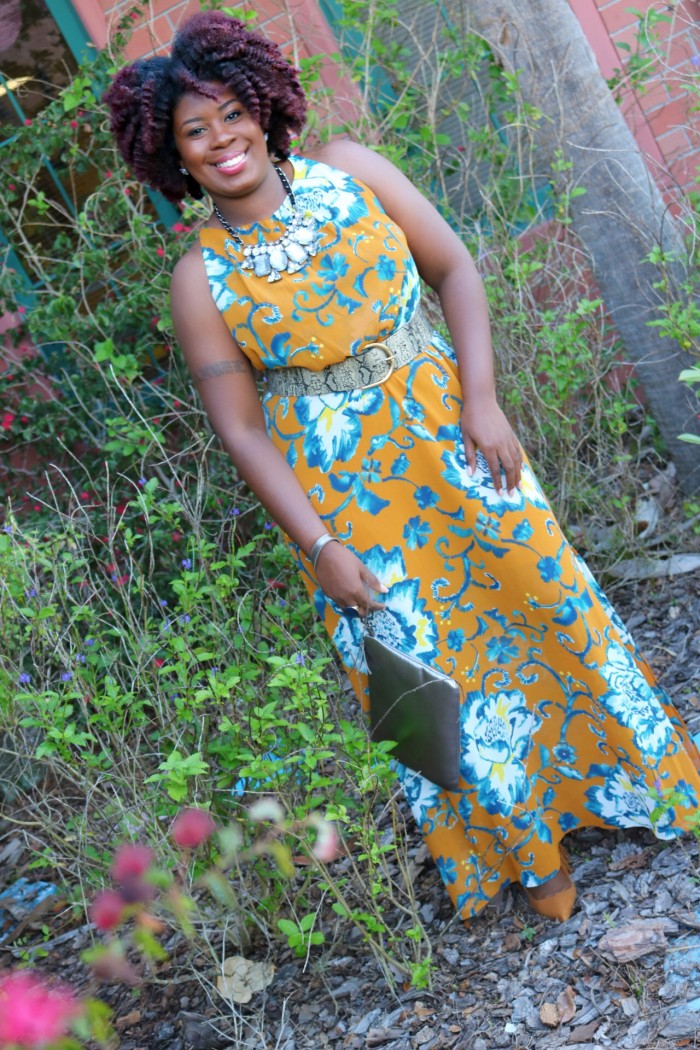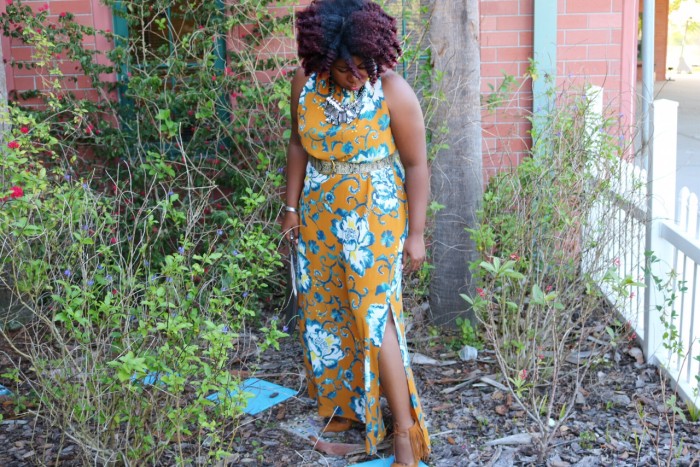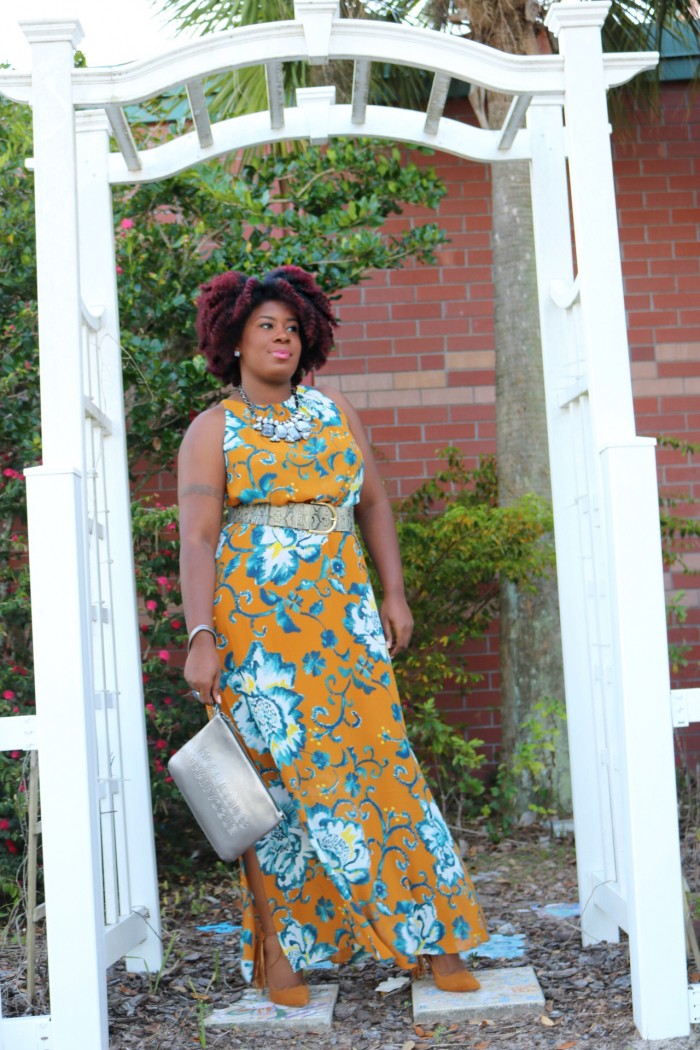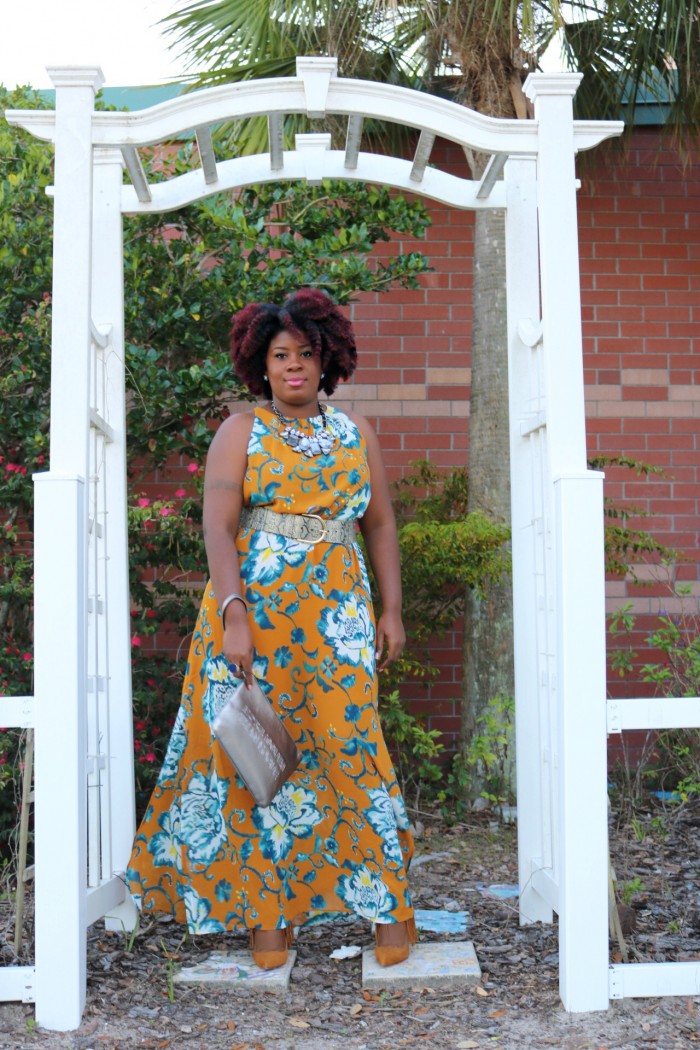 It's officially "Maxi Dress Season", friends. The weather is marvelous here in Orlando. Thus, I'm dabbling in florals and fringe.  I haven't been big on floral prints in the past, but I've been loving them as of late.  Floral prints can look really busy and unflattering at times. Some of them even give off that ole lady vibe. Yikes!
I've learned that wearing long floral print maxi dresses, that have a neutral warm base, better agrees with my skin tone and elongates my body, which, in-turn causes me to appear more slender. Huge benefit!  This tip is especially helpful for us curvaceous women. Another key to looking fabulous in a floral maxi dress this spring is to belt the dress. Remember, you don't need belt loops to wear a belt. Lastly, I subbed my flats for these 4″ fringe pumps. Wearing pumps is one of the oldest tricks in the book, but wearing pumps in a nude that matches your skin tone gives your legs that never ending effect, which ultimately leads to looking leaner during the spring.
Three ways to look lean in spring florals:
Lets recap, shall we?
1.  Wear long floral dresses with a  neutral base color that compliments your skin tone
2.  No belt loops, no worries! Wear a belt anyway. You want to define your waistline, girl.
3. Wear heels in a nude that matches your skin tone. This is one of the easiest most effective ways to look lean during spring.
What I'm Wearing:
The Maxi Dress is unavailable online but here's a similar option.  The fringe pumps are available here.
Don't  miss out on the current happenings, subscribe to the site, and follow me on Instagram and twitter.