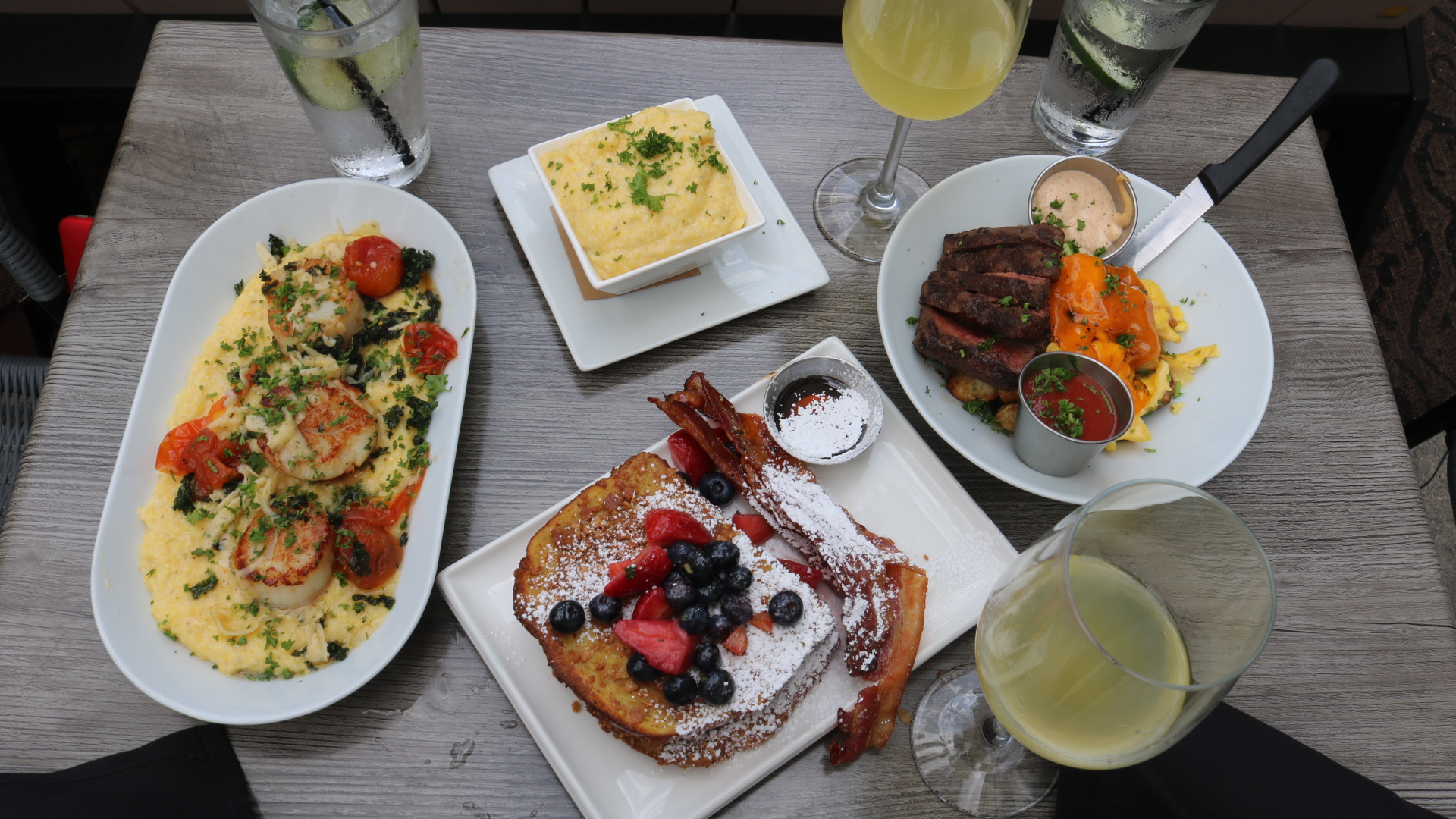 Brunch without Mimosa's is just plain ole breakfast, so I always opt to go bottomless
Exploring different restaurants has become a bit of a hobby for me, it's one of the things I look forward to doing on Sunday.  Orlando has some awesome attractions and delectable bites is no exception. Sunday Brunch at The Stubborn Mule, is a foodies playground. This newly established gem specializes in New American Cuisine and it was on my Bougie Foodie hit list, so I had to check it out. I'm happy to report that it did not disappoint.
The Stubborn Mule is a fun upbeat restaurant located in the Thornton Park area, of what is known by locals as the #GrownUpDowntown. It's  the ideal spot for unwinding from the work week and catching up with your girlfriends over drinks. The laid back ambience is perfect, it's just what I needed to decompress before starting a new work week.
My boss babe blogger boo Pam (from 2 Chicks and 1 Old Lady) and I spent our morning hanging out on the patio, sipping mimosas and indulging in tastings from the Menu. Boy oh boy, does time escape when you're having fun.
Pictures of The Stubborn Mule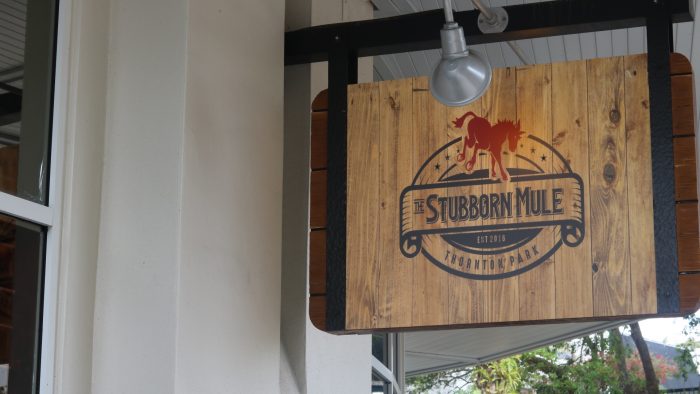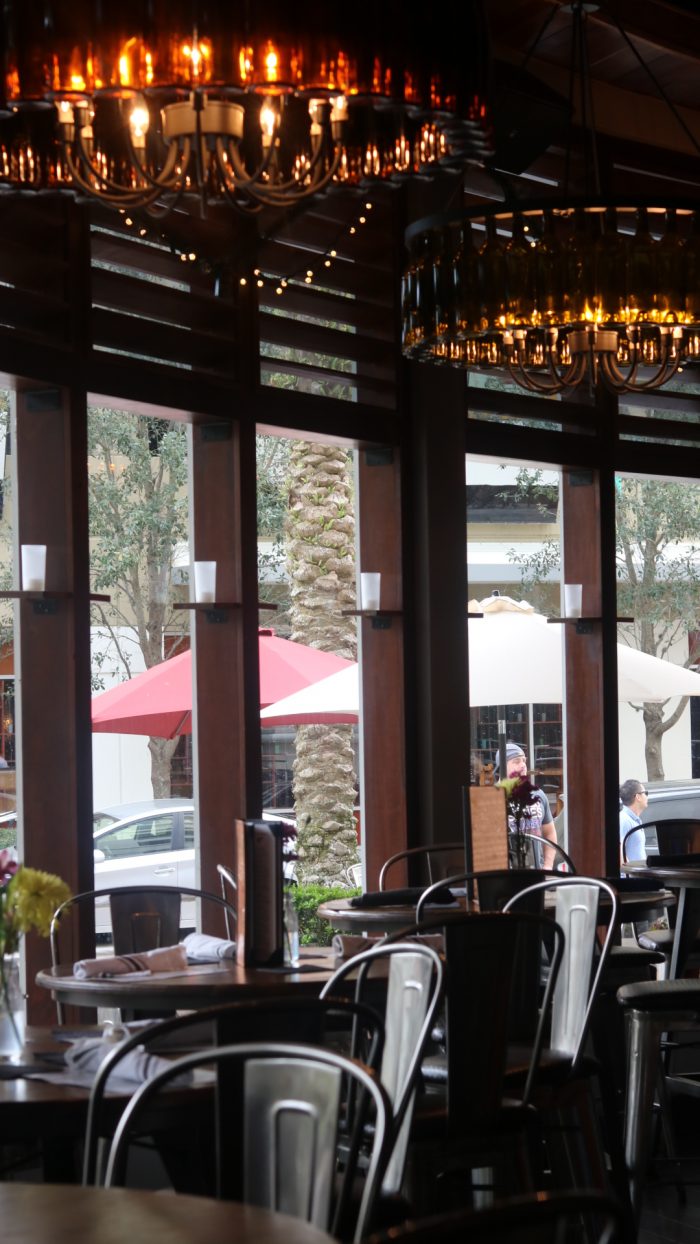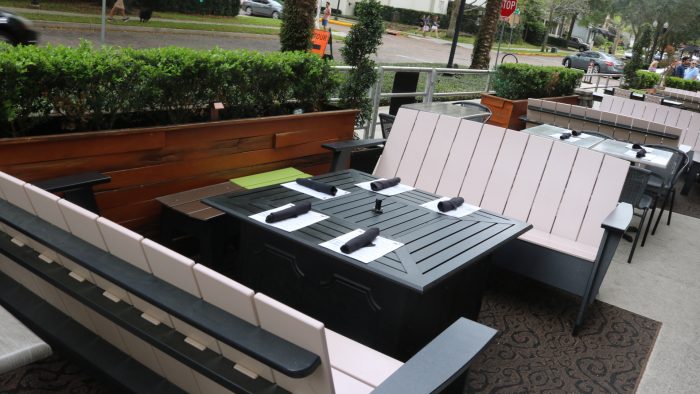 Our Bougie Menu Pickings (pictured below)
" Our food menu sources locally.  We partner with local farmers, fisheries and small businesses to create our playful food and cocktail menus."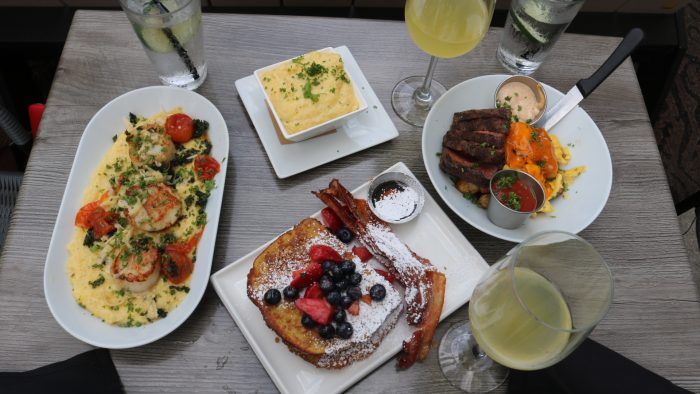 Scallops and Grits ($16):
jumbo sea scallops, smoked gouda, kale and cherry tomato grits finished with scallion oil
Steak & Eggs ($16):
marinated flat iron steak, two eggs & home fries
The Frenchman ($10):
Cinnamon toast crusted french toast, fresh berries & dusted powered sugar served with maple pepper syrup.
Gouda Grits ($7)
Drinks, Anyone?
" The Stubborn Mule is a fun new American restaurant  featuring hand crafted mule cocktails, craft cocktails, draft beers, wines and a fun new American food menu."
Bottomless Mimosa Menu ($10):
Pineapple. Cranberry. Grapefruit. + Orange Juice
I recommend adding peach or mango mimosas to the drink selection for more variety
---
Hangry Yet?
Here's the scoop on this bougie brunch locay:
Make a reservation:
The Stubborn Mule opens at 11:00 and there were people lined up at  the door well before then, when you have a reservation, you get to skip the wait. Brunch is served on Saturday & Sunday from 11:00-2:30pm, you can also check out their happy hour menu here
What to Wear:
There was a mixed approach to attire so there's lots of wiggle room. If you're feeling fine and flirty you can dress up for brunch, but if it's more of a jeans and graphic tee kinda of day, roll with it. Either way you'll be dressed appropriately for brunch at The Stubborn Mule. Truth is, you're the boss of your Sunday, right? So that means you get to make the executive decisions… do you Boo!  😉
Headache free parking:
If you live in Orlando, you already know how ridiculous parking can be at times, but parking is plentiful at The Stubborn Mule. There's a parking garage just steps from the restaurant  and a few parking lots less than a block away but since we're getting our bougie brunch on, I recommend valet which is totally convenient… decisions, decisions.
 The recipe pairings hit the spot:
They nailed it, the food is just ridiculously tasty and I appreciate that they take risks with their pairings, theres nothing boring about this Menu, even the traditional pickings have fun flare-hence the New American Food Selection
Top Notch Customer Service:
This one is huge for me. No matter how busy our server was, she still managed to be attentive to our needs… my glass stayed full and my grits were served hot, just like I like 'em.
The food presentation was everything:
You eat with your eyes first so details matter and they did an outstanding job with plating the food. – Kudos to TSM Crew!
Cucumber water:
Yes, please! I love surprises and I was pleasantly surprised to see the cucumber round floating in my glass as opposed to the traditional lemon garnish that you typically get when you order a glass of water.
Besides,  lemon water is so yesterday, hahahah! 
Party of 12, maybe?
This cute little private room is perfect for hosting get togethers. It looks like they can host around 10-12 guests which is an added bonus, especially if you're in need of a social space to host an off site meeting. There is no cost to rent the room but there is an minimum purchase requirement of  $250.  Considering that fact that the bill for 2 was roughly $80 (tip included) I'd say that's easily achievable with a group of 10+ folks.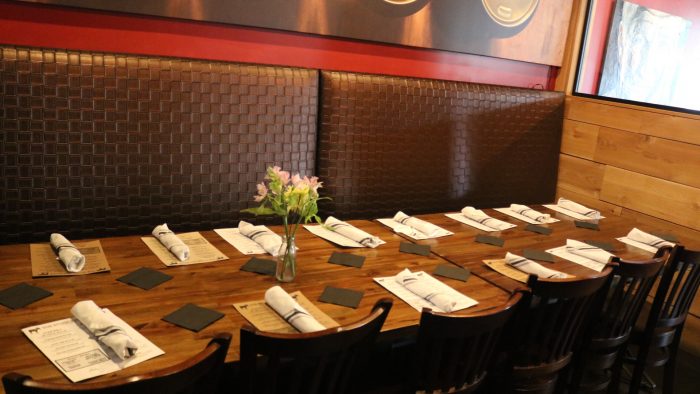 Fun Foodie Friday Fact- As Told By Wiki:
New American cuisine, is also known as Modern American cuisine, or Contemporary American cuisine, and is a term referring to the wave of modernized cooking predominantly served at upscale fine dining restaurants in the United States, originating in the 1980s. New American cuisine is generally a type of fusion cuisine which assimilates flavors from the melting pot of traditional American cooking techniques mixed with foreign and sometimes molecular gastronomy components.
Cool, huh? What are some of your favorite foodie spots to frequent? Next weeks Bougie Foodie adventure takes place at the Eiffel Tower Restaurant. Enjoy your weekend and remember to do something that feeds your soul. Muah! 💋
19f7206bc118ed1c9ecd87c8f52e19e40f9172282bf5324b6e